Director Hanelle Culpepper on Filming Fights & Making History in "Kung Fu"
Directing a series pilot has a huge impact on the viability of the show, putting tremendous pressure on the director. It's pressure Hanelle Culpepper can handle, exemplified by the ratings and stellar reviews of her award-winning work on last year's Star Trek: Picard. On The CW's Kung Fu, she was chosen by showrunner Christina M. Kim to direct the first two episodes of a series making history as the first hour-long drama featuring a predominantly Asian-American cast. Culpepper also has a co-executive producer credit for the pilot. The director, who is no stranger to creating impressive and compelling fight scenes, spoke with The Credits about filming the martial arts element of the show, and the impact the choices she made as helmer of the pilot will have on Kung Fu.
Showrunner Christina M. Kim had a 50/50 gender-balanced writer's room and was dedicated to a diverse production and to hiring women for below-the-line roles as well. How did that reflect on the production from your perspective as director?
Some of our crew we inherited from Chilling Adventures of Sabrina, but wherever we were able to bring in someone, we really wanted to be inclusive, and so for our production designer, we were very excited to be able to bring in a woman, Margot Ready. She did such an amazing job. I really feel like you can see in our storytelling, especially as you see the episodes that happen throughout the season, how they really deal with a lot of diverse social issues. There's one dealing with Black Lives Matter, for instance, that's coming up. I think you'll just see it in all those ways how the choice of having a diverse production makes a difference.
In directing the pilot, you are able to make decisions that can be long-reaching and influence the look and feel of the entire show. What touches did you add, or decisions did you make, that will remain?
It's in every part of the show. Except for Tzi Ma who was already attached, I was part of deciding who our cast is for every character and their look and their wardrobe style. I worked with the costume designer for what the monk uniforms would look like, for the colors and how they layer. I picked all the locations. I picked that beautiful monastery in Vancouver. I worked with the production designer to find the apartment for Nicky's ex, Gavin. I wanted it to be brick, and feel like a loft. We inherited some of the Chilling Adventures of Sabrina's set because, at that time, we were coming in just as they were wrapping, so we went through all those sets and decided that the school set could be transformed into our community center. I worked with the production designer on what colors we'd use, and how we'd change it, with the layout of the library and the books. I was in on choosing the wallpaper on the Shen family's walls, and the look of Zhilan's apartment. It's in everything you see. Basically, you name it, my hand touched it.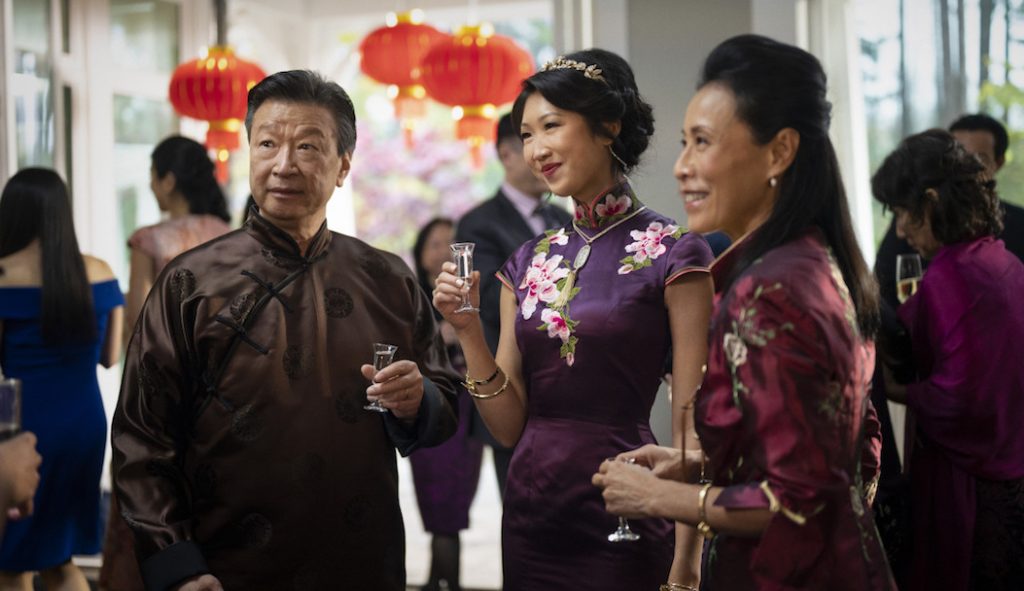 There is a marked difference in the style and color palette in different aspects of the show, as well as the different locations. What choices did you make in creating those? 
A lot of that was in my original pitch. For China, and everything related to Chinese culture, I wanted color, with reds and warmth. I was inspired by the rice fields because originally there was a scene in the rice fields. For San Francisco generally, I wanted to go with more neutral tones and less color, but Chinatown would have more color again. I also felt like in China, where Nicky felt comfortable and safe, I wanted to shoot studio-style. In San Francisco, where she feels out of her element and to create a sense of unease, I shot that stuff hand-held, but when Nicky's in her fights and she feels comfortable again, I didn't really want to use too much handhelds in those fights, so that's why those are done with a lot more shots that are really precise and choreographed.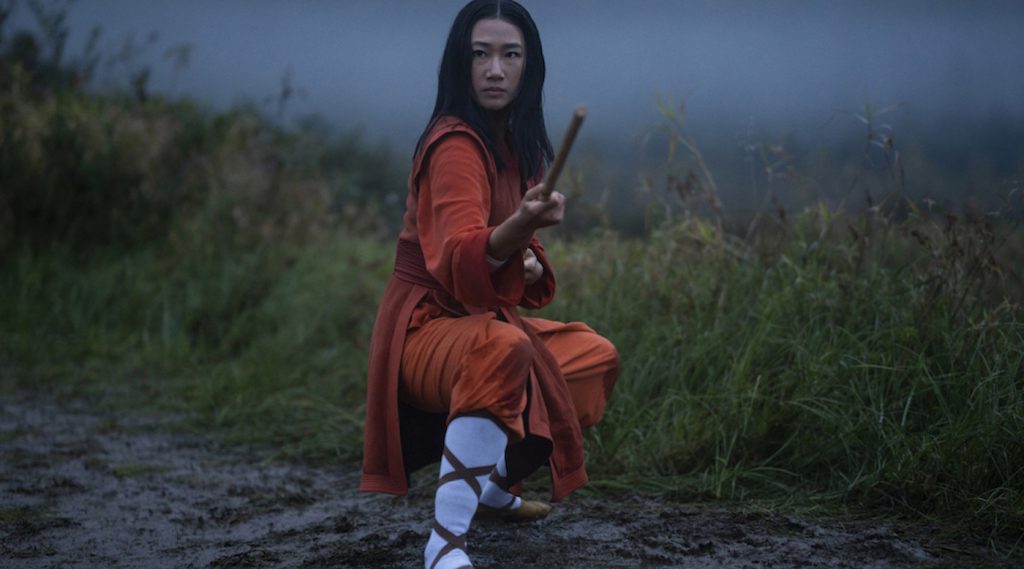 The actors involved are not martial artists. What was the experience of creating the fight choreography and collaborating with the stunt team, which must have been a very important part of the production? 
Brett Chan was our stunt coordinator. He was someone we hired early on because he's done so much amazing martial arts work. Also looking at old kung fu movies, so much of it is the actors doing the action. I really didn't want to have everything handheld, with stunt people doing everything, and cuts to close-ups on the faces of actors. I wanted to be with the actors doing the stunts. I started with Star Trek: Picard, establishing fight styles to reflect the characters, so working with Brett in terms of style, we considered which one might be more tiger in the way she attacks, or more crane? All the characters were assigned animal qualities, and he would design their fight style and movement around those animals.
Can you give me an example?
Pei-Ling (Vanessa Kai) is a tiger and crane, and Zhilan (Yvonne Chapman) is an eagle claw. Then the other important thing to me was to have the actors actually do the fights. That was one of the things I had to fight for because initially, they wanted to start the actors a little later, but I knew they needed more rehearsal time. Also, Brett met with them and knew they'd need some solid training before the shoot. For Yvonne Chapman, they wanted to give her a week of fighting time. Brett said that kind of timing would be fine if we were going to use stunt doubles, but not if we wanted to use the actors. I fought to have the actors start sooner, so they could train and learn these fights.
What about how you shot the fight scenes? 
The other thing we did was hire a third camera crew, and part of that was the whole Covid thing. A lot of productions are now carrying a third camera the whole time so that if someone goes down with Covid you have a backup. It's really hard to have someone come in for a day, because they have to go through testing and quarantine, so we just decided to carry a third camera. Part of their job was to go to the rehearsals and learn the moves as well. We were using this small camera so that they could get in there with them, so as they learned the choreography of the fight, they'd also see how they could come in and out of the fight safely, and really get up close, and so that's why that first fight at the store looks so good. You're there with Olivia playing Nicky, you're there as they pan in on her face, and come out as she does a move. That's all because they were able to rehearse together and work that all out.
Kung Fu airs on Wednesdays at 8/7c on The CW.  Episodes will be available the next day on The CW App.
Featured image: Hanelle Culpepper and Christina M. Kim on the set of 'Kung Fu.' Courtesy The CW.