Actress Taylour Paige Gets Into the "Boogie" Spirit in Eddie Huang's Directorial Debut
Boogie, Eddie Huang's directorial debut, proves to be a different kind of coming-of-age story. Best known for penning the autobiography that inspired the hit TV series Fresh Off the Boat, Huang draws upon two subjects near to his heart – his Chinese heritage and his love of basketball — to weave an offbeat tale of a Chinese basketball phenom nicknamed Boogie (Taylor Takahashi) who aspires to become an NBA superstar.
It was the unique nature of the script, which Huang also wrote, that convinced Taylour Paige to play Eleanor, the high school classmate who captures Boogie's heart.
"After reading it through I thought, 'You know, this is a really special story. There's a lot of beautiful cultural nuance in it,'" said Paige during a recent Zoom interview. "When was the last time you saw a Chinese-Taiwanese basketball player? I don't think ever. And also with a black love interest? I just thought, 'You know these people exist. I'm friends with these people. I would love to portray them.' So I guess the spirit of it convinced me."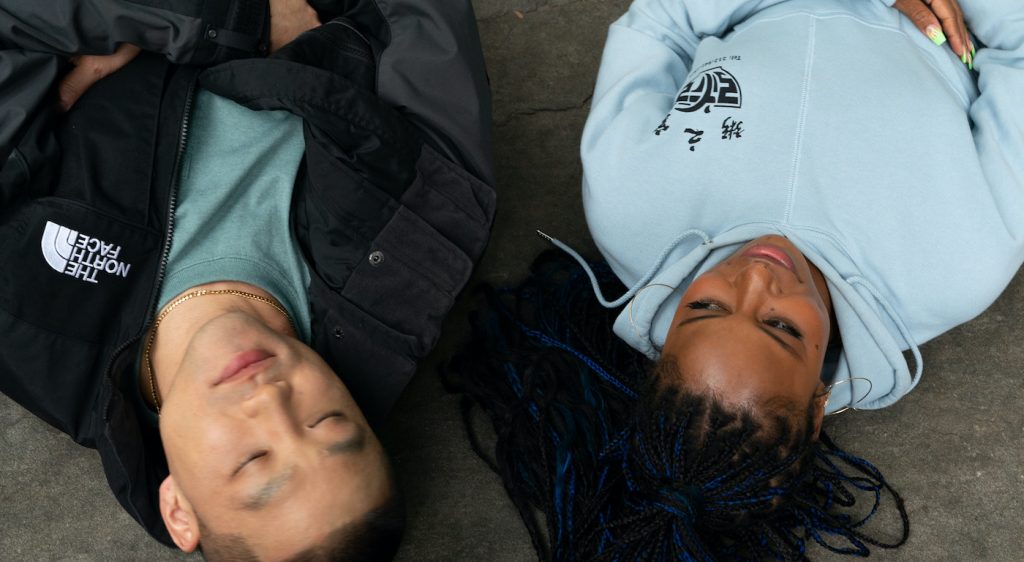 Boogie, a Focus Features release, revolves around the teenage Alfred "Boogie" Chin whose skills on the basketball court make him a prime candidate for a college scholarship. But his attitude and lack of discipline are standing in the way. Added pressure comes from his parents who are constantly at odds. His domineering mother (Pamelyn Chee) is pushing Boogie into a decision he doesn't want to make. His volatile father (Perry Yung) supports his son's dreams, but his violent nature and criminal past do not make him the best role model.
Anchoring it all is Eleanor. Wise beyond her years, she encourages Boogie to explore his true self and come to grips with his Chinese roots and the conflicting emotions he has towards his parents.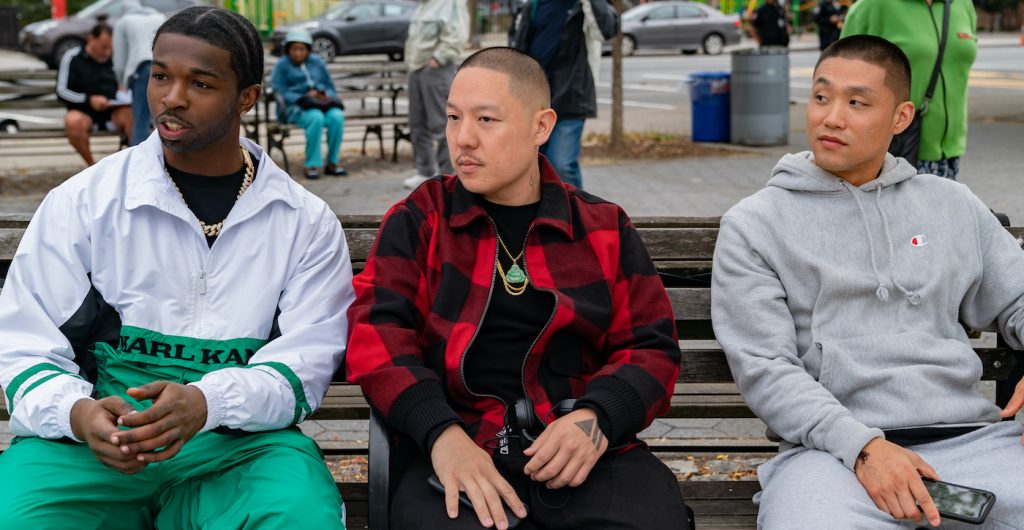 "Eleanor is who I wish I was in high school. I feel she has a great sense of self-worth and boundaries. But she is sensitive in a way that's true and extends out to those she loves," continues Paige. "She's a real East Coast kid who's deeply empathetic and caring and nurturing. But she is also assertive and clear and I think very mature for her age."
Initially, Paige turned down the role. The actress, whose credits include Ma Rainey's Black Bottom, Zola, and White Boy Rick, was concerned she was past the days of playing a high school student. She changed her mind when Huang approached her a second time to play Eleanor.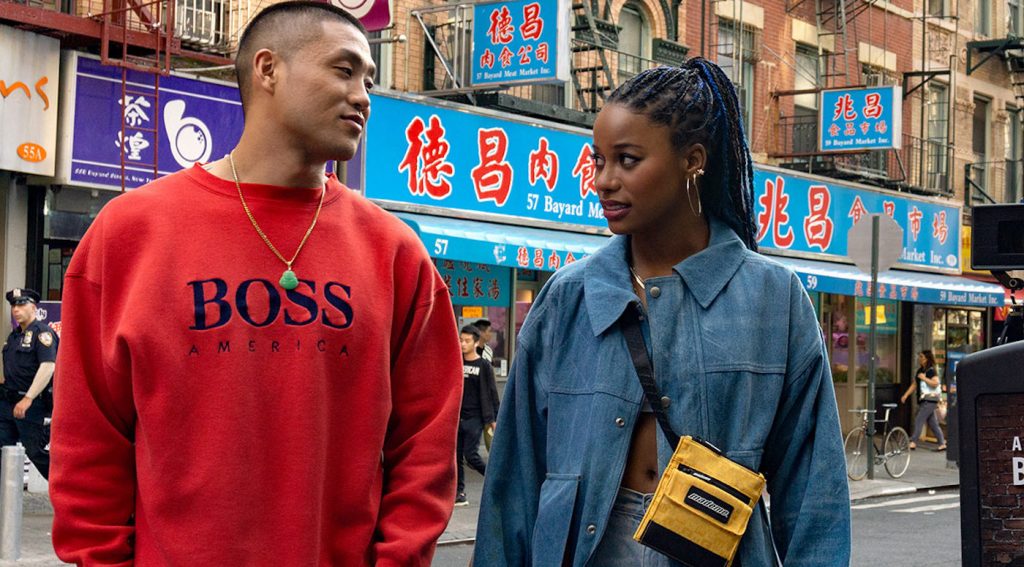 "As an artist, it feels really good to be offered things. Most of the time you're auditioning and not hearing back or getting rejected." Paige remembers. "So, I said, 'You know what? I really think that this is a sweet story, and I have a dream of moving to New York, so let's go."
The next day, Paige got on a plane to Manhattan where the film shot over the summer of 2019.
Though Paige admits the rigors of independent filmmaking, particularly being one of the few women on a testosterone-heavy, sports-driven film such as Boogie, posed its challenges. But she really enjoyed collaborating with Huang to bring Eleanor to life. "It's really fun when you work with someone who has written what they are directing because they know what they want," she says. "It really helps you trust them as an actor. 'You know what you saw in your head. So help me help you. What instrument do you want me to play here?'"
Realizing how personal Boogie's story was to Huang also enthused Paige. She muses that she likes to envision the little boy or girl in her colleagues and could see how much it meant to him to be telling these experiences on film. "I just wanted to honor what he wrote and bring as much integrity and truth as I could," she adds.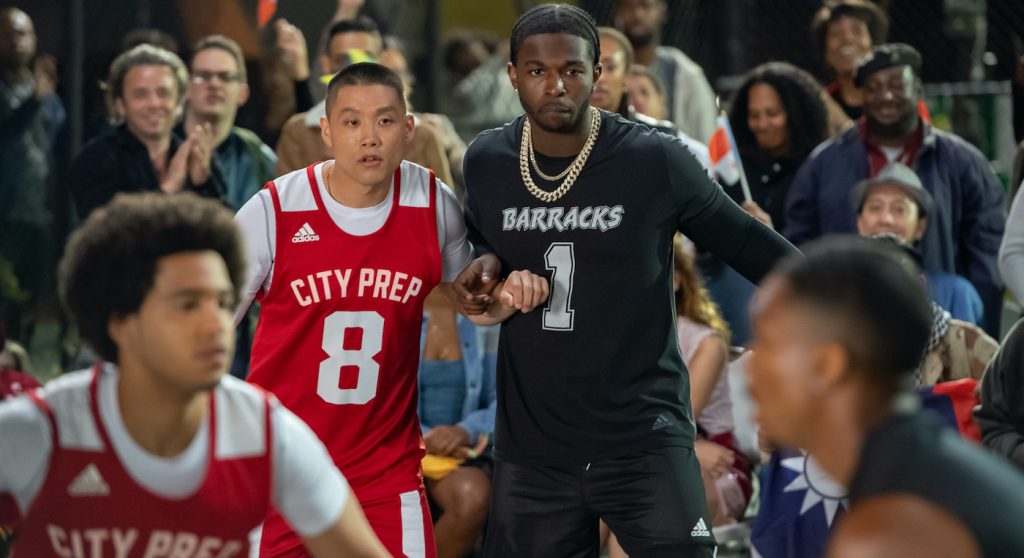 Paige says it was also a joy to be around Takahashi. Making his acting debut, Takahashi became friends with Huang when they played together in a San Gabriel basketball league. Huang hired Takahaski as his personal assistant. During filming, Paige took the burgeoning actor under her wing.
"We were homies. He's a very reliable, easygoing, calm dude and was refreshing to work with," Paige says. "Super-disciplined, super-hard working, super willing — I know how stressful it is to act around people you don't know. I think he did a great job."
Paige also found it a kick that basketball plays such a key role. A native of Inglewood, California, the sport was a constant during her childhood. Her older brother is a big Lakers fan who idolized Nick Van Exel and attended the Magic Johnson All-Star Basketball Camp. Paige's mom, a commercial real estate agent, managed several of Johnson's properties. Wanting to emulate her brother, Paige took to the court — the only girl on a youth basketball team. When her interest turned to dance, she did a brief stint as a Laker Girl. In 2013, that experience came in handy when Paige starred in the TV series Hit the Floor, a drama about a dance squad for a mythical Los Angeles basketball team.
"It was always a huge part of growing up. We watched the games. We'd go to games. I remember Sunday games with my brother yelling, my family being happy, and lots of clapping," says Paige. "There's something so nostalgic about the sound of the shoes on the court, the ball bouncing, and the whistle. It's so nostalgic and hopeful. Even now, it's just so comforting to hear a game playing in the background when you're cooking dinner."
Boogie is now playing in select theaters.