Cinematographer Andy Rydzewski on Lighting the Horrors of Middle School in "Pen15"
We've hit the apex of spooky season, so let's talk about one of the creepiest shows on television: Pen15. Yep, co-creators Maya Erskine's and Anna Konkle's adult foray back to seventh grade, rife with slut-shaming, passive aggression, and surprise three-way phone calls. Now in the first half of its second season (the next seven episodes will likely air on Hulu in the spring), the women are once again ensconced among their young peers, navigating the ignominy that is the seventh grade. And just like you might expect, it's a horror show.
Embracing the exquisite awkwardness of tweendom, Erskine and Konkle, both in prominent braces, hunch (Anna) and lisp (Maya) their way through the halls of their public school, looking surprisingly, uncomfortably natural among a sea of 13-year-olds. How do you light such a youthful gambit? "In a traditional half-hour comedy, everything is lit, it's very bright, and all the actors look pretty all the time," says Andy Rydzewski, the show's DP. "There's nothing wrong with that, but we want the look to create a context for the show, and the show isn't about prettiness and perfection — it's about flaws, flawed people, and hormones."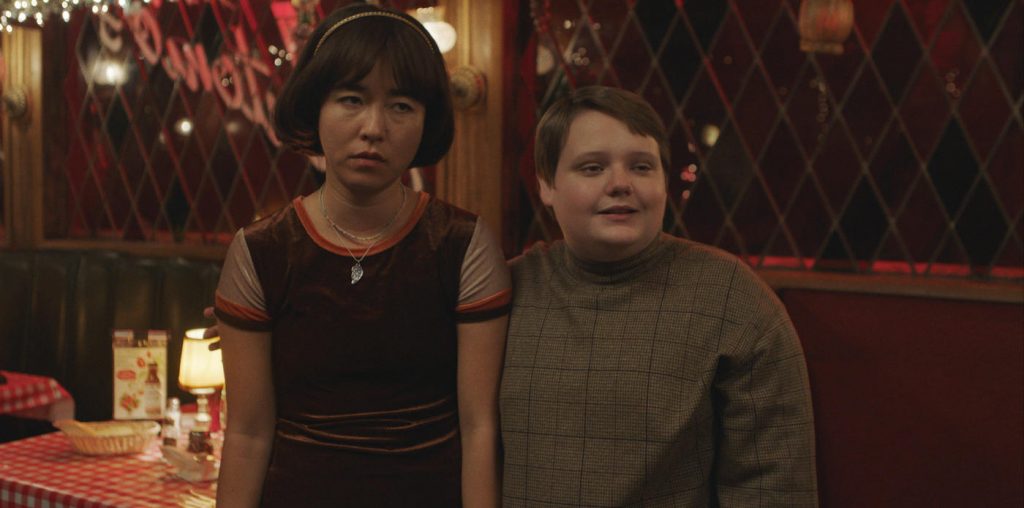 With Erskine and Konkle believably retrofitting their adult selves as gawky tweens, whether they're scaring each other in the woods or flapping around at a sleepover, the DP ensures that the show's lighting works to play up the effect. "There'd be a lot of times where we'd be looking at a shot and I'd say, this is too pretty," explains Rydzewski. "We'd purposefully remove beauty lights. Things you might use more traditionally on television, we really tried to stay away from, like diffusion that helps an actor's skin glow—we got rid of a lot of that." Under deliberately harsher lighting, the actors' adult faces seem almost reshaped into their more unformed tween selves, awkward proportions and all.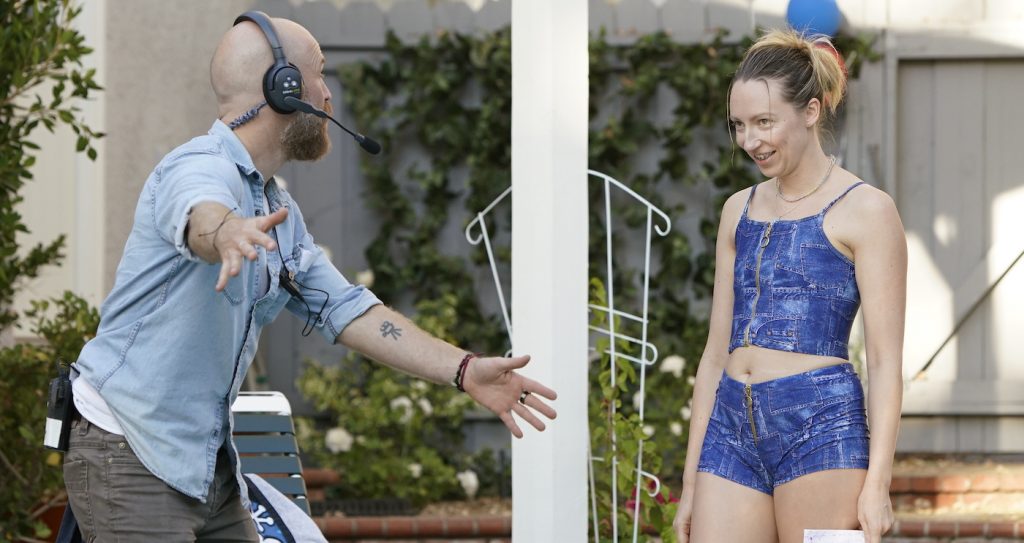 In between disastrous pursuit of their crushes and a doomed friendship with the overly friendly Maura (Ashlee Grubbs), however, Maya and Anna experience occasional release and even triumph. A halcyon quality hangs over glowing scenes set in the woods or in Maura's perfect, toy-filled bedroom. Anna's household is a wreck, with her parents split up but still living under one roof, and it's a relief every time she escapes that dynamic, even if, this being Pen15, one such escape leads to Maya and Anna convincing themselves that they're witches. Shooting on a budget and a tight schedule, Rydzewski and AD Roger Udwin worked through a number of the woods scenes in a single day, making sure the girls' foray into witchery was shot at the right time of morning for a golden, idyllic effect. "Anna's parents are fighting, and we tried to play that very real. When they explode out of there and run, the idea was now we're really heading into their imagination," Rydzewski says. "Sam, our director, wanted to make sure that transition out of the house and into the woods had this element of magic, a flight of fancy, but ultimately, was really an escape into one another, that bond of friendship when your family life isn't ideal."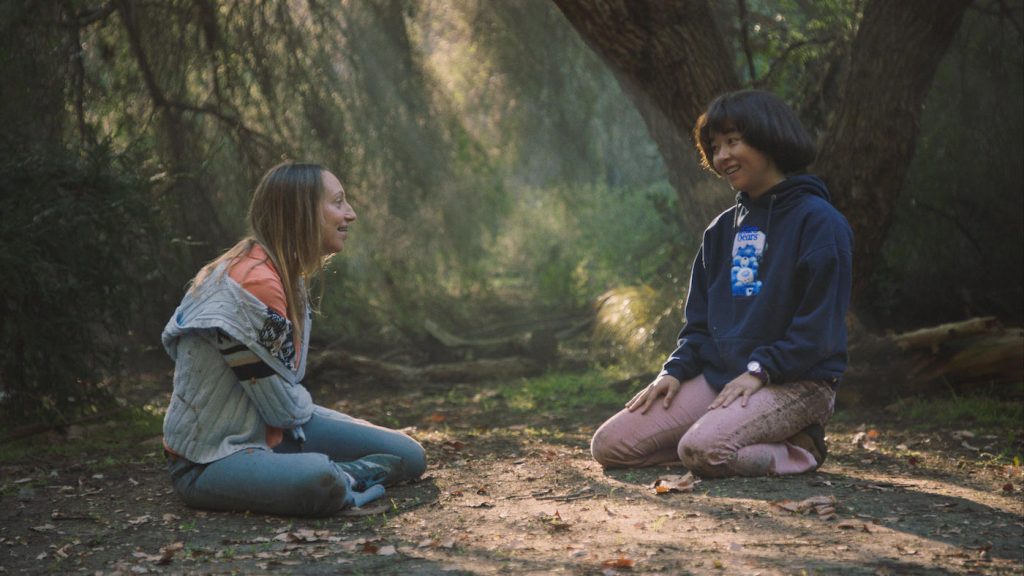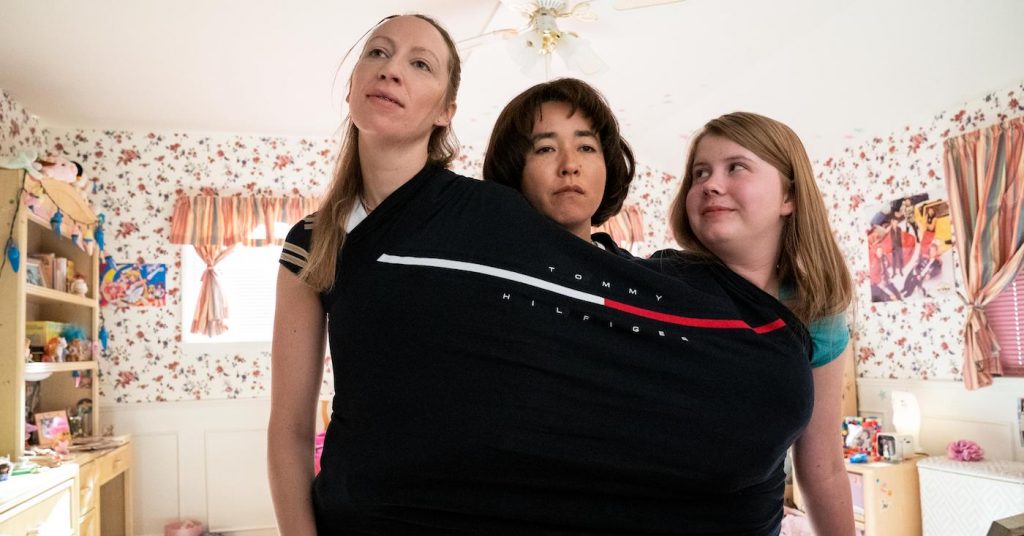 For a shining moment, Maura, who doles out ring pops at every turn, seems like a lucky new addition for the former twosome. She is, of course, too good to be true, and Rydzewski and director Sam Zvibleman turned to Stanley Kubrick and The Shining as a visual reference for her scenes. "What was interesting about that was I thought, Kubrick, horror, we'll get shadows in there. And then Sam said, well actually, I think there are no shadows. We started looking at specific scenes, and everything is lit. You see everything. With Maura, since she presents everything as perfect — there's no flaws — we thought, let's also present everything as perfect." It's all the more gut-wrenching, then when Maura curses out her mom, buys a school superlative vote, and plays the girls off each other to her own social advantage.
Any adult who went through even a modicum of domestic strife or a weird friendship dynamic in their youth will likely identify with those scenes, but it'll take a certain kind of theater kid to fully appreciate the drama that goes down in episode 7, with Maya cast as the lead in the school play and a spurned Anna wielding newfound power as a tech. The final effect is a play within a play, with everyone involved spotlit from above. "It's a tricky dance because restraint is the name of the game but then there are certain spots where Maya, Anna, and Sam saw fit to burst free a little bit," says Rydzewski of the offbeat, creative departure witnessed here. "I saw a few rough cut versions and I wish there was a special one-hour cut of that episode," he added, which would seem a worthy endeavor given the level of coordination required to film a complex lighting sequence with the limitation of working with so many child actors.  Unfortunately for Anna, Maya, and their legion of nostalgic, devoted fans, the play wraps, the magic ends, and it's back to homework, unrequited love, and the harsh fluorescent glow— exactingly recreated in the location overheads — of another harrowing day of junior high.
Featured image: PEN15 — "First Day" – Episode 101 – It's the first day of seventh grade in the year 2000. School rejects, Anna and Maya, get a lot of unexpected attention. Anna Kone (Anna Konkle) and Maya Ishii-Peters (Maya Erskine), shown. (Photo by: Alex Lombardi/Hulu)