Watch This Touching Chadwick Boseman Tribute
Last night ABC aired Black Panther ad-free, followed by a touching tribute to its late, great star Chadwick Boseman. It's still hard—and will continue to be hard—accepting that the gifted, deeply humane actor is gone. ABC released this nearly 5-minute-long tribute to Boseman, specifically about his work in Black Panther, one of the rare films that transcends the medium and makes an impact on the culture at large. Black Panther made a difference in the lives of millions of people, and in the industry that had  long resisted the idea that a majority Black cast and crew could capture the attention of the masses. Black Panther did that and a lot more.
Boseman's Black Panther colleagues, including co-writer and director Ryan Coogler and co-stars Lupita Nyong'o, Letitia Wright, Angela Bassett, and Michael B. Jordan weigh in on the man and the performer. His fellow MCU brothers and sisters, including Chris Evans, Scarlett Johansson, and Robert Downey Jr. describe what it was like working with him. Throughout every remembrance, both in this video and what you're seeing online, the sense of Boseman the human being shines through. Gifted, yes, but decent, passionate, honorable, kind. The kind of person who made everyone else around him want to raise their game.
When Boseman took on the role of Black Panther, T'Challa was a Wakandan prince at the start of 2016's Captain America: Civil War. Boseman would begin treatment for colon cancer that same year, and continue it throughout his incredible work on Civil War, Marshall, Black Panther, Avengers: Infinity War, Avengers: Endgame, 21 Bridges, and Spike Lee's Da 5 Bloods. How this immensely talented performer managed to handle this workload while simultaneously—and quietly—undergoing treatment is a testament to his incredible forbearance, strength, and professionalism. Whether he was playing real-life icons like Jackie Robinson, James Brown, or Thurgood Marshall, or, fictional superheroes like King T'Challa in Coogler's Black Panther, Boseman was as magnetic onscreen as he was thoughtful and private off. He is one of the few actors who deserve the title of their most popular incarnation.
Rest in power, King.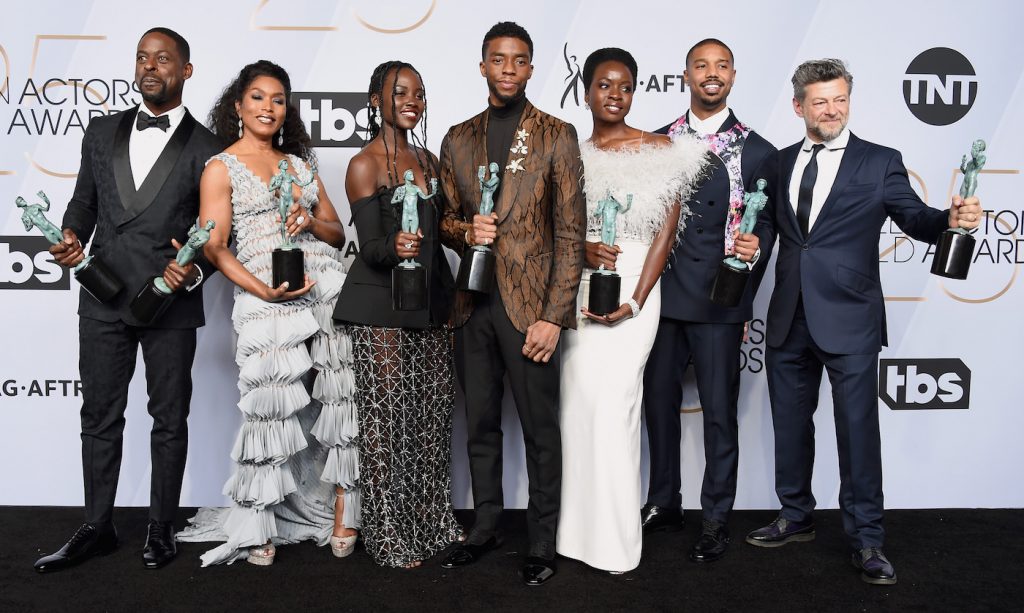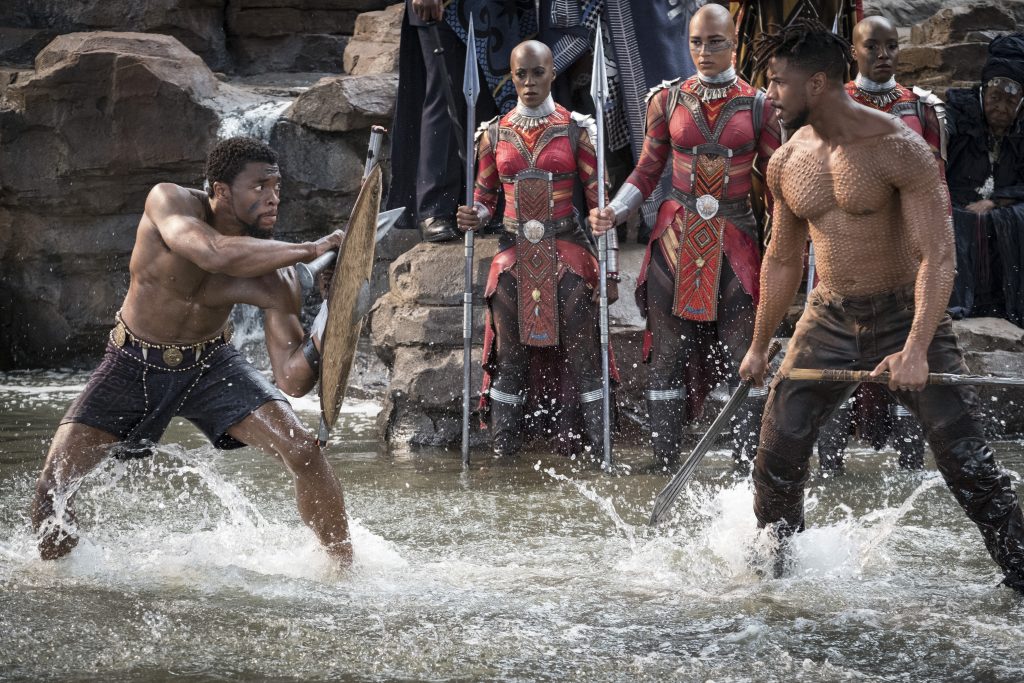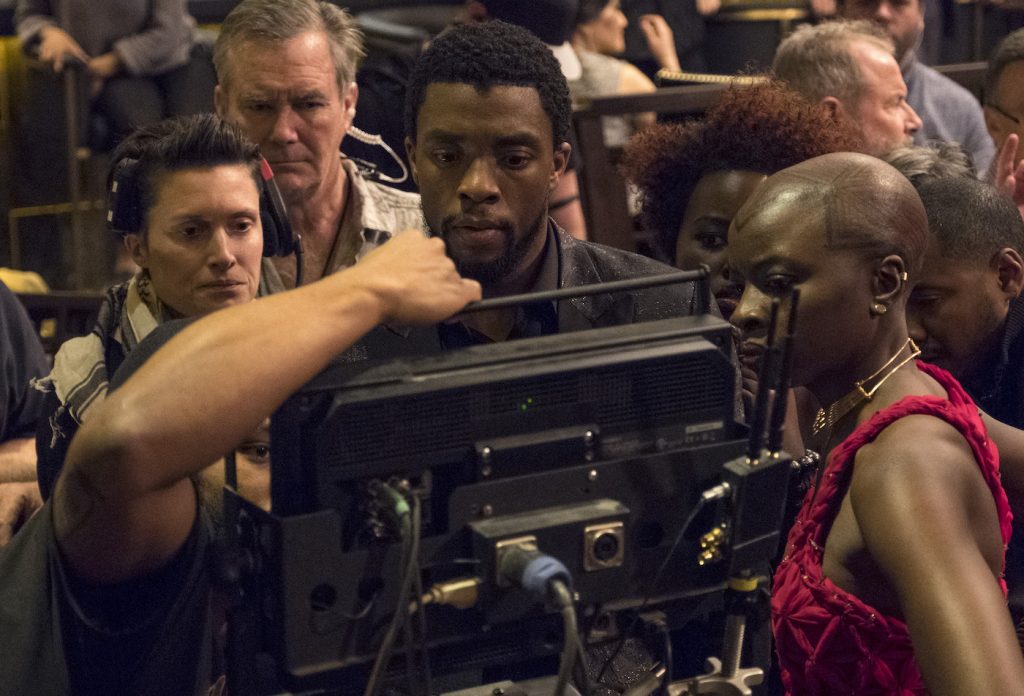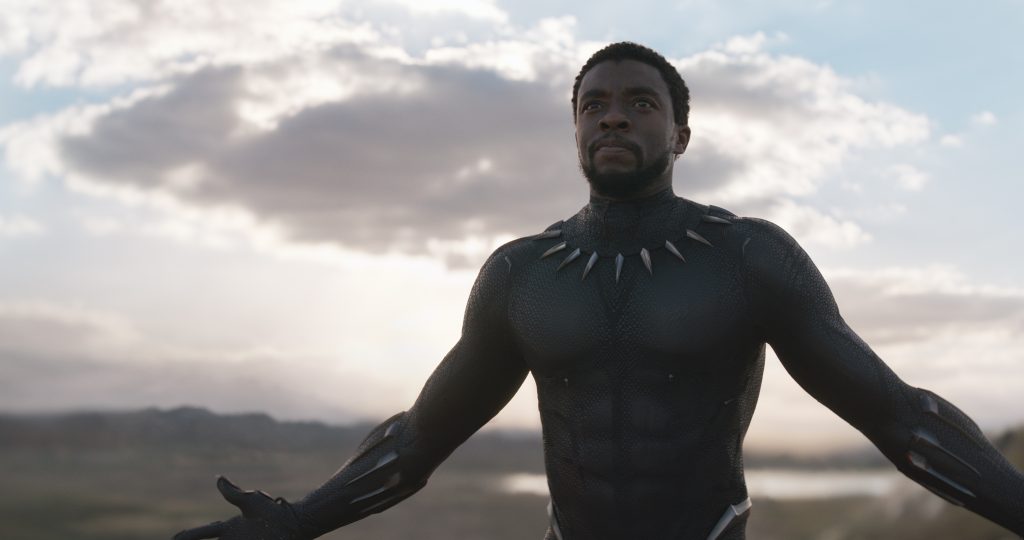 Featured image: HOLLYWOOD, CALIFORNIA – JUNE 06: (EDITORS NOTE: Image has been shot in black and white. Color version is not available.) Chadwick Boseman attends the 47th AFI Life Achievement Award honoring Denzel Washington at Dolby Theatre on June 06, 2019 in Hollywood, California. (Photo by Rich Fury/Getty Images)