Star-Studded Cast Converge in Kenneth Branagh's Murder Mystery "Death on the Nile"
Kenneth Branagh's first stab (pun intended!) at adapting an Agatha Christie novel went as smoothly as the perfect crime. His 2017 hit Murder on the Orient Express matched his impressive direction, acting (and that world-beating mustache) with a fantastic cast and stellar sets. Branagh is back with his second Christie adaptation, Death on the Nile. He returns as mustachioed detective Hercule Poirot, who trades in a frosty train trip for a sultry Egyptian river steamer. Like the first film, Branagh has once again assembled an incredible ensemble, including Gal Gadot, Armie Hammer, Annette Bening, Rose Leslie, Letitia Wright, Sophie Okonedo, and more. Our first glimpse at Branagh's sequel has arrived, and we've embedded it for your viewing pleasure below.
We know we're no longer on the Orient Express from the very opening seconds of the new trailer, which gives us the unbeatable sight of the Pyramids of Giza. One wonders how Poirot always seems to find himself sequestered with a group of aggressively attractive potential murder suspects, but one shouldn't wonder too deeply. The fun of a murder mystery like this—something Knives Out writer/director Rian Johnson knows well—is forcing all of your suspects together. And while it's hard to top a luxury train on the moveable feast scale of mystery sets, a luxury steamer cruising down the Nile might just do it.
The trailer ends with the news that unlike with their epic live-action remake of Mulan, Disney intends to release Death on the Nile in U.S. theaters this October 23.
Check out the trailer below:
Here is the synopsis for Death on the Nile:
Belgian sleuth Hercule Poirot's Egyptian vacation aboard a glamorous river steamer turns into a terrifying search for a murderer when a picture-perfect couple's idyllic honeymoon is tragically cut short. Set against an epic landscape of sweeping desert vistas and the majestic Giza pyramids, this tale of unbridled passion and incapacitating jealousy features a cosmopolitan group of impeccably dressed travelers, and enough wicked twists and turns to leave audiences guessing until the final, shocking denouement.
As for Branagh himself, before you see Death on the Nile, you'll be able to see him play the villain—at least he thinks he might be the villain—in Christopher Nolan's Tenet.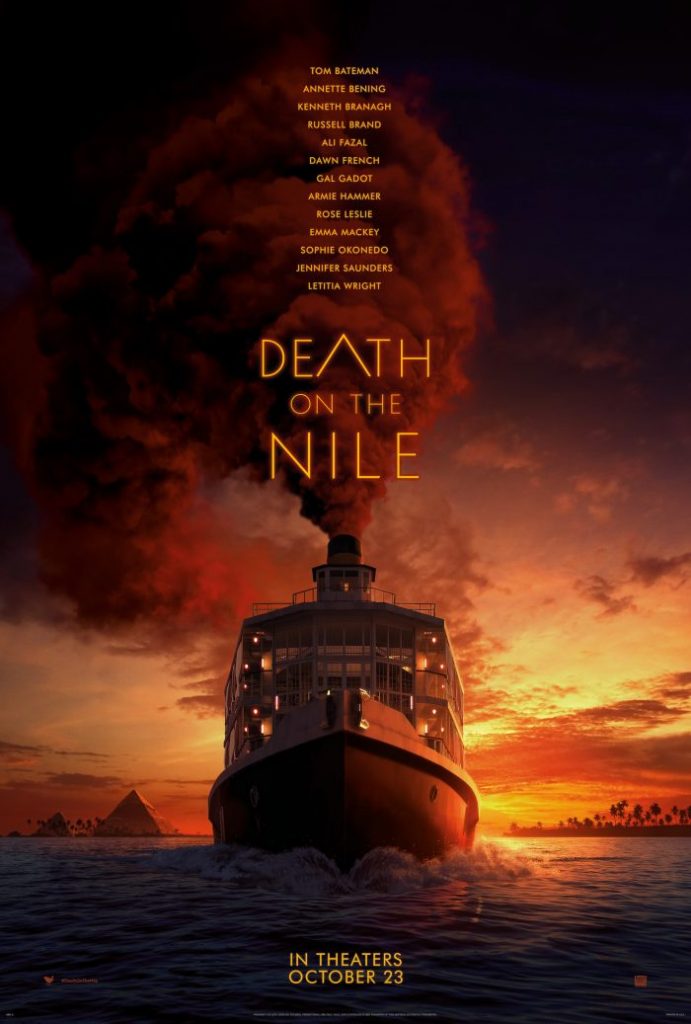 Featured image: Kenneth Branagh in Murder on the Orient Express. Courtesy 20th Century Fox/Walt Disney Studios