Emmy-Nominated Production Designer Ruth Ammon on "The Alienist"
For Emmy-nominated production designer Ruth Ammon, life as a production designer started when she was waiting tables at the Jersey Shore—and a small, independent film blew into town. 
"I'd studied art and art history and I was a painter, and then this little after school special, Mystery at Fire Island, came to the island and I got on the crew, in the art department," Ammon says. "I knew instantly that's what I wanted to do. New York at that time had so many independent projects, so I moved very quickly into different roles that suited me. I loved using the knowledge of composition and color. I was completely excited to be there, and I instantly became connected with a group of really talented production designers in New York. It was the perfect job for me, to take my love of art history, the composition of paintings and sculpture, and to physically be part of building something."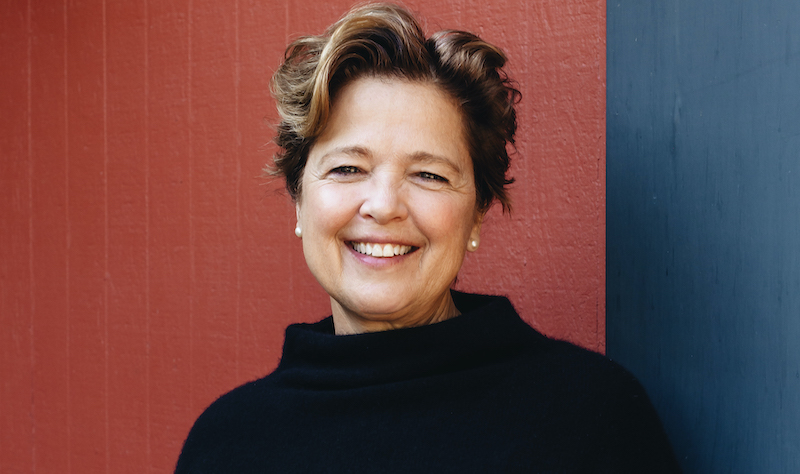 Most recently, Ammon worked on this second season of TNT's The Alienist (titled The Alienist: Angel of Darkness). Set during the Gilded Age, the psychological thriller starring Dakota Fanning, Luke Evans, and Daniel Brühl, is what Ammon calls a "complete and utter dream" job. In order to nail the authenticity, she researched tirelessly, starting with art books. "I got all my 19th Century painting books out, and all of my books on illustration and photography. I was also fortunate to tour the Met, which is never enough, but The Met was also built during that time, so it brings you right into that period."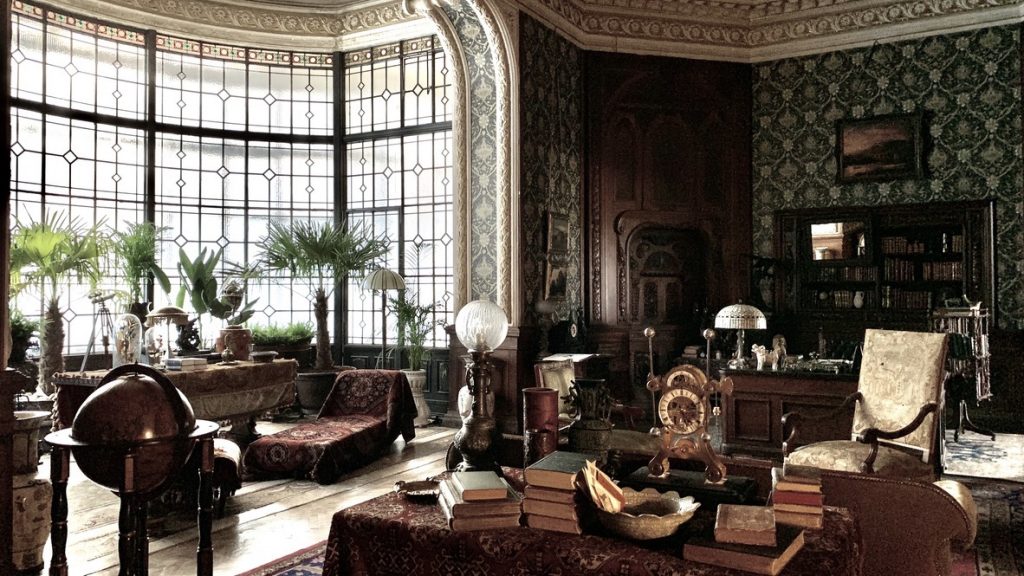 Ammon's research also included touring the Tenement Museum on Manhattan's Lower East Side, the National Arts Club, which was founded in 1898 in Gramercy Park, and Central Park, another huge accomplishment of that time period, completed in 1876. "There's so much material from 19th Century New York because it was going through so many transformations, and photographers and illustrators wanted to document that." 
Ammon lived in New York for 20 years before moving to Los Angeles. "I read 'The Alienist' (the 1994 novel by Caleb Carr) when I was a young woman, and so I really wanted to be part of this project." (Her past shows include NBC's Heroes, Amazon's Jack Ryan and Showtime's I'm Dying Up Here.) "One of the things I love about filmmaking as opposed to being an individual artist is that there are deadlines. You have to manage time, and you have to manage people. There comes a point where you have to deliver and pinpoint their vision."
Although the action on The Alienist takes place in New York, filming happens in Budapest, Hungary. Showcasing both great wealth and extreme poverty, the show revolves around a never-seen ritualistic killer and his pursuer, Dr. Laszlo Kreizler (Brühl), an obsessive criminal psychologist who studies mental pathologies and deviant behavior.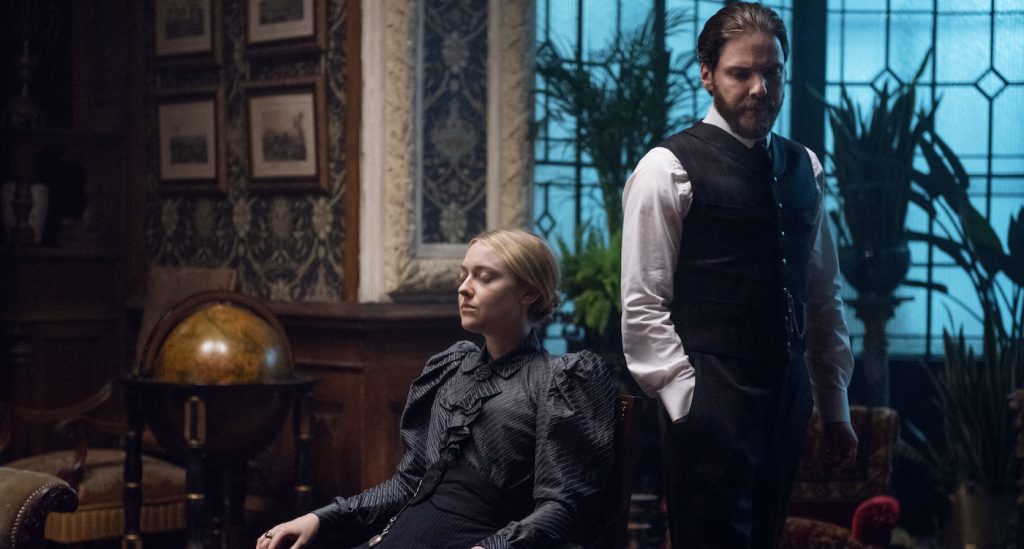 The juxtaposition of the different classes—and the socioeconomic disparity in the show—give Ammon plenty to play with in terms of visuals, developing different palettes for each. For the wealthy characters, and everything in the gilded world, Ammon and her team pump up the light and overall vibrancy. "They had new, fashionable clothes with lots of color, and there was more electricity in those environments, so we used more bold colors and light. For the more middle or lower class, we used well-tailored wallpapers, but we kept them dark."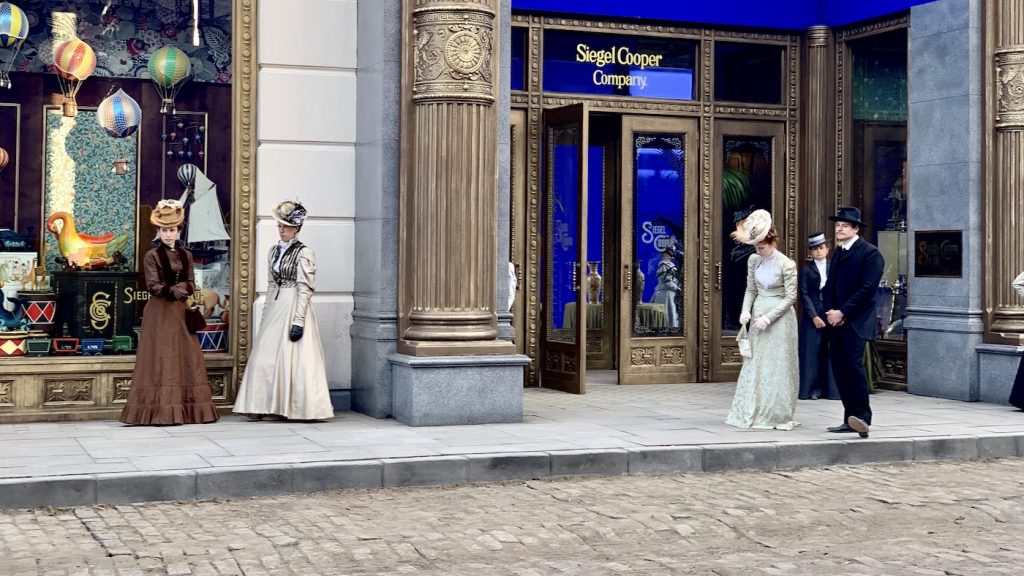 The biggest technical challenge, she says, is creating the overall sense of film noir, even when it's being filmed in broad daylight. "I knew from the beginning it would be tough, because the backlot is pretty exposed to the sun, so it was difficult to figure that out," she says. "But one of the best collaborations I've ever had was with our director of photography. We worked very closely together, and I'm proud of what we've done. We created Gansevoort Market on an existing set from season one, and we decided to build cross-bridges at the railroad tracks that would create more darkness and shadows. We also created a couple of interiors so you could go into narrow, dark rooms. We start by discussing what stories we want to tell, and what feelings and atmospheres we want to create. We all work hard to make it look like authentic 19th Century New York."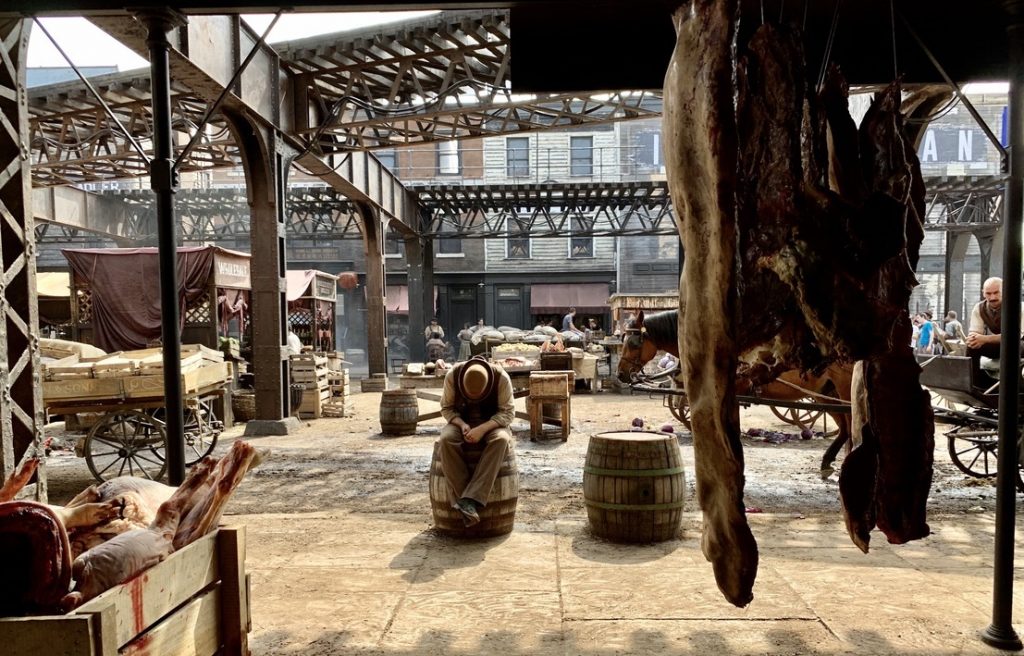 With so many film and television projects being filmed in Budapest at the same time as The Alienist, Ammon says their project benefited from an entirely international crew. "We had an art department from Hungary, America, Germany, Britain, Italy, Romania and Croatia. All these people were designing American buildings and American interiors. It was a lot of fun, and massively collaborative. It was so great having so many different languages spoken in one room."