"Cursed" Director/Producer Zetna Fuentes on Remixing Arthurian Legend for Netflix
Cursed, which premieres today on Netflix, reframes the King Arthur legend to center on the mysterious Lady of the Lake and fae, Nimue, played by Katherine Langford. The show is created by Tom Wheeler and Frank Miller, based on their illustrated novel. The Credits spoke to Zetna Fuentes, who executive produced and directed the pilot and second episode of the series. This conversation has been edited for length and clarity.
How did your directing history—The Deuce, Ray Donovan, Shameless, Jane the Virgin, and more— impact the way you approached producing and directing Cursed? 
Cursed is by far the biggest job I've ever had, the biggest world-building opportunity, so I really needed to dig deep and think about pulling from all of my experiences. I asked myself, 'What's the essence of this scene? What's the most important part of the story? Forget about all the bells and whistles, whose point of view is this?' I tried to get to the heart of the storytelling in a really simple, subtle, and intimate way. [When shooting] an epic battle scene with horses and swords you're still asking how you break down an action sequence, and what's the most efficient way to do that, because you're losing the sun, and you've got only X amount of hours. From the most intimate to the most extreme action, it was about remembering the work that I've already done and then taking a deep breath and diving in.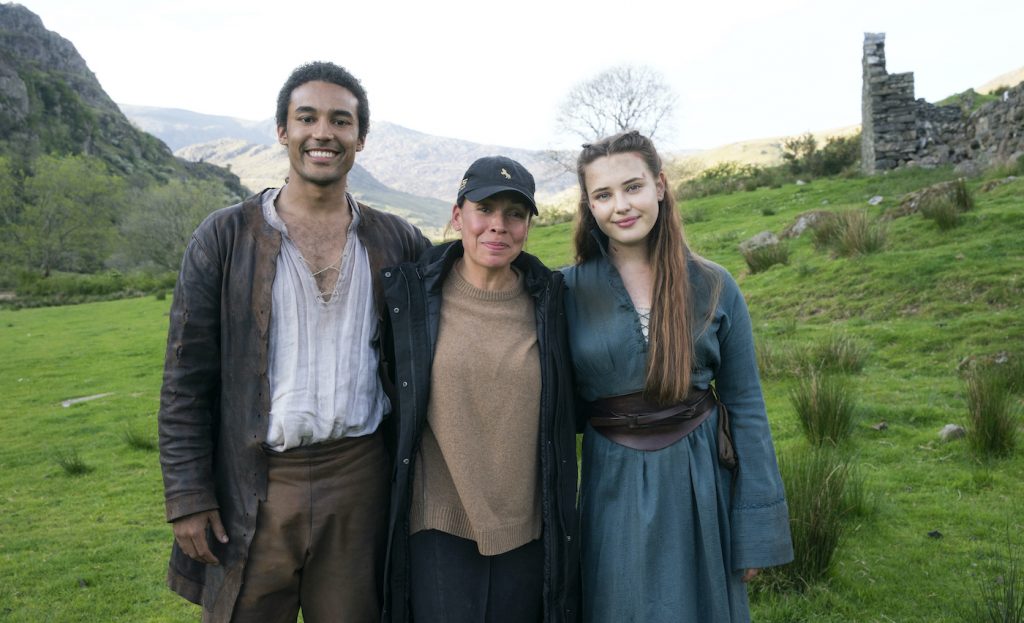 The chemistry between the leads is off the charts. What was the process for casting Cursed?
The casting process for me can be very challenging, overwhelming, and incredibly exciting. I think for us on Cursed, we were blessed with an amazing casting director, Kate Rhodes James. She brought in so many wonderful people. It was a daunting task to think about casting all the characters around Nimue. Katherine Langford was attached to the project before I came on, and I was so thrilled because I'm a fan of her work. She's so talented. Really wanting to surround her with great talent was a big ask, but we did it. We have amazing actors in all those roles.
You have people of color playing roles in which they've never been cast before. How did that come about?
It was really an organic discussion from the very beginning of prep. Tom Wheeler and Frank Miller, who were amazing collaborators, were involved in the very beginning, and everyone had the same idea at the same time. It's a fantasy show. There's magic. There's fae. We wanted to see this world in this way, and everyone was on board, including Netflix. Kate Rhodes James really pushed to cast great people, and then the actors that came in were the best actors for the role. It wasn't like we were doing anything contrary to what the characters should be. I want to see a fantasy world that has people of color in it. I'm a woman of color. It just is a beautiful tapestry that feels very organic, and very right for the world, and it works.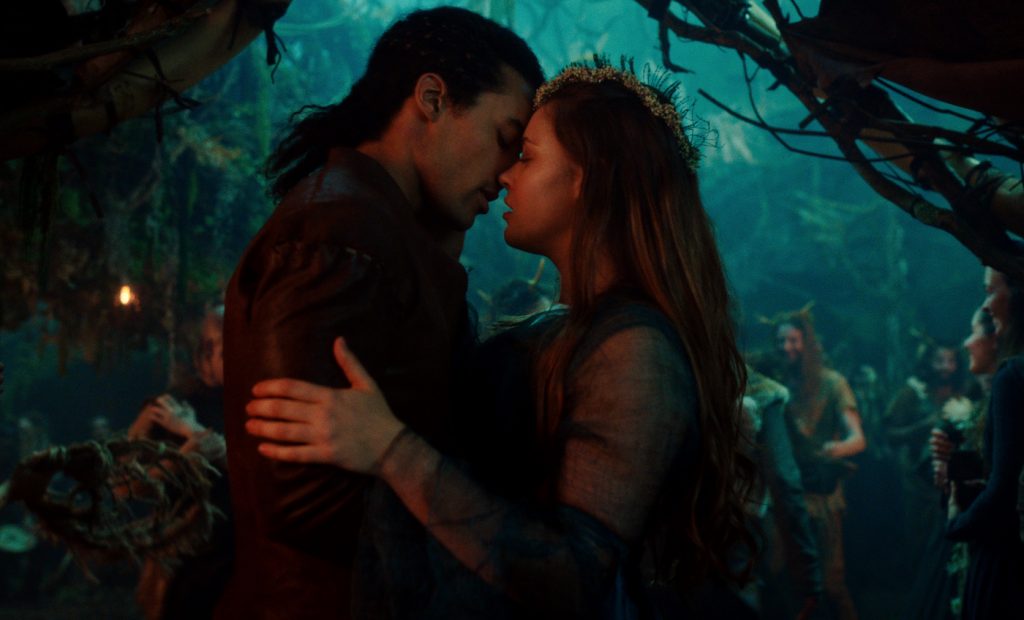 You have a great story about meeting Frank Miller, and how supportive he was from the beginning. 
From the first moment I heard that Frank was involved, I started to geek out. From the first day, we really clicked, and from that moment to now, he has been really a huge supporter of mine. It was an amazing feeling to have him in my corner, trying to get the job, and then once I got the job, just every step of the way. His support was really tremendous.
The show is very much centered on nature and mythology, and the production designer, Catrin Meredydd, is Welsh, a country steeped in nature and myth. What was that collaboration like? Nature is almost another character. 
She is such a talent. She is so fiery and passionate and has such a strong point of view. Cat has such a beautiful eye for the big picture and the details, and her background and how she sees the world is perfect for the material. We had so many discussions very early on, at the beginning of the process, with other department heads. We really wanted to infuse everything with magic and nature. Nature is such a big part of the script and Nimue's world, and we were really thinking about all the ways that we could visually show nature, both subtly and more dramatically, and in every aspect of the series: in the makeup, in the hair, in the costumes.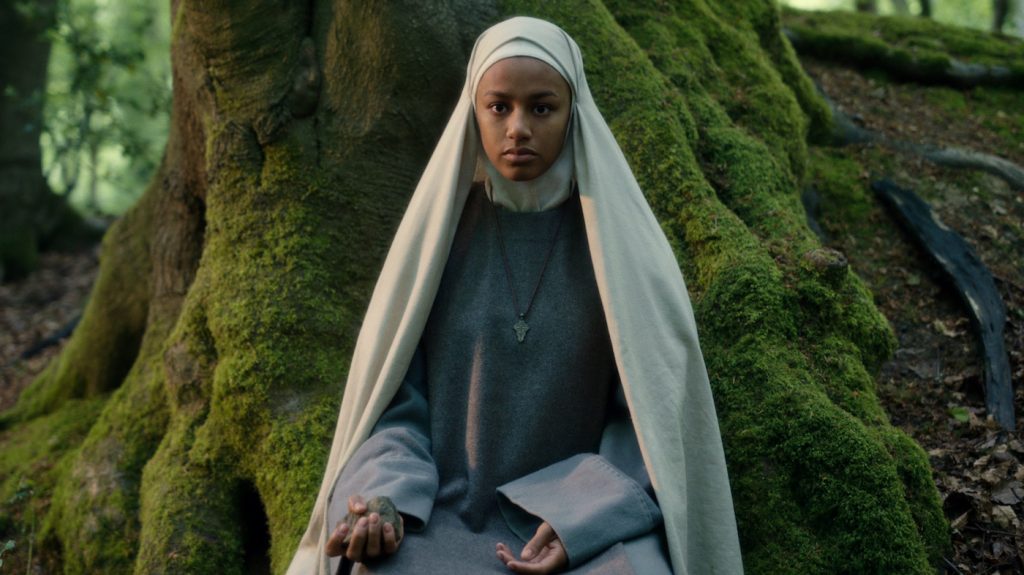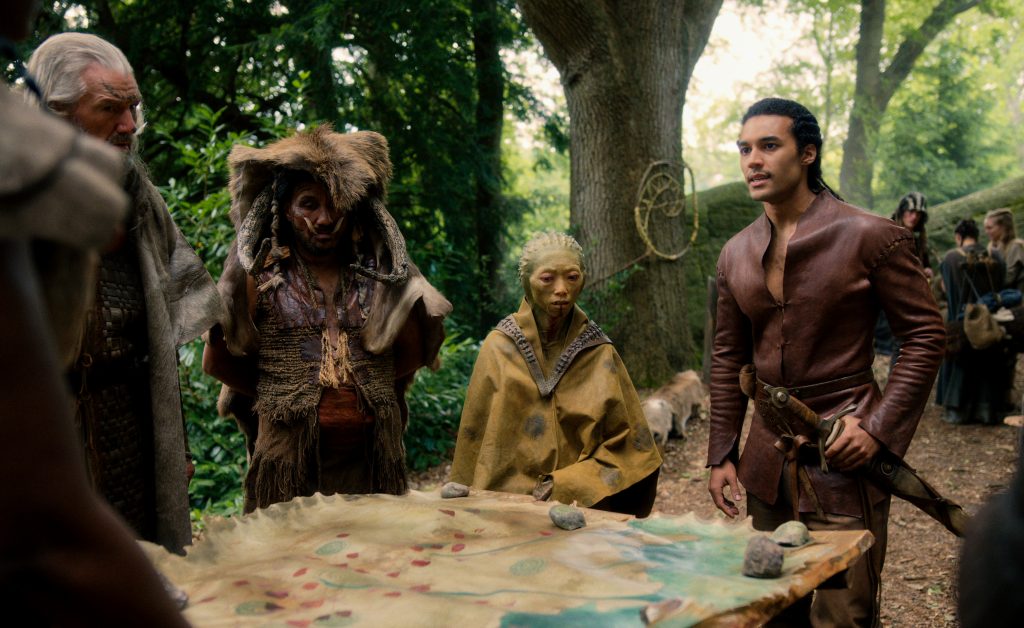 Did you use a lot of physical locations?
Yeah, we spent a ton of time scouting. I'd never worked in the UK, so it was amazing to go out and look at all of these beautiful woodland areas and natural forests. This natural world has been alive for centuries. I became obsessed with the trees. Sometimes we wanted gnarled trees, and sometimes we wanted straight, symmetrical trees. It was really fun going around the UK, and finding the right natural setting that married with the story.
In part, the show is about being misunderstood and vilified and finding inner courage and compassion despite outside forces. How did you tap into that?
I thought about what it was like for me growing up in the Bronx, and what that meant. As I started to make my way in the world as a woman of color, I thought about how the world saw me, and how I saw the world. I think a lot of Cursed stems from the central idea of this fear of the 'other.' As a fae, Nimue and the fae people are 'other.' How the world looks at people that are different was a conversation that we kept going back to. How being different informed Nimue and her choices, and how it informed the characters that were interacting with or oppressing her. Those conversations were always story-based, and the story always led to the decisions of how we wanted to do our visual storytelling.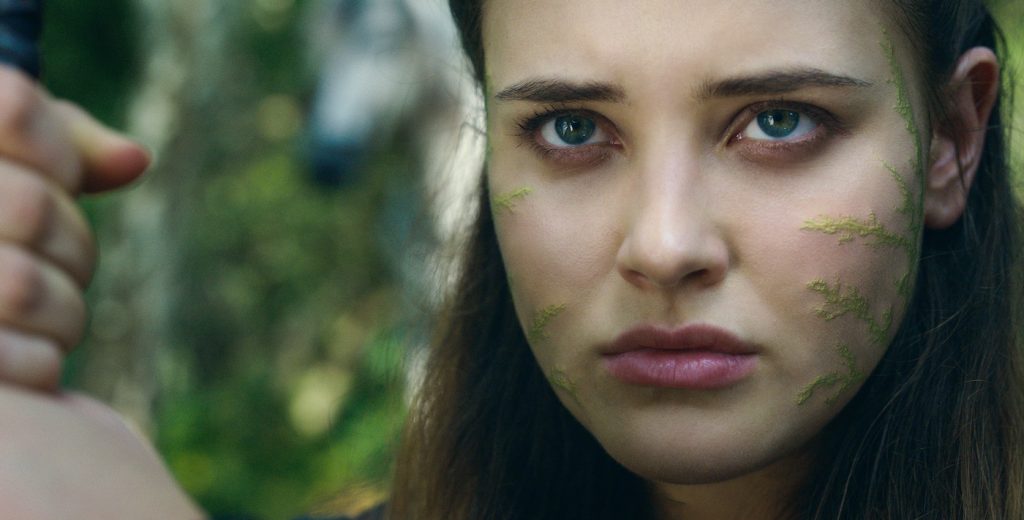 The storyline centers on a strong female lead, reframing mythology that has historically been about male characters. How is that reframing in line with your intention as an artist and filmmaker? 
That was one of the most important aspects for me coming on board. When I first read the script, I was so thrilled that Tom and Frank had taken this legend that I knew, having watched Excalibur a million times, and put the focus on a young woman coming of age. I thought was brilliant, and long overdue. This character, and the way they'd framed, was worthy of her own story. She was the hero.
Featured image: CURSED (L to R) Director ZETNA FUENTES in episode 102 of CURSED Cr. ROBERT VIGLASKY/NETFLIX © 2020