Director Josephine Decker on Capturing American Gothic Writer Shirley Jackson's Complex World
Layers of creative output communicate the enthrallingly choleric New England household and inner world belonging to mid-century American gothic and horror writer Shirley Jackson in Shirley, which screened at Sundance and the Berlinale prior to its streaming release on June 5. Working with Sarah Gubbins' script based on Susan Scarf Merrell's novel of the same name, the filmmaker Josephine Decker (Madeline's Madeline, Thou Wast Mild and Lovely) catapults her audience into the dark Vermont home shared by Shirley (Elisabeth Moss) and her philandering professor husband Stanley Hyman (Michael Stuhlbarg) and two young lodgers, newlyweds Rose (Odessa Young) and Fred (Logan Lerman).
The primary Shirley Jackson work referenced in Decker's film is The Lottery, a 1949 short story that appeared in The New Yorker, in which a small New England town gathers for its annual lottery to see which resident will be stoned to death. Cruelty for its own sake is centered in the story, as it is in the Shirley-Stanley household Decker gives us. Stuck within the limitations of late 1950s social norms — by any era's metrics, both marriages appear failing, yet divorce hardly seems to be on the table — Stanley undermines his wife even as he insists she produces new work for him to edit. Shirley refuses to get out of bed, and when she does, her presence is laced with acid. Stanley plots to destroy Fred professionally at the college where they both teach and treats Rose to the kind of one-sided affection that would now be outed as harassment. For Rose, the film's conscience and, despite the title, its star, her frustration shows through in weird little ways, like quietly pushing eggs to the floor in the kitchen, the room where both Stanley and her husband have relegated her.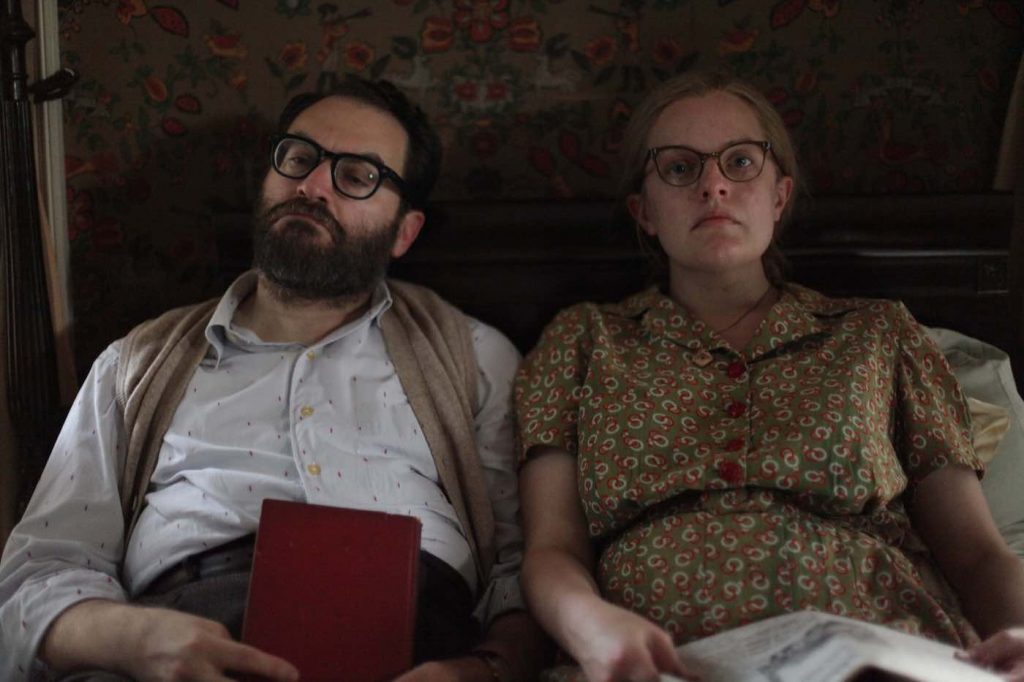 When the bright young ingenue couple arrives in the middle of a chaotic party, Shirley testily holding court to a group of standing admirers, they have no idea what's in store. Shirley initially rebuffs Rose's introductory politesse, but as the younger woman comes around to helping her hostess dig up records on Paula, a recently murdered college student at the center of the writer's latest work, they grow into a mutual and then romantic confidence. Rose and Fred's tenure as lodgers is time-stamped against Rose's growing pregnant belly and the birth of her daughter, an occasion Decker presents as secondary to the tension within and between the two couples and to Shirley's all-or-nothing relationship to her work.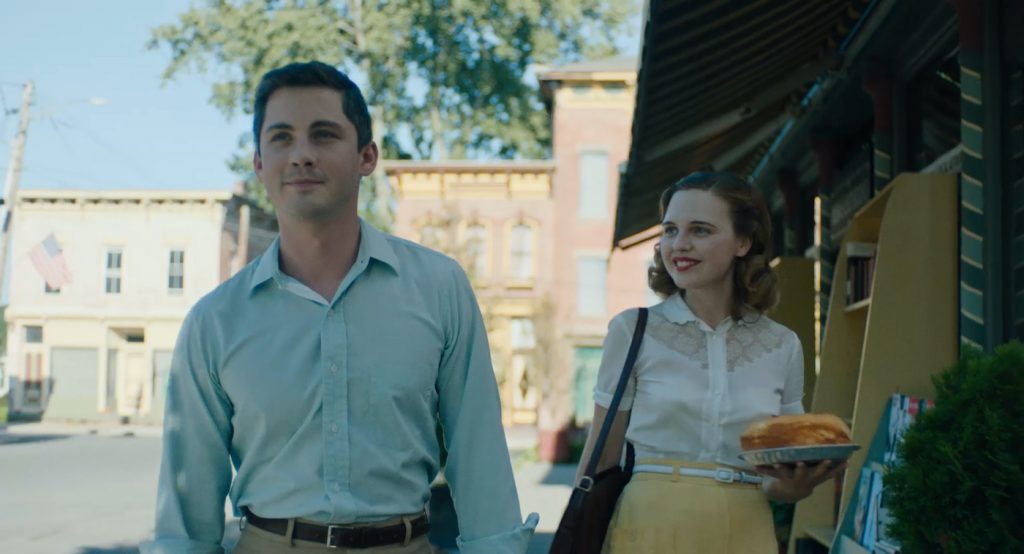 Decker's DP, Sturla Brandth Grøvlen, uses a Lensbaby to delimit reality from flashbacks to Paula's final trip into the nearby woods. The audience is led into Shirley's hazy mental take on what happened to the young woman, with Decker and Grøvlen contrasting the visual difference between past and present with a casting choice that makes it hard to quickly separate Paula from Rose. The effect is to feel a beat behind understanding whether you're watching reality or what's going on in Shirley's head, a sensation in line with the way readers experience Jackson's own writing, says Decker: "You suddenly realize you're inside of someone's first-person experience, it's maybe not reality, and you don't know how you got there."
Decker describes Jackson's stories as "delicious spirals toward a weird hell," and, depending on how you view the way Gubbins ends her script, Shirley is the same. Despite the nastiness of Shirley and Stanley's co-dependent relationship, Shirley manages to produce her greatest work. Stanley's a cheat, but Shirley knows, and there's joy in witnessing her drunkenly feed her final glass of wine at a fatuous faculty party to the sofa in front of the hostess, one of Stanley's paramours. Rose's hell, framed by a shotgun marriage to a total weenie whom, as it is clear to everyone but Rose, is following in his mentor Stanley's philandering footsteps, seems more concerningly inescapable. It's obvious this marriage will never "work," but life and friendship with Shirley give Rose the tools to deal with it on her own terms. "I think there's a bunch of different interpretations of the ending and it really depends on if you are, as a viewer, connecting to Rose or to Shirley more," Decker points out. "Both endings could be seen as positive and both could be seen as negative." As Rose is slowly remade in Shirley's image, the extent of her bad marriage comes to light, but there's comfort in the Schadenfreude that at least Fred won't be let off easy.
In Jackson's works, Decker points out, "a lot of her characters never get to leave the wicked space they end up in." This is what happens, literally, to Rose, but the film is ambivalent as to whether that's necessarily a bad thing. As they grow close, Shirley tells her pregnant young tenant to pray for a boy. "The world is too cruel to girls," she tells Rose. The baby turns out to be a girl, of course, but with the complex luck to be born into Shirley's world, you wonder if, for this little one, things might turn out different.
Featured image: L-r: Elisabeth Moss is Shirley and TK is TK in 'Shirley.' Courtesy Neon.