Netflix Reveals First Images of Steve Carell's Space Force + Release Date & Cast
When Netflix announced that it had tapped Steve Carell and The Office creator Greg Daniels to create a new show for the streaming giant, hopes were high that we'd get something as irresistibly funny (and perfectly cast) as their now legendary collaboration. We now have our first glimpse at their effort, Space Force, which stars Carell as four-star general and highly accomplished veteran pilot Mark R. Naird, whose dreams of running the Air Force are dashed when he's instead tapped to lead the titular (and brand new) sixth branch of the US Armed Forces.
Here's Netflix's official synopsis:
A decorated pilot with dreams of running the Air Force, four-star general Mark R. Naird (Steve Carell) is thrown for a loop when he finds himself tapped to lead the newly formed sixth branch of the US Armed Forces: Space Force. Skeptical but dedicated, Mark uproots his family and moves to a remote base in Colorado where he and a colorful team of scientists and "Spacemen" are tasked by the White House with getting American boots on the moon (again) in a hurry and achieving total space dominance.
The cast is fantastic and includes John Malkovich, Lisa Kudrow, Tawny Newsome, Diana Silvers, Ben Schwartz, Jimmy O. Yang, Noah Emmerich, Alex Sparrow, and Don Lake. This is the kind of ensemble that we were hoping for when we heard about Carell and Daniels collaborating on a new show. We also now know that the series will premiere on Netflix on May 29.
Check out the new photos here: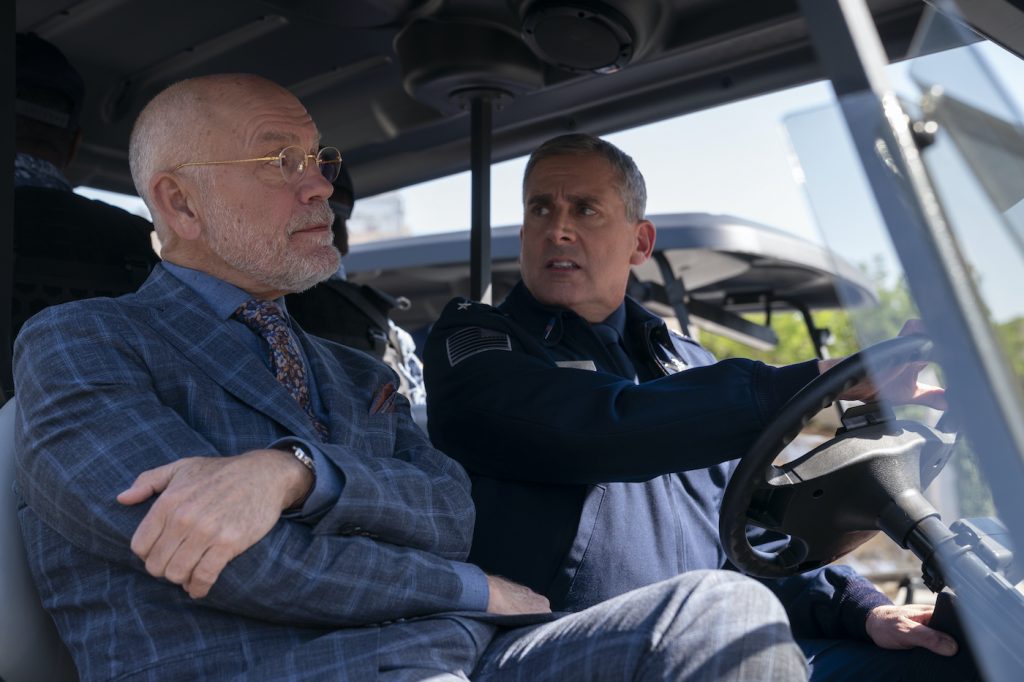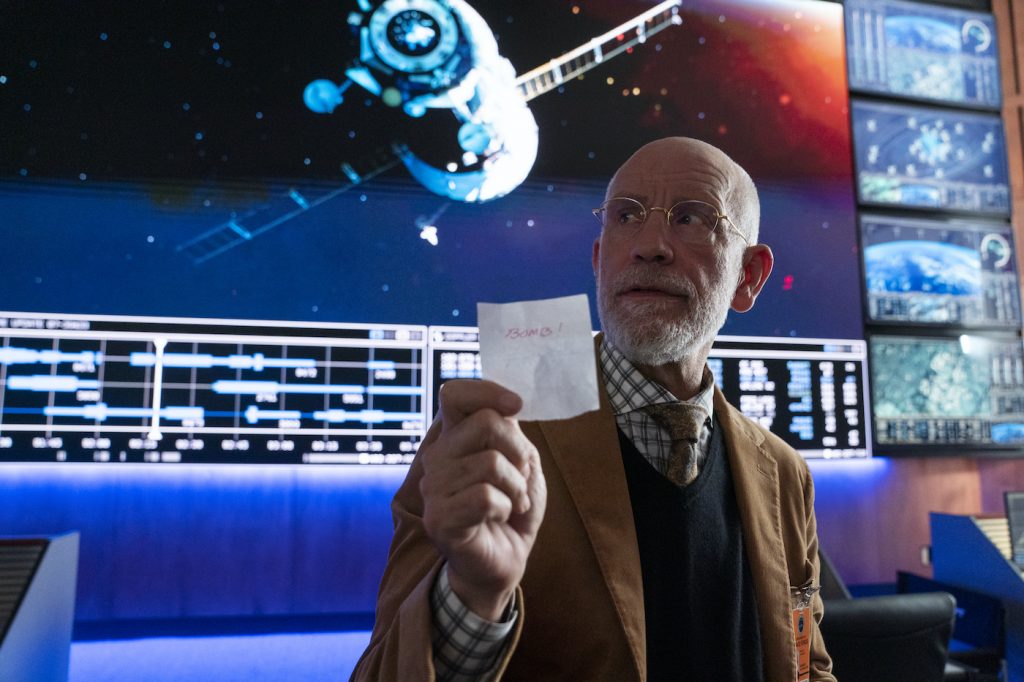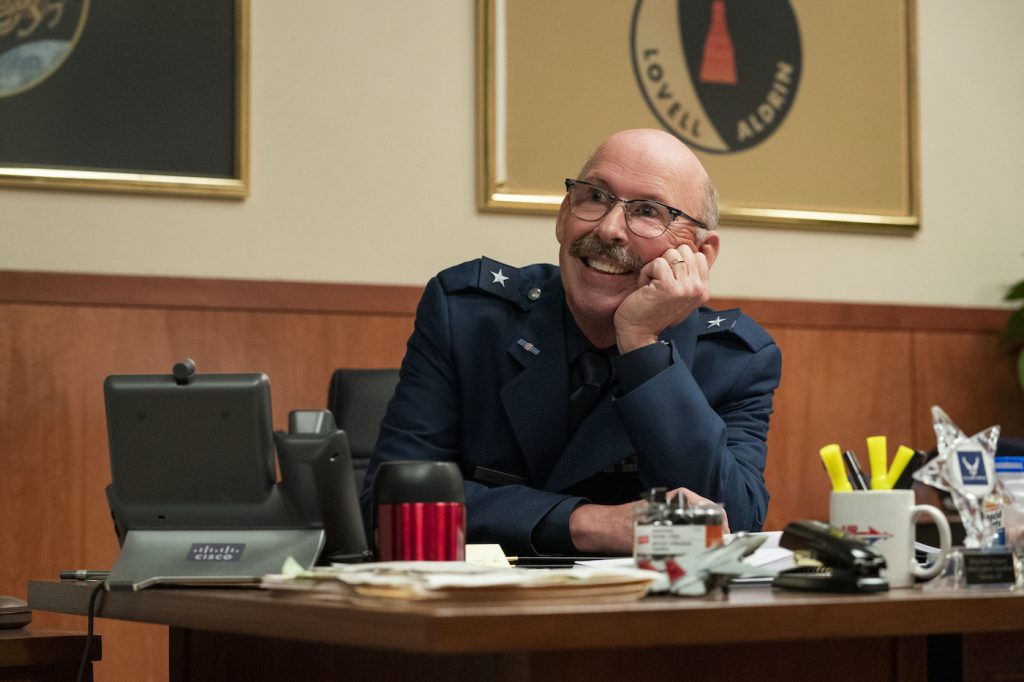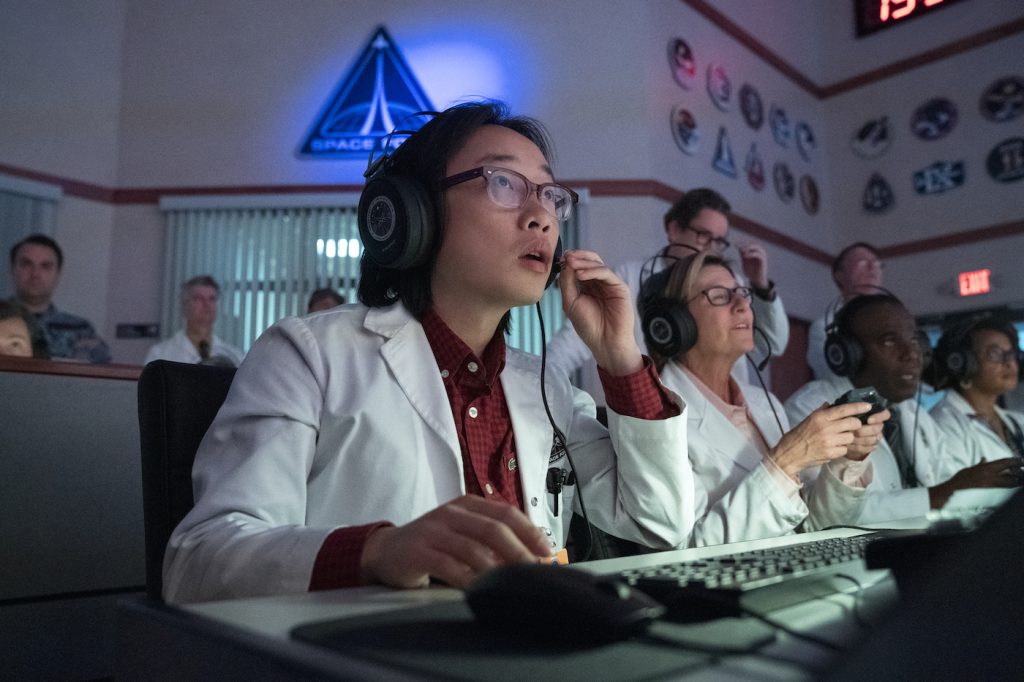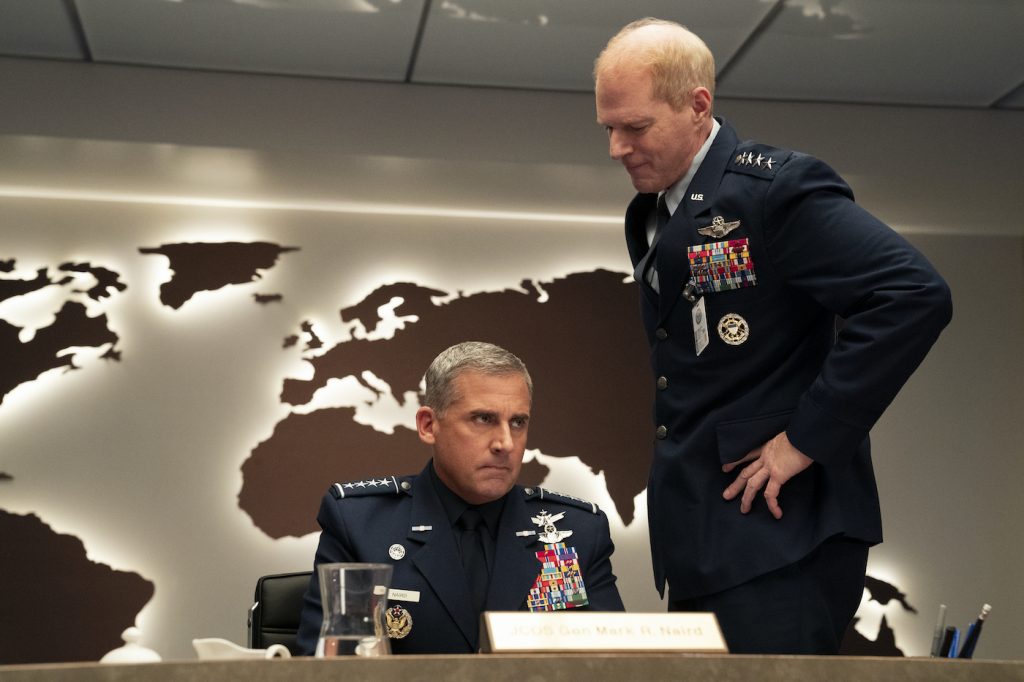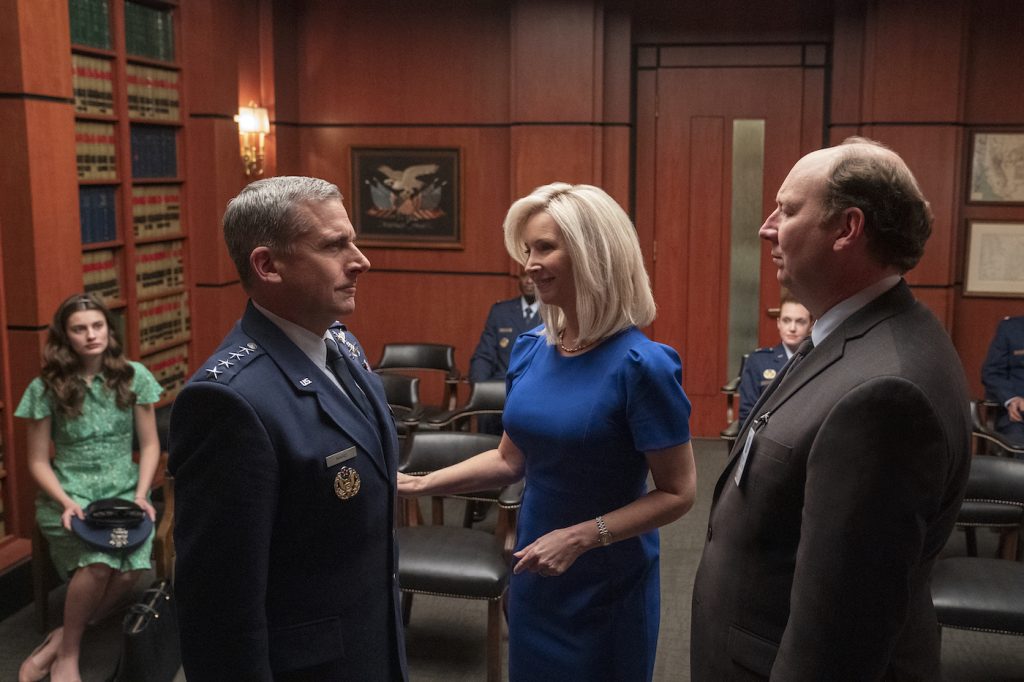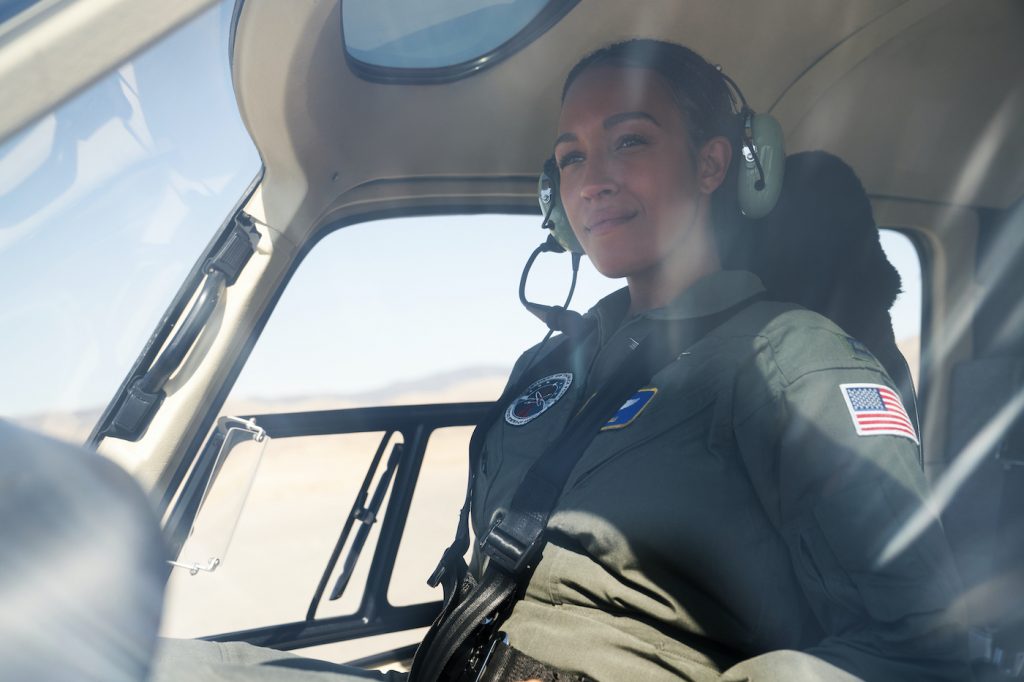 Featured image: Steve Carell in 'SPACE FORCE.' Photo by Aaron Epstein/Netflix