Let's Take a Closer Look at Those Dune Images
On Monday Vanity Fair gave us a glimpse of Timothée Chalamet in director Denis Villeneuve's Dune. Then yesterday, they revealed their deep dive into the film with a full spread of photos. Now Warner Bros. has made the entire cache available.
One of the juicy details from the VF piece includes the fact that Villeneuve decided that Frank Herbert's 1965 novel was simply too epic to try and fit into a single film. The legendary David Lynch tried as much in his 1984 adaptation, with decidedly mixed results. SyFy had an entire Dune miniseries in 2000, but, you probably don't remember it (few people seem to). Villeneuve and Warner Bros. agreed to split Dune into two parts, much as the studio did for Andy Muschietti's adaptation of Stephen King's epic It. The first part of Villeneuve's Dune was already shot before the spread of COVID-19 shut down productions all over the globe.
Dune is an intergalactic epic, featuring Chalamet as Paul Atreides, a brilliant young man who arrives on the deadly planet of Arrakis to protect his family and his peoples' interests. It's on Arrakis where the most important resource in the universe is located—spice. Spice has the ability to unlock human potential, yet Atreides will find that on Arrakis, he's going to have to fight for his life, and the life of his family, against a matrix of powers, both human and alien, arrayed against him. There's also the planet's native, murderous sandworms, the rulers of the Arrakis's vast, burrow-infested hinterlands.
As for the photos, they feature not only Chalamet's Paul Atreides but the entire, excellent ensemble. The photos are striking enough that even Frank Herbert's son, Brian, had an enthusiastic reaction to seeing the first looks from Villeneuve's film.
Dune fans, I hope you're all as excited as I am to see these early glimpses of the new "Dune" movie. My father would be incredibly proud!https://t.co/EkDy1IZAw3 pic.twitter.com/bq6W7YxzI9

— Brian Herbert (@DuneAuthor) April 13, 2020
The photos include Oscar Issac and Rebecca Ferguson play Paul Atreides' parents and the head of House Atreides, Duke Leto Atreides and Lady Jessica Atreides, respectively. Stephen Mckinley Henderson plays Thufir Hawat, Josh Brolin is Gurney Halleck, Jason Momoa is Duncan Idaho, Zendaya is Chani, Stellan Skarsgard is Baron Vladimir, Sharon Duncan-Brewster is Dr. Liet Kynes, Dave Bautista is Glossu Rabban, Charlotte Rampling is Bene Gesserit and Javier Bardem as Stilgar.
We've embedded the photos below. Dune is due in theaters (let's hope!) on December 18, 2020.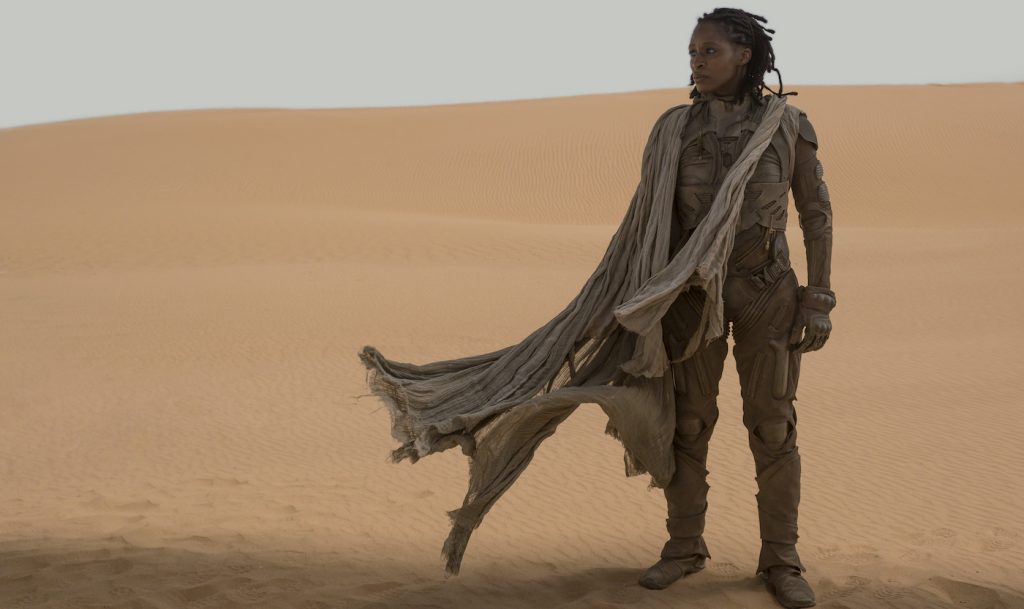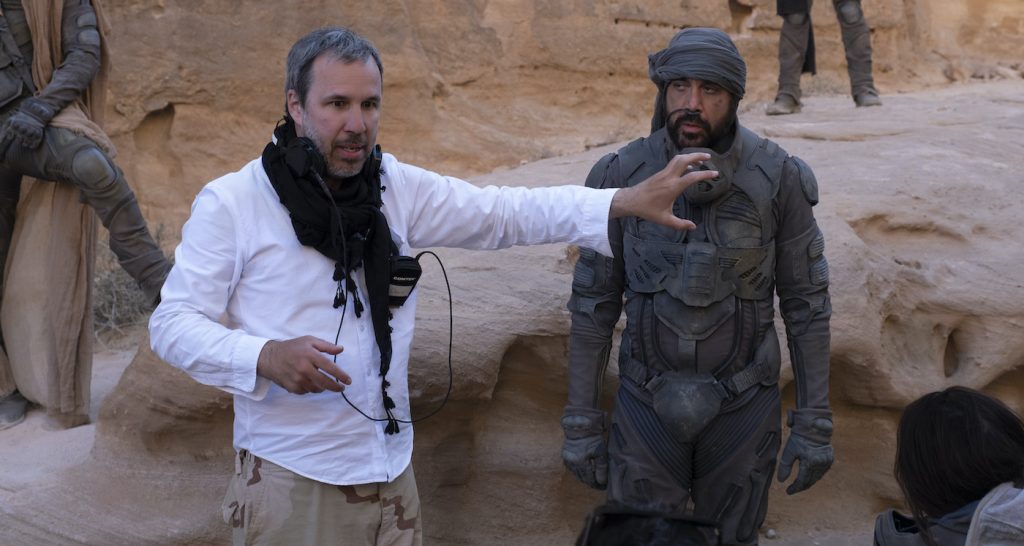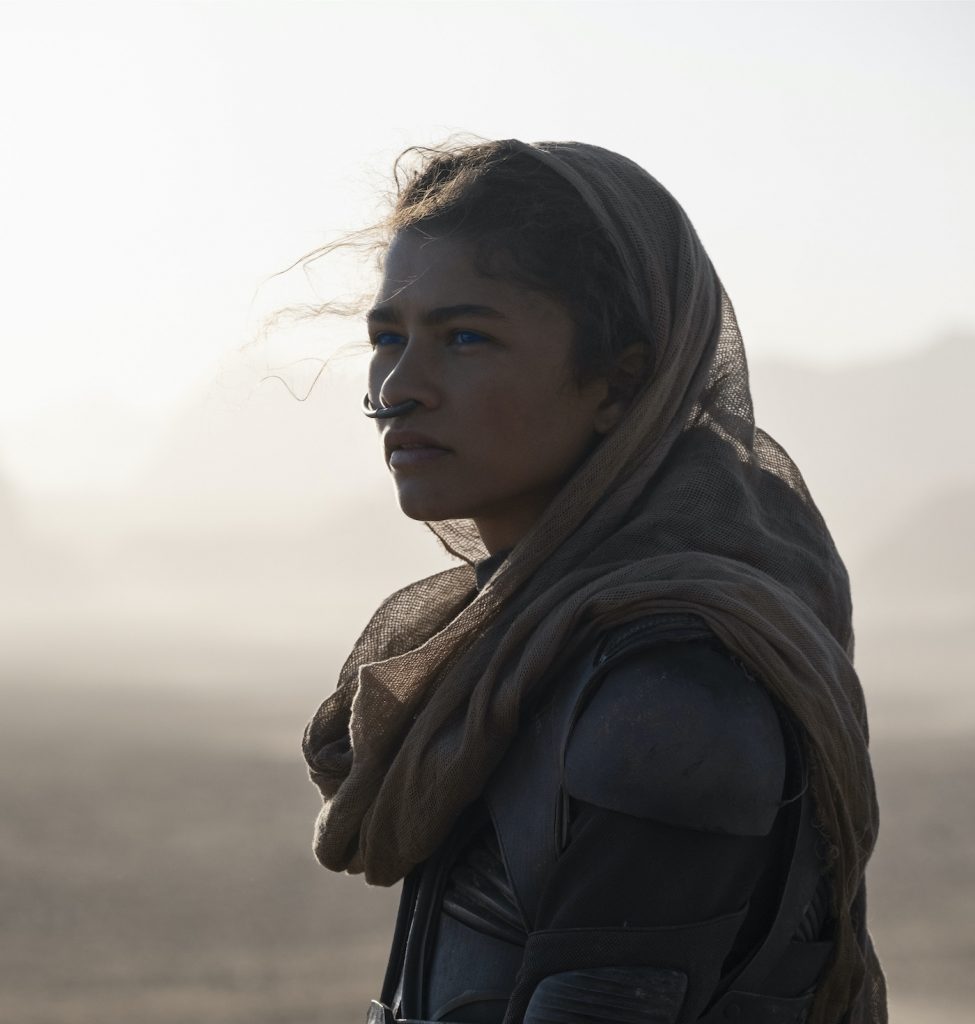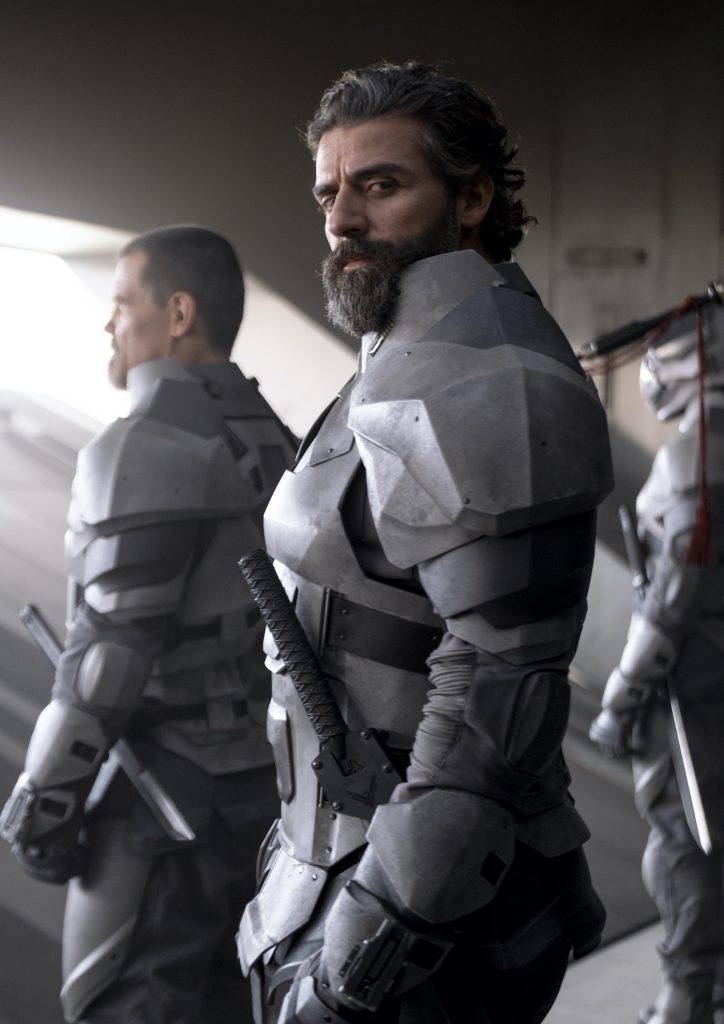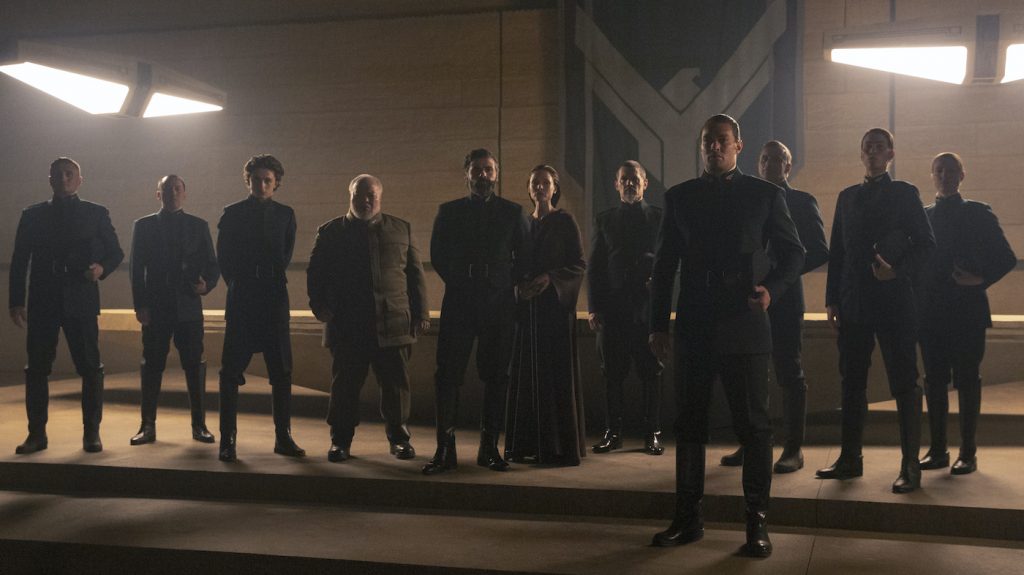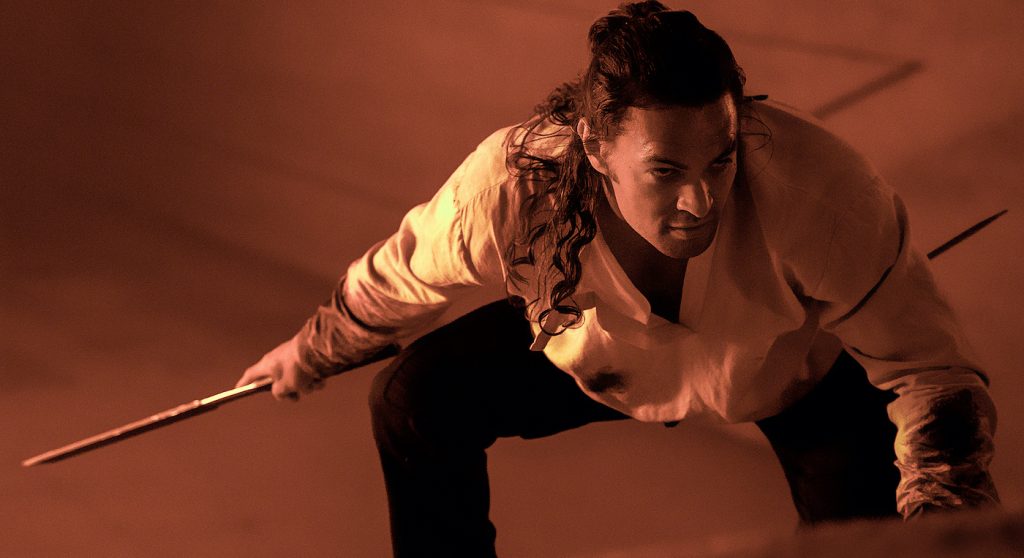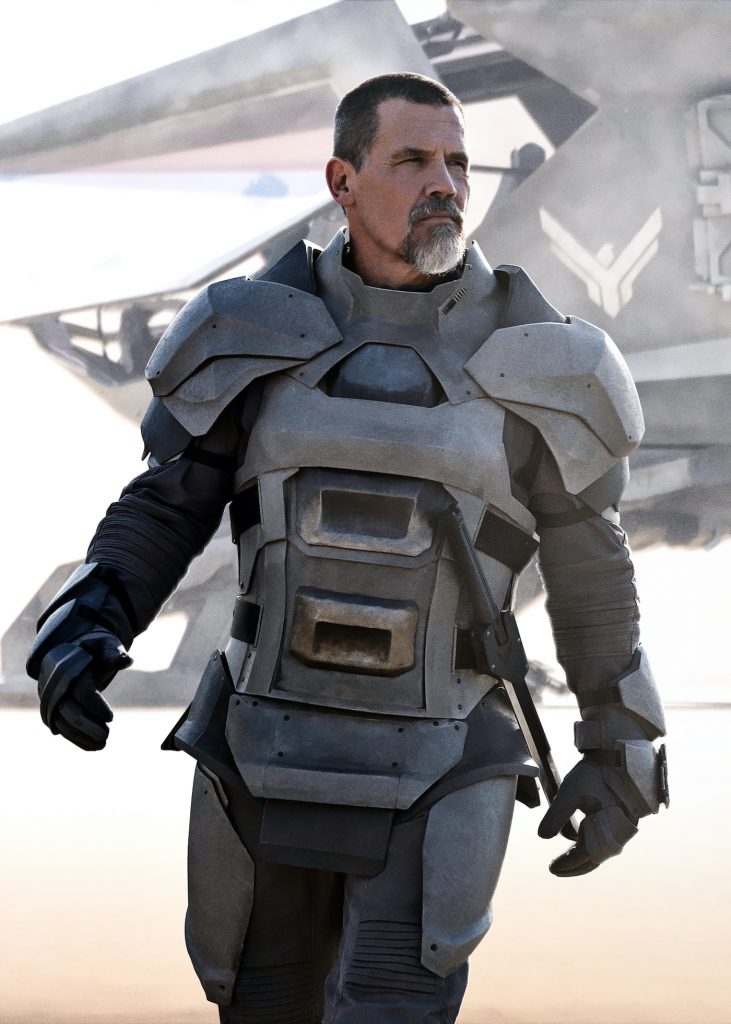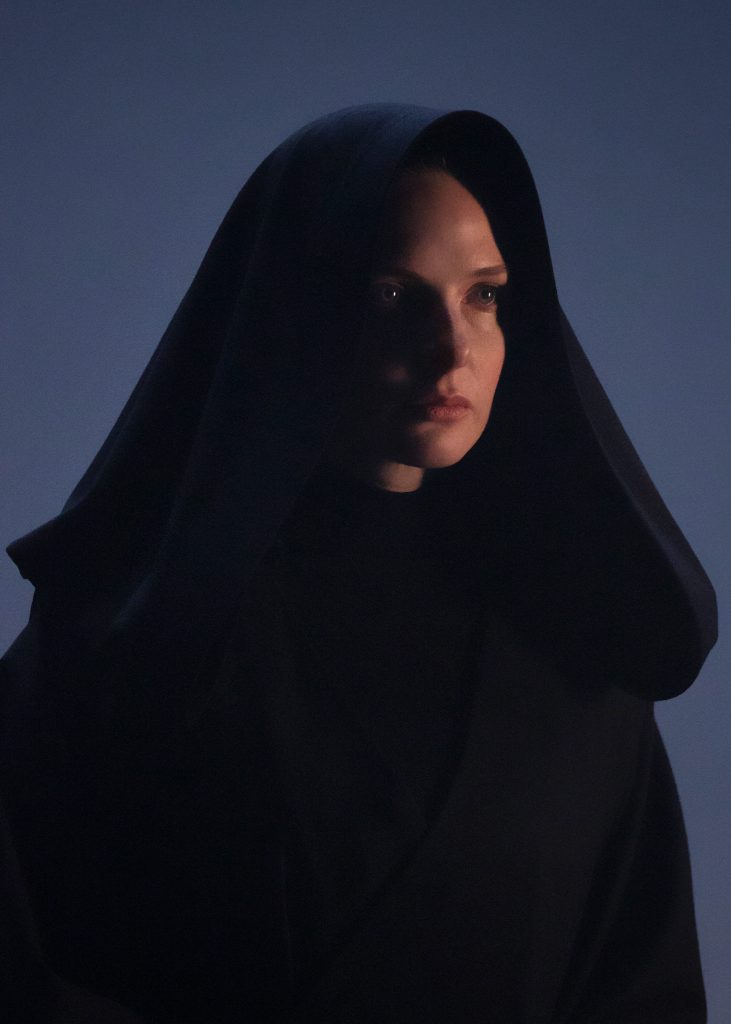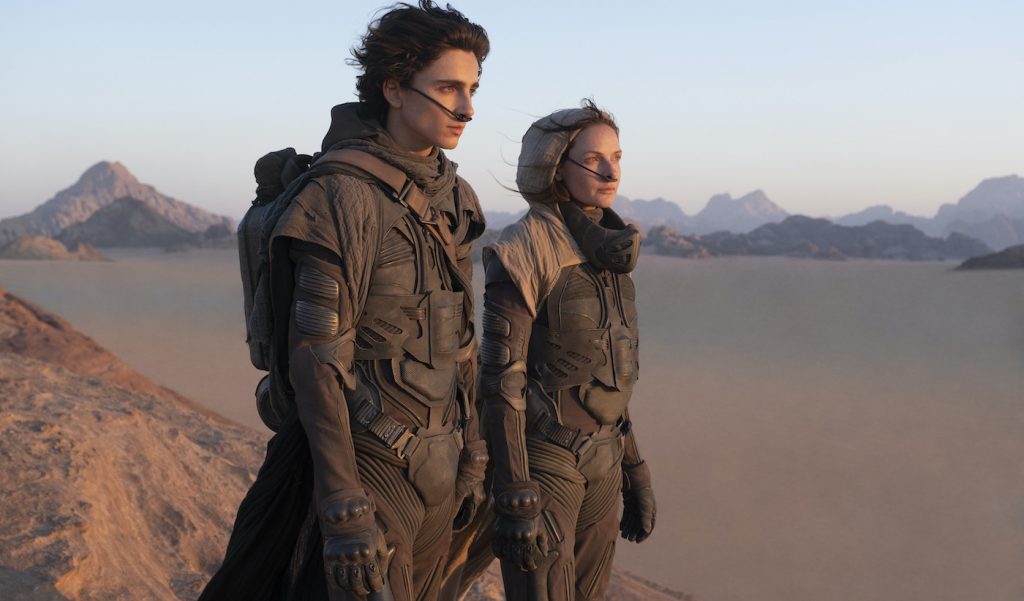 Here's the official Dune synopsis from Warner Bros.:
A mythic and emotionally charged hero's journey, "Dune" tells the story of Paul Atreides, a brilliant and gifted young man born into a great destiny beyond his understanding, who must travel to the most dangerous planet in the universe to ensure the future of his family and his people. As malevolent forces explode into conflict over the planet's exclusive supply of the most precious resource in existence—a commodity capable of unlocking humanity's greatest potential—only those who can conquer their fear will survive.
Featured image: Caption: OSCAR ISAAC as Duke Leto Atreides in Warner Bros. Pictures and Legendary Pictures' action adventure "DUNE," a Warner Bros. Pictures release. Photo Credit: Chiabella James