Swallow Production Designer Erin Magill Builds a House of Horrors
Handsome husband, rich in-laws, and a stunning house might seem to provide a comfortable perch for the newly pregnant housewife at the center of Swallow. And yet, Hunter (Haley Bennett) suffers privately from a disturbing disorder hinted at in the film's title. For the psychological thriller (now playing), production designer Erin Magill joined writer-director Carlo Mirabella-Davis in setting up a seemingly perfect milieu riddled with dark secrets.
Magill, who also re-tooled the small Louisiana town of Garyville to serve as West Texas backdrop for Michael Shannon's thriller The Quarry (opening April 17), departed from her usual approach in designing the pristine modernist home shared by Hunter and her husband Richie (Austin Stowell). "As a production designer I'm usually trying to make a house feel lived in, but with Swallow, we wanted the house to look not lived in, like something out of Architectural Digest," she says. "Everyone's playing some kind of role and Hunter's just trying to fit into the box of what her husband and his parents want."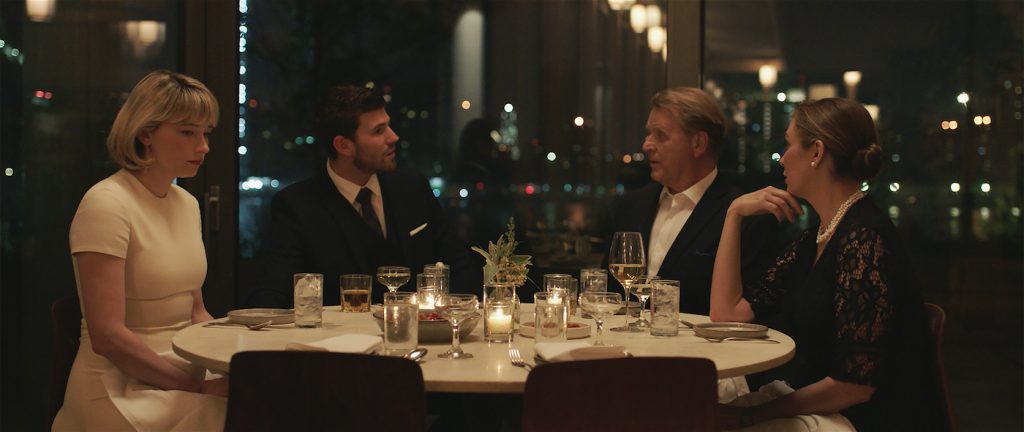 Speaking this week from the half-empty LAX airport on her way to New York for meetings, Magill elaborated on the meticulous Swallow aesthetic, recalled her early days in the fabled Mad Men art department, and explained how Honey I Shrunk the Kids kick-started her career in production design.
The young couple's midcentury modern-style house in upstate New York looks incredible. Seeing it for the first time, what was your gut reaction?
When I got to New York, they'd narrowed down the Hunter Richie house to two locations. The first one was an all-white box, which I thought was just too on the nose in terms of being void of emotion and coldness: Here's the wealthy young couple and he's an a-hole. But the other house, which you see in the film, when we pulled up in the driveway it immediately felt to me like the house from Hitchock's North by Northwest.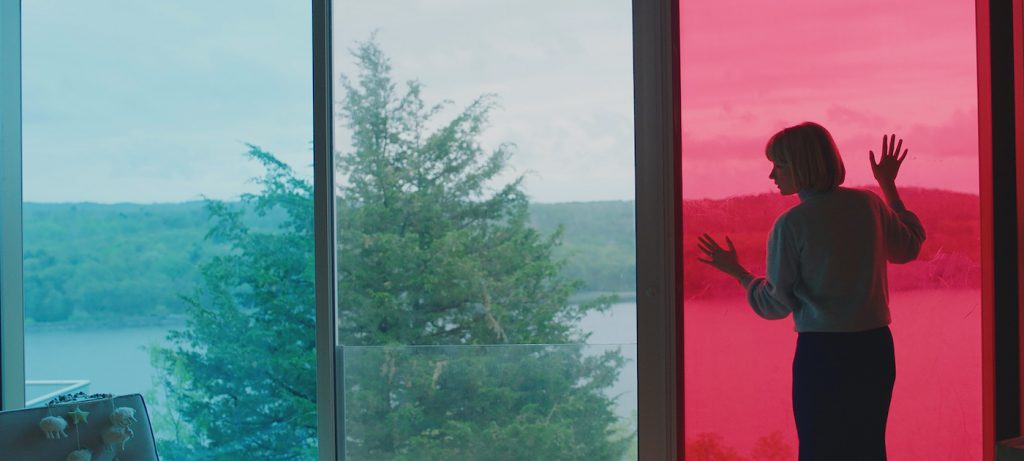 Totally transparent floor to window glass, and yet the hero's hiding all these secrets.
And also, the house has these stone spheres out front which looked to me like giant marbles. I used that thematically to [foreshadow] the shapes that Hunter ends up swallowing. We wanted the design to help audiences get into Hunter's mind as much as possible.
How did you dress the interior of the house to reflect the relationship between Hunter and her husband?
There was a tension within the architecture of the house; the glass, cold steel, and white kitchen against the warmer woods, colored panels and stone textures. It felt emblematic of the marriage between Hunter and Richie. The competing textures seemed to work, but when you looked closer, something felt slightly off, one element dominating the other, propped up like it was about to collapse.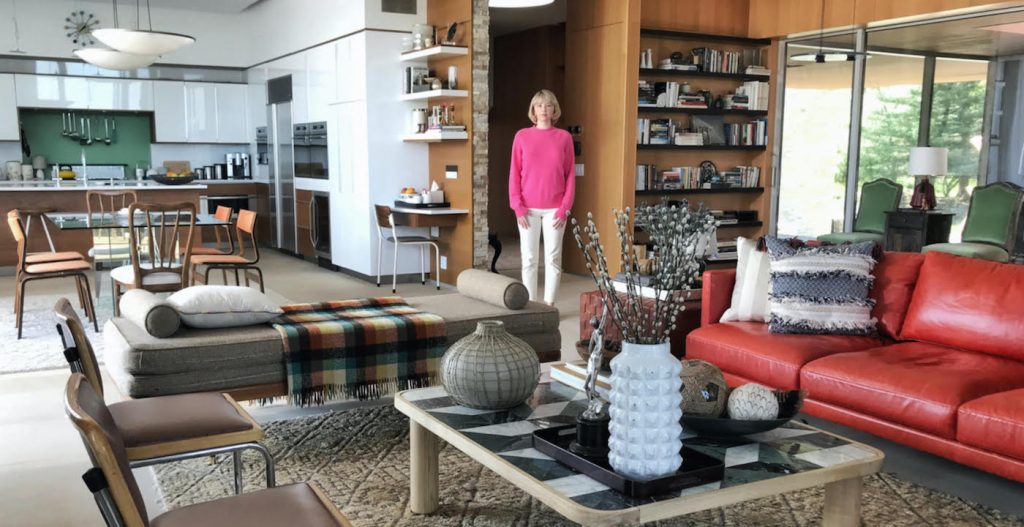 The Swallow house would have fit right in on Mad Men, which you worked on right after graduating from American Film Institute. What did you learn from the show's Emmy-winning production designer Dan Bishop and art director Christopher Brown?
The attention to detail, the research, getting things right, color choices. Dan has an incredible eye and taste level. But Mad Men didn't have an HBO budget, and it was shot on a TV production schedule. So if we had to make a new motel room, for example, we'd go back into the archives of sets and re-purpose things or figure out ways to move walls around and put the space together. That was a lesson I've taken with me onto every other job I've had. Something's going to go wrong, something's not ready in time, there's not enough money. Knowing how to reconfigure a space will make you or break you in this business. It's not just walking into a room and saying "We'll paint it blue" or "We'll take the couch out." You have to think outside the box be able to see the potential that maybe other people can't see.
What inspired you to take up production design in the first place?
In college, I took a theater design course from John Iacovelli and he showed us photos for the sets he'd built for Honey I Shrunk the Kids. When I saw these pictures of him constructing giant blades of grass and oversized Legos, that was the aha moment where I went "Oh wait, that's a job? How the hell do you do that?"
With movie scripts in general and Swallow in particular, what gets you excited from a production design standpoint?
I don't read a script that starts "We're in space" or "We're in 17th century England" and go "Oooh, I'm in." When I read a script it's always about whether or not I find the characters interesting. I had never seen anyone like Hunter before and frankly, I was curious: who is the man who has written this story? So we met and I learned that Carlo's grandmother was a housewife with OCD in the forties and fifties who'd been institutionalized and treated pretty horribly. While he was researching [compulsive] hand-washing, Carlo saw a documentary along the way about pica [an eating disorder]. So we had a great conversation about all that, and obviously, as a woman, I was intrigued. On a design level, I got excited about the potential for playing with all these different layers in the scenes that matter the most.
Featured image: Haley Bennet as "Hunter" in Carlo Mirabella-Davis' Swallow. Courtesy of IFC Films. An IFC Films Release.