Stunt Coordinator Kathy Jarvis Drives the Action in Paramount's TV Series 68 Whiskey
A television series set on a military base during the height of the Afghan war is where you'll find one of the best stunt coordinators currently working on television—Kathy Jarvis. Creating the stunts for 68 Whiskey, the Paramount Network comedy/drama about a team of medics battling to save lives while keeping their sanity in the midst of constant carnage and danger, is giving her an opportunity to use the range of skills she's developed over her long career.
"It's just a brilliant show to be on," says Jarvis, who recently finished up the first season of 68 Whiskey. "I liked that there was action in every episode and that the action drove the story. Some of it was comedic, some was introducing characters. As a stunt coordinator, it gave me a wide breadth of things that I could actually do. I was excited about that."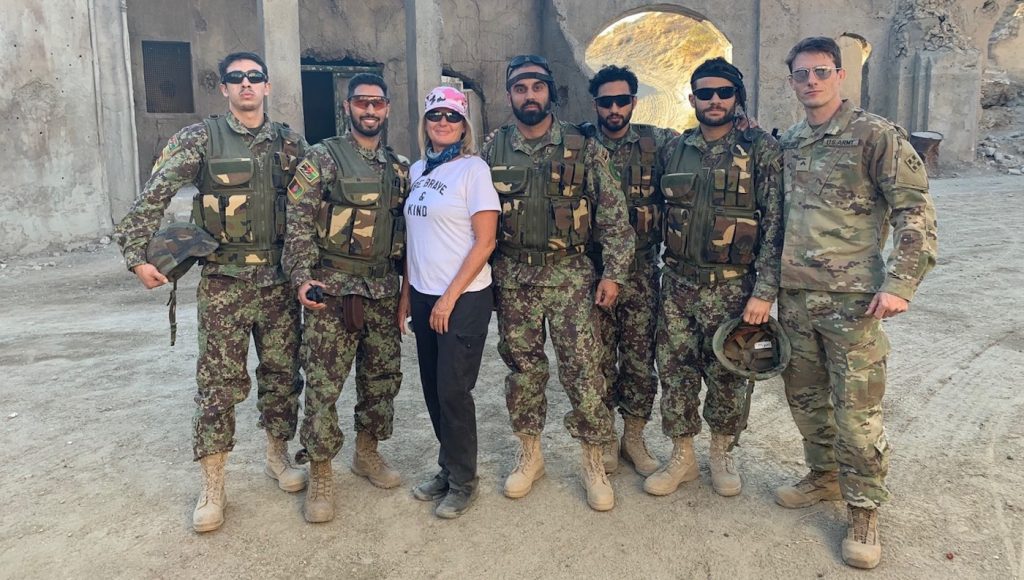 Reminiscent of the TV series M*A*S*H, 68 Whiskey blends humor and heartache to drive its message about the absurdity of war. But unlike its predecessor, the new show offers far more intense action. Though this is Jarvis' first series set in wartime, the producers were eager to have her sign on when they saw how well her expertise matched the needs of the script. Her extensive work with vehicles and helicopters immediately caught their eye. Jarvis earned her DGA card coordinating in-air segments.
"We have a Blackhawk that flies in almost every episode. It plays its own role in 68 Whiskey," explains Jarvis. "I have flown them. I've done air-to-air with stunt people hanging off of the helicopters. So that was a big draw for them."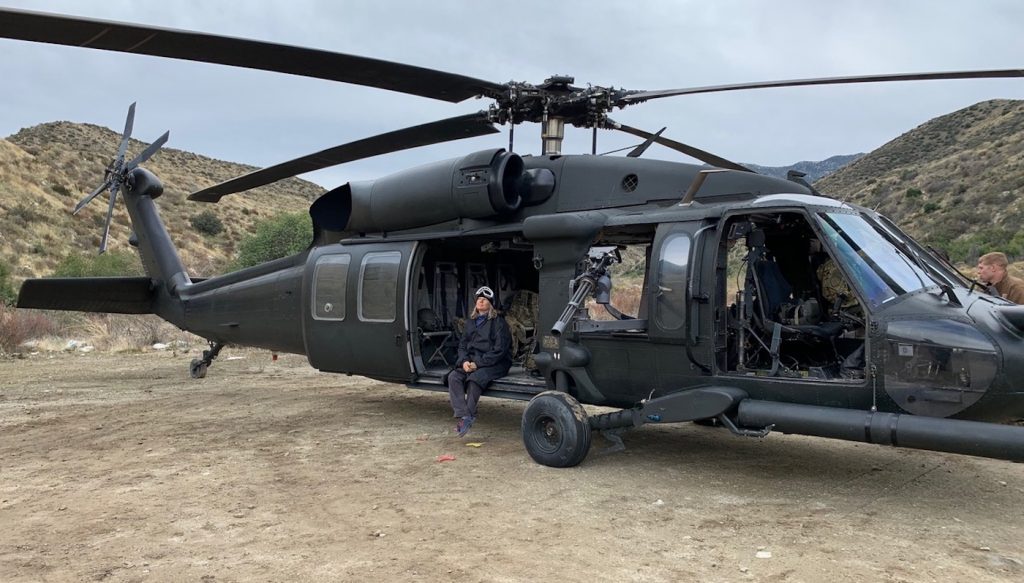 Jarvis' prowess came into play in episode two when the script called for a vehicle to hit a landmine and explode. To complicate matters, the vehicle was stolen by army medics Roback (Sam Keeley) and Davis (Jeremy Tardy) while high on hashish. Jarvis wanted to make sure the gag played to its maximum potential.
"What was funnier? How should the car land? Where are the people? How do you make it believable, knowing that when they land they would be messed up? We had a lot of discussions," continues Jarvis. "It landed on its wheels. But it would be funny because they are stoned out of their minds and thinking, 'Whoa, what just happened?' There was a lot that went into that between myself and special effects talking about the speed and where the cannon would be placed in the car to get the scene that we wanted."
One of Jarvis' top priorities was to design the stunts to drive character development and story. To do that, she wanted to incorporate the cast into the action as much as possible. The opportunity arose right out of the gate with a boxing match in episode one. It helped establish the flippant, reckless nature of medic Robuck as he faced off against Sasquatch (Derek Theler), his loutish, no-nonsense adversary working for SecCorp, the private contractor on the base. His nickname Sasquatch comes from his beasty, oversized physique.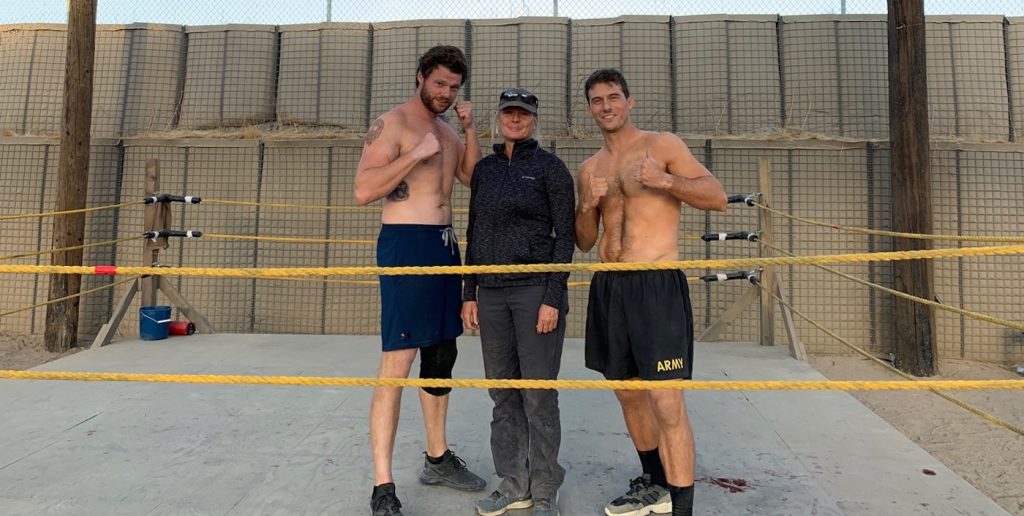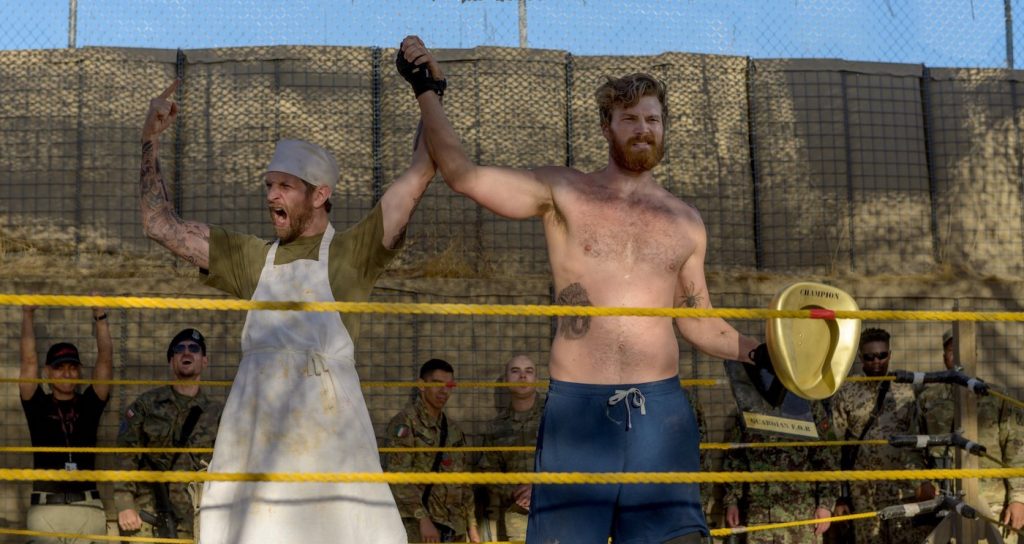 "This introduced their relationship, so we worked really hard on creating a fight that they both could do," says Jarvis. "So Sam, Derek, myself and the two fighting doubles sat down together. Sam came with a huge background in fighting. Derek had very little. We talked about showing how Sasquatch wins, what we had to do in order to make that believable, and the type of fighting. For example, kicks would sell better than hits when you have actors who aren't as experienced."
Jarvis was also thrilled to see that 68 Whiskey features three richly-drawn female characters — Alvarez (Cristina Rodlo), the third member of the core medic team; Durkin (Gage Golightly), the camp's acerbic administrative assistant; and Holloway (Beth Riesgraf), a war-weary doctor losing touch with her family back home. Most of Jarvis' previous assignments rarely involved more than one female lead.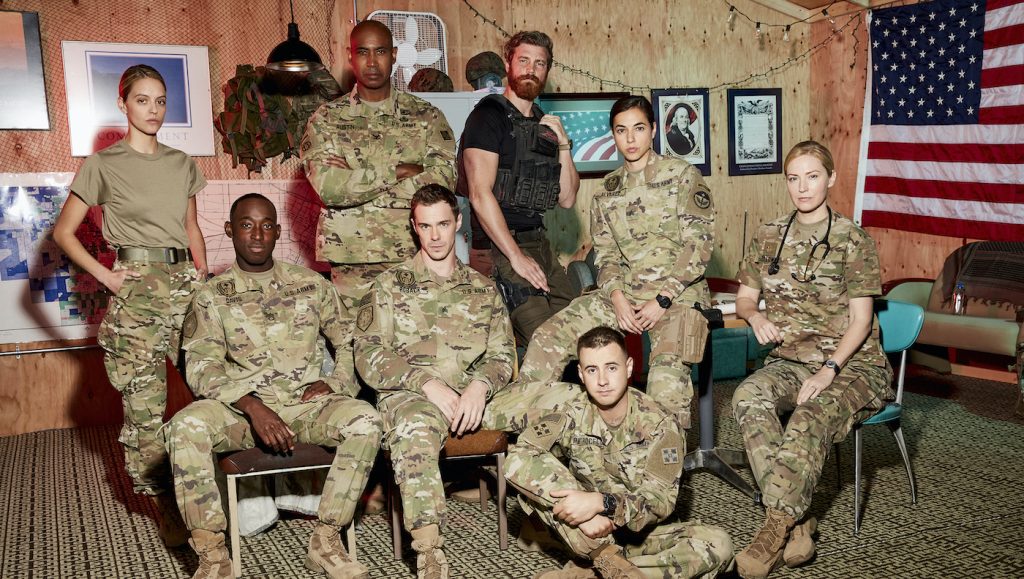 "They are strong female roles and I get to work with them all the time," continues Jarvis. "It is inspiring to have more than one female being very active in an action-packed story."
Jarvis cites Rodlo's knack for handling the necessary weapons and props and her quick study of all the safety precautions that go along with it. "We tried not to make it look like stunts, but every day, she was carrying packs, going up and down hills, drawing her weapons, and flying around in a Blackhawk," says Jarvis. "She took to it like a fish in water. We would go through it one time and she would just remember. I'd tell her if she didn't make it in acting, she could be a stuntwoman."
Jarvis also had fun with a storyline that saw Durkin, who has aspirations of being a social media star, planning to go to Hollywood and work as a stuntwoman after her tour of duty was up. "She was so excited about it," adds Jarvis. "She does a lot of dancing and some fight stuff at the gym, so she really had a great foundation to play that role."
But what thrills Jarvis most about being 68 Whiskey's stunt coordinator is the creative freedom the directors and writers have given her. She loves solving problems and offering input about ways to make the stunts and action better.
She remembers when she initially started and her struggles to build a career. (Jarvis' first gig was chasing a fake cat up a tree and into a window while doubling Melora Hardin in the family feature How I Saved the President.) She's doubled Hilary Swank, Meg Ryan, Amber Tamblyn and Anne Heche. Now, as a stunt coordinator, Jarvis goes out of her way to build a diverse team for 68 Whiskey. She's hired military veterans. She's increased the presence of women and minorities. And much to her delight, the production has been very responsive to her efforts.
"I do a lot of research. How many females? How many this or that? And then I present my ideas to the producers and everyone is wide open. 'Yeah, this is great. Let's go in that direction,'" says Jarvis. "It is such a breath of fresh air to be on a show where you can ask these questions and create these possibilities. It's the ability to have a voice and to have that voice be heard when you are reaching for that equity and diversity. As stunt coordinator, I get to be at the table because the producers want to hear everybody's opinion."
68 Whiskey airs on the Paramount Network on Wednesdays, 10/9C. To watch episodes, click here.
Featured image: Kathy Jarvis performing a stunt on the set of 68 Whiskey. Courtesy Paramount Network.