How Oscar-Nominated Songwriter Joshuah Brian Campbell Helped Harriet Find its Voice
One of the more inspirational moments of Harriet, the stirring 2019 feature about Harriet Tubman, the legendary 19th-century slave turned abolitionist, happens when Cynthia Erivo sings Stand Up, an uplifting anthem to human dignity and the struggle to be free.
Erivo has deservedly received an Oscar nomination for her performance as Harriet Tubman. But she also landed a second nomination for Best Original Song as the co-writer of Stand Up. She shares the honor with Joshuah Brian Campbell, a 25-year-old student currently enrolled as a Master of Divinity candidate at New York's Union Theological Seminary. Campbell's journey to becoming an Oscar-nominated songwriter may be one of the more unique stories among this year's nominees.
A native of South Carolina, it seems that music was always a part of Campbell's life.
"I'm a vocalist before all else. I grew up singing in a church," Campbell said during a recent phone interview. "That was my first found world and it is still my found world. The gospel music, the black choral tradition, I started there and I never stopped."
Creating songs came later. As an undergrad at Harvard, Campbell enrolled in a jazz harmony class. "That's when I started writing," he continues. "Before that, I just sang. That was the first time I was like, 'Oh I wrote a song.'"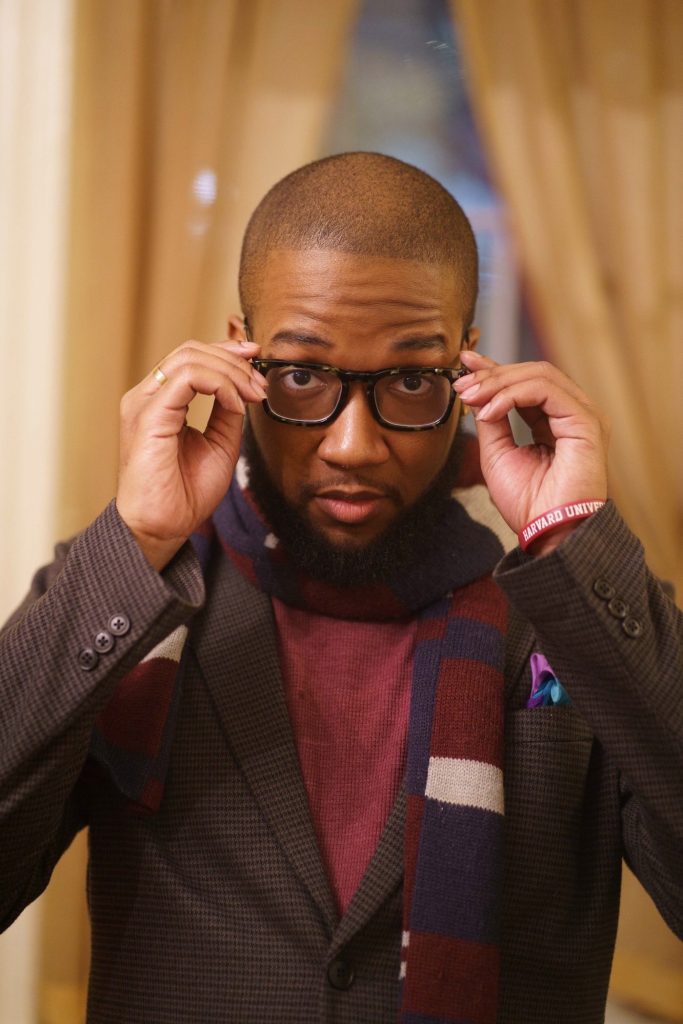 At about that same time, Campbell became involved in social issues, particularly the Black Lives Matter movement. In addition to his studies and his music, he attended marches and rallies, protesting the injustice that was happening throughout America.
During one of the events, Campbell realized that he could contribute through song. It led him to compose Sing Out/March On, an emotional a cappella spiritual that harkens back to his gospel roots. With lyrics such as "I'm going to sing out. I'm going to march on," it passionately pleads for action in the face of injustice and inequality.
With a group of friends, Campbell performed Sing Out/March On to an enthusiastic response at a concert series hosted by the Harvard student body. A friend urged him to record the song. He did and released it in 2017. All proceeds from its sale were donated to the Southern Poverty Law Center.
And then in 2018, Campbell's alma mater reached out to him. Harvard was presenting Congressman John Lewis with an honorary degree at its June commencement. The University wanted Campbell to perform Sing Out/March On at the ceremony.
"And, of course, I agreed," Campbell remembers.
Harvard released a video of the performance. To date, it has racked up over 69,000 views on the school's Facebook page and another 18,000 on Harvard's YouTube channel.
"That video went further than I ever imagined it would," Campbell adds. "I don't know if it is on the video, but Congressman Lewis shook my hand. He's just a gracious, kind man. He's such a thinking man. He speaks with a lot of care. I was raised to honor elders, so I jumped at that opportunity."
Campbell's appearance at Harvard was life-changing in more ways than one. Terence Blanchard, who had signed on as the composer to Harriet, caught the video. Sing Out/March On evoked exactly the feeling he wanted for an anthem to the legacy of Harriet Tubman. Blanchard put the wheels in motion to hire the young musician.
Campbell admits that when the call came from Natalie Hayden at Universal Music, it didn't fully sink in at first. Sure, he was excited. But he was also in the midst of finals and too focused on his classes to appreciate the enormity of being asked to write a song for a major motion picture.
"It didn't mean anything at the time," says Campbell "I remember thinking, 'Ok, so what am I going to do with this? What can I come up with? Because Lord knows, I don't have a song. I need a song.'"
But once Campbell learned he was collaborating with Erivo and met with the actress to discuss ideas, the strings of Stand Up started to weave together. Once again, Campbell's passion for social activism fueled his creative juices. In some ways, it was a song he was destined to write. "It really does come out of my wheelhouse – gospel, black American music – that sort of thing," he says. "So the inspiration was drawn from all those things."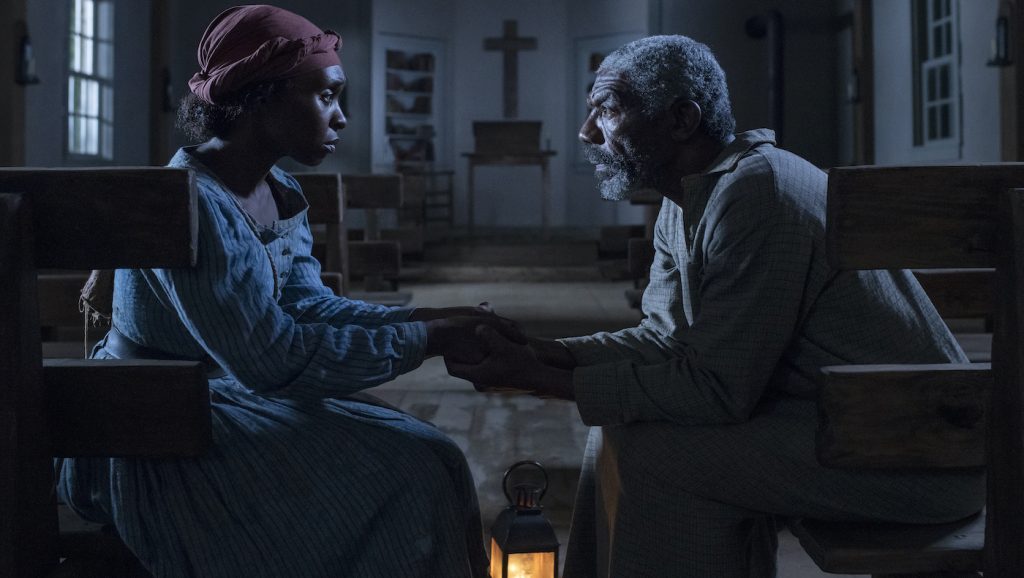 But what was most important to Campbell was honoring his subject matter. "I wanted to make something about Harriet Tubman," he says. "And I think that was why it was so key to work with Cynthia – the person who embodied Harriet. My inspiration was staring right at me."
Considering himself a vocalist first, Campbell was thrilled to collaborate with Erivo. "She is so in tune with her instrument," he continues. "It was really amazing at how keen and sharp she was."     
Campbell adds that what made the opportunity even more special was being able to bring in Gabe Fox-Peck, a friend from his undergraduate years, to co-produce. "And then we were able to put it together with Cynthia and her producer, Will Wells, who have an outstanding relationship," adds Campbell. "It was two teams coming together – making stuff happen that turned into making the final thing a success."
Campbell sees his life also coming together on two paths. He intends to continue pursuing his Master's and the spiritual side of his life. At the same time, he's finding ways to express his passion for music as an instrument for social enlightenment and change. "I didn't really envision that both would be possible," he says. "But now I know that both seem possible."
Campbell recently provided the music for the play Turning 15 on the Road to Freedom. Based on the autobiography of Lynda Blackmon Lowery, it tells the story of a young girl celebrating her 15th birthday while on the 1965 march from Selma to Montgomery. The production has played at theatres and schools around the country for the past year, from The Riverside Theatre, the New Jersey Performing Arts Center and the Ebony Repertory Theatre to the University of Arkansas Pulaski Tech and Columbia High School in Maplewood, NJ. "I love working with anything that incorporates gospel music and freedom and protest songs," says Campbell. "And it's all a cappella which is really neat."
Plans are to carve out some time this summer to work on more of his music projects and he's open to whatever else may come.
But right now, there's an Oscar ceremony to prepare for.
On an extended stay in Hollywood, Campbell was still in bed when he found out from his brother and sister-in-law that he was nominated. Awards season has been a whirlwind. (Stand Up also received a Golden Globe nomination, losing to Rocketman's (I'm Gonna) Love Me Again.) He credits his family for keeping him centered through it all. But he also admits he isn't quite sure he has a plan for February 9. He knows his plus-one will be his mom. And he hopes that as much of his family as possible will be in Los Angeles to celebrate. But beyond that, details are a little vague.
"Oscar plan? I wish I had one," Campbell says with a laugh. "I'm still sorting it all out. My mom just bought a gown yesterday, so I'm behind the ball. I'm working on it. I'm just looking forward to having fun and being there."
Featured image: Cynthia Erivo stars as Harriet Tubman in HARRIET, a Focus Features release. Credit: Glen Wilson / Focus Features