How Jay-Z Connected the Oscar Hopefuls of Uncut Gems
The song "Marcy Me," a poetically rhythmic Jay-Z track where the billionaire mogul reminisces about his time living in the Marcy Projects of Brooklyn raps, "Streets is my artery, the vein of my existence." It's an apt line to describe Howard Ranter (Adam Sandler), a fast-talking jewelry store owner in New York's Diamond District who has to hustle the streets to crawl out of a life crashing around him.
But it's more than lyrics that link Jay-Z to the movie Uncut Gems, set to release December 13. Directors Benny and Josh Safdie filmed the music video for "Marcy Me" with cinematographer Darius Khondji (Evita, Se7en), who collaborated with them on this project.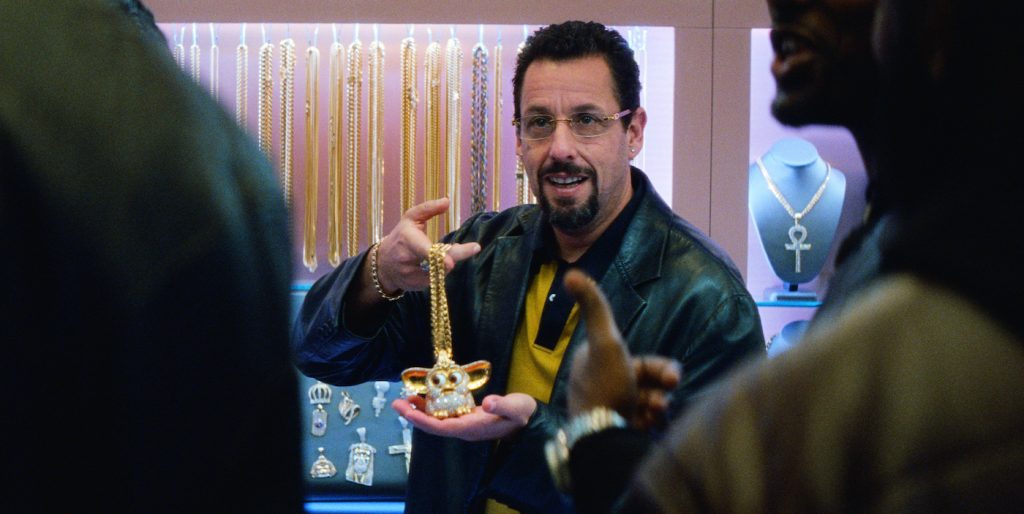 "I fell in love with those guys when I started working on the music video," says the cinematographer. "On this film they made me shoot in ways I've never done before and that's exciting for a cameraman."
The script—from the Safdie brothers and longtime collaborator Ronald Bernstein—follows Howard, a gambling addict chasing that one big score. He finds a new scam in black opals that he plans to put it up for auction to pay off looming debts. It doesn't go well. He's being threatened by his in-law (Eric Bogosian) to which he owes money, meanwhile his wife (Idina Menzel) and family are drifting apart, and he can't keep pace with his socialite girlfriend (Julia Fox). It's a story where anxiety and havoc meet.
The question for filmmakers was how to translate that feeling to screen. Postmodern architecture was one motivation behind the visual signature. American architect Michael Graves in particular. While in prep Khondji admits he found the style ugly but interesting for what they were doing. "Little by little it all made sense to me. They [Safdie brothers] were so unpretentious and had such a strong vision."
Mechanically, the cinematographer considered 16mm—which their usual DP Sean Prince Williams used on prior films—but instead leaned on a richer 35mm anamorphic format. Khondji says the look was something the directors fell in love with because of how it rendered faces, but they wanted to shoot on long lenses. "This was a new language, unlike anything I've done before. I've always shot anamorphic with close focus lenses and the camera physically near the actors."
Arricam LT bodies were paired with Panavision C Series lenses. Focal lengths of 180mm, 250mm, 300mm, and 360mm were common while shooting. "What I wanted to do was give them the freedom to shoot. To never stop," notes Khondji.
The epicenter of the crime thriller is 47th Street in Manhattan. Exteriors were shot in and around the Diamond District but Howard's jewelry store that has celebs and athletes popping in was built at Gold Coast Studios in Long Island.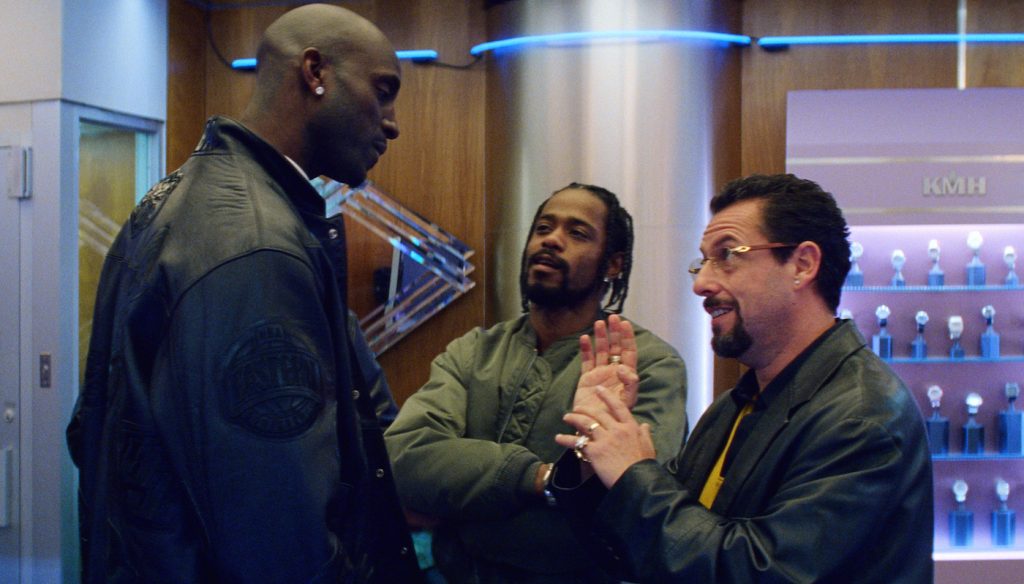 To detail the look Khondji paired a wheel of cyans, blues and greens with crushed ashy blacks, bronzes and gold hues. He approached camera movement and lighting by creating a shared language between John Cassavetes and Robert Altman movies—California Split being an influence. "I always made beautiful photography. Even when I treated grittiness, I stylized it. On this film, there was a transportation of the realness in everyday life. Of the people living in New York…the people on 47th Street…I got completely into it."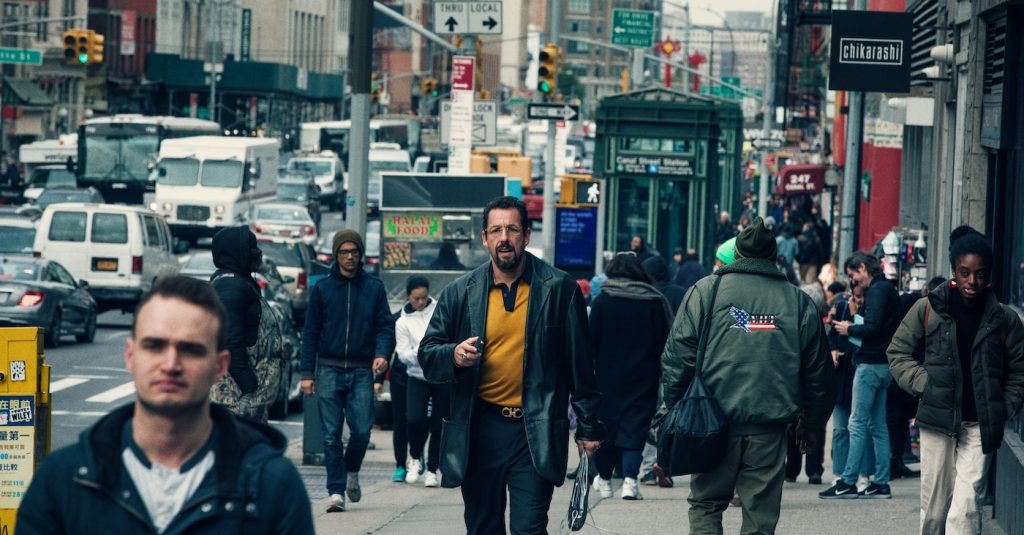 The cinematographer lit scenes to how they would naturally, look especially inside the jewelry store where bright, garish lighting is common. "Nothing was stylized. It was mainly front light, top light or available light. We wanted it to look and feel real," says Khondji. He also created lighting without boundaries so the actors (and the camera) could move freely. "We shot two cameras, and with the long lenses, the actors did not know when they'd be in the frame because sometimes it would be so far away. It had almost a documentary feel to it," he says.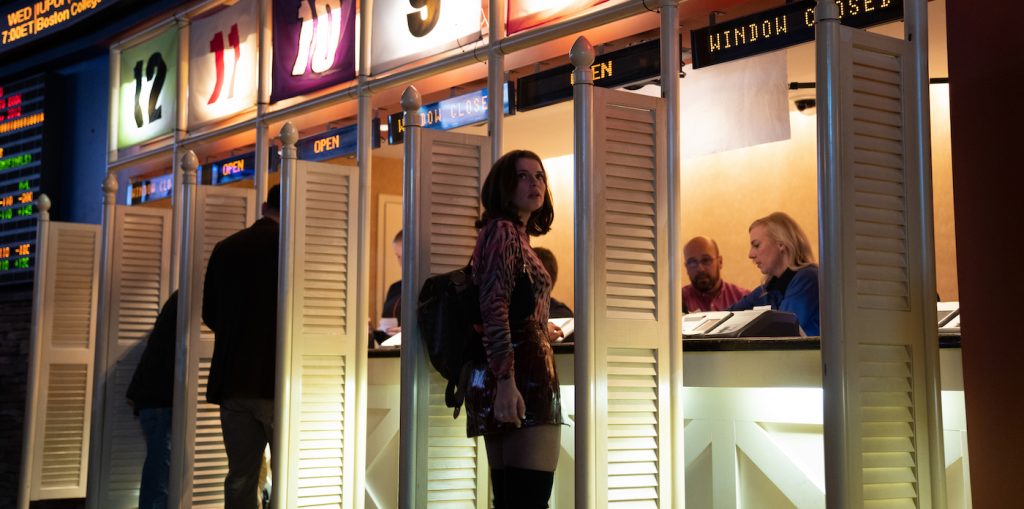 Compositionally the frame leaned on a more fluid approach. "I am very connected to music. Depending on the lighting, how an actor moves through a scene…I like to refer to the rhythm of it through music. It could be hip-hop, jazz, classical or operatic. How you light something or move the camera, to me, can be very musical."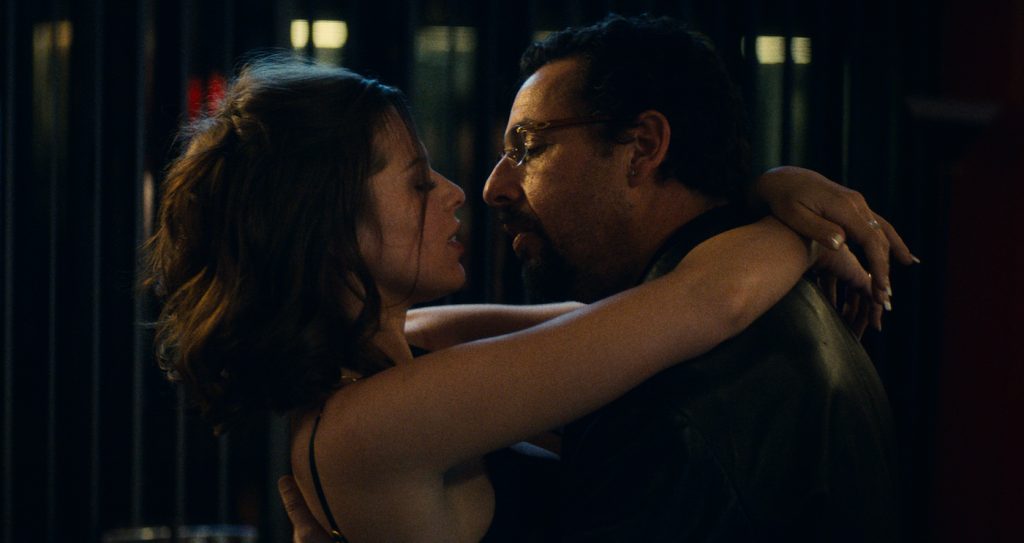 Scenes with Howard's wife were shot more elegantly. With his girlfriend, the camera moved in a romantic way while playing off the dark city lights. Inside the jewelry store the action was paced with sudden pans and tracking shots built for conflict. New York exteriors were shot so that the streets were left open and the background was a mix of paid extras and pedestrians. One of those scenes, in particular, is when Bogosian's character argues with Howard and pushes him into a fountain. The camera was far enough away regular New Yorkers didn't know a movie was being shot beside the posted signs saying you're entering a filming area.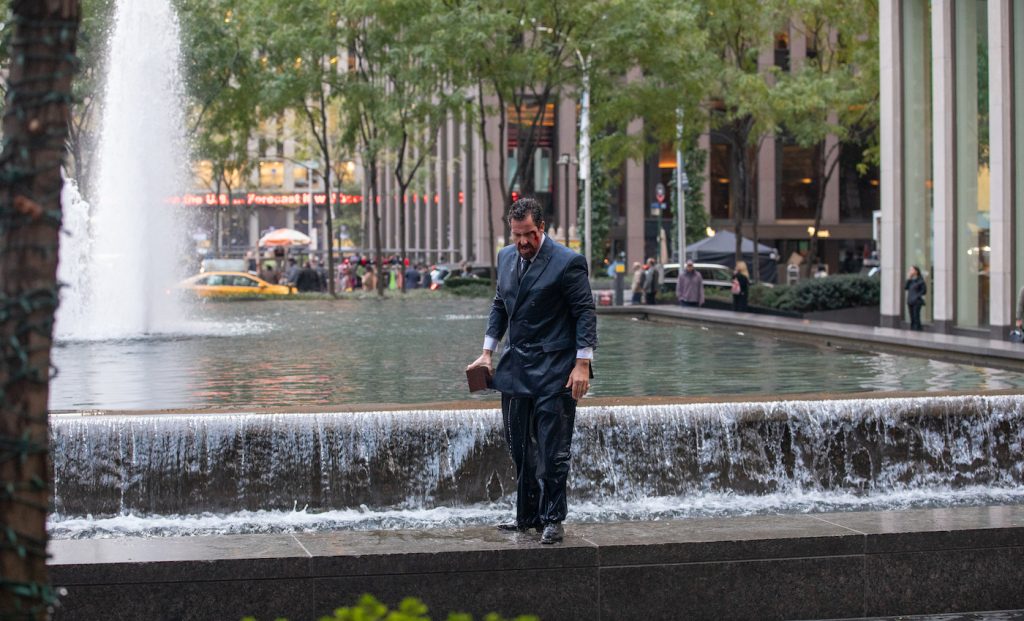 Asked about his experience, the cinematographer exudes, "If the Sadfies couldn't do something they'd find a way around it. It was very uplifting for my crew. When I watched the movie I realized it was something unique. It's very hard to say this because I photographed the film but it's almost like I didn't anymore. It's a free spirit."
Featured image: Adam Sandler. Courtesy of A24