Writer/Director Rian Johnson on Going From Star Wars to Knives Out
Director Rian Johnson wanted to do something "completely different" from Star Wars with his new movie, Knives Out (released Nov. 27).
"It's not a heavy movie, it's not like an incredibly dark movie or anything, it's kind of going for just giving you a blast of fun," he told The Credits at the Denver Film Festival screening. "So that was kind of refreshing honestly, to make and work on."
Knives Out is a "whodunit" murder mystery starring a host of well-known actors including Jamie Lee Curtis, Chris Evans, Daniel Craig, Don Johnson, Michael Shannon, and Toni Collette. Johnson, as always, also wrote the film.
"I suspect foul play," the detective Benoit Blanc (Craig) announces in the trailer. "I have eliminated no suspects."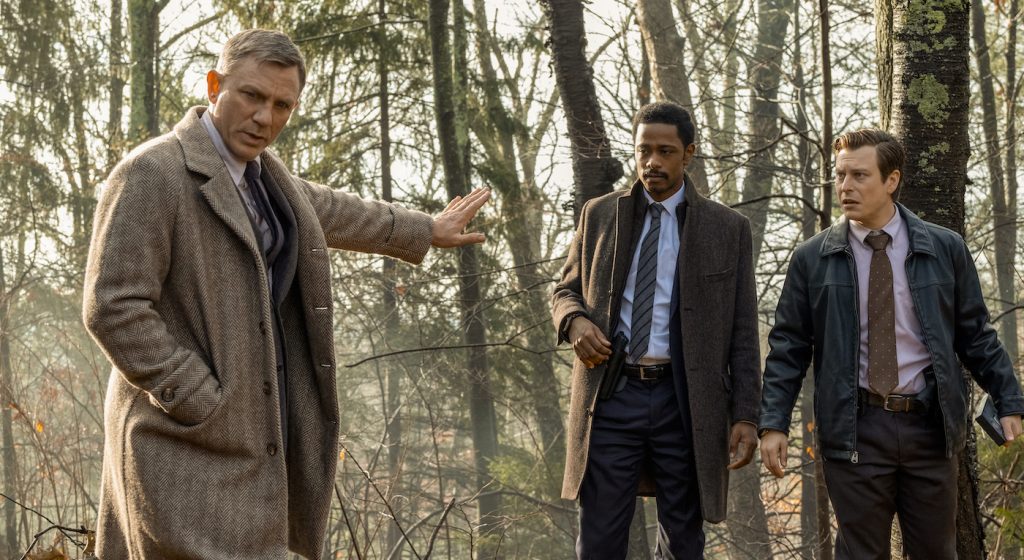 Johnson's previous work on 2017's Star Wars: The Last Jedi —and expected work on a future Star Wars trilogy— loomed over the screening. He had nothing but praise for that project, calling Star Wars "the dream" to work on. Johnson is expected to "create a brand-new Star Wars trilogy, the first of which he is also set to write and direct," according to Lucasfilm in a 2017 announcement that also promised the new trilogy would "introduce new characters from a corner of the galaxy that Star Wars lore has never before explored."
And as far as Johnson knows, the untitled trilogy is still happening, despite a recent interview that raised doubts.
"I'd be thrilled if it happens, and I'm working on my own stuff too," he told the outlet BANG Showbiz in October, with his use of the word "if" raising red flags among fans as there has been little news about the trilogy since Lucasfilm announced it ahead of the release of The Last Jedi.
"Wait for an update from Lucasfilm," Johnson told The Credits this week. "I'm still working with Lucasfilm on it and they're still figuring out their stuff. When they figure it out, they'll announce it."
Johnson, who lived in Denver during elementary school, brought family members to the screening of his new film at this year's Denver Film Festival, where he has previously brought multiple earlier films including 2005's Brick and 2008's The Brothers Bloom. He also accepted the festival's John Cassavetes Award for making significant contributions to the world of filmmaking since Brick, his first feature film.
In some ways, Knives Out is a return to the type of films Johnson first became known for. Plot-driven genre movies like Brick and 2012's Looper. He wrote the screenplays for both of those earlier films, as well as on The Last Jedi.
Johnson said he designed Knives Out to be "fun" for both the stars and audience—and added that he hoped the entire film is engaging, not just the mystery at the heart of the plot.
"A whodunit isn't much fun if you're just waiting to see who it is in the end," he said.
"Even though I've done a film noir before, this is very distinct. It's a very specific genre with its own rules," he said. The genre's structure is reflected in a few key ways: the movie takes place in a contained space, has an unconventional detective and eccentric suspects.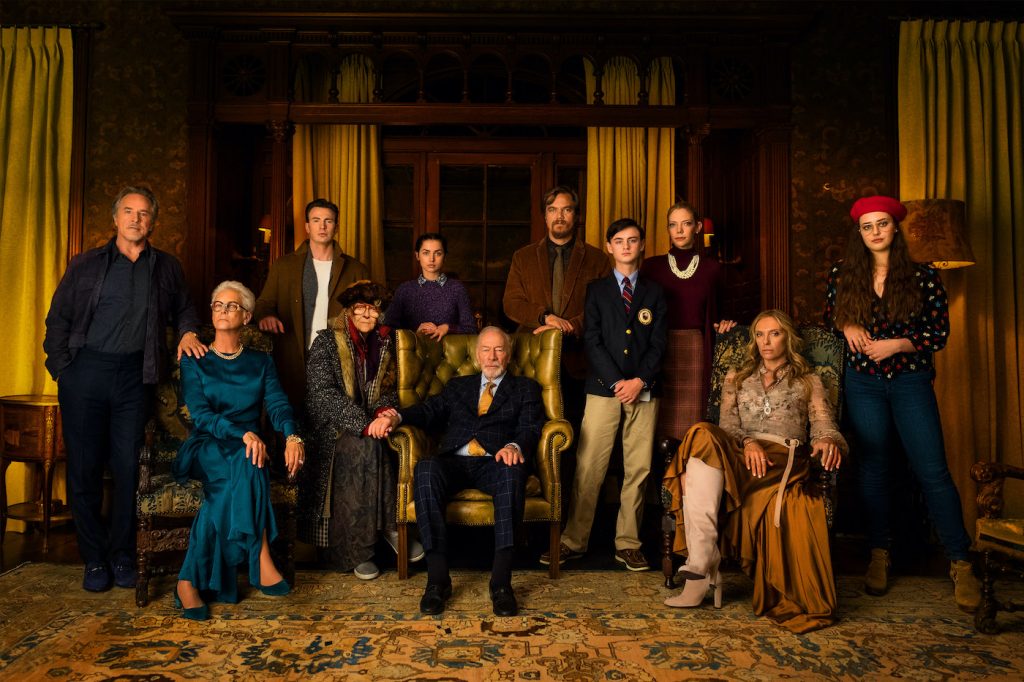 Johnson said he has "always wanted to make a whodunit" because he grew up reading the mystery writer Agatha Christie, who is closely associated with many of those conventions. Knives Out takes place in the present day but takes an old-fashioned approach to the material.
He described the mystery genre as "comfort food" and emphasized that he wants his new movie to appeal to a broad audience. With a Thanksgiving release, it may pull in the whole family.
"It was kind of designed so you could take your family to it and have a great time," he said. "It's supposed to get a lot of laughs and just be a good time in the theater."
Johnson cited two other film recommendations as influential for this one: 1972's Sleuth, with Michael Caine and Lawrence Olivier, and 1973's "funky whodunit" Last of Sheila, which he noted was written by Stephen Sondheim and Anthony Perkins.
"The production design of the house we kind of stole from Sleuth," he said of Knives Out, which takes place almost entirely inside the mansion of crime author Harlan Thrombey (Christopher Plummer) after his death. "It's also a movie about a mystery writer and a mansion [filled] with all his obsessions. That's pretty wonderful."
He noted that he wouldn't be opposed to revisiting the mystery genre in the future—and suggested he'd love to work again with Craig, who plays the quirky detective in Knives Out.
Johnson, who has proved to be nimble with genres ranging from noir (Brick) to sci-fi (The Last Jedi), said there's one more genre he's eyed for a future film—one that might seem unexpected for the director of a major franchise movie.
"I keep talking with my composer about doing a musical," he said. "It's such a broad genre, so there are so many things you could do with that."
We're betting Johnson could find a way to make the musical genre all his own.
Featured image: Chris Evans (left), Ana de Armas (center) and director Rian Johnson on the set of Knives Out. Photo credits: Claire Folger. Courtesy Lionsgate