How Last Christmas Production Designer Gary Freeman Got the Rom-Com Look Right
It's fitting that the season's first big holiday rom-com, a love letter to a George Michael Christmas song, is as much a testament to London's enduring charms as it is to holiday-inspired selflessness, love, and cheer. Written by Emma Thompson and directed by Paul Feig, Last Christmas follows shambolic party girl Kate (Emilia Clarke) as she besmirches various charming London corners in permanently smudged eye makeup, dragging around her suitcase (having prevailed too much on exhausted friends, she's semi-homeless) while mostly dressed as an elf (she's a salesgirl at a year-round Christmas store).
At the modest home of her Yugoslavian parents, London's glossy high-rises looming yet alien, Kate grapples with her mom (Emma Thompson with a Balkan accent) and, while still working through her issues and an oft-alluded to former illness, outs her more responsible, settled older sister Marta, (Lydia Leonard). Her guide through all the Sturm und Drang is Tom (Henry Golding), a cute if mysterious suitor who comes and goes by bicycle and doesn't have a cell phone in 2017. With Brexit as a backdrop, Kate warms up to "weird" Tom, who wins her over in twinkling passageways, a vintage ice rink, and a very un-English wild urban secret garden.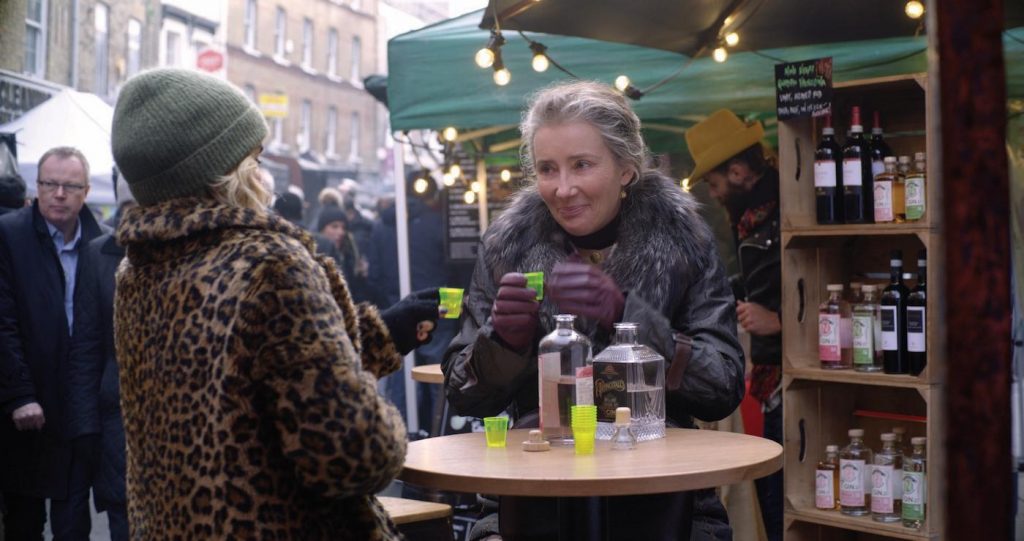 In the long tradition of English rom-coms set during the festive season, Last Christmas shoots extensively on location (builds at nearby West London Studios filled in where holiday season madness made locations impossible), and the city's acolytes will recognize many of the film's sets.
"I basically didn't drive a car for the entire production, which was very nice. It was all public transport," Gary Freeman, the production designer, told us. And with the production's offices also housed in central London, many locations were even within walking distance, like the church soup kitchen where Tom leads Kate to believe he volunteers and encourages her to turn her life around. "Sometimes on your lunchtime walk, you come across the best things," Freeman said, of the Marylebone church's stately exterior. The production designer, himself from a family of Londoners, also sat down with us to chat about discovering new locations in a familiar city, finding a suitable working-class backdrop in a sea of gentrification, and getting the amplified tone of a holiday rom-com just right.
How did you achieve the classic rom-com look with scenery that's heightened, but not over the top?
It was part of my brief and part necessity. First, Paul wanted something that was slightly fairy tale in a way, an imaginative version of London. It was an aesthetic about fairy lights, beauty, and romance. But also, a lot of central London locations we were in were notoriously difficult to control. That informed the look in terms of practicality and aesthetics, and it just had that magic and beauty that Paul wanted. And obviously, our story had a slightly fantasy thread through it, so it ties in. Then we needed to contrast working-class London with less austere locations. That became the vision for the movie.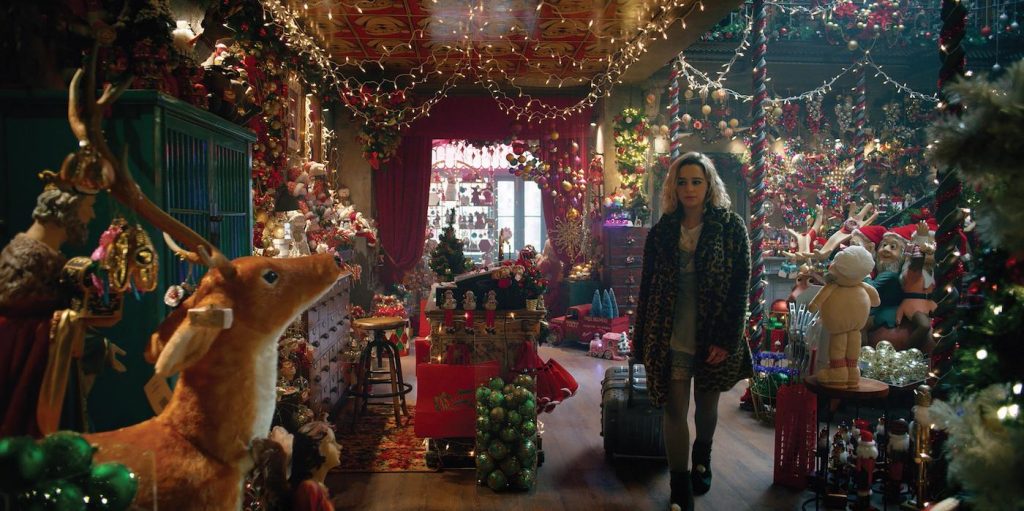 In terms of that contrast, how did you find Kate's family home?
Kate's house we found in the Isle of Dogs, which was a sort of hard docklands area, pre-genteel London, in southeast London. It's kind of the last vestige of working-class London in that area. What I loved so much about it was the contrast of her little housing estate with bright lights, big city London. We thought it worked very well as a location for decent, hard-working class people, not bad people, just honest, and it tied in quite well with the character. Obviously areas like that are very hard to find now in London. The working class is being pushed further and further outside into the suburbs and this was one of the last areas you could find, really.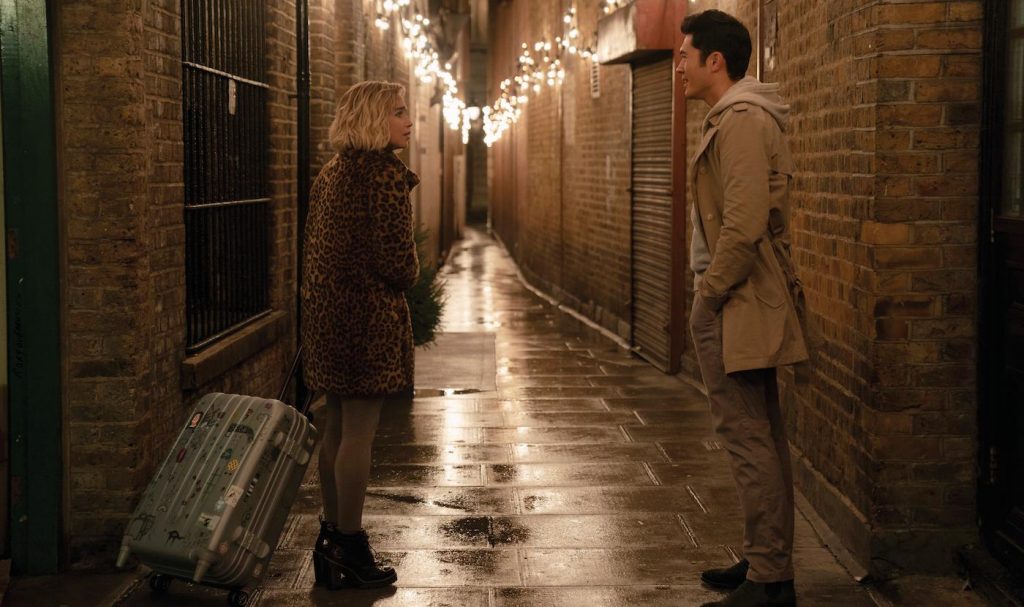 Jumping to the first couple magical locations Tom leads Kate—where can one visit a fairy-lit alley and a small but unkempt, verdant park?
The alleyway is just off Covent Garden and Soho. It's quite a famous sort of alleyway, and there's quite a lot of them, but we chose it because it goes with the scene, it was controllable, we could add some magic to it with the lighting. You've got to treat them a lot, those sequences because there's a fantasy element to it. And then the garden, this is the back end of Soho. It's a little garden retreat, a community garden, basically, run by a couple of very nice people. Obviously that part of London is incredibly grand and tight and it's just a little oasis of green in quite a stroppy part of London. It's called the Phoenix Gardens, just by the Phoenix Theater in West End. It's a slightly dodgy area, unfortunately—it's overrun a bit with drunks and things, so there's this bit of community fight to claim back a bit of central London. I'd never even heard of it, which is amazing to live in a city your whole life and never know it was there. I think Emma knew it, which was the premise, she'd sat and had lunch there when she was working in the theaters. She was the one who called it to our attention. What we liked about it was that it was a bit wild, a bit rough, and felt like a bit of the countryside in the middle of the West End.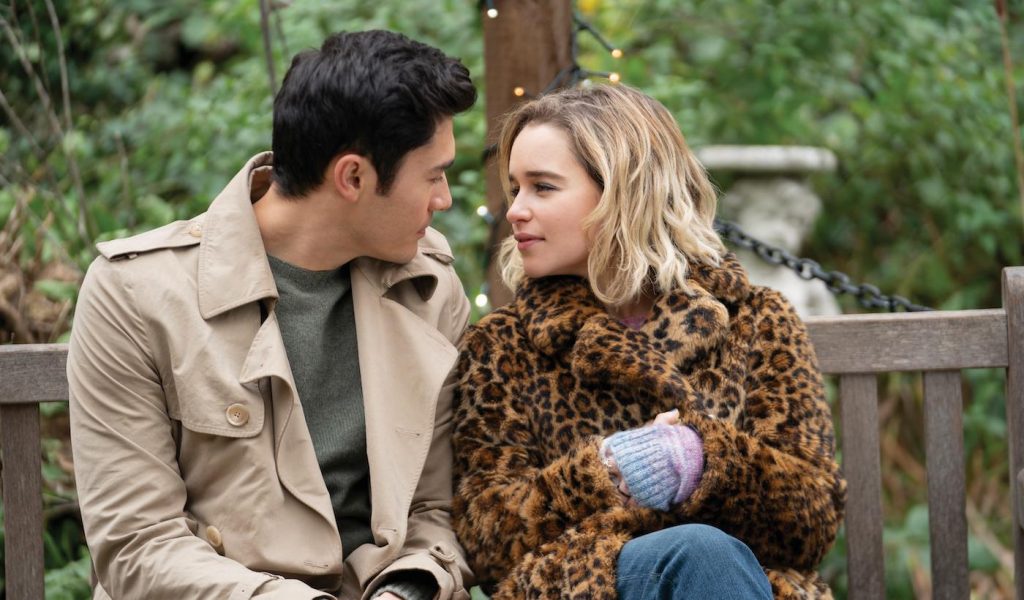 Were you able to put together the Christmas store on location, or did you need to do a build?
It's a combination of the two. They wanted to set it in Covent Garden because it's such an iconic location. Which is both a blessing and a pain at the same time, really, because obviously that part of London, particularly around Christmas—as we wanted to capture the Christmas beauty of central London—is notoriously difficult to control. I wandered around there and suddenly realized there's an alleyway between some of the shops and the market and felt we could cheat the front of the shop into that. In a place like Covent Garden, you're not going to buy out a shop in the run-up to Christmas. We found this alleyway that worked, and then I just designed the shop around it. We got the true Covent Garden and the shops and the magic of Covent Garden of Christmas, and once we were inside the shop, we built it on a stage.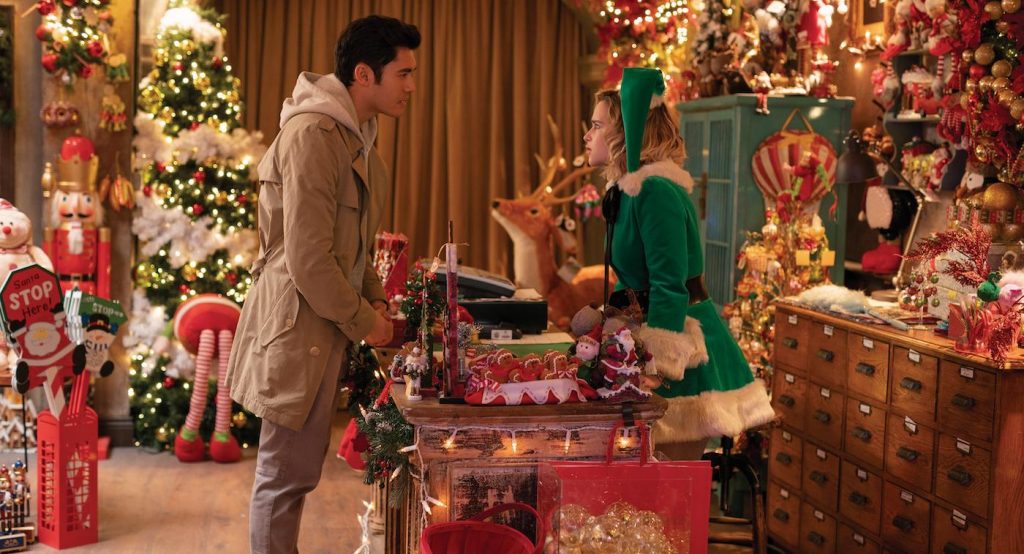 One pitfall of shooting in an iconic city is all the detractors who complain it wouldn't be possible, in reality, to walk from Point A to Point B. What's your take?
It's all best-laid intentions. If you were doing a sort of gritty reality drama set in a certain part of London and that's contextually part of the story, then you always try to be correct. But I think because this had an element of picture-postcard London and it had that vague vein of fantasy running through it, that we felt it was really more about making something beautiful for the scene and the tone of the scene. We used quite an old ice rink, Alexander Palace, up in the north of London which is clearly not in central London, so the purists and Londoners and anybody who's ever been there will say there's clearly no way you could ever walk from Soho to there because it's about ten miles. But it was all about a great period ice rink, and they just aren't in central London. It was just part of the process. And it has the scale and the age and it suited the scene.
Featured image: (from left) Kate (Emilia Clarke) and Tom (Henry Golding) in "Last Christmas," directed by Paul Feig. Photo Credit: Universal Pictures