Annette Bening, Adam Driver, & Writer/Director Scott Z. Burns on Digging Into The Report
For Annette Bening, playing California Senator Dianne Feinstein in The Report is personal.
"I had moved to San Francisco [to attend San Francisco State University] in 1978, the year that Mayor George Moscone and Supervisor Harvey Milk were assassinated and she [as head of the board of supervisors] then became mayor automatically," says Annette Bening. "So I've been familiar with her for a long time. I wanted to do the role well enough so that you accept that it's her but no more. I watched and listened [to footage]; there is lots to see and I would trust [writer and director Scott Z. Burns] to let me know, 'is this right direction?' But the fact that she is a measured woman is part of the story and who she authentically is. But events and facts are what the movie is about and what is important rather than a single individual."
The Report is a political thriller that traces the United States Senate Select Committee on Intelligence, chaired by Feinstein, which investigated the CIA's use of torture on suspected terrorists after the 9/11 attacks. The CIA knew that brutal methods such as waterboarding, humiliation and sleep deprivation approved by the Bush administration under the direction of Vice President Dick Cheney were ineffective.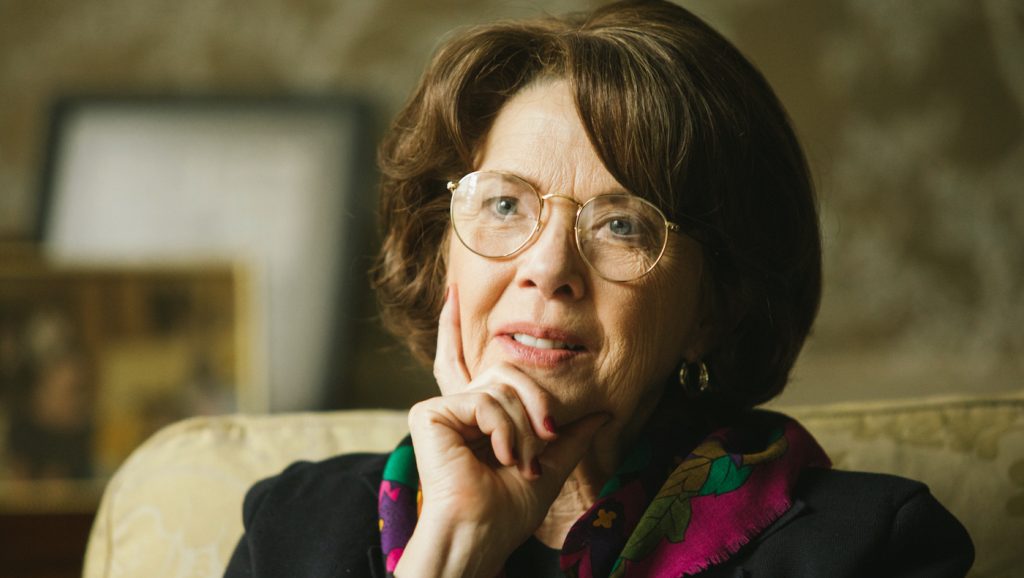 Adam Driver stars alongside Bening as Daniel Jones, a member of Feinstein's staff who in 2009 is charged with heading an investigative team to report on the CIA's covert actions. Jones doggedly waded through some six million pages of classified files over nearly six years, eventually writing a report that ran to nearly 7,000 pages. Feinstein came under intense pressure to shelve the report but released a 525-page executive summary that was strongly resisted by Republicans and CIA officials, and delayed by the Obama administration. In 2015, Feinstein, a Democrat, and Senator John McCain of Arizona, a Republican and a former prisoner of war who was tortured in North Vietnam, co-sponsored legislation that reaffirmed that the torture of detainees in U.S. custody is illegal.
"I feel strongly that [The Report] helps to remember a group of people who got it out," Bening says. "Dan was the primary writer and [the film depicts] the force of character of one person who decides not to be buried by zillions of pages that the CIA dumped which was part of the strategy. Dan's character and others made the difference and right now we feel we need individuals who are willing to step up and say sorry, this is not acceptable."
Driver, having a busy season with the back to back releases of The Report and the upcoming Marriage Story, says he was drawn to playing the real-life Jones because Jones was simply a loyal government employee doing his job.
"The thing I liked about Dan was the decorum that goes along with being a Senate staffer. You can't just go get information that goes along with your personal opinions; you must follow a chain of command and present it as an investigator, as bipartisan, not just flinging accusations," he says "In the script and in Dan, I found a sense of duty over personal opinion; an admirable quality."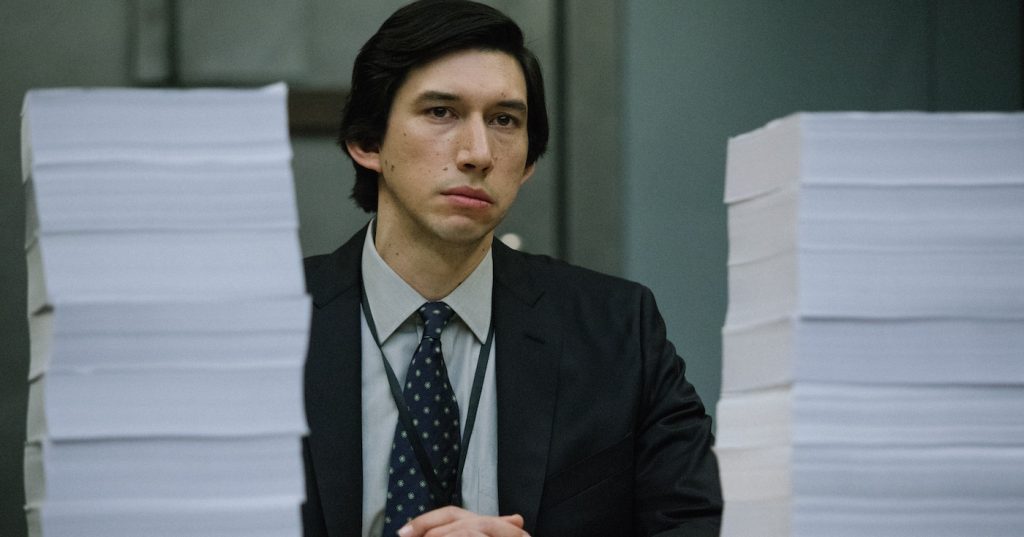 Even though he could not read Jones's original document which remains classified, Driver understood enough about his character and his situation to convey his motivation and conflict.
"I didn't need to know everything he knows; the 525-page version was enough. I played with the nature of obsession, of finding a moral compass. That's what I was thinking about because those are playable actions in a scene," Driver says.
The Report is Burns's first feature as a director though he's written many scripts, most notably Contagion (2011), Side Effects (2013) and, most recently, The Laundromat all for director Seven Soderbergh.
"I loved my partnership with Soderbergh but I wanted to direct for a long time," says Burns. "I don't pick [subjects]; things pick me. I could not get away from this story. What Dan Jones did is more important than any movie I'll write. I connected with Dan's perseverance and hard work. I followed his lead; I was inspired by what he did."
Once Burns decided to direct The Report himself, he says, "an $18-million budget became an $8-million budget and a 50-day shoot was cut to 26 days. Even with, selfishly, the most amazing ensemble, getting Hollywood to get behind the movie was impossible."
Burns says he had "no consultation with Dianne Feinstein whatsoever" and is certain she has not seen The Report.
"I know her position is [that] she's not interested in movies. I hope at some point she'll see it. There's a line I wrote [where a character says], 'It's not her job to enforce the law with lights and cameras.' For her, it was about the rule of law. I have respect for her for that."
The Report will be released theatrically on November 15 and will stream on Amazon on November 29.
For more on The Report, check out our interview with production designer Ethan Tobman.
Featured image: Annette Bening in The Report. Photo: Atsushi Nishijima/Amazon Studios