The Big Star Wars Questions the D23 Expo Could Answer
The Walt Disney Company is hosting their biannual D23 Expo this upcoming weekend in Anaheim. Like Comic-Con in San Diego, the D23 Expo is the place for big reveals, only these are projects solely from Disney, Pixar and Marvel. Those three studios produce more than enough, of course, to fuel a weekend full of happy surprises. We got a ton of Marvel news at Comic-Con this past July, and while there's likely to be fresh information coming from D23 from Marvel and Pixar, we're guessing (and hoping) that the expo will deliver that good Star Wars stuff. So here are some big questions we might finally get answered this weekend.
A New Star Wars: The Rise of Skywalker Trailer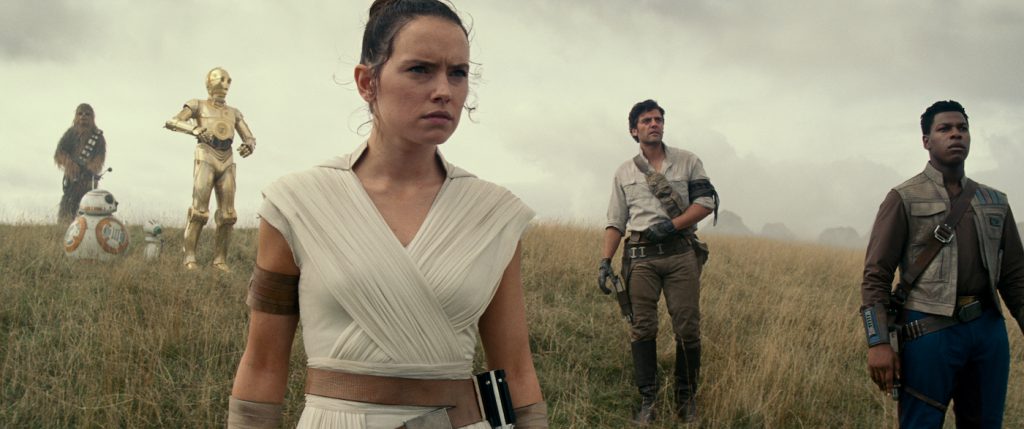 So far, we've seen one Rise of Skywalker trailer, which gave us Rey (Daisy Ridley)'s epic backflip over Kylo-Ren's customized TIE Fighter, the return of Emperor Palpatine, and visual confirmation that are our surviving heroes will be sharing more screen time together than they did in The Last Jedi. Yet we don't really know much about the plot—which is a good thing—but we've got our fingers crossed we'll get a fresh trailer or teaser to give us a bit more to go on.
Yet if past D23 Expos are any guide, we might be hoping in vain. In past Expos, new posters or images have been revealed, but considering there's still a bit of runway left before Rise of Skywalker's December 20 premiere, we might have to be satisfied with a behind-the-scenes reel or some art rather than a new trailer or teaser.
A Trailer for The Mandalorian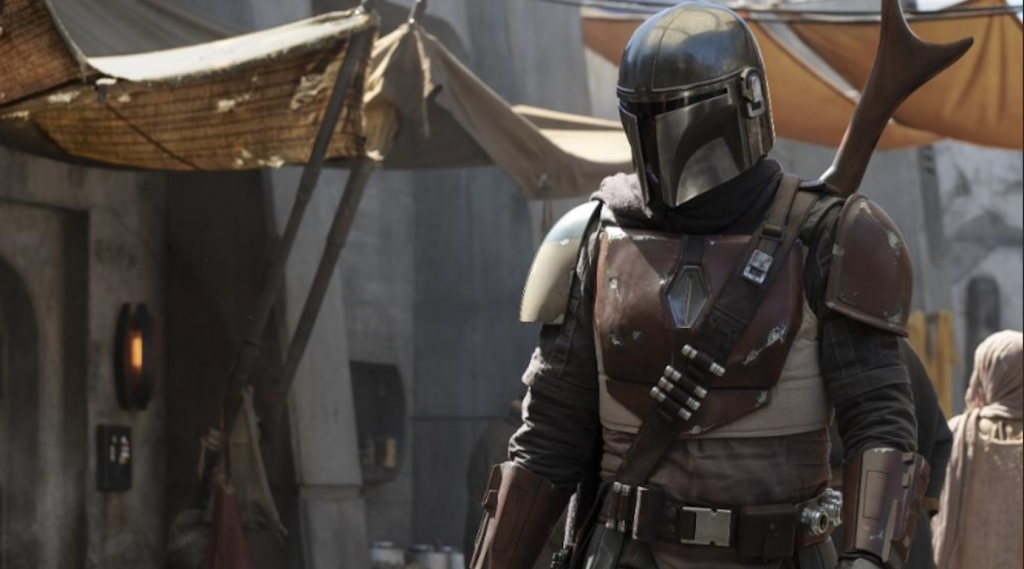 This one is all but guaranteed (unless Disney goes back on their word, which they won't). The Mandalorian trailer will be revealed at the Expo, giving us our first glimpse at the first-ever live-action Star Wars series. The only people outside the studio who have seen any Mandalorian footage were the ones on hand at the Star Wars Celebration in Chicago this year. Now the rest of us will get a look at Jon Favreau's series, which stars Pedro Pascal in the title role, a "lone gunfighter in the outer reaches of the galaxy, far from the authority of the New Republic."
Details About the Upcoming Trilogies From Rian Johnson and David Benioff/D.B. Weiss
While somewhat unlikely, it would be manna from heaven for many Star Wars fans to get some details, any details about either one of the two trilogies that are in the works. One is from The Last Jedi writer/director Rian Johnson, the other is from Game of Thrones creators David Benioff and D.B. Weiss. Once Rise of Skywalker bows this December, we'll have two years without any Star Wars releases. That's quite a bit of time in today's mega-franchise world, so perhaps Disney will give us just a taste of what we can expect with these two, huge projects. A time period, a location (or three), or perhaps even a reveal about casting. We know the next Star Wars film will be in 2022 (we don't know from who, however), and while that's a lot of time, you still have to figure Disney has plenty of details they're keeping under wraps. Maybe they'll throw us a bone.
Confirming Ewan McGregor is Back as Obi-Wan in New Series
According to Deadline, Ewan McGregor is coming back as Obi-Wan Kenobi in a new Disney+ series. It would be nice if Disney could confirm that this weekend. This seems more than likely, and, we might also get a lot more information about the Obi-Wan series, including director, co-stars, and plot. Here's to hoping.
We'll let you know more when we do.
Featured image: Rey (Daisy Ridley) in STAR WARS: EPISODE IX. Courtesy Lucasfilm/Walt Disney Studios