Quentin Tarantino & Leonardo DiCaprio Reveal his Once Upon a Time in…Hollywood Character is Bi-Polar
Now that Quentin Tarantino's ninth film Once Upon a Time in…Hollywood has bowed, we've had a chance to speak to Tarantino's longtime cinematographer Robert Richardson and do our level best to break down that wild ending. The film follows a few days in the life of several people—Leonardo DiCaprio's fading western TV and film star Rick Dalton, his good buddy and stunt double Cliff Booth (Brad Pitt), and, most ominously, rising star and future murder victim of the Manson Family, Sharon Tate (Margot Robbie). The lives of these three characters and the many people who surround them in 1969 Hollywood intersect in a way only Tarantino could devise.
Now in a new video interview from Vanity Fair, Tarantino and DiCaprio sit down to dissect DiCaprio's character, and in the process reveal that Rick Dalton is bipolar. Of course, because the film is set in 1969, bipolar disorder was not something that was being diagnosed at the time. Therefore Dalton's mood swings in the film, most memorably evident in a self-lacerating spell in his trailer after a particularly disastrous day on set, go undiagnosed. In the absence of any medical understanding of his condition, Dalton self-medicates with alcohol.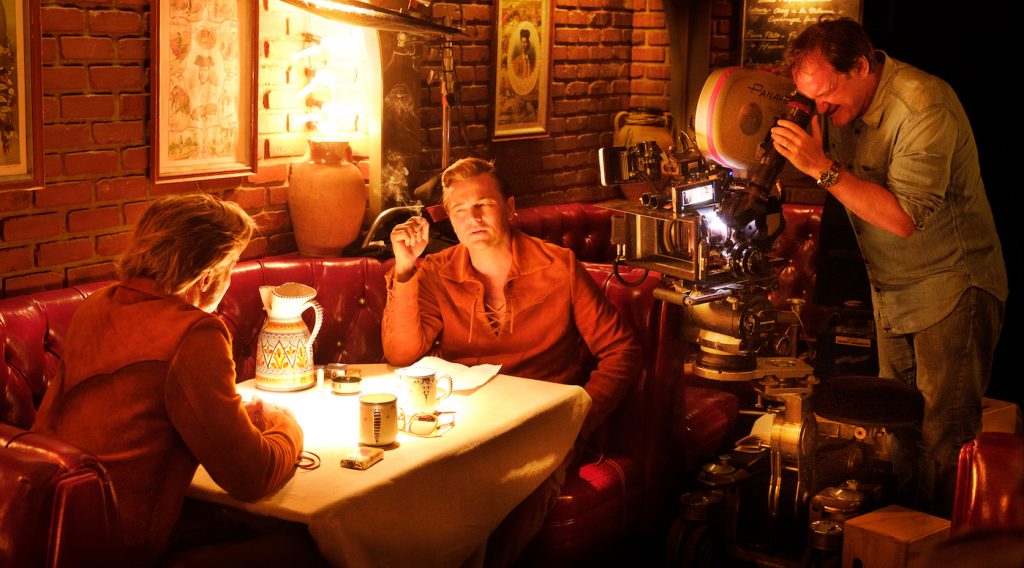 Tarantino says that in discussions with DiCaprio about who Rick Dalton was, he remembered an actor he loved when he was growing up—Pete Duel. Duel was in a show Tarantino watched as a kid called Alias Smith and Jones. Then, during the second season, Duel tragically took his own life. Tarantino did some digging and found out that Duel might have been undiagnosed bipolar. This, he and DiCaprio decided, was something they could use for DiCaprio's character:
"Now, we already had Rick a drinker," Tarantino says, "but the whole thing about undiagnosed bipolar and not knowing how that works, and the weird pendulum swings of emotion you would have, especially if you don't have a medical understanding of why you feel that way, that became a really interesting thing that we thought Rick could deal through. And that gave Leo a good, solid ground in which to work and build a character and to have a subtext going on inside of scenes that don't have to revolve around the story of the scene."
"Or doesn't need to be told overtly to an audience," DiCaprio adds. "We can just show a day in the life of Rick Dalton about the mood swings."
The video interview is rich in detail. There's a lot more here than just this one reveal about Dalton's undiagnosed bipolar disorder, so if you're a fan of the film or just a fan of Tarantino and DiCaprio's work, you'll want to check this out.