Emma Nelson on Nabbing her First Film Role Opposite Cate Blanchett in Where'd You Go, Bernadette?
It takes a special kind of confidence and poise to star opposite Cate Blanchett in your very first film. But that's what teenager Emma Nelson does in the comedy Where'd You Go, Bernadette? Nelson goes toe to toe with the two- time Oscar winner in the plum role of Bernadette's feisty 15-year-old daughter, Bee.
"It was intimidating for sure," says Nelson over the phone during a recent press junket for the film which opens August 16. "I had to keep my composure. I felt the pressure but I was entrusted to play my character and that's what I did. Cate is totally down to earth; she is very funny and wonderful to be around, not just as an actor."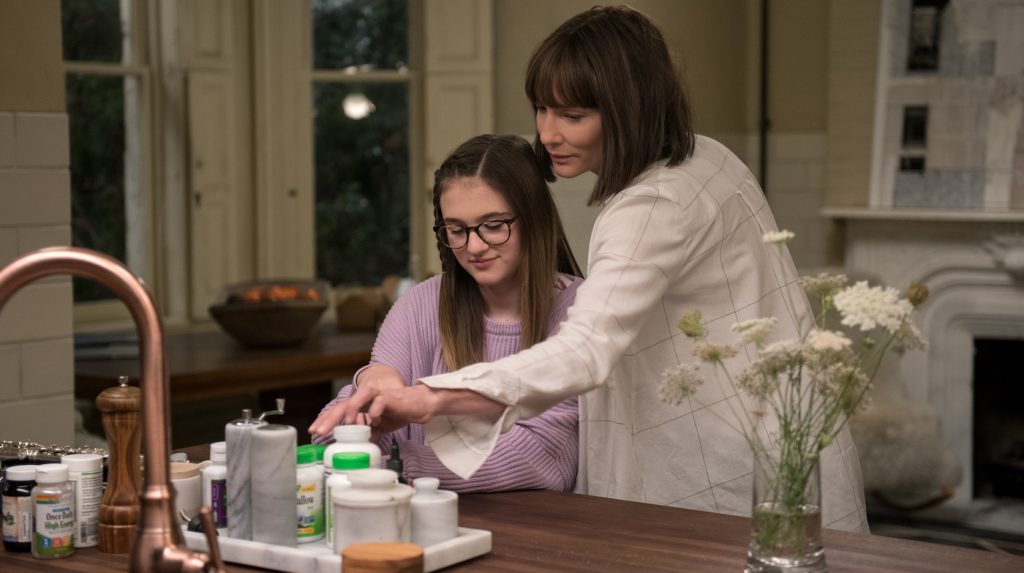 Nelson credited Blanchett's intense process of working and her attention to detail with helping her craft own performance. "In rehearsals, [Blanchett] had ideas I would not have thought of and she put meaning behind every scene and analyzed every line Bernadette said. I learned a lot. It helped us become Bernadette and Bee."
Based on Marie Semple's 2012 bestseller, Where'd You Go, Bernadette? is about Bernadette Fox, a once-renowned architect who, after a traumatic work experience in Los Angeles, retired to Seattle with her husband Elgie (Billy Crudup), a hotshot software developer, and their daughter, Bee. Bernadette dropped out of professional sight; is now a bit agoraphobic; and fights with her nerdy neighbor, Audrey (Kristen Wiig). When Bee proposes a family trip to Antarctica, it sets in motion a series of misadventures that triggers Bernadette's going off on her own and her family trying to find her.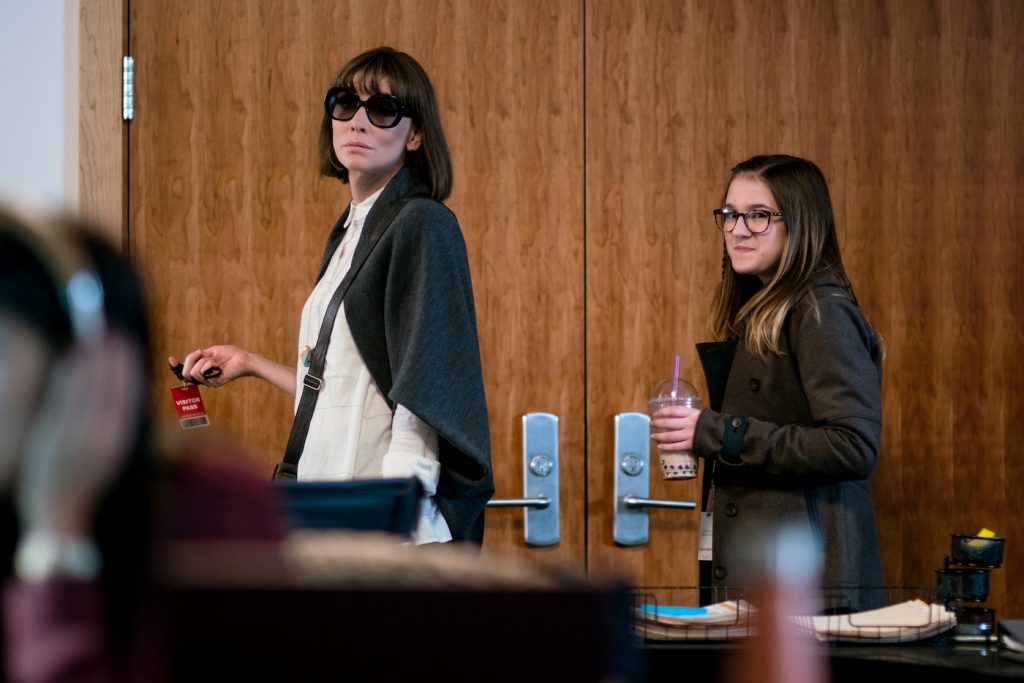 Directed by Richard Linklater, there's plenty of comedy and a good bit of drama. But at its heart, it's a mother/daughter tale which is why the casting of a young actress who could share the screen with Blanchette was so crucial.
Nelson sent in an audition tape but had no expectations. "It was just routine at first. Cate and Rick were already attached at that point. It was a no-brainer: 'let's send [a tape] out and see if it gets any traction.' I was doing a lot of auditions and a lot of them I didn't hear back from. So it was, 'let's just see what happens.'" Nelson ended up getting a callback for the part and went to New York where she was "put in a chemistry read with Cate and Billy and Rick was there, too." By then she'd read Semple's novel. "I connected to the book and fell in love with the project," she says.
Nelson, who is from Barrington, a suburb of Chicago, is the daughter of the town's mayor, Chris Nelson, and Sheryl Nelson, owner of The Goddard School in nearby Elgin. Her main credits prior to being cast in the film were a short, Margaret and the Moon (2016) and a lead role in director Marc Bruni's stage production of Trevor! The Musical.   
Nelson won the role of Bee after an extensive audition and search process.
"I know they looked at hundreds and hundreds of girls' tapes," she says. "It was a long time casting Bee. I was happy just to make to top five. I was up against experienced, wonderful actresses. So I was happy just to make it there be involved a little with a project that I fell in love with."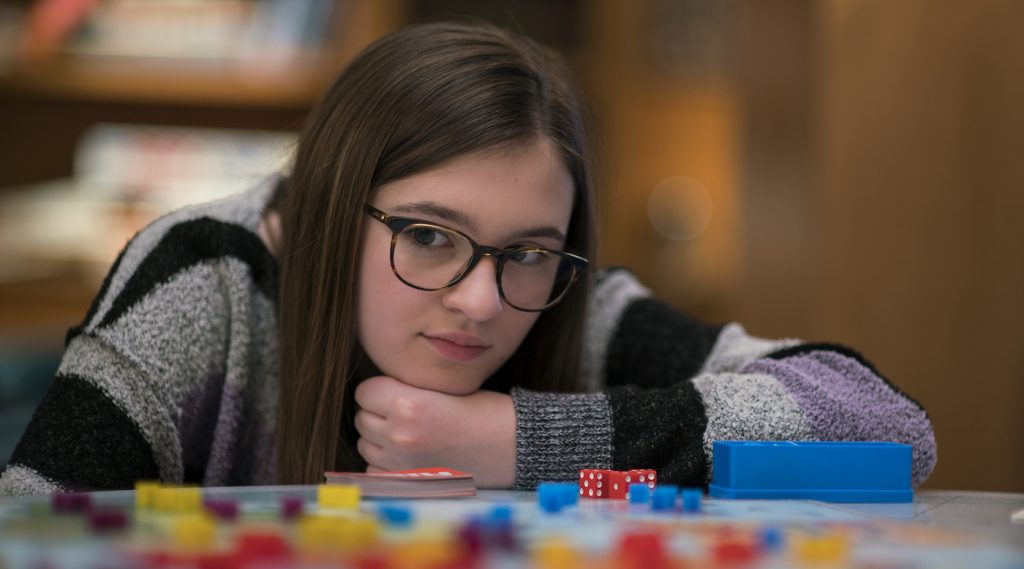 Linklater is known for getting authentic performances from young unknowns in movies from Dazed and Confused to Boyhood.  Linklater, says Nelson, "was always there during the process but he gave me so much freedom to really make Bee personal. He was guiding me the whole time—he is an amazing person and he trusted me with the character and let me know her and become her. We all knew what we wanted to capture. It was more how we, as a team and a family of actors, were going to accomplish that."
The chemistry between Bernadette and Bee, who are each other's best friend, ally and protector, has to be believable for the movie to work. Nelson credits Blanchett with creating a natural mother/daughter bond.
"She is a wonderful woman to be around regardless of whether you're an actor or not. We had a relationship outside of acting, we'd talk…she is a mother, she has wonderful kids who I met on set a couple of times. That contributed to [shaping] our characters."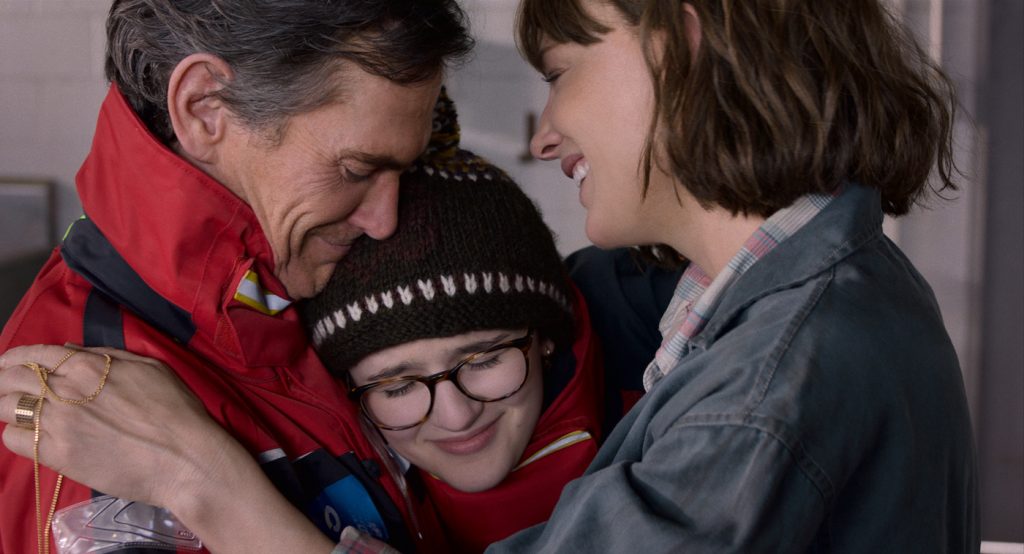 That maternal bonding is evident in one of the movie's most charming moments, when Bernadette and Bee sing along to Cyndi Lauper's "Time After Time" as its plays over the car radio.
"That was in the script and it was probably my favorite scene to film because it's such a personal moment between them and it showcased their relationship so well, not just as mother and daughter but Bernadette and Bee are partners in crime," says Nelson. "It was fun for me because there was rain coming down, we were singing and dancing in the car, and I felt like there was no one outside the car filming; it was just Bee and Bernadette and so it was easy to fall into that scene."
Featured image: Cate Blanchett stars as Bernadette Fox, Emma Nelson as Bee Branch and Billy Crudup as Elgie Branch in Richard Linklater's WHERE'D YOU GO, BERNADETTE, an Annapurna Pictures release. Credit: Wilson Webb / Annapurna Pictures