Casey Affleck & Anna Pniowsky on Finding Truth in Light of My Life
Set amid the natural splendor of British Columbia, Light of My Life (opening August 9 in theaters, digital and On Demand) follows writer-director-star Casey Affleck as a father shepherding his daughter through the wilderness. Shot by cinematographer Adam Arkapaw (True Detective), the gorgeous backdrop belies an ugly collective psychosis that has taken hold of a near-future society beset by a mysterious "female plague." Eleven-year-old "Rag," played by Anna Pniowsky, disguises herself as a boy to avoid being exterminated by misogynists while Affleck's "Dad" does everything he can to protect his child from the madness.
Light of My Life marks another star turn for Affleck two and half years after winning the Best Actor Academy Award for Manchester by the Sea. A few weeks later, he apologized for his "unprofessional" behavior during the making of 2010 mockumentary I'm Still Here. Affleck then teamed with frequent collaborator David Lowery on A Ghost Story and Robert Redford vehicle The Old Man & the Gun.
Affleck's young co-star Pniowsy, a Manitoba native, filmed Light of My Life before landing a break-out role in Hulu streaming comedy Pen 15. Speaking to The Credits by phone from a Los Angeles hotel, Affleck and Pniowsky drilled into the upside of frigid weather, the magic of bedtime stories and one very peculiar audition involving Christmas light and-ping pong.
Anna, how did you wrap your head around this character who's trying to survive in such a hostile environment?
Anna Pniowsky: I kind of assumed that Rag is just a normal kind of tween but she's in an upside-down messed up world. It was hard to imagine until we started filming because it's the little things, like costumes and props and stuff, even the setting, that helped me understand the character and what she's going through.
Casey, "Rag" is in nearly every scene of this movie so it was critically important to pick the right actress for the role. Why did you cast Anna?
Casey Affleck: It was pretty clear from Anna's very first audition that she had a good handle on the scenes, which are sort of long, twisty things. And also, she had her own inner light so it's wasn't like she's just standing on her mark saying things she'd memorized. The lines were coming from inside of her in ways that felt authentic.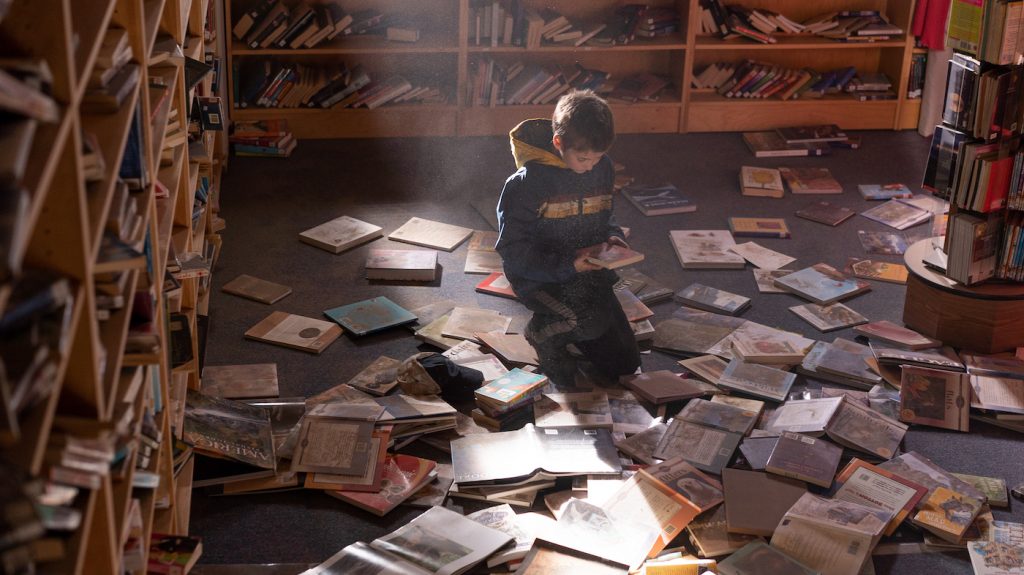 Anna, how did you land this part?
Pniowsky: They sent me the sides and I taped my audition in our backyard in Winnepeg. I got some coaching with this amazing coach named Shannon Sturgis. She's awesome and I love her death. So we sent the tape in and they called us back. I went to L.A. and did a few things like untangling Christmas lights. Then I got two or three more callbacks.
Wait a minute, you untangled Christmas lights?
Pniowsky:: During my first call back, Casey had me untangle Christmas lights while saying my lines. He also had me pet cats and play ping pong as I auditioned.
Affleck: I haven't been subjected to that particular type of torture myself. It's something I stole from somebody else who auditioned younger actors.
Why?
Affleck: When you're untangling lights, you have to figure that out at the same time you're having a conversation, which isn't hard in real life. People are always doing the dishes and talking to someone at the same time. But if you're an actor and you're not connecting to the lines of dialogue, it can be hard to do two things at once.
The British Columbia setting for Light of My Life is beautiful but it looks really cold. What it was like to shoot in the middle of all that snow?
Pniowsky: At first it was a little draining, but as the filming went on it just became normal to be outdoors all the time. And also, I'm a hearty Canadian. Winnipeg gets very cold during the winter, so I'm used to the cold.
Affleck: We were lucky to find locations that looked like they came straight out of some gothic fairy tale. As far as the elements, you're almost hoping for things like snow and rain and fog and mist and cold because it adds to the atmosphere of the movie. Cast and crew were appropriately attired with warm undergarments, so no one suffered, but I think it gave the movie a pretty great feel.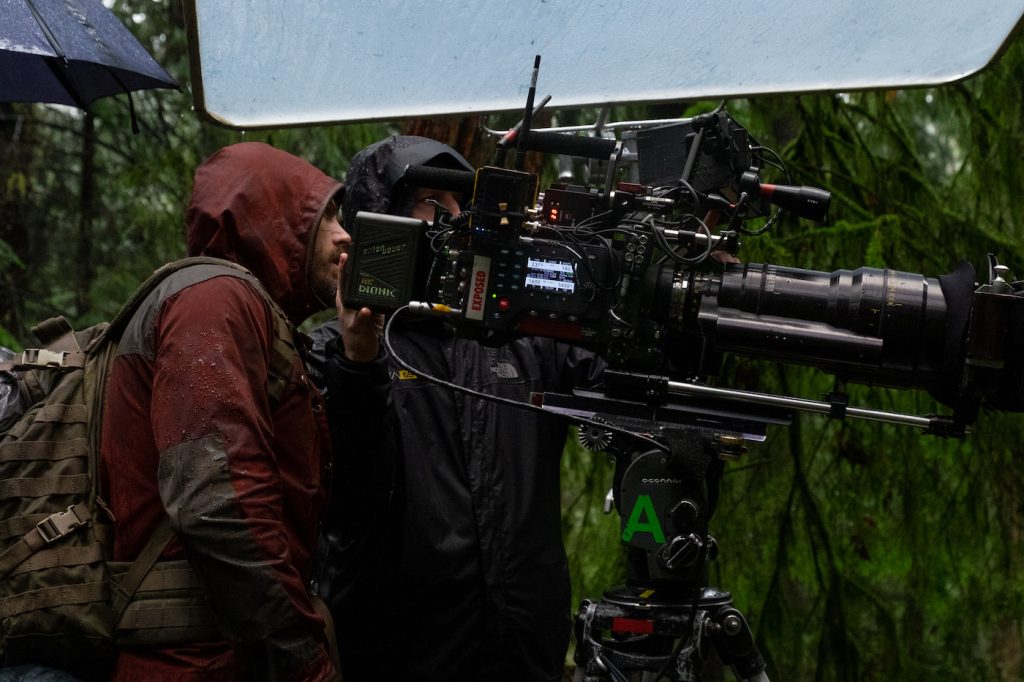 Casey, you had a few tumultuous months in 2017 when you won the Oscar at around the same time that all this stuff came out about the making of I'm Still Here. Did that experience impact the themes you explore in Light of My Life?
Affleck: I had no intention of making a statement about gender or anything bigger than just wanting to tell a parenting tale. This movie was written years ago and only accidentally touches on similar themes, but I definitely chose an apocalyptic vision where the power balance has been thrown radically out of proportion to illustrate just how horrible that it is.
Light of My Life begins inside a tent with a 12-minute bedtime story between a dad and his daughter. Casey, what inspired that scene?
Affleck: I have often told my own two boys bedtime stories and often suffered some pretty withering criticisms from them. Kids at that age want their bedtime stories because their imaginations are still active and free in that great childlike way, but they don't want to be patronized. They're starting to ask questions: 'Would that really happen?'"
Pniowsky: We just kept rolling and did that scene again and again. I think that scene is so long because it lets you feel like you're just getting to know Rag and her dad in real life because, in real life, there are no cuts; there's no 'Okay, next scene of my life.'"
Anna, Rag faces a lot of hardships in this film. How did you see her journey?
Pniowsky: Rag's trying to become her own person, which is hard enough in normal life, but especially under these circumstances, it's incredibly hard. By the end of the movie, Rag has grown up a little bit. I think it's always nice in movies when you get to see where a character starts at the beginning, and then they finish strong.
Light of my Life hits theaters today.
Featured image: Anna Pniowsky and Casey Affleck in 'Light of my Life.' Courtesy Black Bear Pictures