New Images From Crawl Reveal Alligator-Infested Nightmare
Monsters are scary. Monsters underwater are a whole order of magnitude more terrifying. The premise of Alexandre Aja (The Hills Have Eyes)'s Crawl takes that concept and adds an environmental angle (a hurricane) to create what looks like a claustrophobic, "the water's rising and there's something in the water" nightmare. Now Paramount has released a bunch of new images from the film, which teases Crawl's plot. The story centers on Haley (Kaya Scoldelario), a young woman who returns to her hometown in Florida, despite the mandatory evacuation due to a category 5 hurricane, to find her missing father Dave (Barry Pepper). She finds him alright, but their problems are just beginning. He's down beneath his house in the crawl space and badly injured. The hurricane is barreling into Coral Lake and the house will soon be flooded. Oh, and there are alligators in the water.
Written by Michael and Shawn Rasmussen and produced by the legendary Sam Raimi (The Evil Dead, Spider-Man), Crawl looks like a fun way to spend a hot summer day or night in the theater. The clock's ticking for Haley to figure out how to get her and Dave out of the crawl space under his home before one of two things happen; they're eaten or they drown. Good times!
Check out the new photos and the trailer below. Crawl chomps into theaters July 12, 2019.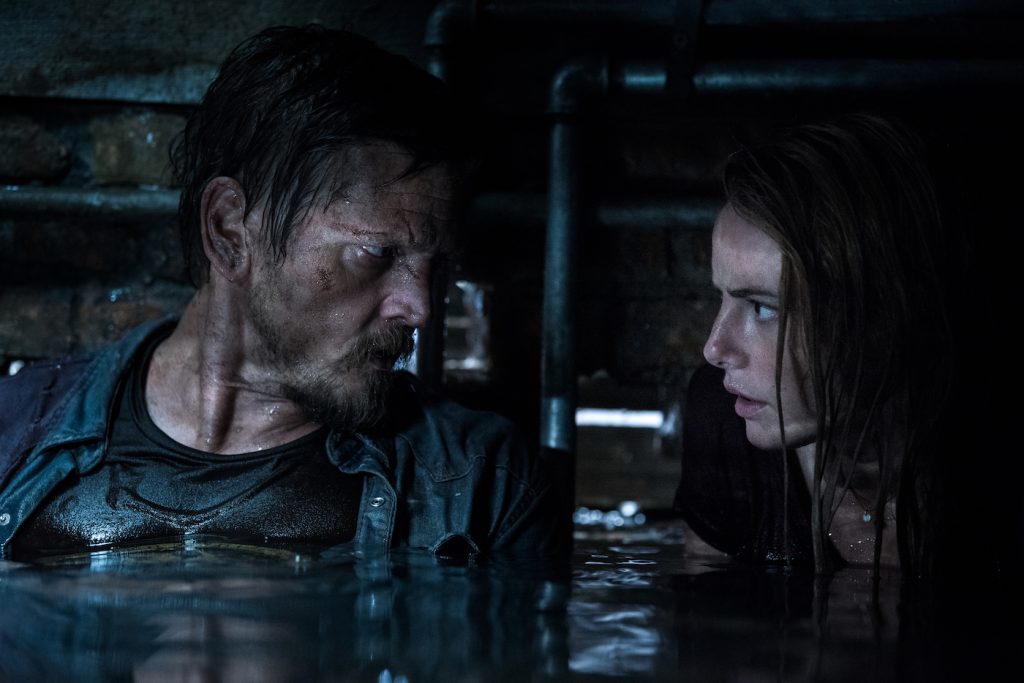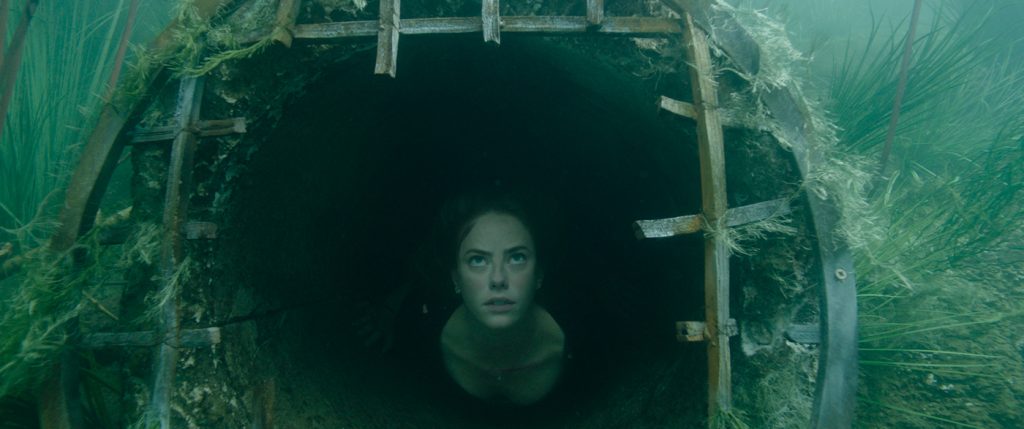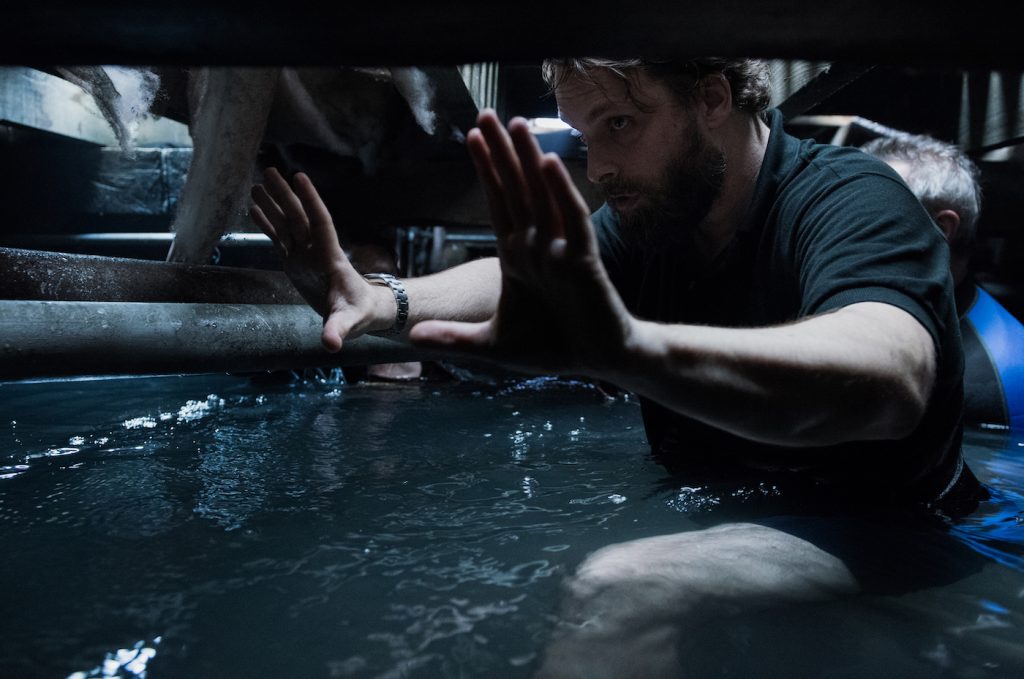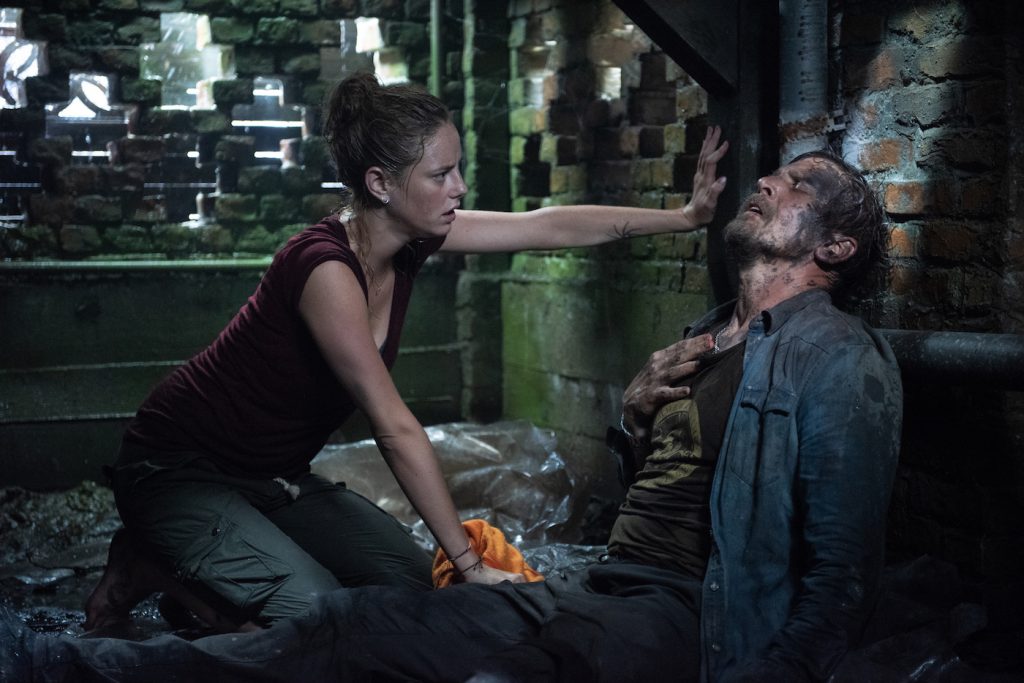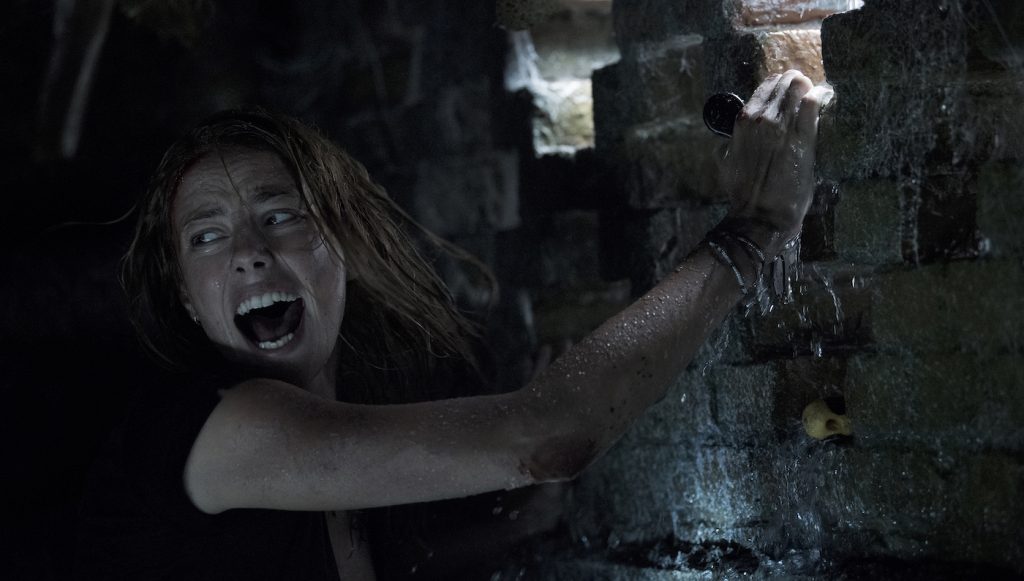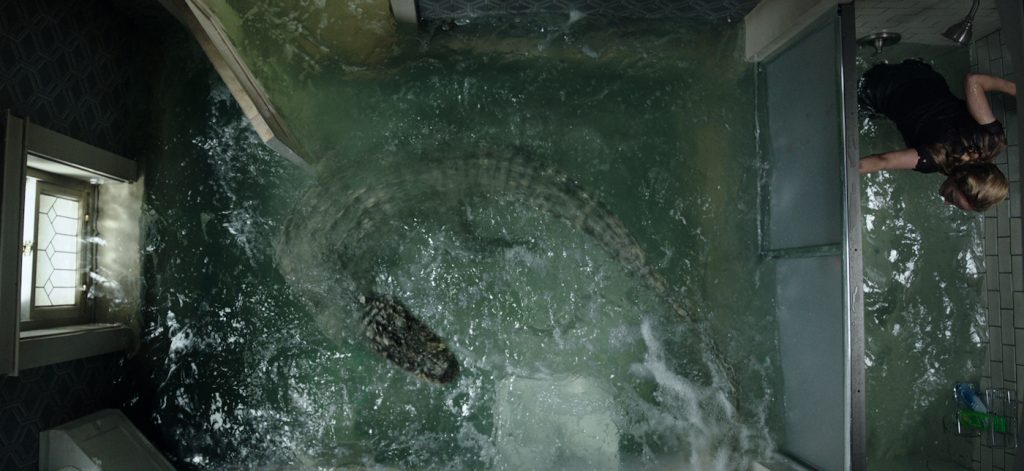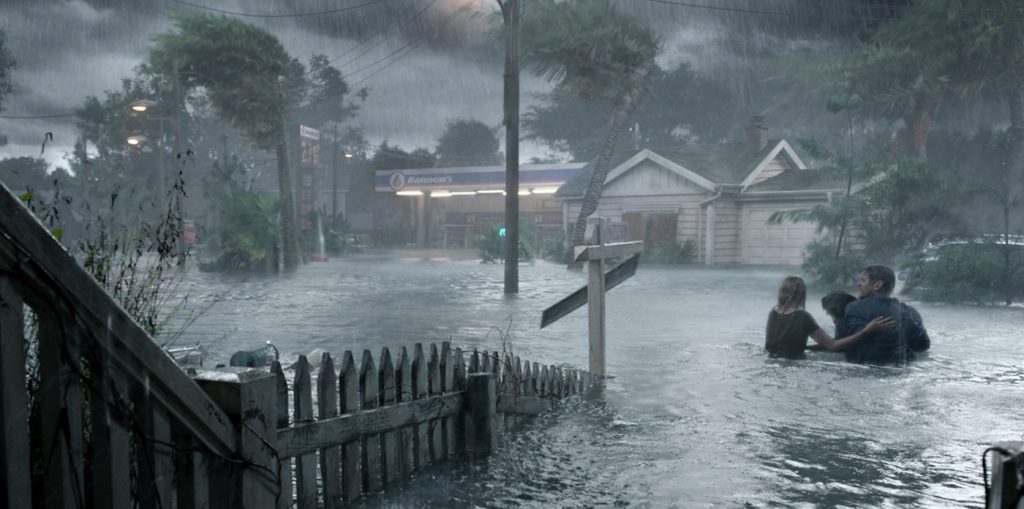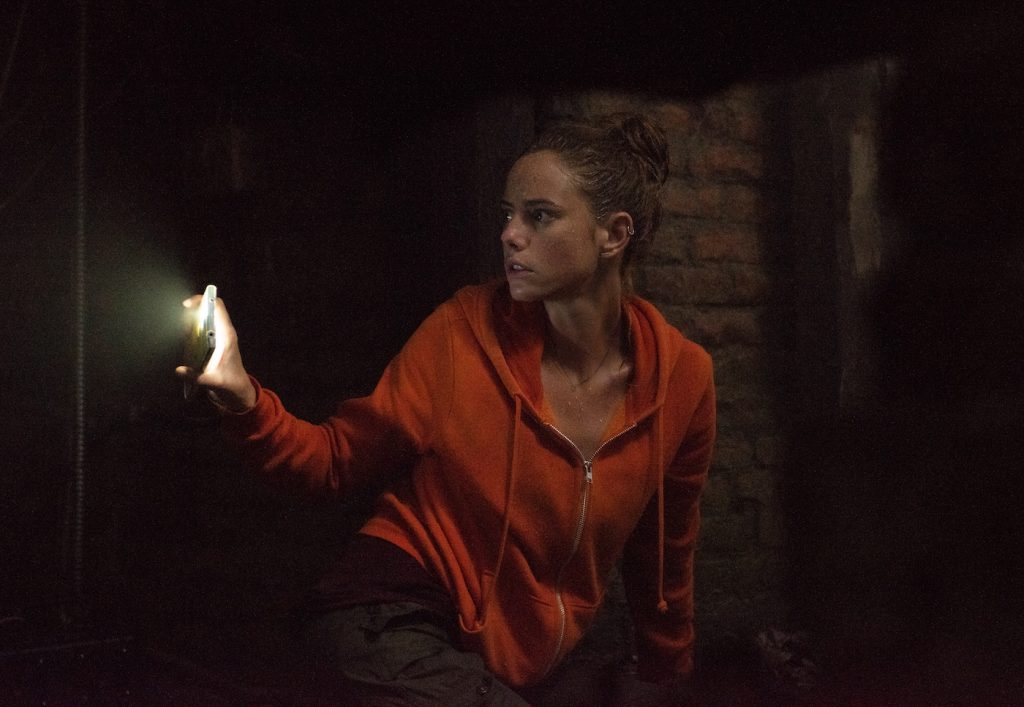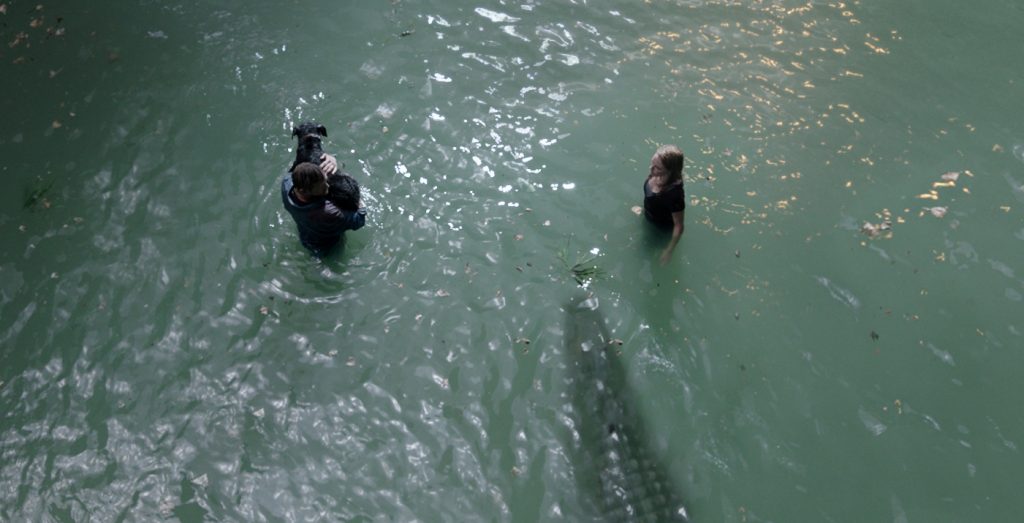 Here's Crawl's official synopsis:
When a massive hurricane hits her Florida hometown, Haley (Kaya Scodelario) ignores evacuation orders to search for her missing father (Barry Pepper). Finding him gravely injured in the crawl space of their family home, the two become trapped by quickly encroaching floodwaters. As time runs out to escape the strengthening storm, Haley and her father discover that the rising water level is the least of their fears.
From director Alexandre Aja (The Hills Have Eyes) and producers Craig Flores (300), Sam Raimi (Don't Breathe, Evil Dead) and Alexandre Aja, Crawl is a nail-biting horror-thriller in theatres July 12, 2019.
Featured image: Kaya Scodelario stars in CRAWL from Paramount Pictures. Photo Credit: Courtesy Paramount Pictures.