Netflix's The Witcher Cast Talks Monsters at San Diego Comic-Con
There's a new fantasy epic headed to the small screen and San Diego Comic-Con got a first glimpse of its dark and mysterious world.
Netflix revealed the first trailer for its new epic monster fantasy The Witcher after a Hall H panel on Friday. The show, based on popular books by Andrzej Sapkowski, is centered around Geralt, a warrior (or "witcher") trained since childhood to show no emotion and kill monsters.
The project—currently in post-production—is still veiled in mystery with no official release date beyond fall 2019, but here are some of the big reveals from Comic-Con:
Henry Cavill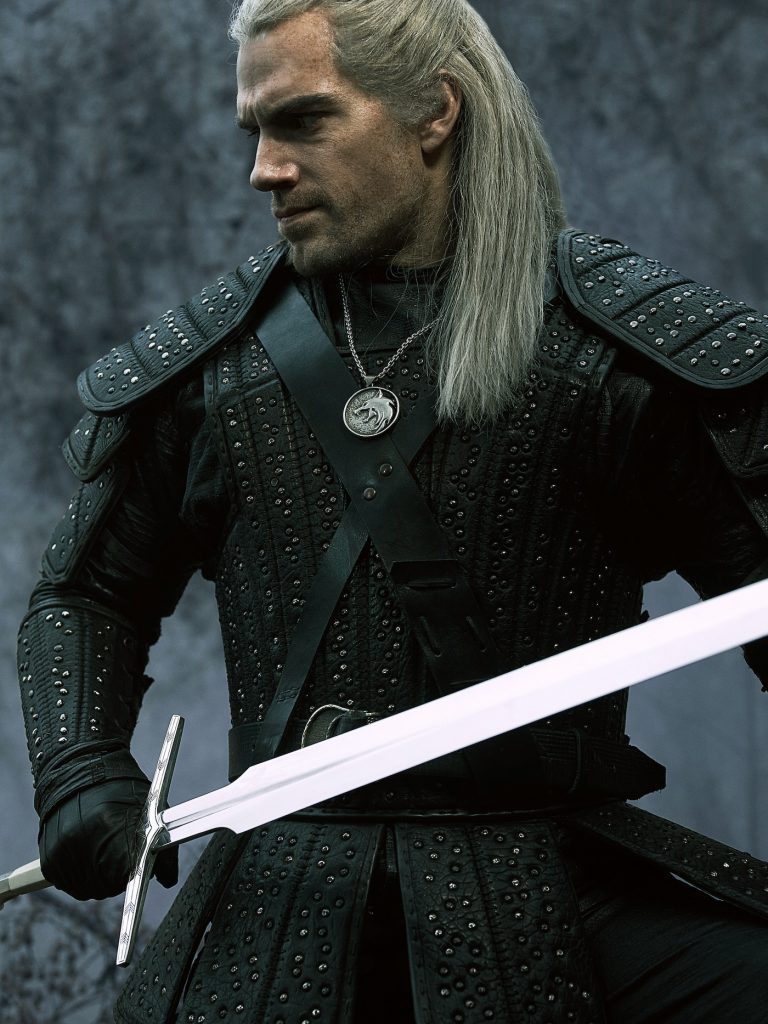 Man of Steel star Cavill, who plays main character Geralt, has long, white-blonde hair and muscles that could rival his Superman character. His eyes appear to be the videogame character's iconic yellow during one scene.
He told the crowd at comic con that he lobbied to play Geralt. Cavill is a fan of the videogame franchise based on the original books, saying he was "passionate" about them. Lauren Schmidt Hissrich, the showrunner and executive producer, has noted that the series is based more on the books than the videogames, but Cavill said the character of Geralt is "close to my heart" and he insisted on meeting with Hissrich long before she was ready to cast anyone in the role.
Showrunners saw more than 200 other actors before giving the part to Cavill.
"It's an absolute honor for me to have the opportunity to bring this guy to the screen," he said on the panel. He spoke about the "dichotomy" of Geralt's ruthless training and understated heroism.
Adult themes
"Yes, there's sex," revealed Hissrich on the panel. "Everything you want. But really it's really a story about a family."
"It's a very adult show," she separately told Entertainment Weekly. "I will add it was important to me that any violence or sex drives the story and is not there just for shock value. I think audiences are really savvy and know when we're doing stuff to just shock them versus do stuff that really drives the story."
After much fan speculation over a scene involving Geralt in a bath, the trailer does not include one—but Hissrich confirmed during a roundtable that a bathtub scene, in some form, does exist.
Monsters
There are glimpses of monsters in the trailer—which is appropriate for a show about a warrior whose "sole purpose," according to Cavill, is killing monsters.
"That's all it needs to be," Geralt says in the trailer when asked if life is just "monsters and money."
The monsters are a huge part of the mood-setting in the trailer, and likely in the show as well. Hissrich said she had the writers keep "basically Pinterest boards, like mood boards for their individual episodes" that the production designers used as inspiration.
The only monster completely visible in the trailer is a giant arachnid that fans speculate is a Kikimora.
Stunts
Cavill did his own stunts in the series.
"It's very important for me that you know it's Geralt and it's not some guy who can do the Geralt stuff but it's me," he said.
He trained for months, in part by "getting used to the weight of the sword" by keeping a sword near him at all times  —  at home and work.
"I spent all of my free time with a sword in my hand," he said. "Just getting used to it. I had three swords where I lived and four at work."
Other key characters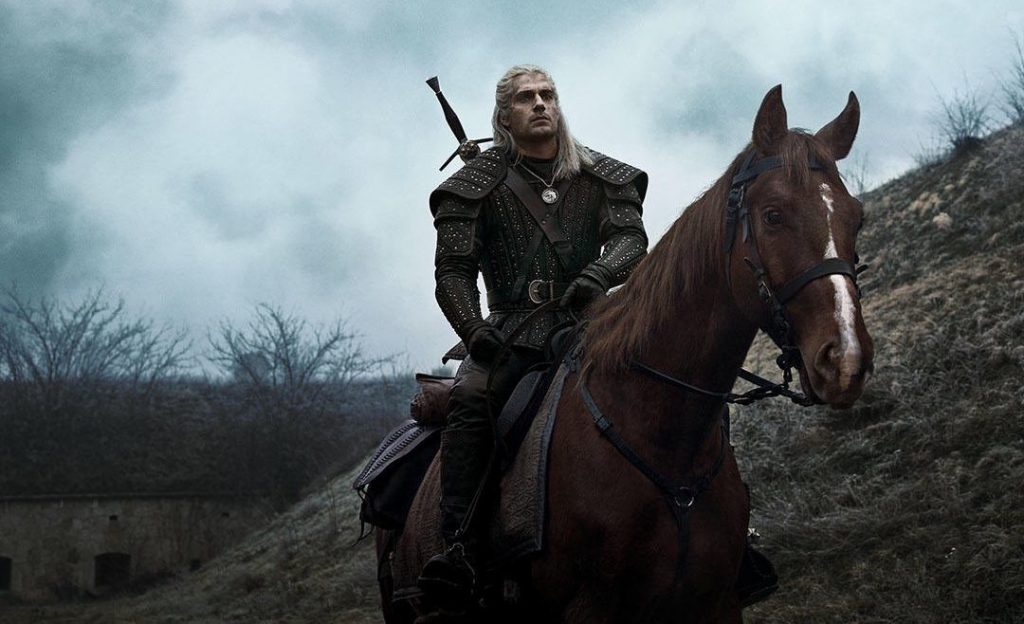 Geralt's horse, Roach, appears briefly in the trailer —  but Cavill and Hissrich assured the crowd of Roach's importance to the story, with Cavill referring to Geralt's trusty steed as his "one access point to humanity" and "kind of like a therapy horse."
"Geralt isn't Geralt without Roach," he said during the panel. "She's an anchor to Geralt's honest, true self."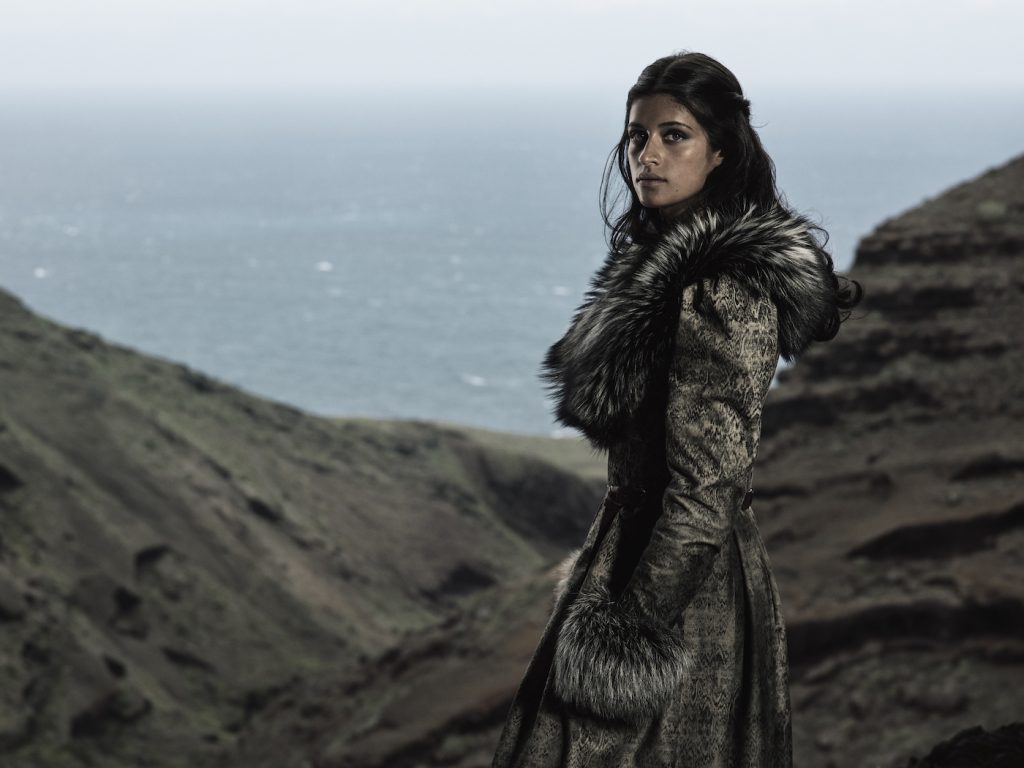 Hissrich also said that the other characters in the story—particularly the key female ones such as Anya Chalotra (Yennefer) and Freya Allan (Ciri) who were both on the panel—have more "breathing room" in the series than they get in the books or games.
"I would say in the books you meet all of the characters through Geralt's lens," she said. "One of the things that I wanted to do when I came to the series was thinking about who these characters were before they met Geralt, so that they would be fully fleshed out characters who would have their own journeys and their own needs and complications."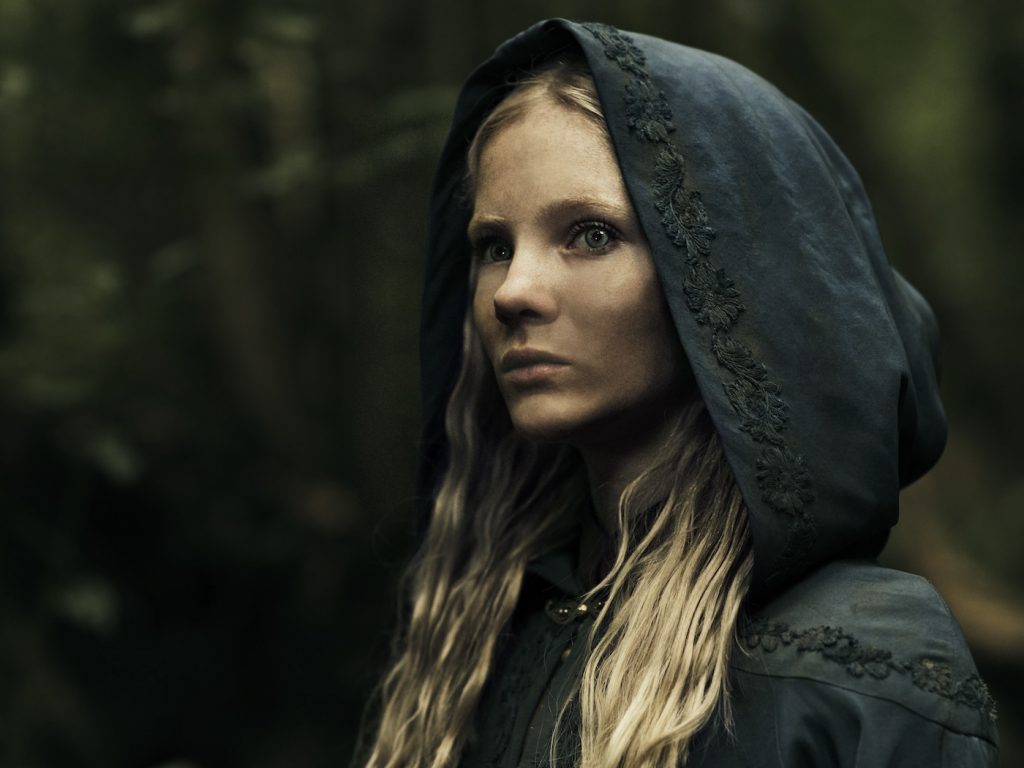 Hissrich said she brought the "hints" of the books' backstory for characters like Ciri and Yennefer "to life."
"I would call it an addition to the books," she said.
Featured image: Henry Cavill in 'The Witcher.' Courtesy Netflix.