Longtime X-Men Scribe Simon Kinberg on Directing Dark Phoenix
He wrote Sherlock Holmes, produced The Martian and guided six X-Men movies to fruition from his vantage point as a writer and producer. But Simon Kinberg never actually directed anything until he took the reins of Dark Phoenix. Opening Friday, June 7, the movie reunites X-Men fixtures Jennifer Lawrence, James McAvoy, and Michael Fassbender along Sophie Turner (Game of Thrones), playing Jean Grey, the film's main focus. Kinberg says he got the gig in part because the actors asked him to be their boss. "When Bryan Singer left the X-Men world after Apocalypse, the lead actors, especially Jennifer Lawrence, championed me to be the director," Kinberg recalls. "She came to me and said 'You've been doing so much in terms of working with the actors and the script that we want you as the person who's shepherding the next movie.'"
Further emboldened by a vote of confidence from [former] X-Men franchise rights holder 20th Century Fox, Kinberg decided to go for it. "Before Dark Phoenix, I had never written anything or read anything where I felt like I was the only person who could direct the movie that I had in my head," he says. "I gave it a lot of thought, came back and said [to the studio], 'You know what? I do feel ready to direct."
Already friendly with key members of the Dark Phoenix cast, Kinberg fortified his comfort zone by surrounding himself with trusted department heads he'd come to know on previous projects. They include Oscar-winning cinematographer Mauro Fiore (Avatar), whom Kinberg met during re-shoots of an earlier movie; Oscar-winning editor Lee Smith (Dunkirk), who worked on X Men: First Class; and composer Hans Zimmer, who scored Kinberg-produced Sherlock Holmes and Chappie. Kinberg explains. "I entered into this situation with a bunch of very familiar faces so that getting into the directorial space didn't feel radically different from what I'd done before."
When he assembled cast and crew in Montreal for the 2017 Dark Phoenix shoot, Kinberg also drew on lessons about the craft of directing that he'd gleaned from his close proximity to highly effective auteurs. He says, "I felt like I already understood the vocabulary of filmmaking, having been on sets of big movies and being around so many great directors. Each one is so different but very skillful in his own way."
Here, Kinberg recaps his takeaways from four of his favorite directors.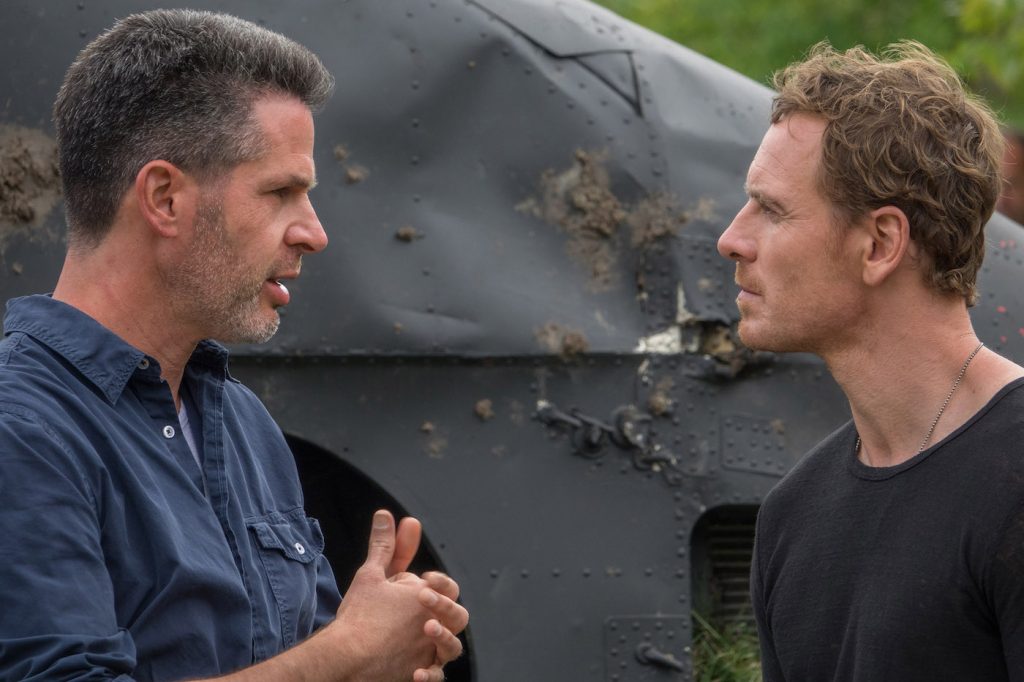 Ridley Scott directed The Martian, which Kinberg produced.
"As probably the greatest sci-fi director of our time, Ridley has a very clear vision," Kinberg says. "He treats visual effects as if they're real and that's a real talent. Some of it can be learned, some of it—you either have or you don't have. On The Martian, Ridley would compose a shot knowing exactly how the visual effect would enhance that moment. Certainly Dark Phoenix, I try to keep in mind that our visual effects need to feel as real as the ground and the buildings and the characters themselves."
Guy Ritchie directed Sherlock Holmes, which Kinberg wrote and produced.
"Momentum," says Kinberg, summing up Ritchie's filmmaking style. "Guy likes to keep the camera moving. He's just got this kind of kinetic electricity, so when you look at his movies, they're incredibly energetic cinematically. Even if it's more in the storytelling rather than camera movement, one of the things I picked up from Guy is the importance of creating and sustaining momentum."
Doug Liman directed Mr. & Mrs. Smith, written by Kinberg.
"Doug has a sort of workshop process where he's very open to new discoveries," says Kinberg. "Every day on the set of Mr. & Mrs. Smith, he challenged the material to give the scenes a freshness and real-ness. He's also very open to mistakes. When something goes wrong, like a chair falls over or an actor flubs a line, you sometimes find little textures or beats or moments that help ground the scene. Life is not as smooth as a script, which is something I have certainly thought about as a director."
Neill Blomkamp directed Elysium and Chappie, which Kinberg produced.
"Neill is extraordinary at coming up with concepts, but what I really learned from him is attention to detail," Kinberg says. "His visual grammar is very specific in everything from costumes to gun design. Neill is one of those filmmakers where you can see a frame or scene of their work out of context and say 'Oh that's a Neill Blomkamp movie.' It's a very singular aesthetic."
Featured image: The 'Dark Phoenix' theatrical poster. Courtesy 20th Century Fox/Walt Disney Studios