Diana Gets Gold Armor in new Wonder Woman 1984 Poster
Folks were fairly bummed out yesterday when they learned that Warner Bros. would be skipping the Hall H panels at San Diego Comic-Con this year. But then director Patty Jenkins stepped into the breach, so to speak, to offer up a new glimpse at our favorite Amazonian warrior princess. Behold the first poster for Wonder Woman 1984. It's a thing of golden beauty.
By now you've heard: WB isn't going to Hall H this year. We're so sad to miss you there! And waiting until Dec. to start our official #WW84 campaign in full–  But the truth is… we can just… barely… wait… pic.twitter.com/QllFzhYRA6

— Patty Jenkins (@PattyJenks) June 5, 2019
Now we can all speculate wildly on what the significance of Diana's golden armor might mean. Considering we still know so very little about the film's plot details, there's a lot of assumptions we could make. The 1980s was a glitzy, some might argue fashion-challenged period. Perhaps Diana is just going with the gauche times? Seems unlikely. We know that she'll be joined eventually by Steve Trevor (Chris Pine), who somehow survived being blown to smithereens in a plane during World War I. We also know that Wonder Woman will be facing off against her nemesis Cheetah (Kristen Wiig), so perhaps the golden armor is protection specifically suited to defending against Cheetah's skill set. Or maybe it's golden because it just looks cool?
It's been made clear for a while now that Wonder Woman 1984 won't function like your typical sequel, per se. This is clear in the fact that it takes place some 66-years after the events in the original film. How Steve Trevor survived, and what Wonder Woman has been doing for the intervening six decades, are just two of the major questions we'll need to be answered. For now, we'll delight in Diana's blinged out armor.
Wonder Woman 1984 opens on June 5, 2020.
Check out the full poster here: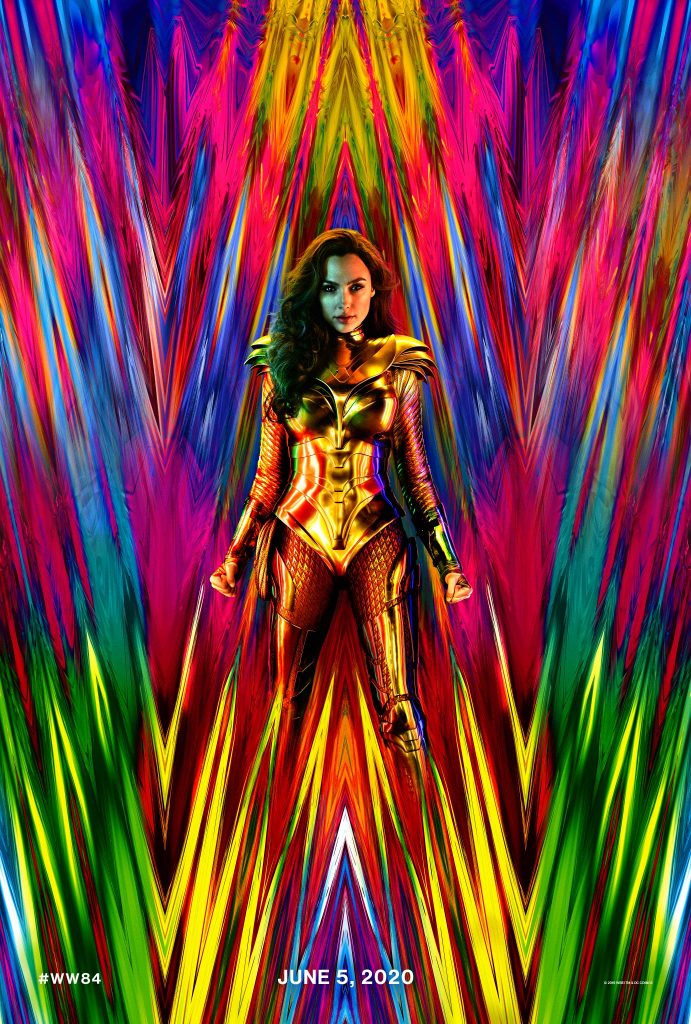 Featured image: Diana's new armor in 'Wonder Woman 1984.' Courtesy Warner Bros. Pictures