Game of Thrones Finale Breaks Long-Standing HBO Record
*This post reveals details from Game of Thrones' finale and penultimate episode. Read no further if you're not caught up.
It was only last week when Game of Thrones beat its own record. The penultimate episode "The Bells" hauled in a record 18.4 million viewers across all HBO platforms, topping the record it had previously set with the Battle of Winterfell episode "The Long Night." Daenerys Targaryen had torched both King's Landing and Game of Thrones own record, but her reign didn't last long. Now the series finale "The Iron Throne," in which Dany was killed by Jon Snow and all of Westeros was reconfigured under a new ruler (Bran!), has broken those two records and a long-standing HBO high water mark, becoming the most-watched single telecast in HBO history.
"The Iron Throne" brought in an astonishing 19.3 million viewers across all platforms (which includes HBO GO and HBO Now), with 13.6 million watching on HBO at 9 p.m. That 13.6 million number bests the previous record holder, The Sopranos, which boasted 13.4 million viewers during its time slot when it's season four premiere aired in 2002. And these numbers will grow once all the delayed viewers are tallied.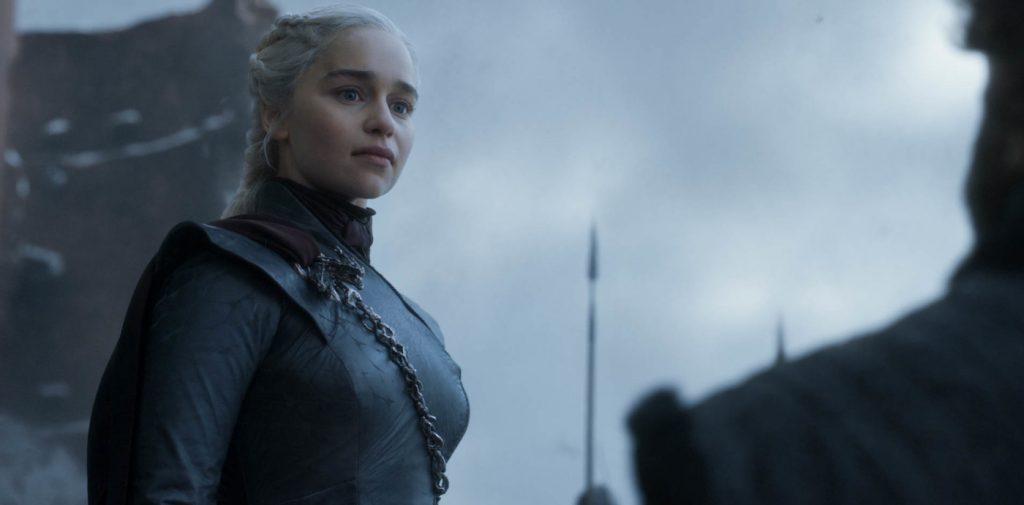 USA Today points out that Thrones bested the beloved comedy The Big Bang Theory, which grabbed a total of 18 million viewers when it aired its finale this past week. This despite the fact that CBS reaches a larger percentage of viewers than HBO. The most viewed series finale of all time might be unbeatable—M*A*S*H brought in a jaw-dropping 106 million viewers when it aired in 1983.
Yet keep in mind M*A*S*H enjoyed a landscape in which it had much less competition, with the three major networks dominating the airwaves. Game of Thrones has thrived in an era where there is competition from seemingly everywhere, becoming that rare thing; an event television show millions of folks patiently (or not so patiently) wait week in and week out to watch and discuss. "The Iron Throne" broke a long-standing record, but it could also be the end of an era. Will there be another Game of Thrones-level show that millions of people watch together, and discuss, in these numbers?
Game of Thrones is averaging 44.2 million viewers per episode in gross audience for this final season, a massive increase of more than 10 million viewers compared to season 7. You might not have loved how everything unfolded in Westeros, but you watched, and you were not alone.
Featured image: Season 8, episode 6/series finale (debut 5/19/19): Photo: Courtesy of HBO