Avengers: Endgame Talent on Their Road to This Epic Milestone
To celebrate the final chapter of their game-changing superhero saga that launched 11 years ago, stars aligned in downtown Los Angeles earlier this month to hang out, reminisce and talk up Avengers: Endgame. Hosted by Iron Man director Jon Favreau, the spoiler-free press conference included Robert Downey Jr., Danai Gurira, Scarlett Johansson, Chris Hemsworth, Chris Evans, Karen Gillan, Don Cheadle, Mark Ruffalo, sibling directors Anthony Russo and Joe Russo plus Marvel Cinematic Universe puppet master Kevin Feige, officially known as Marvel Studios President. There was a lot to discuss.
Topics included secret links, the cast's obsession with Boggle, the leak that ignited MCU, the many moods of Thor and Black Widow's "testosterone fest" experience. Cast members were tight-lipped about plot points, although Joe Russo did hint at Endgame's vibe: "I think I came up with a word. Cathartic."
Here are a few highlights from the Avengers: Endgame talk-a-thon.
CO-DIRECTOR ANTHONY RUSSO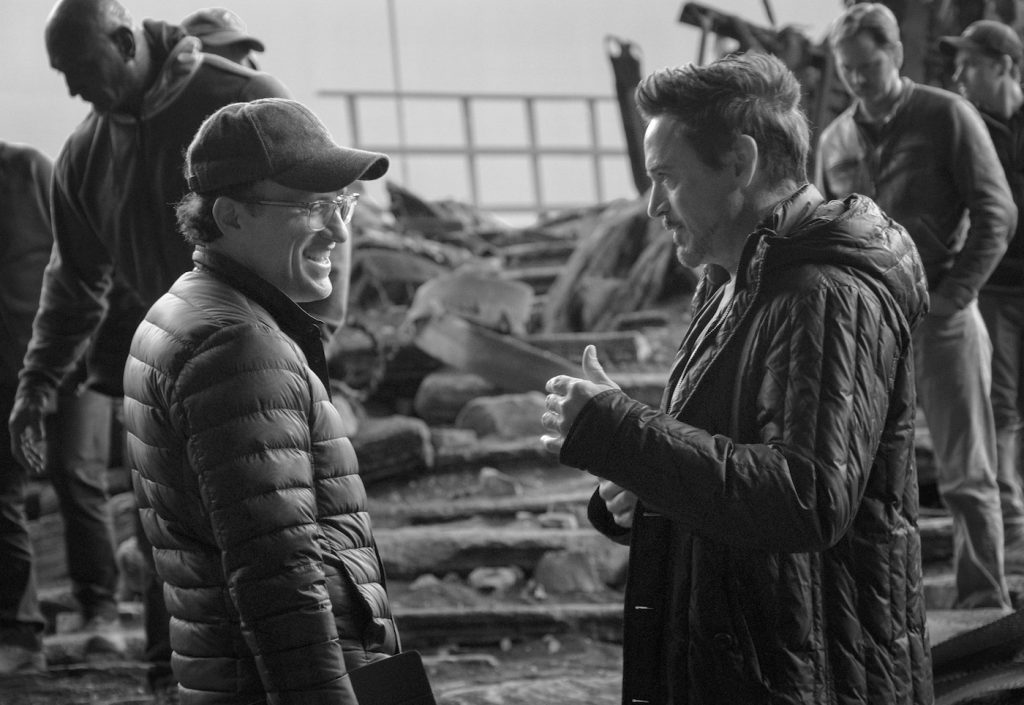 On how Avengers: Infinity War sets up Endgame

"One of our favorite storytelling adages is 'Write yourself into a corner,' which we take to mean: put yourself in a place on a narrative level where you have no idea how you could possibly move forward from there. That's a very exciting place to be. We've tried to do that with the endings of every Marvel movie we've done and never more so than Infinity War. We think stories lose their meaning and relevance and resonance unless there are real stakes. And for us, moving into Endgame, the story is very much about how these characters deal with loss, resounding loss, true loss, devastating loss that they've experienced in Infinity War. How does a hero move forward from that moment? Our road into this [Endgame] story is about how everybody on an individual level deals with that experience and then how do they collectively deal with it."
ROBERT DOWNEY JR., introduced as Iron Man in 2009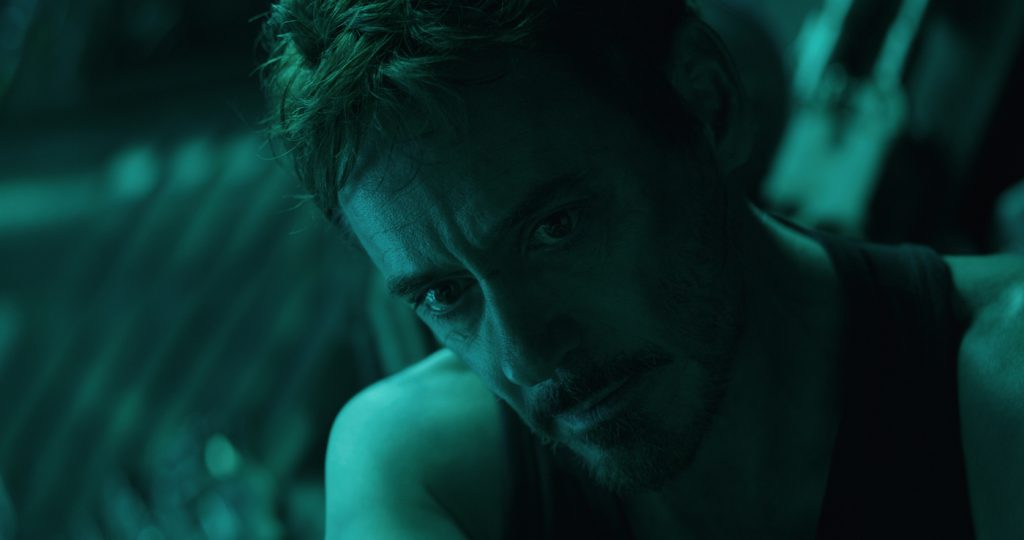 On his original hopes for Iron Man

"There are always two tracks at least in my mind. One is 'The sky is falling!' and the other is 'The sky is the limit.' We had many discussions in the high desert shooting Iron Man and in the moment, I was just hoping [that] day to day we were making good scenes and getting good stuff in the can. I just wanted to not drop the ball."
On Iron Man's wrenching farewell to Spider-Man in Infinity War

"I love the lighting in that scene. I look so shredded. I was more shredded than a julienne salad, man. It was one of those moments: This is the most serious thing that's happened since you were nine, now don't F this up. The Russo brothers were there and I think we restaged it once or twice. Then we had lunch. Because it's a movie. But then I happened to see the movie with this amazing Scottish kid who couldn't go to a theater. His reaction really F'ed me up. It's one of those things where you go 'Wow, I think we just made a pretty serious choice here.'"
On the Marvel movies' novelty factor
"I think audiences are so smart now, they require to not be fed the same drivel as even 20 minutes ago. It's like we need novelty. And I think the Russo brothers and Kevin have been able to provide that in spades."
DANAI GURIRA, introduced as Okoye in 2018's Black Panther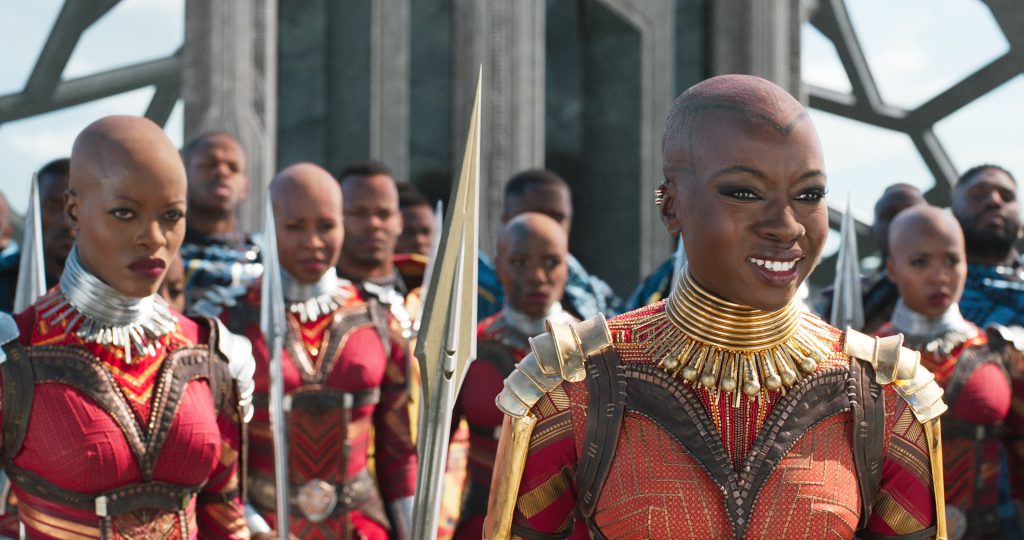 On meeting the rest of the Avengers for the first time

"When I got to the first day of Infinity War, we came onto their set and we opened that tent flap, and inside, all the Avengers sitting there. Like 'Oh, hi.' That's the minute you realize you're a part of a universe that was pretty darn awesome."
On Okoye's unapologetic patriotism
"Mr. Ryan Coogler allowed me to imbue Okoye with the idea that she doesn't have rage issues. She loves her life. She loves her country. She loves her people. And she'll do whatever it takes. At the same time, there is a fierceness where Okoye kind of unapologetically embraces her femininity, so it's been really fun to see her in all these different ways. What I love about Okoye is that she's like the guardian of her nation. That really resonated with me because I was born here, but I was raised on the continent. Wakanda has had no history of colonization and became so powerful."
CHRIS HEMSWORTH introduced as Thor in 2011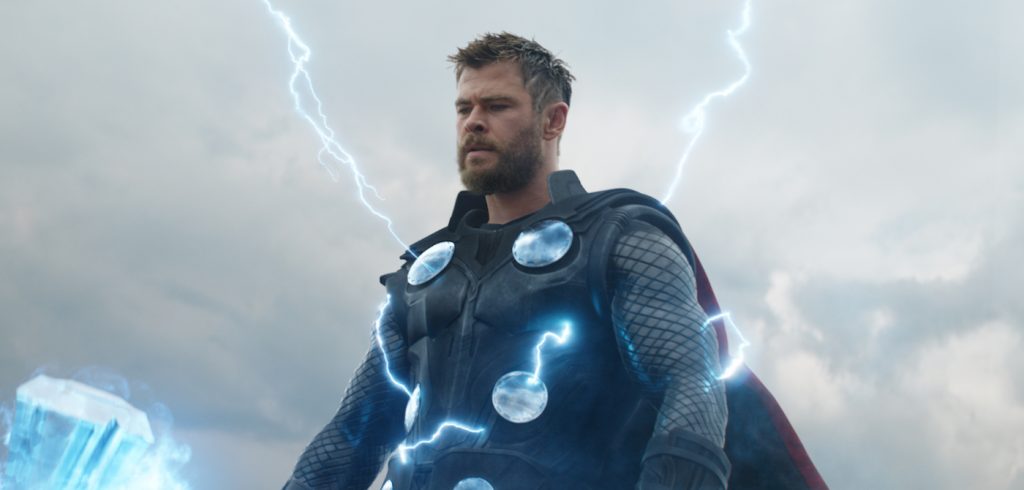 On watching Iron Man as a teenager
"The first time that the Marvel Universe came into my universe back in Australia, I was sitting there straight out of high school watching Iron Man and thinking 'Oh my God, I wish I could be a part of that world.'"
On Thor Anxiety
"When I got cast as Thor, at the time I thought 'Is this film even going to make it past DVD? Or make to the cinemas? Was I going to be recast?' All those sorts of questions."
On three versions of Thor

With Kenneth Branagh [directing] on that first film, wherever he needed me to go for the character I was completely in his hands. By the time of Ragnarok, I finally had enough confidence to go, 'Okay, what can I possibly bring to this?' Having this great collaboration with Taika [Waititi] we decided to make something unexpected and unique. Then I called Joe and Anthony saying look, 'I've got this new version of Thor that we've just shot and I want to continue that version. I don't want to do the old version.' And they said, 'We've got an even newer version for you.' And it was."
SCARLETT JOHANSSON, introduced as Black Widow in 2010's Iron Man 2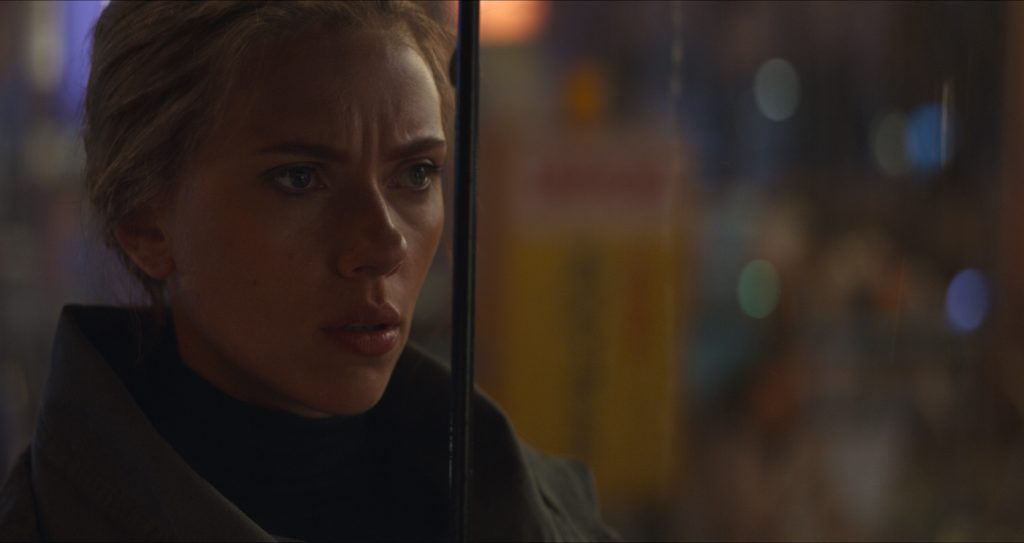 On Black Widow's evolving character

"Initially, the Black Widow started as a sort of sexy secretary with a skill set on the side. I certainly didn't know how the audience would react to my interpretation of this character who had obviously been very beloved for a long time. And then the next time that we saw Black Widow in Avengers, she was sort of one of the boys, for better or worse."
On being inspired by the zeitgeist
"I think fans have really pushed Marvel and all the studios and filmmakers to put up on the screen things that represent what's going on in the zeitgeist because audiences want to see diverse films and casts that represents their own aspirations and how they feel. Black Widow has sort of grown in reaction to that, and the movies, too, have grown in reaction to that kind of fan encouragement."
On her fellow female Avengers

"I remember when Lizzie [Debicki] signed on, and Cobie Smulders was there [as Maria Hill], we were all clinging to each other just to…it felt like I had been in this testosterone fest for such a long time, it was nice to see other female cast members. And then with Brie coming on and Karen and Danai, it's grown beyond my wildest dreams."
KAREN GILLAN as Nebula, introduced in 2017's Guardians of the Galaxy Vol. 2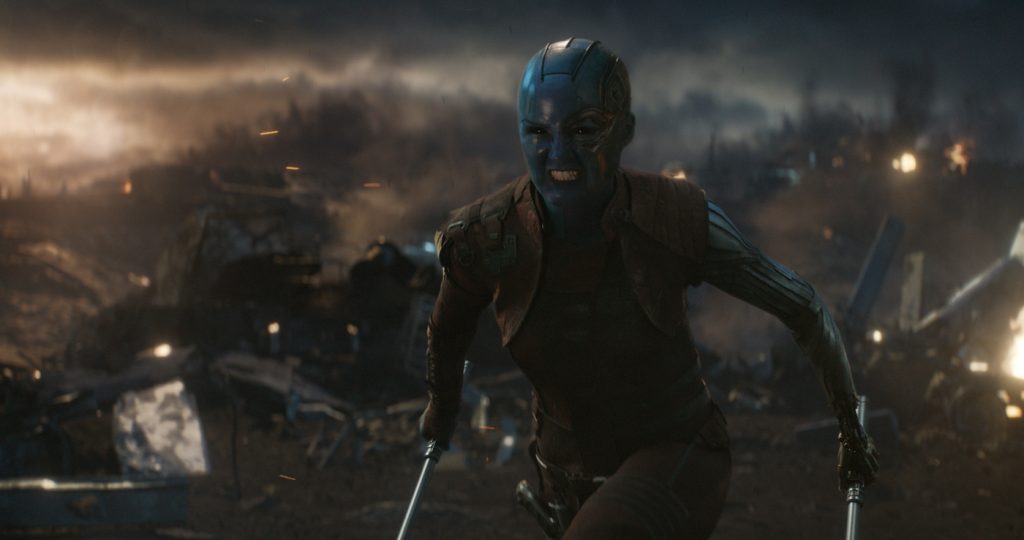 On Nebula's "Daddy Issues"
"I think it's safe to say that Nebula suffers from some daddy issues because her dad is Thanos so who wouldn't? I'm excited for Nebula to finally face the source of this abuse which has been building through multiple movies, where she's talked about how she wants to inflict revenge. I would like to see her try and face that. I don't know if she will. Maybe she won't. I just got really nervous I gave something away. So I'm going to stop."
PAUL RUDD as Ant-Man, introduced in 2015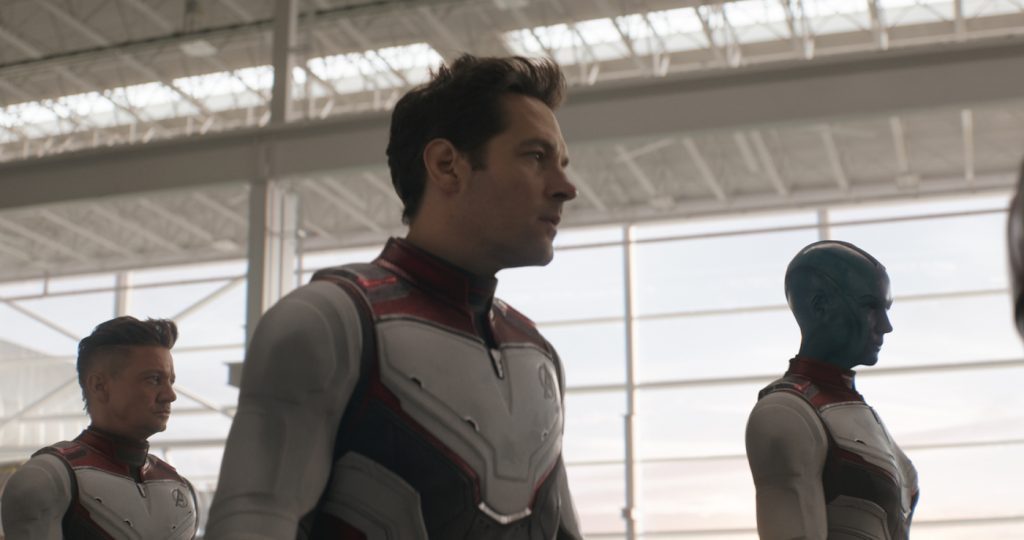 On Avengers As Beatles
"It's a weird thing for somebody like me to step into [a franchise] as it's already picked up speed. It's like having the Beatles say 'Come on. Jam with us for a while.' It's an unreal sensation."
BRIE LARSON as Captain Marvel, introduced in 2019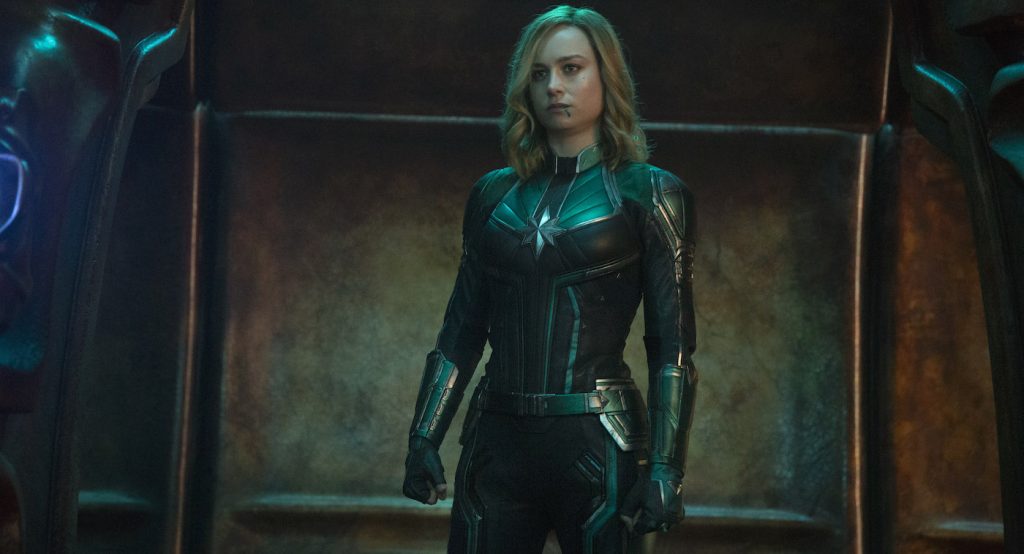 On getting to know Captain Marvel

"We shot Endgame first so this film will always be personally dear to me because it was my first time playing Captain Marvel. I had to stumble and try to figure out who this character was with no script for this and no script for Captain Marvel either. And also, performing for the first time in front of legends, it was incredible. The other part of it, too, is that the set, as big as it is, still feels like a bunch of kids over summer break making movies in my garage. There's still this sense of wonder and play and encouragement. And course Endgame deals with some heavy subject matter. So you're bouncing in between things that feel very deep and serious. And then we're going off and playing Boggle. Which I am very good at. Just to be clear."
DON CHEADLE as Rhodey the War Machine, introduced in 2009's Iron Man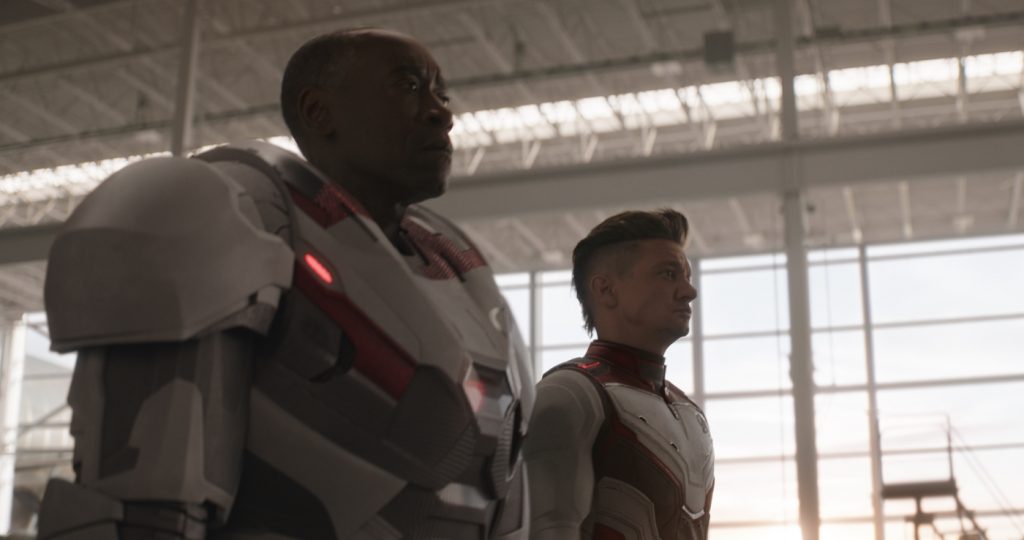 On Rhodey as survivor

"Rhodey started in Iron Man as a lighter [character] but then he's gone through his trials and tribulations over the course of these films and came out the other side now with his legs under him, literally. He's able to be a part of this team and contribute at a high level."
MARK RUFFALO as The Hulk, introduced in 2012 The Avengers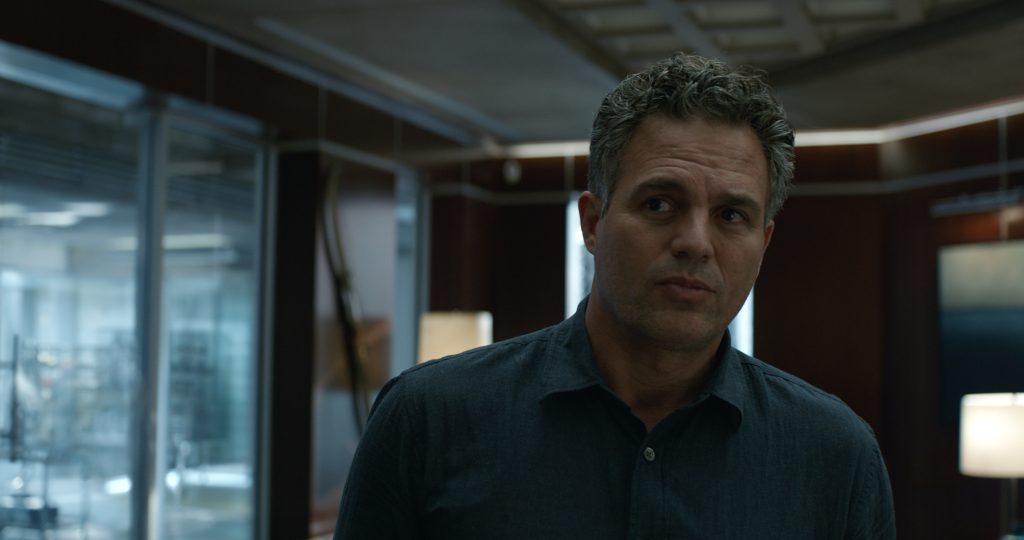 On saying goodbye to his Avengers castmates

"There is something very bittersweet about this moment. Because as actors, we're like vagabonds. We kind of bounce around. We have these intense relationships. And then you don't see anybody until someone gets nominated for something and you end up at an awards ceremony. This [Avengers franchise] is the closest thing you have to continuity and friendships and watching people grow up and have children and get married and then get divorced and then get remarried."
CHRIS EVANS as Captain America, introduced in 2011 Captain America: The First Avenger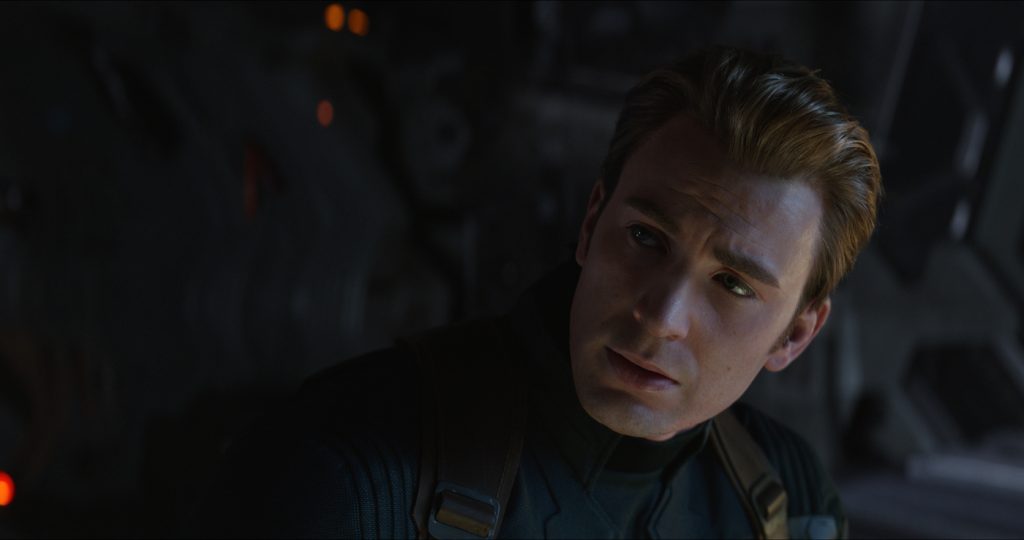 On clashing with Iron Man
"All the heroes up here have baked-in flaws, which makes for good conflict in storytelling. My favorite stuff in this arc has been with Downey because there's such a dichotomy between how we approach things. Our hearts are both in the right places but it provides a lot of great friction. And then introducing Captain Marvel and Black Panther, they reinforce Cap's sense of purpose. So it's nice to see certain pockets where Captain America feels at peace and other pockets where he feels his buttons might be getting pushed."
CO-DIRECTOR JOE RUSSO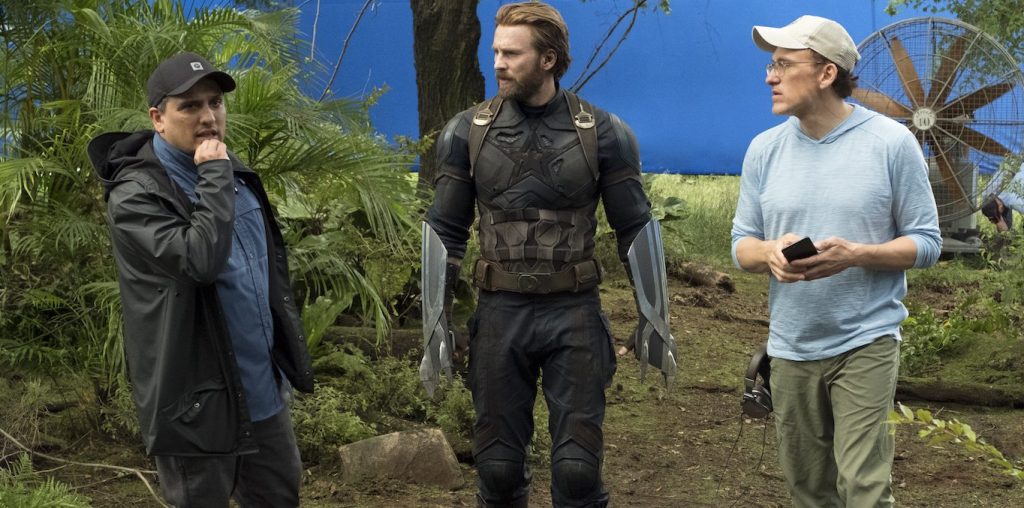 On the Grand Marvel Experiment 
"I think this [Marvel Cinematic Universe] is a really unique experiment in movies. It's a grand mosaic where 11 franchises have been interwoven into one big narrative and a lot of people have invested a lot of heart and soul into it. When we take these movies around the world, people come up and say 'I started watching this with my classmates when I was ten years old. Now we're all 21 and we're all going to go see this together.' There's a real sense of community around sharing these stories and believing in them."
CO-DIRECTOR ANTHONY RUSSO

On the art of surprise

"My brother and I grew up loving the comics so we fashion our stories around what we want to see as fans. How do we surprise ourselves? How do we excite ourselves? How do we challenge ourselves? How do we force ourselves to keep digging deeper and keep exploring this narrative and these characters? That's how we guide ourselves through the process. Once we conceive the film, we're not second-guessing what we're doing. We're focused on chasing the initial vision."
MARVEL STUDIOS PRESIDENT KEVIN FEIGE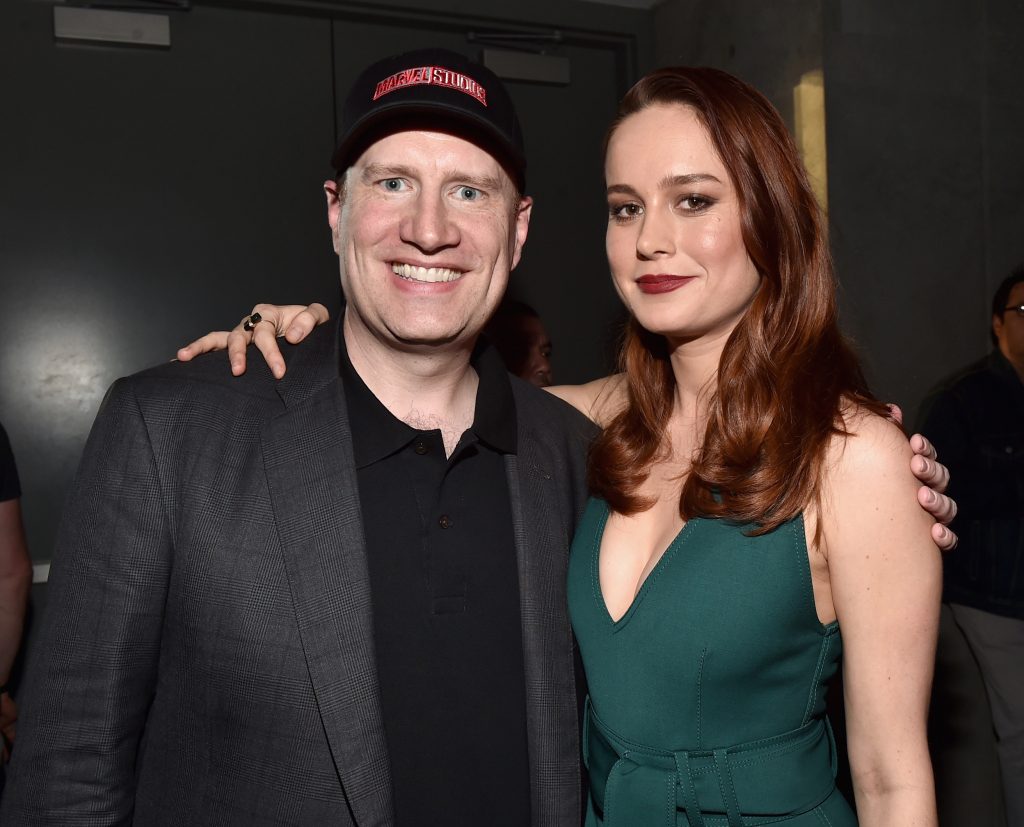 On How Iron Man Gave Birth to Marvel Cinematic Universe

"We hired a great director [Jon Favreau] to do the first film in the MCU, and then we hired a great actor. As we started looking at dailies and the effects tests coming in, we realized Iron Man was perhaps even more special than we thought. And in the response to the trailer that Jon Favreau showed at Hall H at Comic-Con for the first time, there started to be a much bigger wind behind our back. Combined with Mr. Sam Jackson's cameo that we shot in Playa [Vista] and secretly leaked the next day, people picked up that it meant there was this interconnected universe, which everybody knew from the books but had never been done in the movies."   
Now it all comes to a conclusion (of sorts)—Avengers: Endgame opens on April 26.
Featured image: Marvel Studios' AVENGERS: ENDGAME. L to R: Hawkeye/Clint Barton (Jeremy Renner), War Machine/James Rhodey (Don Cheadle), Iron Man/Tony Stark (Robert Downey Jr.), Captain America/Steve Rogers (Chris Evans), Nebula (Karen Gillan), Rocket (voiced by Bradley Cooper), Ant-Man/Scott Lang (Paul Rudd) and Black Widow/Natasha Romanoff (Scarlett Johansson). Photo: Film Frame. ©Marvel Studios 2019