Writer/Director Anthony Maras on his Harrowing Debut Hotel Mumbai
For his debut feature, Hotel Mumbai, out March 22, Anthony Maras wore many hats: director, executive producer, and co-writer. The film chronicles the siege by terrorists at the upscale Taj Hotel in Mumbai in 2008 that took the lives of more than 160 people and injured countless others.
Maras conducted months of research to pen the script, which weaves a tapestry of stories set throughout the hotel. He also assembled an outstanding ensemble cast led by Dev Patel, Armie Hammer, Nazanin Boniadi and Jason Isaacs to portray some of the real-life hotel guests and staff who started out as strangers, only to become one another's pillars of support, strength, and survival. And he crafted a gripping thriller that, after premiering at the Toronto International Film Festival last year, received rave reviews from The Wrap, The Guardian, and Variety. Additionally, an Australian outlet called it "the most ambitious, expensive and dramatic movie by far to come out of South Australia."
Perhaps best known for his award-winning short, The Palace, Maras was named a Top 10 Director to Watch in 2018 by Variety. The Credits caught up with the Australian filmmaker to talk about meeting with survivors of the siege, working with his acclaimed cast, and losing a thumb during production. Edited interview excerpts follow.
I read that you and your co-writer, John Collee, did extensive research and that you also knew people who were at the hotel when this happened. How else did you find survivors and were they readily willing to recount their experiences with you?
We had a huge advantage in that regard in that with the documentary this film was sort of inspired by, Surviving Mumbai, the director of that film had built a fair amount of trust with a range of different survivors, both the staff of the hotel together with other people who were involved in other parts of Mumbai that were under attack. And we were able to, first, really come up to speed with all of their research—not obviously just what was in the finished documentary, but the dozens of hours of interview footage that we were able to watch and the transcripts that we were able to read. So we knew a little bit going in that it was really the relationships that had already been forged by the documentary crew that gave us that in.
Beyond that, one of our co-producers—who's an Indian— he has a lot of dealings with India, particularly with the Taj group. Through him also, we were able to meet various Taj staff members and people who were involved. Then it's very much about listening, about developing a rapport with people over what is a very sensitive subject matter. I was surprised by the multitude of different ways that people were dealing with the event and their memories of the events. You had some people who were fundamentally shaken by it, whereas others, particularly many staff members who still work at the Taj, were more than happy to talk about it in a lot of detail.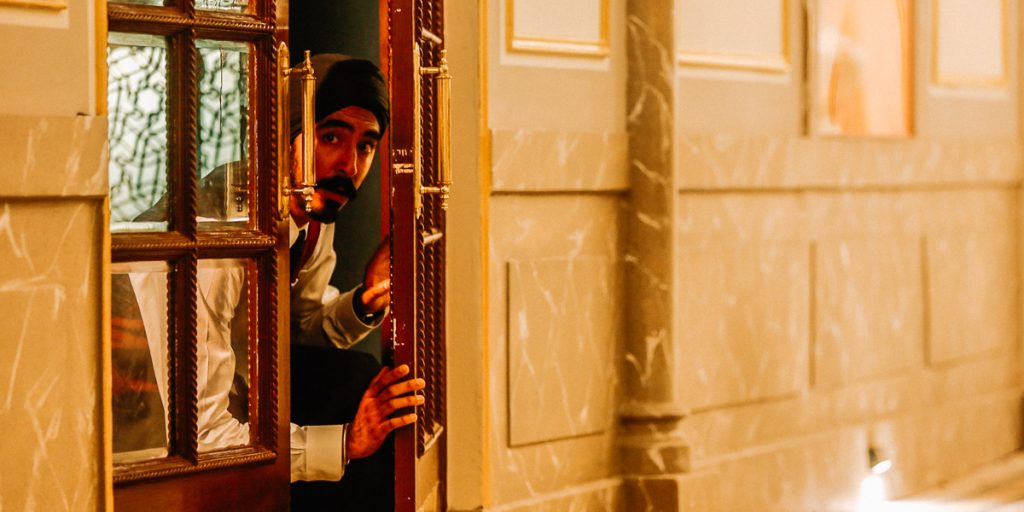 You also checked into the Taj hotel for more than a month to talk with staff members. Was it surreal being in the hotel and did you film any scenes there?
It was a life-changing experience, to be honest. You know, sitting across from the table, for instance, from Chef Hemant Oberoi. He's got his staff members there, and to think that this is the same kitchen that he'd hidden in years ago, and they had risked one another's lives to save one another. They get to walk down those hallways and the corridors and go into the ballrooms where all of these events were taking place. There's no way that we could have come to understand even a little way what the different people had gone through without being there.
I imagine it helped on a practical filmmaking level too, to see the actual spaces. 
We got a really clear idea of where everyone was and how things were moving through the hotel, to have a chance of being able to reflect that on screen. So staying there was everything really. We shot exteriors there. We didn't shoot any interiors in the Taj. No one was interested in having that recreated in a working hotel. But what we did do is we found other buildings throughout Mumbai and in the perimeter of Mumbai that had the same or similar architectural cues of the Taj. We had a great production design team based in India that with our Australian production designer worked together to really bring the different aesthetics of the Taj into our film.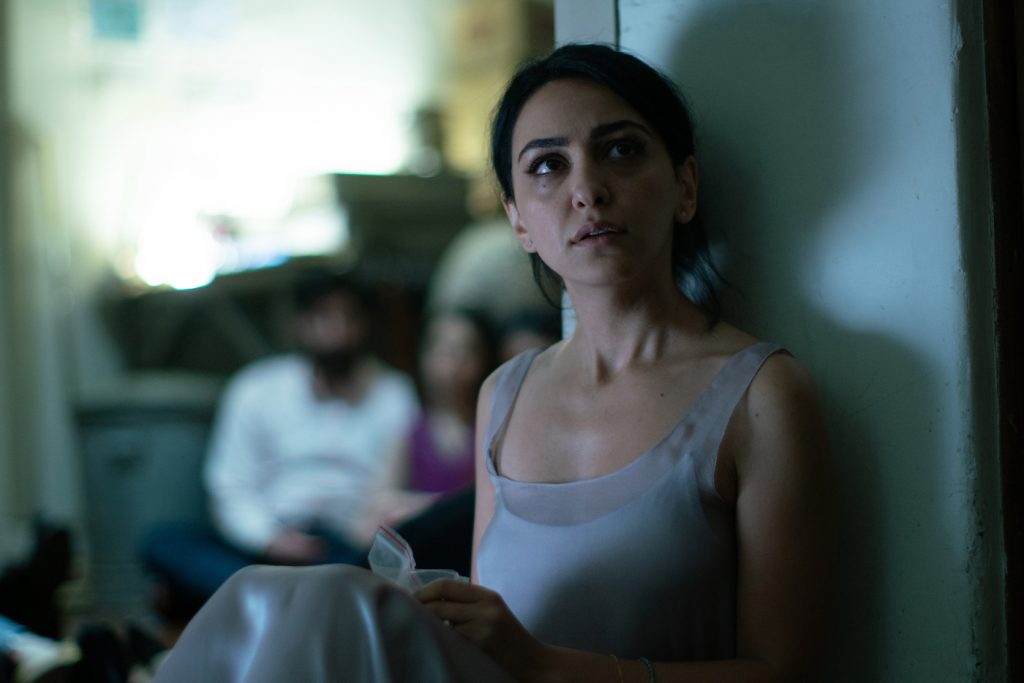 Did the story evolve through the fact-finding process and after speaking with people? 
It did. I was one of many people who didn't know too much about the attacks before they happened. I think when my co-writer and I went to India, we didn't have too many preconceived ideas, in terms of what the parameters would be of the story. It was even to the point where we were still deciding as to whether it was going to be single-protagonist or multi-protagonist or ensemble piece. The fact-finding mission of the research process really informed that, because we did get interviews with people from many different backgrounds, from people on the kitchen staff to esteemed businessman who were caught in the attacks, and learning of the brutality of this experience through these different viewpoints definitely infused its way into the film. The film is a kind of culmination in that it does alternate between these different perspectives.
What was it like working with Dev Patel and Armie Hammer? 
I had written the role of Arjun with Dev in mind, and Brandon Liebman, his agent, was a huge supporter of the script and the project. Having Brandon's support and obviously having Dev and Armie on board was a real game-changer in terms of our basic ability to be able to make the movie. They gave us a big push. You know, far more important for me as a creative, they're just really intuitive, generous, smart actors, and it was beyond an actor-director relationship. They were both really involved with the development of the project as well.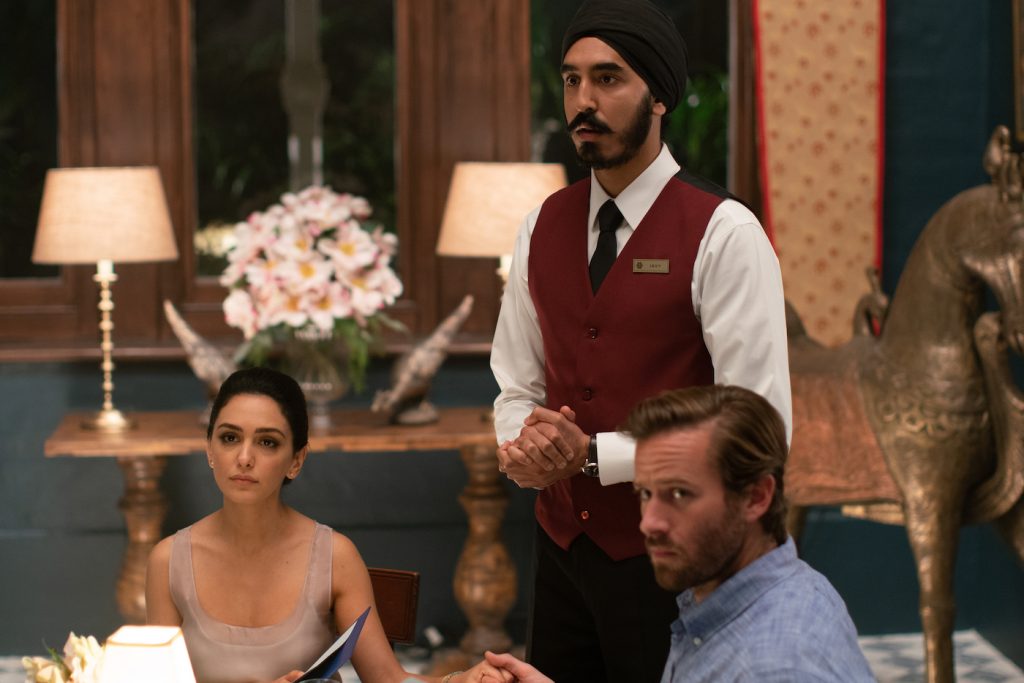 You had a few weeks of rehearsal. Is that typically the way you work?
The rehearsals were done for a number of reasons. We had actors from many different countries who had very different approaches to performance and acting. There were actors from Bollywood, from England, from America, from Australia. The rehearsal process was I think really key. We weren't rehearsing rote lines. There were different exercises and improvisations that we were doing to really try and develop a bond between the actors. Given that it's an ensemble film and it follows the many different perspectives, there's a lot that they had to do in their performance in a short amount of time. The rehearsals allowed us to explore that a bit. Also, many of the scenes in the film have a lot of people in the frame at one time. You write it and you've got something in mind, but when you get in the physical space, it's going to eventuate in different ways. And because we wanted the film to feel very organic and potent and real, a lot of what we were doing in rehearsals was setting the scene and letting the actors just breathe with it for a while.
We have to talk about the accident that occurred within days of completing the shoot. 
We were about 11 days or thereabout out from finishing the film in India, and I caught my thumb in a fan and off came the thumb. I just grabbed what was left of the thumb very quickly, which was not a lot, and dashed out of the door, got a cab, a driver, and rushed to a hospital, which in Mumbai traffic even at midnight takes an hour. And then a big crew was looking for the thumb on the ground, they found it, brought it to the hospital, and hours later most of it got reattached, so it was definitely an experience.
I think that means that the symbol for your movie is a "thumbs up," in more ways than one.
[Laughs] I love it. I love it.