A Surprising Game of Thrones Character Gets Their Own Iron Throne Poster
We've seen the Iron Throne a thousand times. The spiky, elaborate, metal position of power has become so ingrained in our brains, I couldn't spot the difference here at first. A new Game of Thrones poster shows a new angle of the most famous chair in Westeros – or does it?
A slew of posters released last month envisioned every single remaining main character ending up as the ruler of all. Daenerys Targaryen (Emilia Clarke), Jon Snow (Kit Harrington), and Cersei Lannister (Lena Headey) are obviously frontrunners for the title. Yes, even the Night King (Vladimir Furdik) is an option for those who have pledged to the Army of the Dead. However, the White Walkers may not be the only non-human contenders.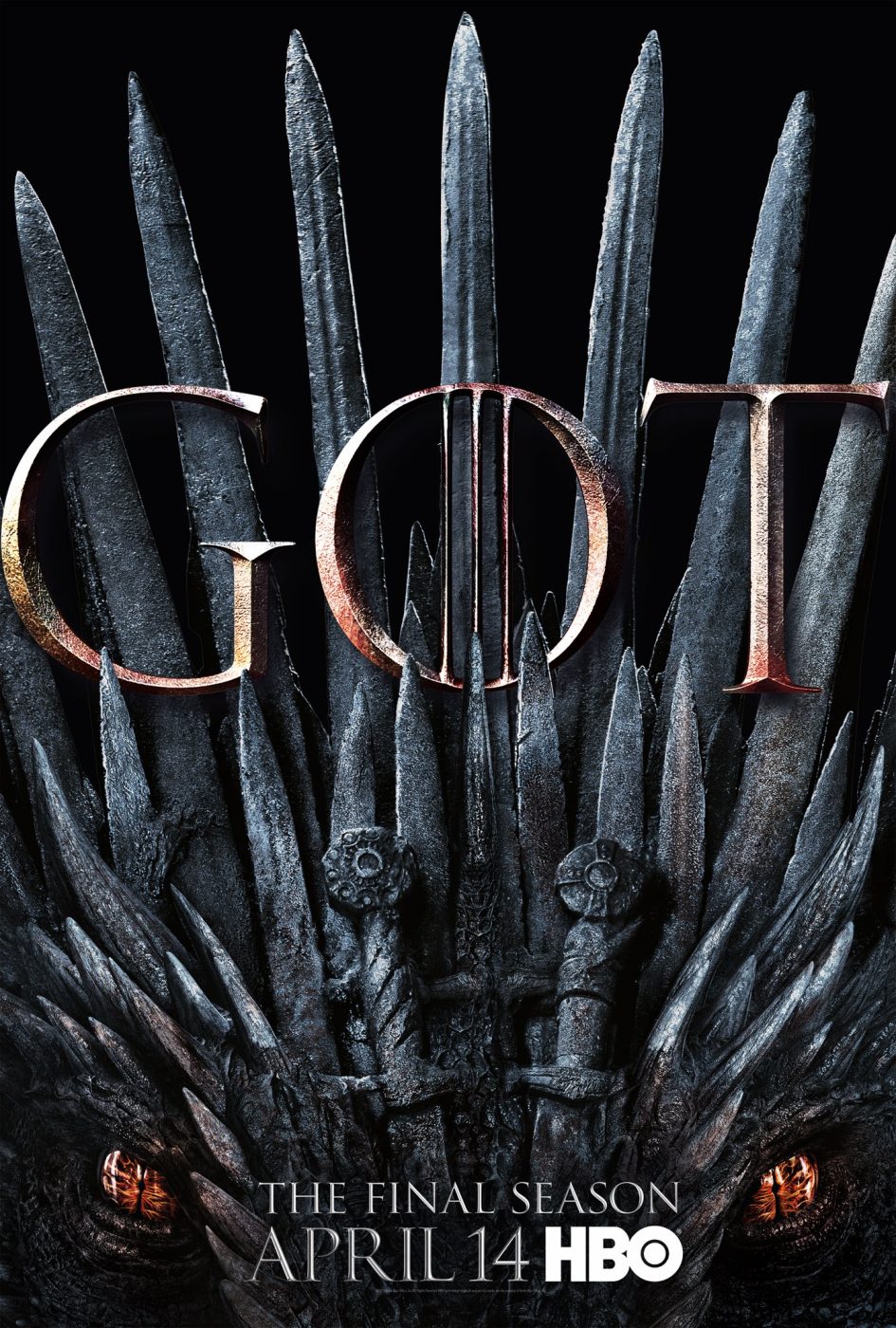 The latest poster appears to be a closeup of the seat back. Those crossed sword blades and welded handles we know. Those eyes we don't. Wait – eyes? The Iron Throne usually doesn't look back at us.
Take a closer look and the spikes are actually emanating from a dragon head. Two gleaming eyes peek around the final season release date. Could all human efforts fail and be fated to bow to Drogon or Rhaegal? Probably not literally, but this poster screams some major dragon intervention in the war between the living and the dead.
In our search for clues that Game of Thrones will have a happy ending after a LOT of tragedy, at least the dragon in a position of power has red eyes. That indicates he's still a warm-blooded fire breathing force for good. Watch out for the blue-eyed wight dragon, formerly known as Viserion.
Things have been bleak for, well, the entire time. But I feel a tide turning! Let the games begin and may fire triumph over ice.
Game of Thrones returns for a final epic season April 14.  
Featured Image: Viserion in Game of Thrones, season 7. Courtesy HBO.