The Talented Screenwriter Behind the Lovable, Genuinely Fun Bumblebee
The Transformers franchise has been, well, transformed with the coming of Bumblebee. The newest chapter of the Autobot saga has been hailed for infusing the metallic morphing machines with real heart. Director Travis Knight is the first director to helm one of the films after Michael Bay, but much of the credit for pushing the explosive action films into an emotional new era goes to screenwriter Christina Hodson.
If you are putting your finger on the pulse of creators to watch in the new year, Hodson deserves a spot on the list. She is getting a lot of buzz today as the new film rolls into theaters. The project was essentially her brainchild and didn't require a whole lot of tweaking since she first produced a script. Speaking with io9, Hodson said that the final film is an honest reflection of her vision.
"The movie hasn't changed a whole lot since I first pitched in summer of 2015," Hodson told io9. "I pitched it then and obviously they went and made the other movie. Then I wrote the first draft of this in the fall of 2016 and it honestly has stayed true. Certainly, the big broad strokes of the emotional journeys, key set pieces, all remain the same. Now, it's gotten bigger in some ways. We've added more fun. We got to go to Cybertron! But the heart of it really remained the same."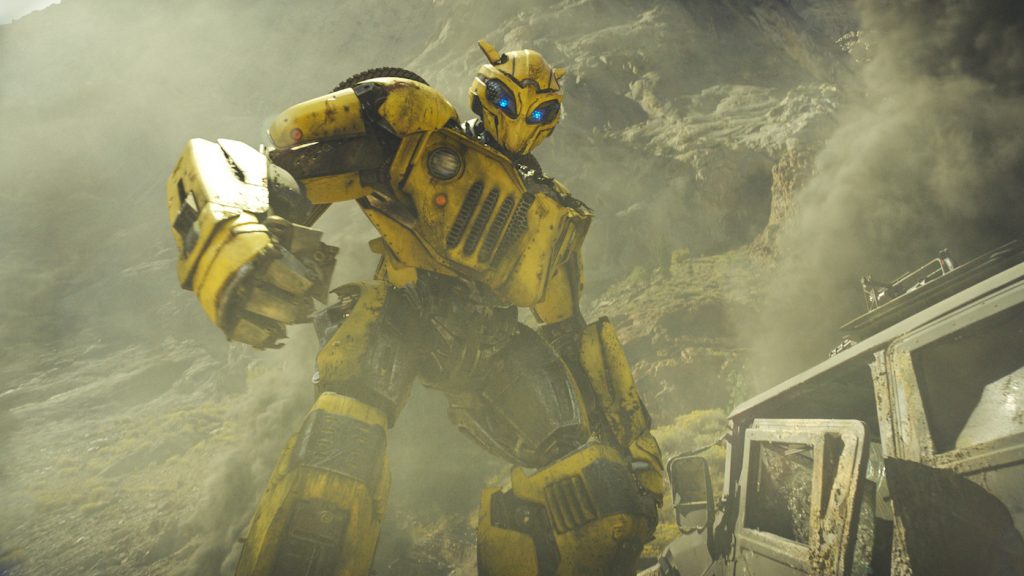 Hodson is writing her own rules during the process of writing blockbusters. That means giving real and dynamic roles to female characters. Charlie (Hailee Steinfeld) is a multidimensional character in a previously male-dominated franchise. That is the kind of rule-breaking we like to see.
"Generally, in these movies, girls, and especially teen girls, tend to be one thing or another," Hodson told Collider. "They tend to be the hot one, or the nerdy one, or they just fit into these neat little boxes that none of us actually belong in. Watching my niece grow up was so interesting because she would play with the Transformers boys' toys, but also wear a tutu. She didn't belong in any one category. I was like, 'I want her to grow up in a world where she sees female characters on screen that represent who she is, which is a nuanced, complicated, interesting, different, other thing.' Between her and my other niece in America, who just recently lost her mom and has an incredibly close bond with her father, those were the two inspirations for that character. It's weirdly a very personal backstory in a big franchise movie."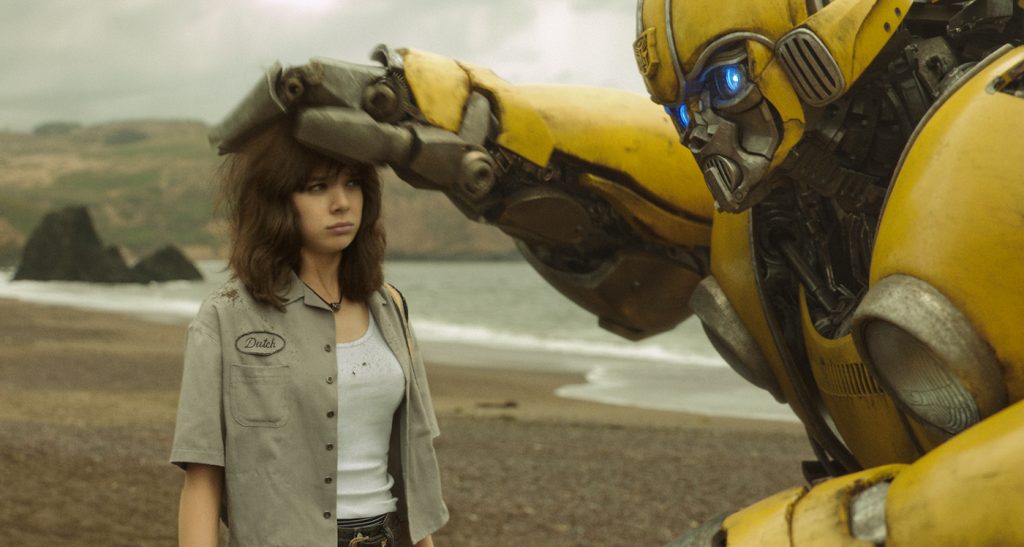 That's pretty impressive for tackling a beloved brand and even improving on it. Having a clear vision and pursuing it fearlessly is a rare feat. Next, she'll step into another high-profile universe. The DCEU to be exact. Hodson is scripting Margot Robbie passion project Birds of Prey. Watch out, 2019. Christina Hodson is on fire.
Bumblebee rolls into theaters today.
Featured Image: Left to right: Hailee Steinfeld as Charlie and Bumblebee in BUMBLEBEE, from Paramount Pictures. © 2018 Paramount Pictures. All Rights Reserved. HASBRO