Rodan, Mothra & King Ghidorah Revealed in new Godzilla: King of the Monsters Posters
Godzilla is going to have his claws full in the upcoming Godzilla: King of the Monsters. The most iconic beast in cinematic history not named King Kong, Godzilla has been making waves in the movies since the 1950s, and as digital technology has improved (and improved, and improved), so too has the realism and capability of the king of the monsters and his adversaries. A recent trailer revealed Godzilla's most lethal challenge yet, and now Warner Bros. has released a trio of new posters showcasing the Titans our most beloved giant dinosaurian creature will be facing off against. While it remains unclear exactly where, precisely, the battle lines will be drawn (might Mothra be a good moth?), you can be sure that Godzilla and Ghidorah will be clashing.
The new posters reveal the daikaiju monster Rodan (introduced in Toho Studios's 1956's Toho film Rodan), the colossal moth-monster Mothra (introduced in Toho's 1961 film Mothra), and the three-headed King Ghidorah (introduced in Toho's 1964 film Ghidorah).
The new posters clue us into the immense scale of these creatures, giving us our closest look at them yet: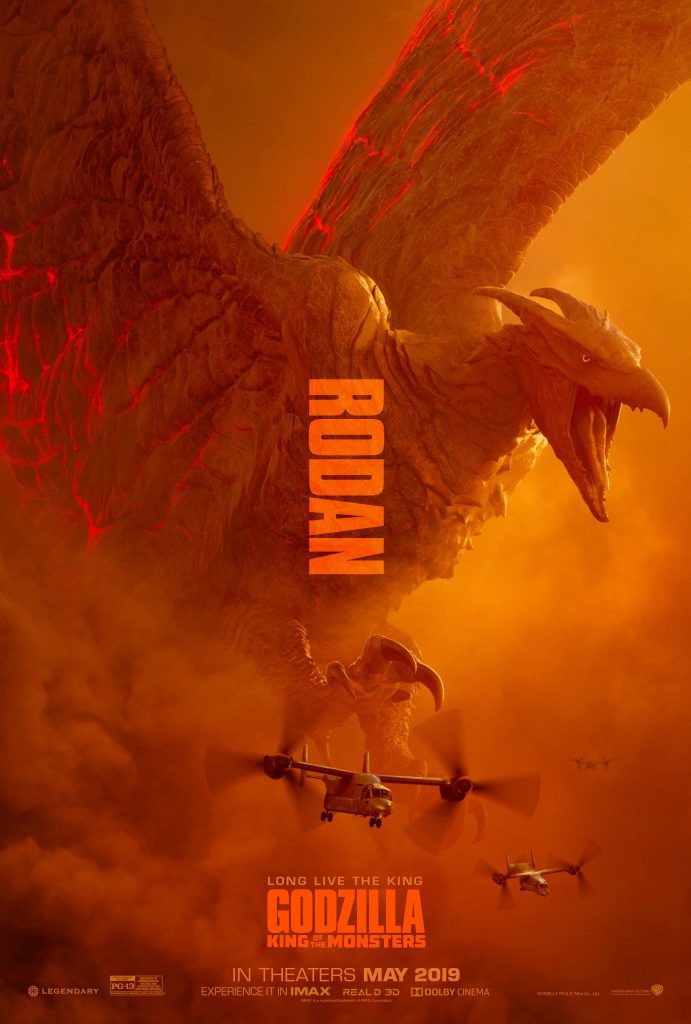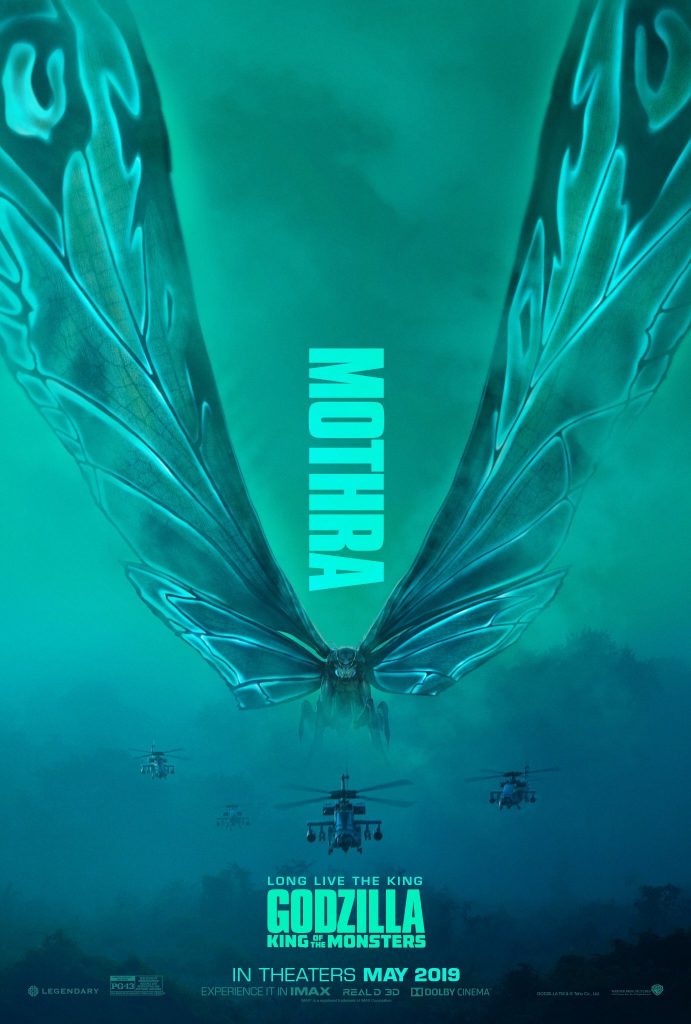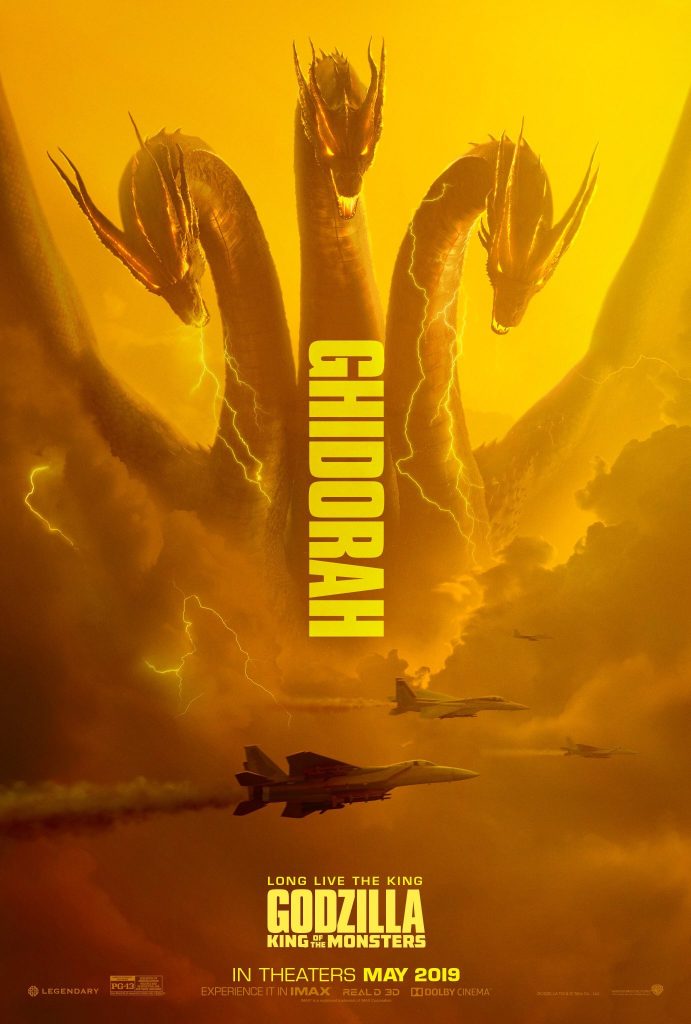 The king himself has his own poster as well, of course: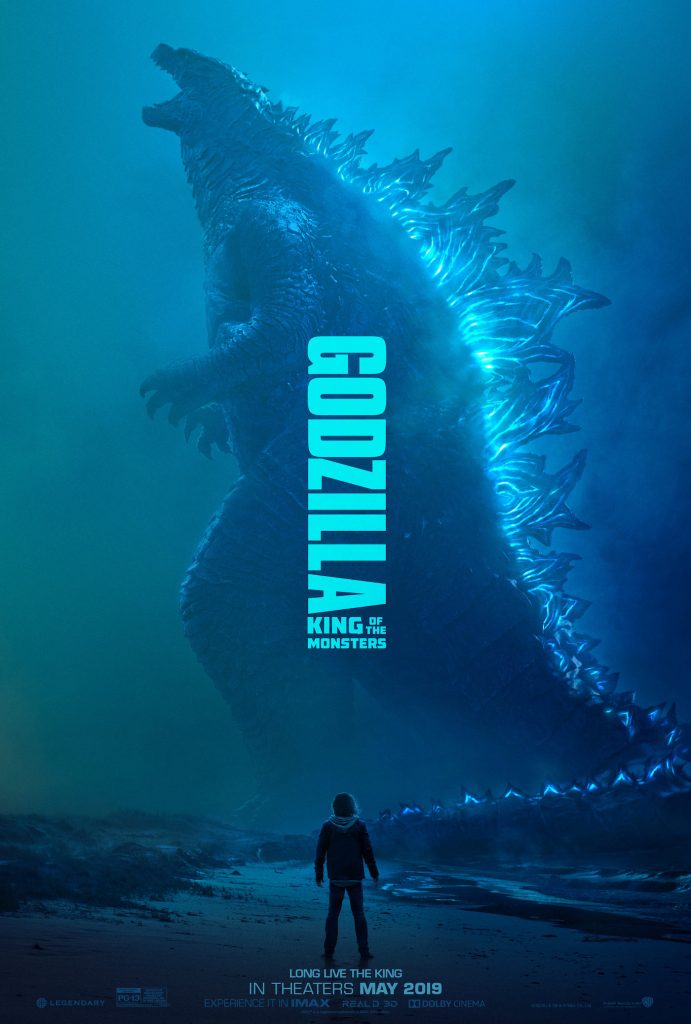 King of the Monsters comes from director Michael Dougherty (Krampus), and stars Millie Bobbie Brown (Stranger Things) in her feature film debut, alongside Vera Farmiga ( Up in the Air, The Conjuring films), and Ken Watanabe (The Last Samurai) and Sally Hawkins (Blue Jasmine), both reprising their roles from the 2014 Godzilla reboot. 
Here's the official synopsis from Warner Bros:
The new story follows the heroic efforts of the crypto-zoological agency Monarch as its members face off against a battery of god-sized monsters, including the mighty Godzilla, who collides with Mothra, Rodan, and his ultimate nemesis, the three-headed King Ghidorah. When these ancient super-species—thought to be mere myths—rise again, they all vie for supremacy, leaving humanity's very existence hanging in the balance.
Godzilla: King of the Monsters also stars Kyle Chandler, Bradley Whitford, Thomas Middleditch, Charles Dance, O'Shea Jackson Jr., Aisha Hinds, and Golden Globe nominee Zhang Ziyi.
Godzilla: King of the Monsters roars into theaters on May 31, 2019.
Featured image: Courtesy of Warner Bros. Pictures.