Horns Aplenty in the New Hellboy Poster
At some point during director Neil Marshall's Hellboy reboot, we're likely going to see the moment Hellboy (Stranger Things star David Harbour) has his horns filed down. That's because on the new poster just released by Lionsgate, our favorite demon with a heart of gold is sporting two very massive horns, yet in the first image from the film, Hellboy's horns are no more. The logline is catchy, the crown of fire arresting, but the poster is dominated by Hellboy's horns: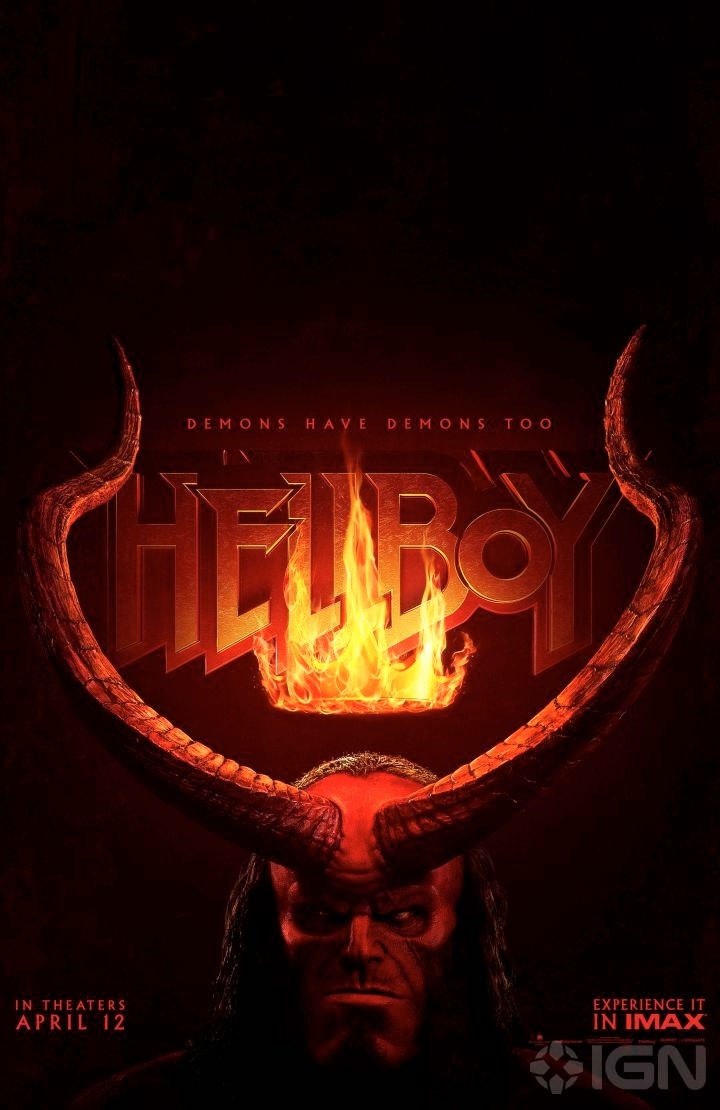 It's interesting that two posters have now featured Hellboy with full-grown horns. The first poster released at New York Comic Con also had a horned Hellboy, so what is the deal? Apparently, this isn't just an artistic choice for marketing. We expect for the horns to actually become a plot point in the film.
Fans are more familiar with seeing the reformed demon without the forehead accessories. Brought forth by Nazis expecting him to rain hellfire on the Earth, the disgruntled antihero turns from his malevolent beginnings and files them down, which is probably more painful than it sounds.
Marshall's adaptation isn't picking up where Guillermo del Toro's two Hellboy films left off. Instead, working from a story from "Hellboy" creator Mike Mignola, the Game of Thrones director is getting a fresh crack at the lovable galoot, and having sharpened his epic action skills on GoT (he helmed the singularly epic "Blackwater" episode, for example), the new Hellboy should be a treat.
The poster comes ahead of the new trailer, which will be released this Thursday, December 20. The film opens on April 12, and joining Harbour are Ian McShane as Professor Bruttenholm, Daniel Dae Kim as Ben Daimio, Sasha Lane as Alice Monaghan, and Milla Jovovich as the Blood Queen.
Featured image: David Harbour stars as 'Hellboy' in HELLBOY. Photo Credit: Mark Rogers.