David Harbour Looks Intense as Hellboy in First Image from Film
Hellboy is a demon on a mission in a new image from the upcoming live-action film. Empire Magazine shared the first look of David Harbour in action as the antihero and he looks absolutely ferocious.
Harbour shared a first set image in black and white more than a year ago. At the same time, Hellboy creator Mike Mignola tweeted out the first color photo of Harbour in full hair and makeup. The movie still gives us a better look at the mechanical arm that has gone through slight alternations and the character's favorite jacket. His horns have also been filed down as is a major plot point in the books. A poster from NYCC showed them in full.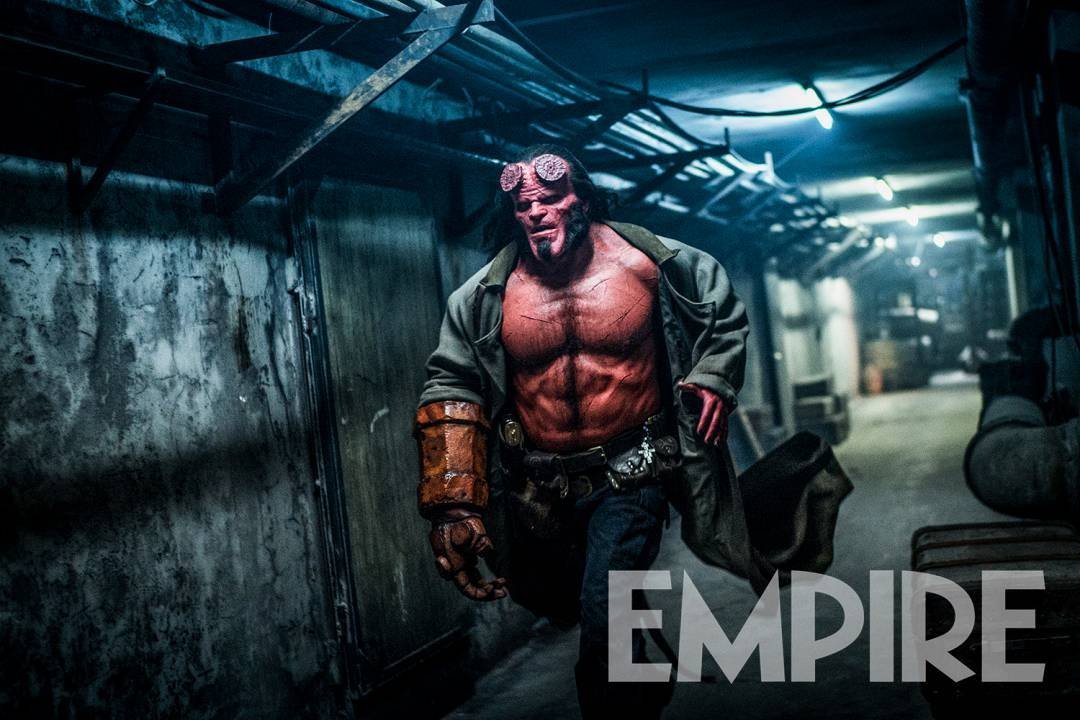 This iteration shows Hellboy sporting significant scarring so he's not afraid of a fight. He's rushing down a darkened corridor and appears to be alone, but probably not for long. He must not be anticipating an imminent attack, though, as all of his weapons are holstered.
The Guillermo del Toro adaptations had a lighter sensibility than the comics and were more comedic in nature. While absolute classics and an interesting take on the graphic novels, Neil Marshall's new spin appears to cling more closely to the source material. Marshall's vision is darker and even treads horror territory. Expect a hard R-rating here.
"It was always a case of, 'When in doubt, go back to the source material.' Some of the stuff is pretty sick," Marshall told Empire. "More violent and more bloody. We weren't making it with handcuffs on."
Hellboy is a truly dark creation. It was really interesting what del Toro did with the material and I am ardent fan. However, I also love the grislier side of Hellboy and am excited to see it go in a new direction. If a reboot is adding something to the material, as this appears to be, I am all for it.
Hellboy hits theaters April 12.
Featured Image: Hellboy poster. Courtesy Lionsgate.