Exclusive: Anime Auteur Talks About the Child Heroes of Mirai
GKIDS has produced six Oscar-nominated animated pictures since 2015 and its latest effort, Mirai, is shaping up to be another Academy contender. Created by Japanese auteur Mamoru Hosoda for Studio Chizu, the anime feature follows adorable four-year-old Kum, who resents the arrival of his equally adorable baby sister. Time traveling adventures ensue when Kum magically meets up with a future version of his sister after she's become a fun-loving teenager.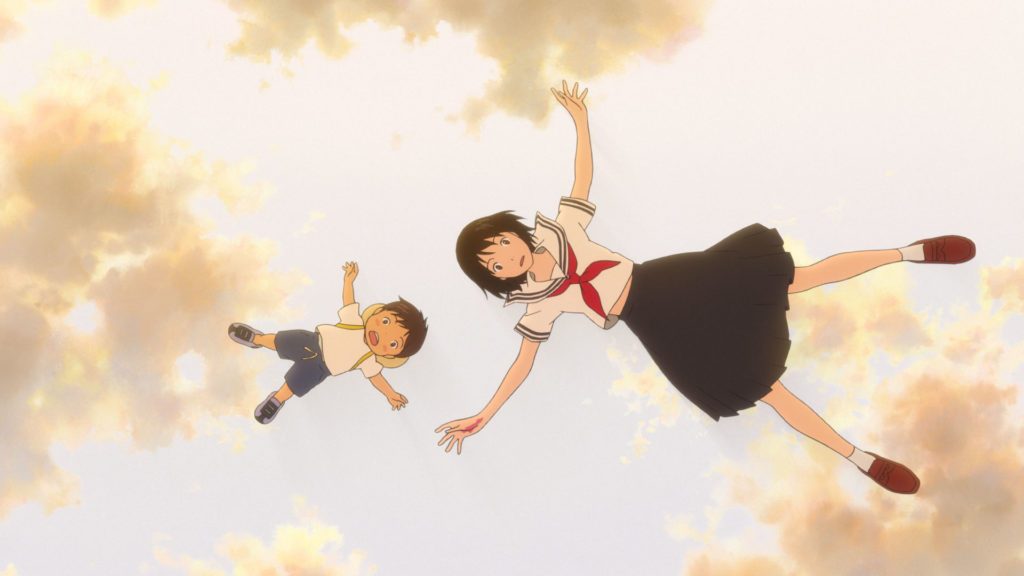 In this video interview for The Credits, Hosoda reveals how he and his team made the animated kids seem real. "I wanted to faithfully depict child-like movement, mannerisms, facial expressions," he says in the English translation of his remarks. "The characters in the film are based on my own children so I brought my kids to the studio where they were surrounded by animators."
Artists generated hundreds of drawings of Hosoda's family, focusing on little details including "the softness of children," he says. The end game: "To create child characters that real children would believe."
Trained as an oil painter, Hosoda shifted his focus to animation projects distinguished by delicate draftsmanship, subtle color palettes, and family-friendly themes. Like his previous works The Girl Who Leapt Through Time, Wolf Children and The Boy and the Beast, his latest taps into a childlike sense of wonder, winning a New York International Children's Film Festival audience award along the way. But how did Mirai go over with his own son, the role model for the film's fictional Kun? "I thought he might get self-conscious or embarrassed about seeing himself on screen, but he really enjoyed the subject matter, probably because the film is filled with things he is interested in: Trains, cute dogs, and being able to talk to one in person."
Mirai is currently playing in select theaters.
Check out the exclusive clip here:
Check out the full trailer here:
Featured image: An image from 'Mirai.' Courtesy GKIDS.