Avengers: Endgame Poster Reveals Surprise Release Date
The Avengers: Endgame trailer arrived this morning, teasing that the film would be opening in April. This was a change from the May 3, 2019 release date we've all been working with. Now, Marvel has released the first poster for the Russo Brothers' epic finale, and we've got an official release date to report—April 26, 2019.
You'll remember that this is precisely what happened with Avengers: Infinity War. The first half of this two-part epic was originally slated to premiere on May 4, 2018, but then Marvel and Disney decided it made more sense to release the film a week early, in an effort to both combat piracy (thereby no longer forcing people in other countries to wait slightly longer for the release of the film and potentially going for a bootleg copy out of impatience) and increase their box office potential.
Keep in mind that when Infinity War was premiering, Disney also had another little film called Solo: A Star Wars Story in the hopper (it was released on May 25, 2018), so moving Infinity War up gave those two mega properties some breathing room. For Endgame, one imagines that Disney is thinking that it can't hurt to release the film in the same week, a year later, considering how insanely well Infinity War went, to say nothing of the symmetry.
As for what Endgame will actually deliver, we have a few—a very few—notions wow that we've gotten our first look at the trailer. We know that Hawkeye is returning, Ant-Man will be joining back up with his old buddies (the poor guy, like just about everyone else, lost everyone he loved at the end of Ant-Man and the Wasp), and Captain America and Black Widow have some kind of plan to defeat Thanos. We can only assume their plan also involves figuring out a way to bring their friends back from the dead—otherwise, Spider-Man: Far From Home and a bunch of other MCU films slated for Phase 4 are going to be missing their titular heroes.
Here, then, is the first Avengers: Endgame poster, no doubt not the last one we'll see for the film.
Avengers: Endgame officially opens April 26, 2019, and stars Robert Downey Jr., Chris Evans, Chris Hemsworth, Scarlett Johansson, Mark Ruffalo, Jeremy Renner, Paul Rudd, Don Cheadle, Karen Gillan, and Captain Marvel herself, Brie Larson.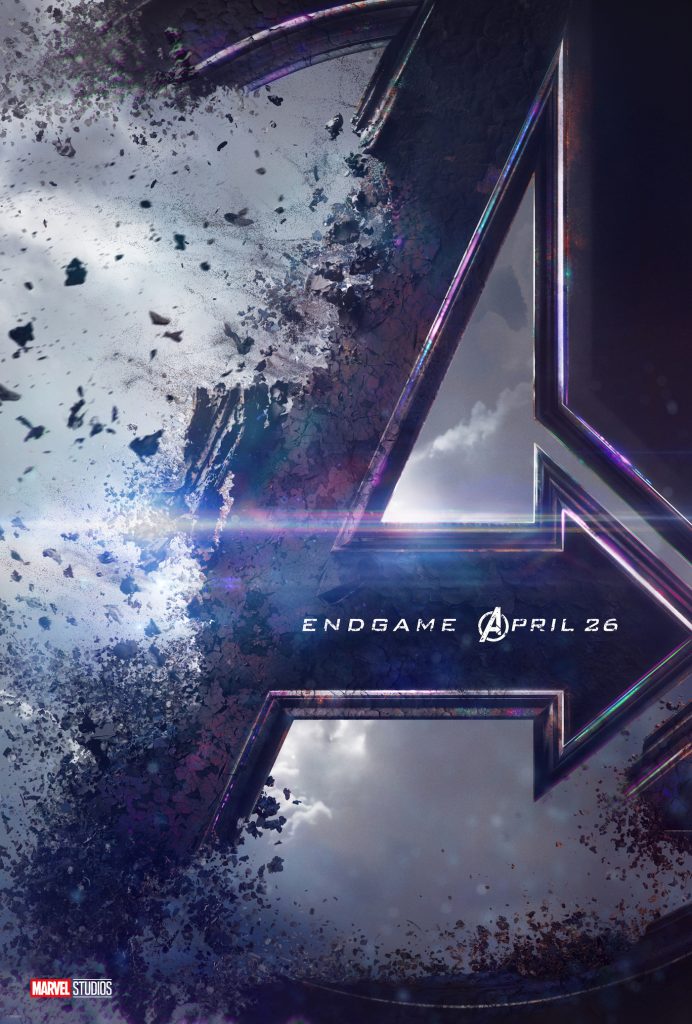 Featured image: Avengers Endgame poster. Courtesy of Marvel Studios