New Trailer for Andy Serkis' Mowgli Reveals Motion-Capture Marvel
A new look at Andy Serkis' Mowgli has arrived, revealing the motion-capture master's gorgeous take on the Rudyard Kipling classic "Jungle Book." Yet there's more good news to share here, courtesy of Netflix—the streaming service has given us a new Mowgli trailer and revealed they'll be giving Serkis' adaptation a theatrical release. The new film (now titled Mowgli: Legend of the Jungle) will be a departure from Jon Favreau's The Jungle Book for Disney, which was a gorgeously realized version of the Kipling classic that hewed closely to the lighter spirit of the book (while still retaining some necessary thrills and chills). In Serkis' telling, and aided by cutting-edge motion-capture effects for the animals, Mowgli will showcase the talented actor/director's mastery using the technology to give non-human characters an astonishing breadth and depth of emotion, and from what you'll see in this trailer, you'll likely want to take in this film on the biggest screen possible.
This news follows Netflix's decision to release Oscar-contenders like Roma and The Ballad of Buster Scruggs in theaters before they stream. So, too, for Mowgli: Legend of the Jungle, which will begin its limited theatrical run on November 29, 2018, in L.A., New York, San Francisco, and London before streaming on Netflix and showing in additional U.S. and U.K. theaters on December 7, 2018. This theatrical release gives Mowgli a chance to vie for Academy Awards, and from what we've seen thus far, a visual effects nomination is definitely possible.
Mowgli: Legend of the Jungle stars Christian Bale, Cate Blanchett, Benedict Cumberbatch, Freida Pinto, Matthew Rhys, Naomi Harrie, newcomer Rohan Chand, and Serkis himself.
Check out the new trailer here:
Here's the official synopsis:
Acclaimed actor and director Andy Serkis reinvents Rudyard Kipling's beloved masterpiece, in which a boy torn between two worlds accepts his destiny and becomes a legend. Mowgli (Rohan Chand) has never truly belonged in either the wilds of the jungle or the civilized world of man. Now he must navigate the inherent dangers of each on a journey to discover where he truly belongs. Christian Bale, Cate Blanchett, Benedict Cumberbatch, Andy Serkis, Freida Pinto, Matthew Rhys, and Naomie Harris lead an all-star cast along with newcomer Rohan Chand in this visually spectacular and emotionally moving adventure.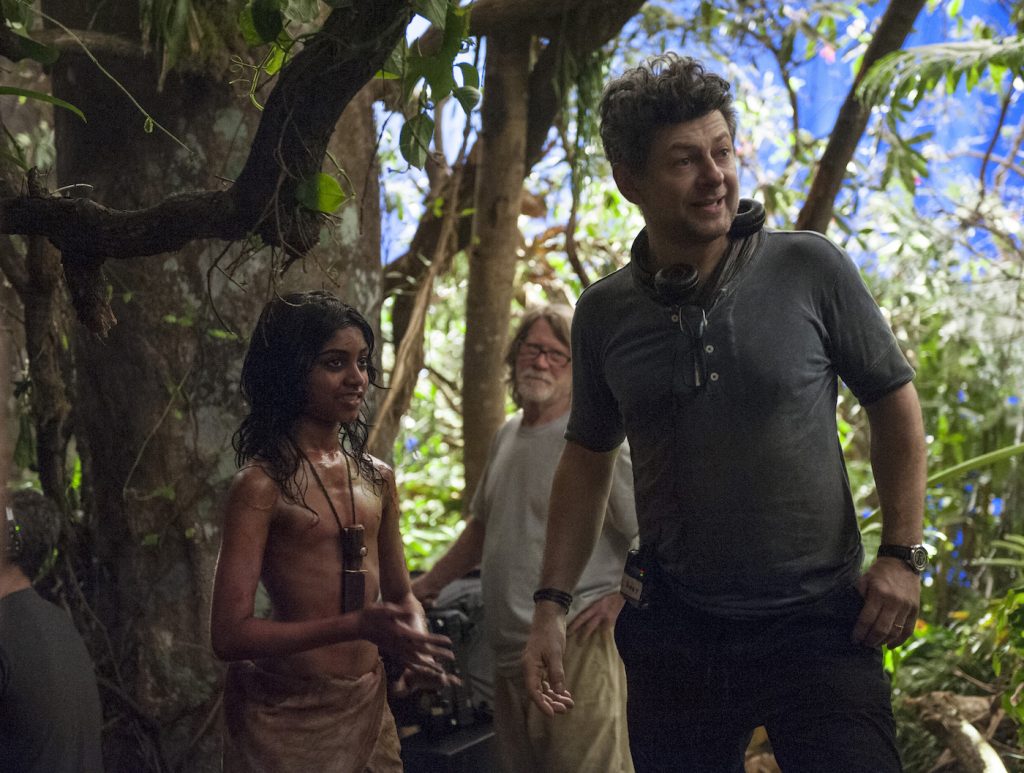 Featured image: Rohan Chand as "Mowgli" in the Netflix film "Mowgli: Legend of the Jungle" Courtesy Netflix.