Composer Dustin O'Halloran Finds Music to Express The Hate U Give
The Hate U Give premiered at TIFF one day after the first airing of the Colin Kaepernick Nike ad. That the add went viral and became such a controversy only added to the fame and buzz around the composer of the music used in the ad, Dustin O'Halloran, who also provided the score for The Hate U Give. The films follows 16-year old Starr (an outstanding Amandla Stenberg) as she goes back and forth between her working-class Garden Heights neighborhood and the predominantly white Williamson Prep School across town—until a tragedy collapses the siloed world Starr had created.
O'Halloran, who is best known for the Oscar-nominated score for Lion, doesn't mind being connected to politically charged subject matter. Though he spends most of is time outside the United States living in Italy, Berlin, and now Iceland, O'Halloran knows the US is in a precarious place right now, saying what is happening here is being talked about all over the world. He believes in free speech and the right to protest, and says "he wants to be on the right side of history." That made working with director George Tillman Jr. to create music that propelled forward the timely story of police brutality and taking a stand in an authentic, organic way, all the more essential. O'Halloran chose piano, a 40-piece orchestra, and interspersed electronic elements to represent the lead character of Starr, her family, and the growing, potentially explosive crisis in which she is a central figure.
"The film is following her journey so the idea is the score follows her conflict and the internal part of her, and the piano is definitely one part of that,"O'Halloran says. "Piano is so dynamic, such a great way to be singular, and it's so expressive. It can come down and represent a single person, so that ended up working well. The whole concept of the score is we were trying to keep it in a very honest place, and while there are a lot of very dramatic things that happen, George and I were very sensitive about keeping it in a place that had an honest feeling."
"I wanted to create a lot of parts that were warm and represented the connection that Starr's family had," O'Halloran continues. "The family represented in the story is very tight and close. The father is a strong, warm, consistent figure that just there so much for his children. There's also this tension and this feeling that things could possibly go out of control, which of course starts with the shooting. I wanted to express that in a more visceral way. I wanted it to feel contemporary and that it's a story that's really happening now. I didn't want it to feel outdated, so my idea was to get away from a melodic structure and create soundscapes with electronics and extended techniques with strings so that everything would be more like a feeling. I was going for visceral feelings."
Working with director George Tillman Jr. has been one of the highlights of O'Halloran's career. He experienced an ease of collaboration and an enthusiasm that was inspiring, with a process that flowed from the very beginning.
"As Starr's journey moves forward, there's also something bigger happening. George was really trying to bring out the sense that things were bigger than her and that was what was helping her with the choices she had to make. It was something we were trying to represent in the score, going from the singular viewpoint but blossoming into something bigger. That's how she realizes she has to take a stand."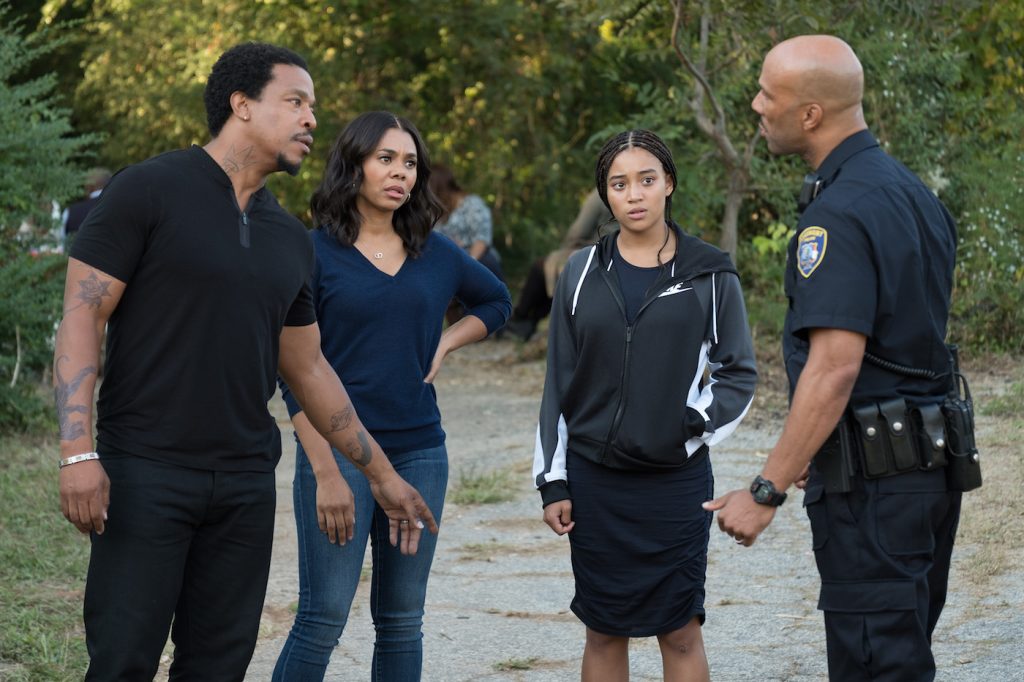 "George came over to my studio, and we spent some time really talking about what he was looking for," O'Halloran says. "Even in the beginning stages, we were in sync. I went away and wrote half the score because I wanted to come back with a big palette of sounds and ideas and I was trying some really experimental stuff. I did a lot of work with modular synths and electronic sounds, and I wanted to present him with a clear picture of what that meant. Some scenes are always a bit trickier because there's so much story in this film. It was more about when we wanted to pull back, what we wanted to highlight, and what we wanted to leave space for. It flowed pretty well, and working with George was one of the best experiences I've had in terms of support and collaboration. He is really passionate and works on instinct. As soon as he hears what he wants, he know it. He doesn't hesitate, and gets super excited."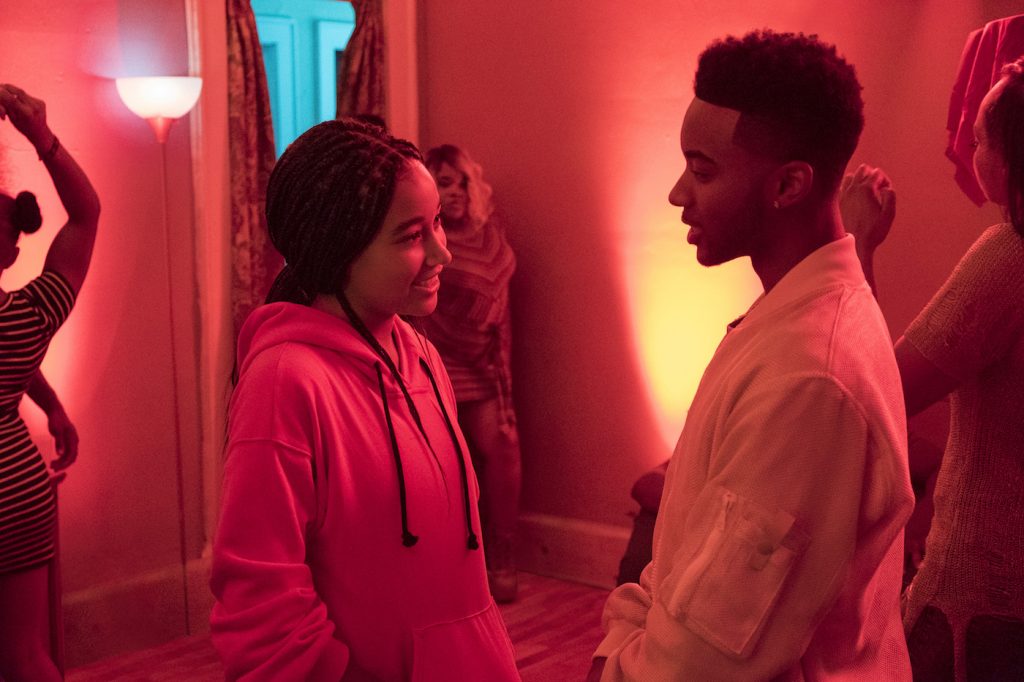 While living in Berlin, O'Halloran shared a studio space with the late, great composer Johann Johannsson, and credits him with helping his evolution as a musician and composer.
"He was a very dear friend of mine. He produced my last solo record. There was a lot of collaborating and his studio was next to mine. We could always go into each other's studios to hear projects. That's a rare experience for composers, to be in a space where we can share ideas. He was a great inspiration. He was, is, and will be one of the great composers of our time. His influence on all of us is he was so uncompromising in his music and was always pushing us all forward to experiment. He went to great lengths and great depths in his work, even in his film work. He reminded me to always strive for originality, because he really sought that out.  He was always reminding us to stretch ourselves."
The composer is on to his next project, all while preparing to be a first-time father, and relocating to Iceland. He says the experience of working on such a complex score, utilizing the famed 20th Century Fox musicians and recording studio, has given him experience that will allow him to experiment the way Johannsson inspired him to do.
"I got to use a lot of colors that I've never been able to use in a film score, working with electronics and extended techniques, and getting away from the piano and more melodic material I've done in the past was great. There's so much about this score that intimidated me in the beginning. I got through it, and at the end, I feel very proud of it. When you tackle a score like this one, that's 75 minutes of music, and a lot of different elements, it's like looking up a big mountain, and wondering how you're going to climb it. Being able to get through it and having it work really well and doing a session at 20th Century Fox, I've walked away feeling so much more confident."