The Final Fantastic Beasts: The Crimes of Grindelwald Trailer Boasts Character Reveal
Dumbledore (Jude Law) is back to his cryptic counselor ways. The sage and powerful wizard usually knows more than he is letting on, even if that means leading his proteges into danger. In the fight against Lord Voldemort, we saw he was ultimately willing to sacrifice Harry Potter to defeat the dark arts. In the final trailer for Fantastic Beasts: The Crimes of Grindelwald, he is again expecting things to go 'terribly wrong,' but has at least given Newt Scamander (Eddie Redmayne) a safe place to find a pot of tea. In Paris. Fun!
The Fantastic Beasts series is intended to explore much more of the wizarding world. The first installment was set in America, while The Crimes of Grindelwald heads to Paris. While most of the story is new, there are some connections to Harry Potter that we know to be true. Newt Scamander will eventually pen the definitive textbook, Fantastic Beasts and Where to Find Them; Professor Albus Dumbledore mentored Newt in school; Nicolas Flamel will come to Newt's aid; and eventually, Dumbledore and Grindelwald will battle for the Elder Wand. One thing we were not expecting, however, was the appearance of a very famous snake.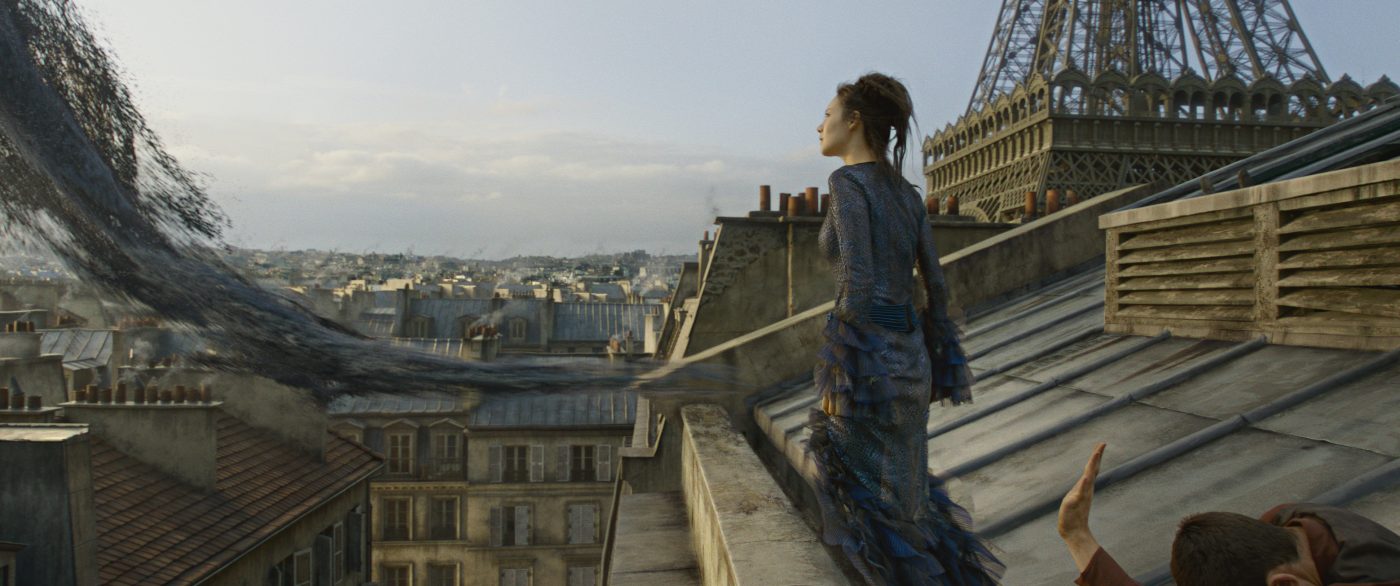 The trailer takes us to a delightful circus scene filled with colorful performances, but it has a dark side. A crowd gathers to watch a woman in a cage. Creedence (Ezra Miller) whispers, "Nagini," just as Maledictus (Claudia Kim) contorts into a wild backbend and transforms into that most reviled reptile. Yes, we have been misled and Maledictus is actually someone else entirely. Lord Voldemort's pet and Horcrux was once a shapeshifting circus performer. It is tempting to immediately loathe Kim's character, but the actress told EW she is not a single-sided villain.
"It will be so interesting to see another side of Nagini," Kim told EW. "You've only seen her as a Horcrux. In this, she's a wonderful and vulnerable woman who wants to live. She wants to stay a human being and I think that's a wonderful contrast to the character."
I, for one, will never forgive Nagini for killing Severus Snape. However, I may come to understand her better. As it turns out, Nagini has had a rather long and presumably difficult life. I am not sure how long snakes live, but now any time I rewatch Harry Potter and the Deathly Hallows, I will always remember she is a contemporary of Dumbledore. Is it possible that she will cross paths with Tom Riddle in the Fantastic Beasts series? This could open up more ways in which the past will affect Harry's future.
Fantastic Beasts: The Crimes of Grindelwald opens in theaters November 16.
Featured Image: A scene from Warner Bros. Pictures' fantasy adventure "FANTASTIC BEASTS: THE CRIMES OF GRINDELWALD," a Warner Bros. Pictures release. Courtesy of Warner Bros. Pictures