New Creed II Trailer Sees Michael B. Jordan in Toughest Fight Yet
The new trailer for Creed II has arrived, giving us a fresh look at Michael B. Jordan's return to the ring as Adonis Johnson, son of the late, great Apollo Creed (Carl Weathers). Directed by Steven Caple Jr., and written by Sylvester Stallone and Cheo Hodari Coker (Luke Cage), Creed II will see Adonis continue his training with Rocky Balboa (Sylvester Stallone) and face off against Vitor Drago (Florian Munteanu), the son of Ivan Drago (Dolph Lundgren), the man who killed his father in the ring in Rocky IV. The wonderful Tessa Thompson returns as Adonis' love interest, Bianca.
This new trailer gives you a lot of fresh footage, and it doubles down on the emotional impact—both literal and figurative—of Adonis fighting the massive, dangerous Vitor in what has to be an attempt to avenge his father's death. That's a lot of heavy emotional lifting, but if anyone can pull it off, it's Michael B. Jordan. Writer/director Ryan Coogler's Creed was excellent, and with Jordan, Stallone and Thompson back, and not one but two Dragos in the film, we're hoping Creed II recaptures the magic of the last film.
Check out the new trailer here:
Here's the official synopsis for Creed II:
Life has become a balancing act for Adonis Creed. Between personal obligations and training for his next big fight, he is up against the challenge of his life. Facing an opponent with ties to his family's past only intensifies his impending battle in the ring. Rocky Balboa is there by his side through it all and, together, Rocky and Adonis will confront their shared legacy, question what's worth fighting for, and discover that nothing's more important than family. Creed II is about going back to basics to rediscover what made you a champion in the first place, and remembering that, no matter where you go, you can't escape your history.
And here's the new poster: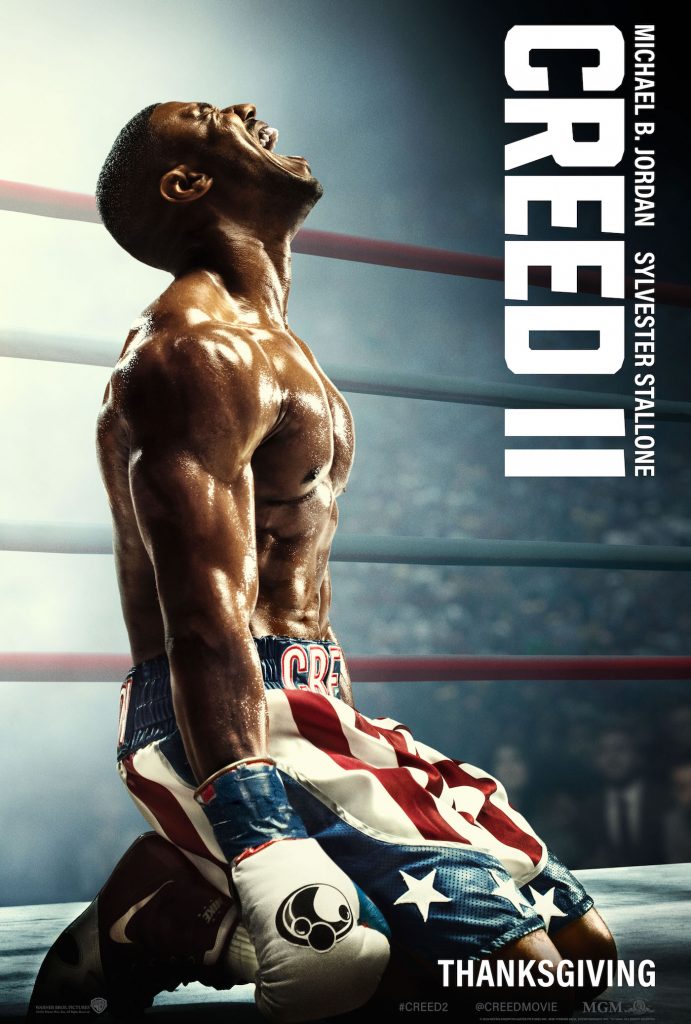 Creed II enters the ring on November 21, 2019.