New Creed II Images Tease Adonis Creed's Biggest Fight yet
Writer/director Ryan Coogler and star Michael B. Jordan reinvigorated the Rocky franchise with 2015's Creed. Our first glimpses at Creed II, with Coogler now executive producing director Steven Caple Jr.'s film (from a script by Luke Cage writer Cheo Hodari Coker and Sylvester Stallone) have been very promising. The first trailer showed us Adonis Creed (Jordan) preparing for the fight of his life; he'll be squaring off against the son of Rocky IV's Ivan Drago (Dolph Lundgren), the man who killed his father in the ring. Now MGM and Warner Bros. have released the first images from the film, which show Adonis training with Rocky Balboa (featured), and another with him preparing to take to the ring.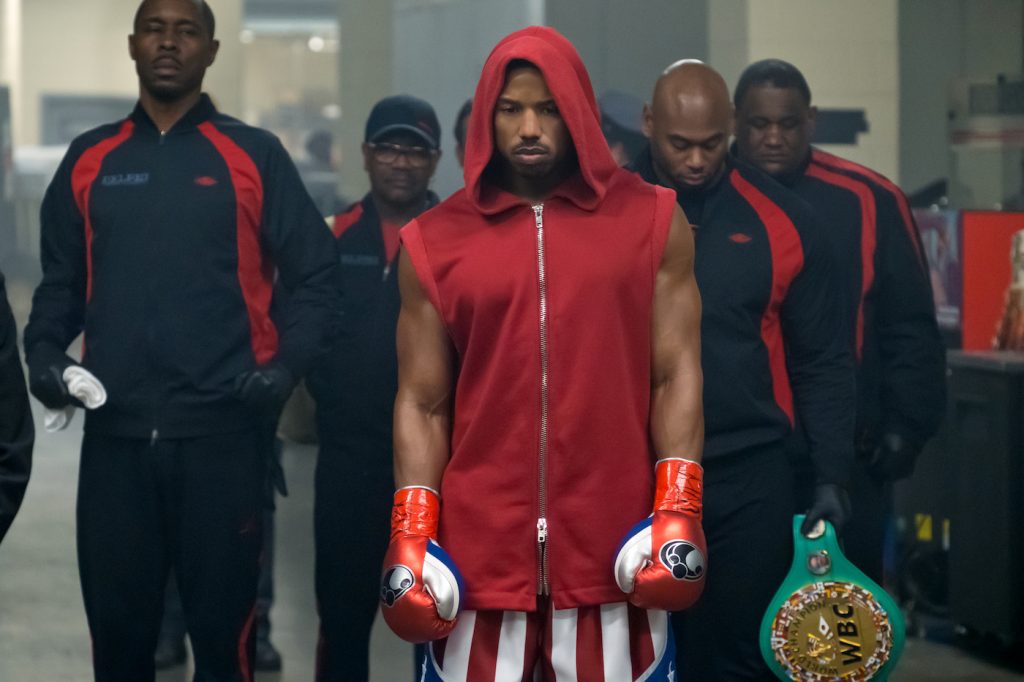 With Jordan now a household name thanks to both his work in Creed and Coogler's Black Panther, interest is high for Creed II. It'll be intriguing to see how Stallone managed one of the most emotional storylines in the franchise's history—Ivan Drago's killing of Apollo Creed—and used it to fuel Adonis's narrative in Creed II. In Creed, Adonis spent part of the film essentially trying to escape his father's shadow. It was only until he accepted his own identity as the son of the famous, fallen boxing superstar, did he come into his own in the ring. Now that he'll be facing the son of the man who killed his father, how might Adonis manage his emotions, and his own personal growth as a man and a boxer, in the face of what will be a brutal fight, both emotionally and physically?
Dolph Lundgren returns to reprise his role as Ivan Drago, and his son Viktor is being played by Florian "Big Nasty" Munteanu, a real life Romanian boxer and a colossal man (he's 6'4″ and around 240lbs). He'll be a major challenge for Adonis, who will not only be facing Drago in the ring, but his own personal struggles outside of it.
Returning stars include Tessa Thompson and Phylicia Rashad. The film also stars Wood Harris, Russell Hornsby and Andre Ward.
Creed II opens in theaters on November 21st.
Featured image: Michael B. Jordan stars as Adonis Creed and Sylvester Stallone as Rocky Balboa in
CREED II. Credit: Barry Wetcher / Metro Goldwyn Mayer Pictures / Warner Bros. Pictures
© 2018 Metro-Goldwyn-Mayer Pictures Inc. and Warner Bros. Entertainment Inc.
All Rights Reserved.