How Fight Trainer Don Lee got Jennifer Garner Back in Action for Peppermint
Seventeen years after her star-making turn as Sydney Bristow in Alias, Jennifer Garner is back in action and back in action shape for the new movie Peppermint.
In the new movie (out today), Garner engages in hand-to-hand combat, knife fights, gunfights, and even a little boxing. She did the majority of her own stunts.
"She is heavily involved in her fight scenes. The majority of things she could do she does," said Don Lee, Garner's fight trainer on the movie. "Whatever action Jen can do, and the production will allow her to do, she's 100 percent game. She's kind of the female Tom Cruise."
It's full circle for Garner and Lee, who told The Credits he got started in the stunt business training the star during her role as Elektra in the movie Daredevil in 2001.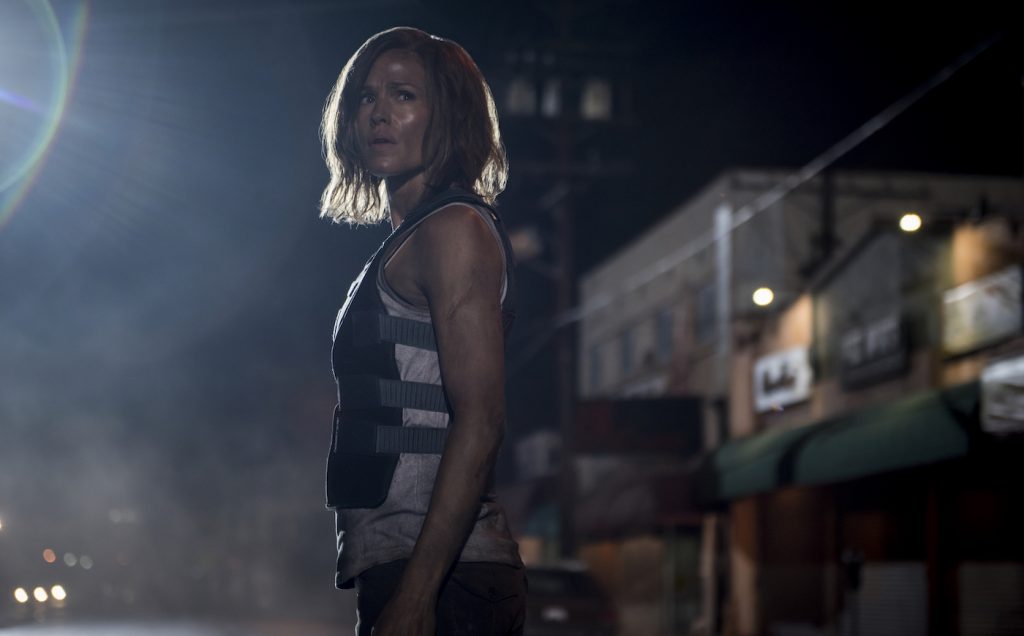 Even though it's been years since Garner had a leading role in an action movie, Lee said "she hasn't changed" her work ethic and has a "great workflow with the stunt people." He credits both with helping Garner get in condition for the new movie.
Another major factor in getting Garner back into action was three-a-day workouts.
"We would train her from 10-2 just doing fight training," Lee said. "In that period of training that we did, we would start with warming up; we'd jump into to … boxing, kickboxing, grappling, knife work [or] gun work, then she would go into choreography. Prior to that, I was always amazed, because she'd already done two workouts. She'd already done cardio, and she'd do pilates."
Garner own comment on the process for getting ready for Peppermint is labeled "Recipe for Turning A Mom Back into Action Lady" on her Instagram feed. It includes a secret ingredient: "50 cups of coffee."
She also incorporated Hollywood-favorite workout "Body by Simone" and regular cryotherapy into her routine.
"She's always about reps," Lee added. "10 times on the left arm, ten times on the right arm."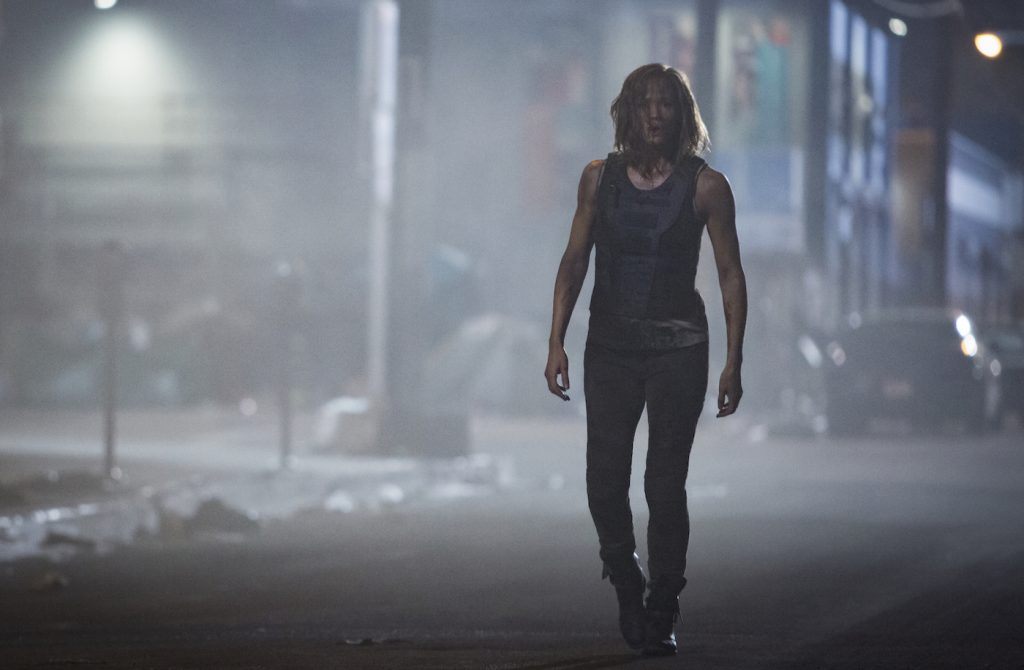 They worked on mitt drills, kicking paddles, eight-point knife drills, hand to hand combat "touch drills" to help Garner understand her reach in a staged fight, and police baton work that ultimately didn't make it into the movie.
Lee said he started training Garner about a year before the movie's release. The fighting style in the film is more gritty than Garner's role as Elektra. It involved "practical training but also more kickboxing, MMA style versus something that's a superhero," Lee said.
"You always want to choreograph something that is to your talent's strengths," he said. "My role was to deliver some action that is not just cool but also practical, something we haven't seen before or haven't seen in a situation in a while."
Garner's background in dancing and previous work as an action star gave her a good foundation, but Lee said she wanted to build on that rather than relying on her past skills.
"It's cool to have someone like Jen challenge us, and say 'that's cool, but I feel like I've seen that, what's new,'" he said. "Jen is somebody who is a collaborator with you. She wants to get in there, and she wants to understand what she's doing and why she's doing it."
Lee, who said Garner was instrumental in launching a career that has gone on to include stunt work on the Pirates of the Caribbean movies, Star Trek: Beyond and currently the Netflix show Daredevil, had nothing but praise for working with the star again.
"Her attitude is she's always there to work," Lee said of Garner. "She never lets anything affect what's going on with her. It's not just about the work we do and the fame. It's still a lot of work. She's one of the hardest working actresses I've ever met and ever spent time [with]. She's awesome to work with."
Garner's character, Riley North, opens the new movie by asking: "You don't remember me, do you?"
But Peppermint will likely serve to remind audiences that Garner is still an action star.
Featured image: Jennifer Garner in Peppermint. Photo Credit: Tony Rivetti; Motion Picture Artwork © 2017 STX