Hear the First Hypnotic Bars of Thom Yorke's Suspiria Score
We go to the ballet to watch incredible athletes in action, but the ballet company is Suspiria is looking right back. Everyone is watching you from a disturbing new poster for the film.
Splattered across the page are six bloody pairs of eyes. Only Dakota Johnson's seem alert. They're larger, but also more defined and looking a different direction than anyone else. Will she be able to survive the madnees looming around her? The other pairs presumably belong to Tilda Swinton, Mia Goth, Sylvie Testud, Lutz Ebersdorf, Jessica Harper or Chloe Grace Moretz. There actually aren't enough eyes to go around, but those are the actors with billing on the poster.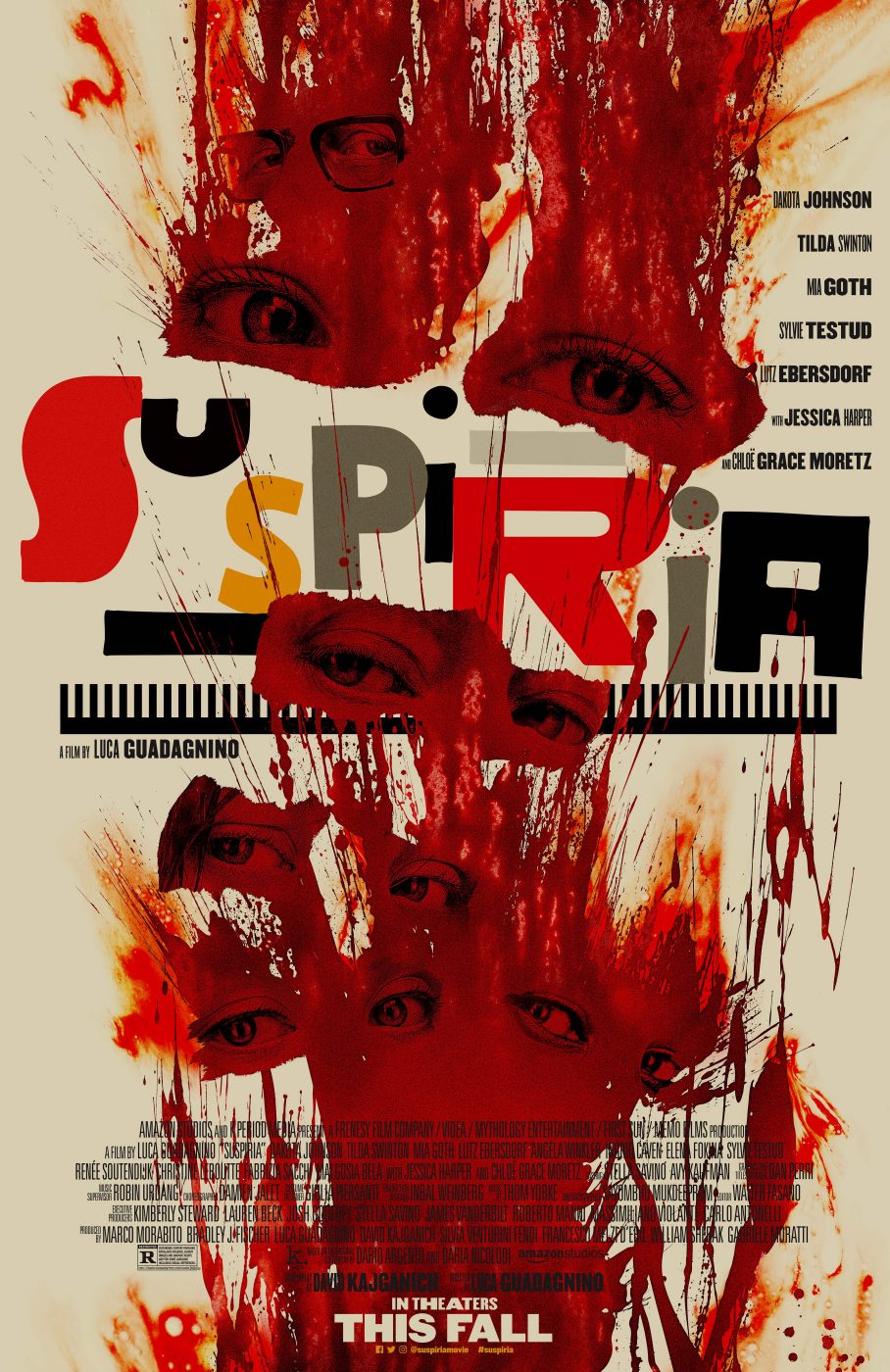 The promotion on the film is definitely paying homage to Dario Argento's 1977 original. The hand drawn font and Saul Bass style evokes the film's retro origins. Argento's film also featured a bloody dancer, but it was a full body figure and not just the eyes.
Suspiria dropped a 2nd treat today when Radiohead's Thom Yorke tweeted out a few bars of the film's score today. The music mimicks a studio ballet pianist with a figured dancing freely to the melody. With music like this, it's clear how the dancers are entranced into a dangerous realm. Yorke will presumably rely heavily on piano instrumentation as the black and white design below the film's title looks like keys in reverse color.
— Thom Yorke (@thomyorke) August 31, 2018
The musical snippet is actually really lovely and imaginative. The piano solo feels like it belongs in a fantasy more than horror, but it is certain to decay into something more chilling. Yorke's music is much more docile than Clint Mansell's Black Swan score that turned Tschaikovsky's melody into an assault. The trailer alludes to a false sense of security experienced by Chloe Grace Moretz' character before she began to sense something more sinister in the ballet studio. Maybe this is just the calm before the slaughter.
Suspiria arrives just in time for Halloween on October 26.