Marina Zenovich on Going Inside Robin Williams' Mind in Her New HBO Doc
In making Robin Williams: Come Inside My Mind, premiering July 16 on HBO, director Marina Zenovich celebrates the life and comedic talent of the legendary performer who committed suicide in 2014, using Williams's voice to tell much of his story as well as interviews with his first wife Valerie Velardi, son Zak Williams and many friends, including Mork & Mindy co-star Pam Dawber, David Letterman, Billy Crystal, Whoopi Goldberg, Steve Martin and Bobcat Goldthwait.
Beyond the revealing interviews with people who loved and appreciated Williams (Velardi, for one, clears up misconceptions about how her marriage to him ended), what makes the documentary a must-see is all of the never-seen-before videos of the comedian and actor, including home videos, early standup performances and outtakes from Mork & Mindy tapings. Zenovich and her team dug deep to find new material, and Crystal gave the filmmaker a real gift when he shared with her a series of funny voicemails that Williams left for him on his answering machine years ago.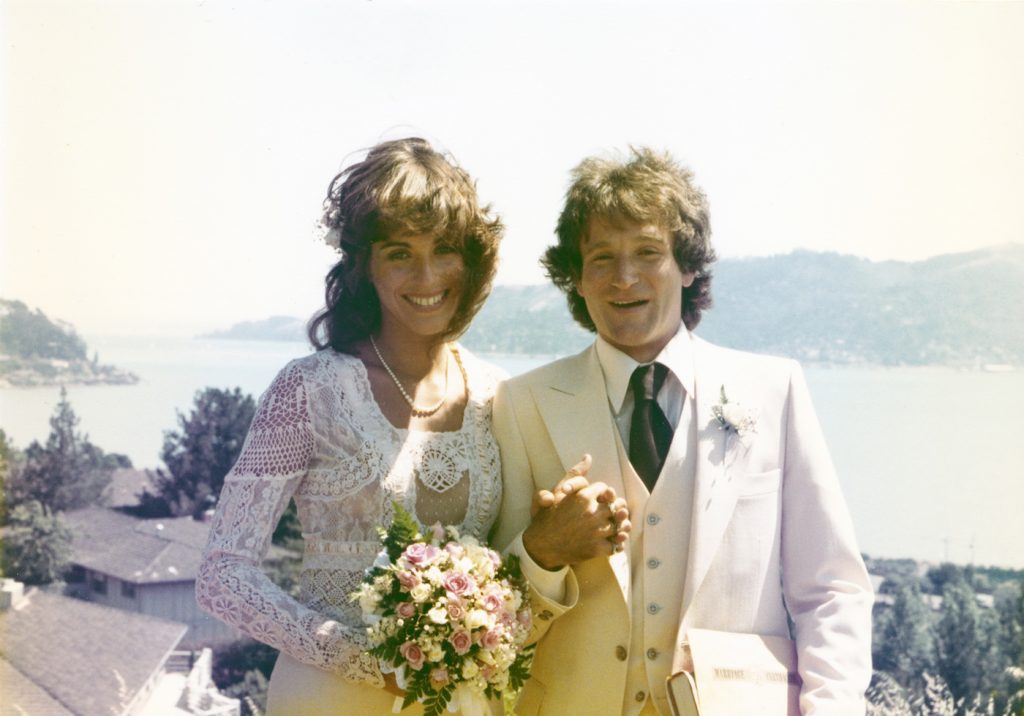 Here, Zenovich, a storyteller who has also proven her prowess in making biographical documentaries through films about Richard Pryor and Roman Polanski, talks to The Credits about crafting Robin Williams: Come Inside My Mind, which was produced by Alex Gibney and Shirel Kozak.
Why were you interested in making a film about Robin, and what kind of story did you want to tell?
I was a fan of Robin's, and I was intrigued by him and his mind and wanted to tackle it. I wanted to focus on his creative process, and I wanted him to tell his story.
To that end, you use Robin's voice throughout the film talking about things I had never heard him talk about. How did you source that audio?
We had a great research team. You just look everywhere. We reached out to Larry Grobel, who had saved the tapes from the Playboy interview he did with Robin. And it turned out I knew someone who made a film about Robin at Juilliard. They had the raw tapes, so we got those, too. We also worked with his manager. Someone had reached out to his manager about an interview he did with Robin very early on, so we got some lines from that. There was a documentary about Robert Altman that Robin was interviewed for, and I think we got something from that. We were looking for whatever was new and fresh.
You also shot interviews with many people who were close to Robin. How did you get so much access?
We made the film with his estate, so that helped in the sense that it was the official film. It's hard when you're first starting out as a filmmaker, but I'm lucky enough that I've been working for a long time, and if you've made films that people have seen and liked, they know the level of your work. People want to open up if they feel like they can trust you.
It seemed like talking about Robin was a therapeutic experience for everyone you spoke with.
It was very therapeutic. For Billy [Crystal], in particular, it was a very deeply moving interview. The sense that I really got from Billy was that he thought he was going to grow old with Robin, and he's not. So he really wanted to share. That's why he gave me the voicemail messages, which were a huge find for me because they're so personal and funny, and you really got a window into what it was like to receive a message from Robin Williams.
I enjoyed hearing those messages, and my favorite video clip was the home video of Robin goofing around in the back seat of a car driving down a highway with some of his comedy friends when he was first starting out.
I love the video of him in the car. He's driving to Santa Barbara with his friend Bennett Tramer. He's very young.
For me, that was one of those, "How did they ever find this video?" moments.
It's all about who you meet. Then, if they like you, they put you in touch with someone else.
When I interviewed Robin's first wife, Valerie, I saw some photos of Robin that were taken by this woman Sonya Sones. It turned out that Val had been friends with Sonya and her husband, Bennett Tramer, and they had all these photos and videotapes.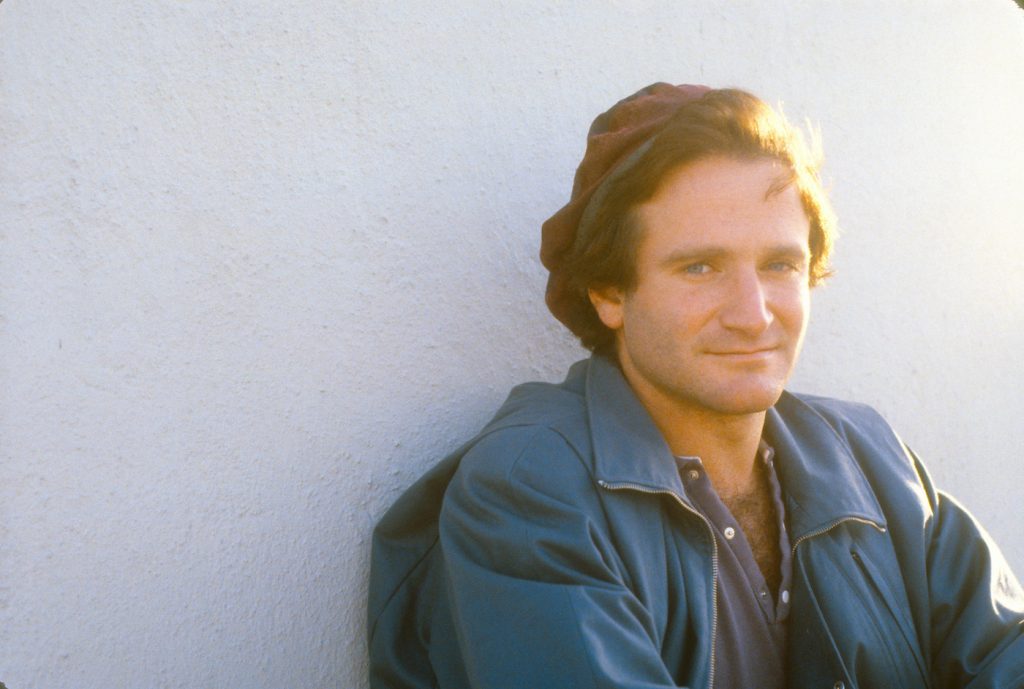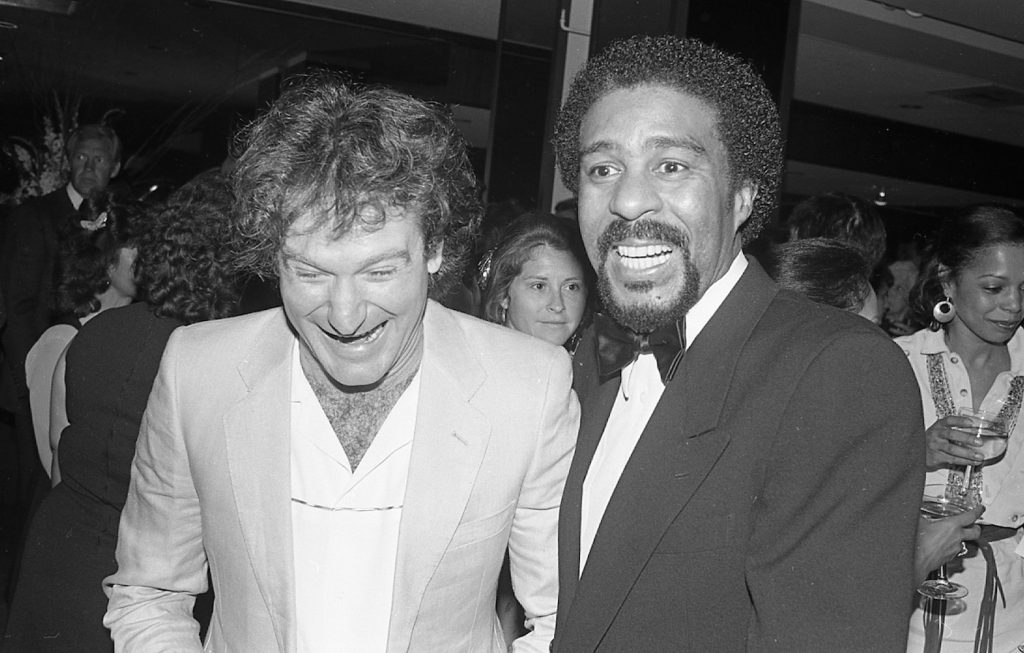 I love how that happens when you make a documentary: You go in with at least some sort of plan, and then you pivot as you make new connections and discoveries.
Yeah, you just have to go with it. I'm constantly pivoting. You have an idea. You have a list of who you want to interview. The list is constantly changing based on who is available. Everything is kind of moving and changing, so you have to be adept at figuring out what works.
Who cut this film, and what was your biggest challenge in editing it?
I had two editors: Greg Finton, who I'd worked with before and was thrilled to get for this, then a second editor, Poppy Das, who came on for about two months toward the end. There was just so much material to go through. It wasn't just looking at material, but it was finding lines within paragraphs. We got a second editor because we just had too much to go through. It was a lot of getting a needle out of a haystack. I'd never worked with Poppy before. It was nice to have a set of fresh eyes. She was able to go through a lot of the standup routines that we had gone through and find new things. She was finding moments we didn't know we had. For example, she found the Lewis Black line, "He was like the light who didn't know how to shut himself off."
That's a great insight. What did you learn about Robin while making this film that you didn't know before?
I learned that he was incredibly bright. You would have known that already, but hearing how well-read he was, how knowledgeable he was, made me appreciate it that much more. I also hadn't realized how generous he was with his time and his money. He was always wanting to help people—homeless people, people in the hospital. Somebody would say, "Oh, he paid for this kid's surgery." He was the most compassionate, loving, giving person that I've ever made a film about, and that was quite beautiful to see.
Featured image: Robin Williams. Courtesy HBO.