Writer/Director Brad Bird and Holly Hunter Talk Incredibles 2
It's been a long time coming, but fourteen years after creating The Incredibles, writer-director Brad Bird has re-united his nuclear family of superheroes for new animated adventures. The twist: housewife Helen Parr, AKA Elastigirl (Holly Hunter), springs into action while her husband Bob/Mr. Incredible (Craig T. Nelson) begrudgingly assumes Mr. Mom duties for his super-powered kids Violet (Sarah Vowell), Dash (Huck Milner) and baby Jack-Jack. Last week in a West Hollywood hotel, Bird gathered with his stars to discuss their seat-of-the-pants creative process in the face of a release date that got pushed up by a year.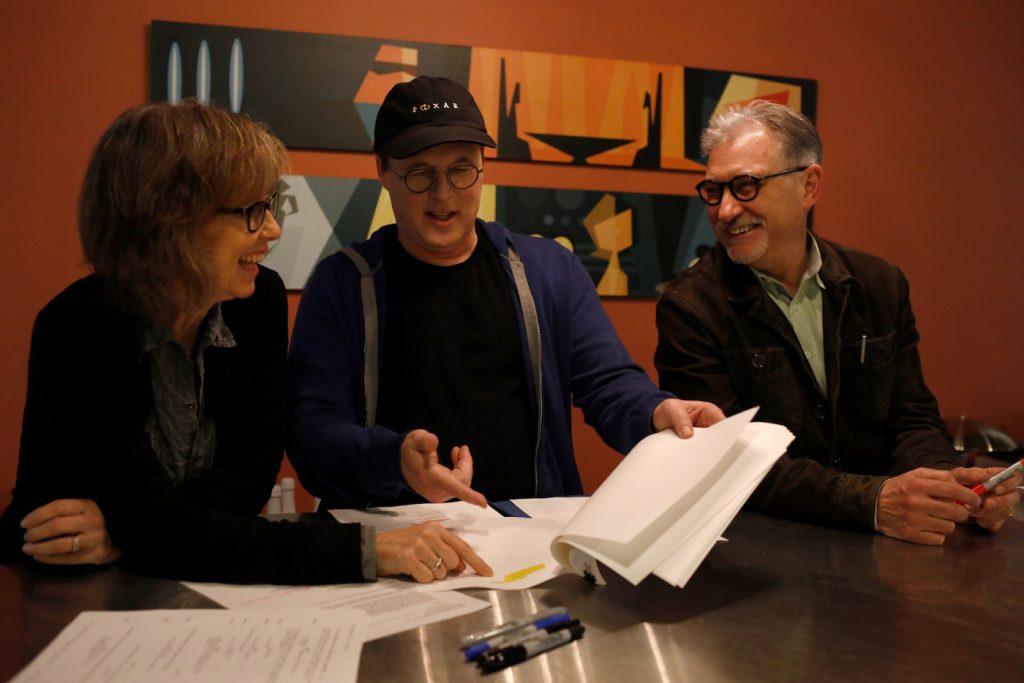 Bird got his start on The Simpsons, then ventured into live-action with Mission: Impossible – Ghost Protocol and Tomorrowland before returning to his animation sweet spot with Incredibles 2.
On Making Mom the Lead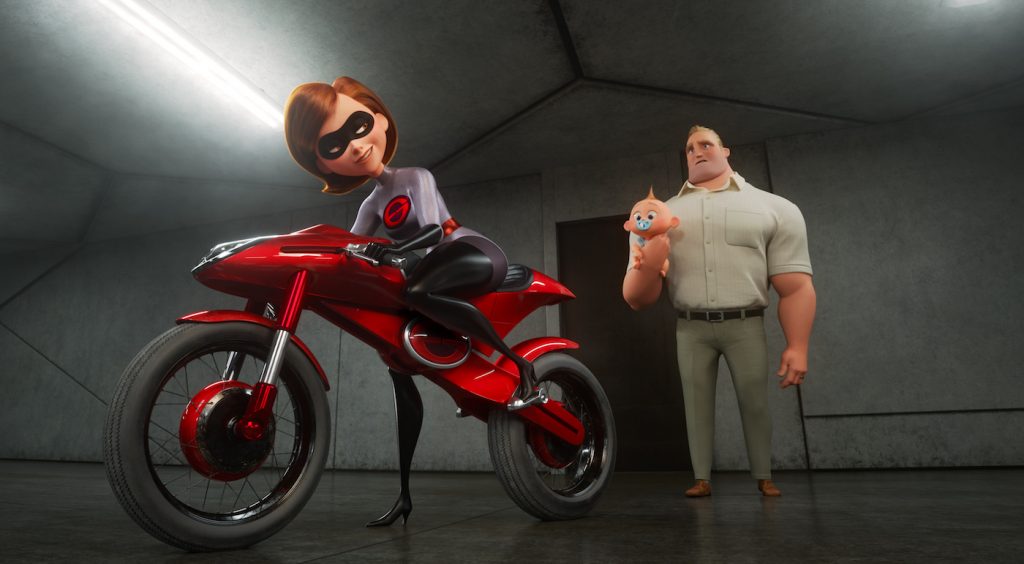 "I had the idea for the role switch — that the assignment would go to Helen rather than Bob — when we were promoting the first film. I had other notions like this raccoon fight that was originally done for the first movie but there was no place for it. And [for Incredibles 2] the villain plot kept changing."
On Dealing with Time Crunch Pressure
"I came to Pixar with a version that got green lit. We got producers, we got a crew, we started spending money and got a release date. And then the release date got moved up a year. And suddenly the pressure is huge. And that [greenlit] plot doesn't work. And now I'm screwed because I have a release date and everybody's going 'You know what you're doing, right? You know what you're doing, right, right?' And I'm like 'Yeah. I know what I'm doing.'"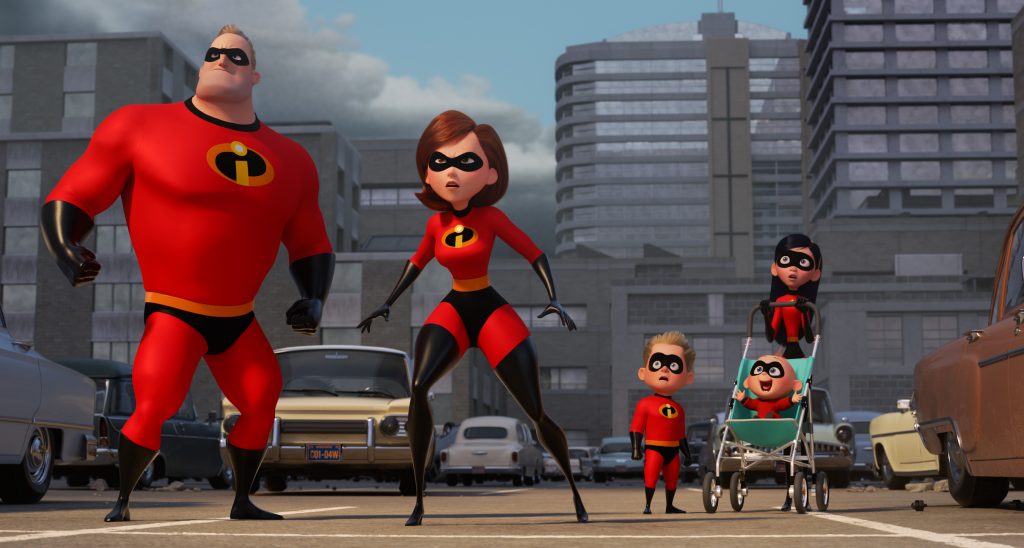 On Picking up Right Where the First Incredibles Left Off
"I worked on the first eight seasons of The Simpsons. The Simpsons haven't aged a day and they're still on the air. It worked for them so why not us?"
On Paying Homage to '60s Cartoon "Jonny Quest"
"Jonny Quest had everything an eight-year-old wants in entertainment. It has mummies. It has pterodactyls and guns. And a kid from another country who can levitate things. And a bodyguard who has a fling with a girl that might be dangerous. And lasers and hydrofoils and jetpacks and reptiles and robot spies and I just about exploded when I saw the opening titles to it. So in Incredibles 2, we just had to give Johnny Quest a shout out."
On Ralph Eggleston's "Incredible" Production Design
"Ralph thinks about color psychologically in terms of how it's going to surprise people and he's an amazing designer. We had already put a lot of effort into the Incredibles house and suddenly he came in one day and said he had an idea for that's really going to screw things up: The house should not work for them. It should be initially impressive. But then you get in there and everything is wrong for a family. And there's just these things that are beautiful originally, the water things, they become like this problem. And it's the wrong house for them. There's no real place for the baby's room. And there's a fireplace in the baby's room for no reason. And everything he's saying, I'm going, 'Oh, it's going to ruin this and it's going to ruin that, but he's totally right. And damn, why is he right? So I agreed to it. [The design] totally screwed up everything that I had in the script in terms of we need to see in the foreground to see that in the background. And yet, it was right because the house needed to be impressive, but wrong for the family because they're not in a comfortable place yet. They have to find their way there. That made the surroundings part of the storytelling, which is really what good production design is."
The Oscar-winning actress rarely voices cartoons, but in reprising Helen Parr, she unleashed her feisty sense of humor as the super-stretchable Elastigirl.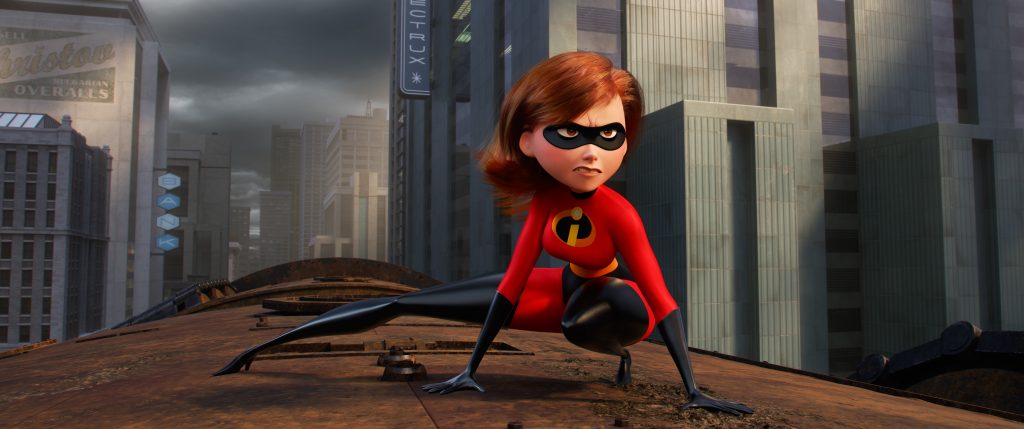 On Female Superheroes
"I don't think that this is a message movie in any way. It's purely luck of the draw that this movie happens to be dovetailing with [the] me too and times up [movements]. Obviously, time is up, okay, I feel that way personally. But at the same time, [this movie is about] character revelation, period."
On Her Pages of the Script
"I didn't read a screenplay because there really wasn't one. Brad's the screenplay. He was my walking encyclopedia, my instruction manual. It was so much fun."
On a Complex Movie for Kids and Adults
"There were a lot of kids in the audience in the premier night who loved it. And even small kids love Jack-Jack and love Dash. But I think it works, it's like Bob said, in a way, the movie has complexity that is really astonishing in that it has got like five different movies and they all work in concert with each other. They all need each other. It's an incredible fabric that's been woven together and very sophisticated."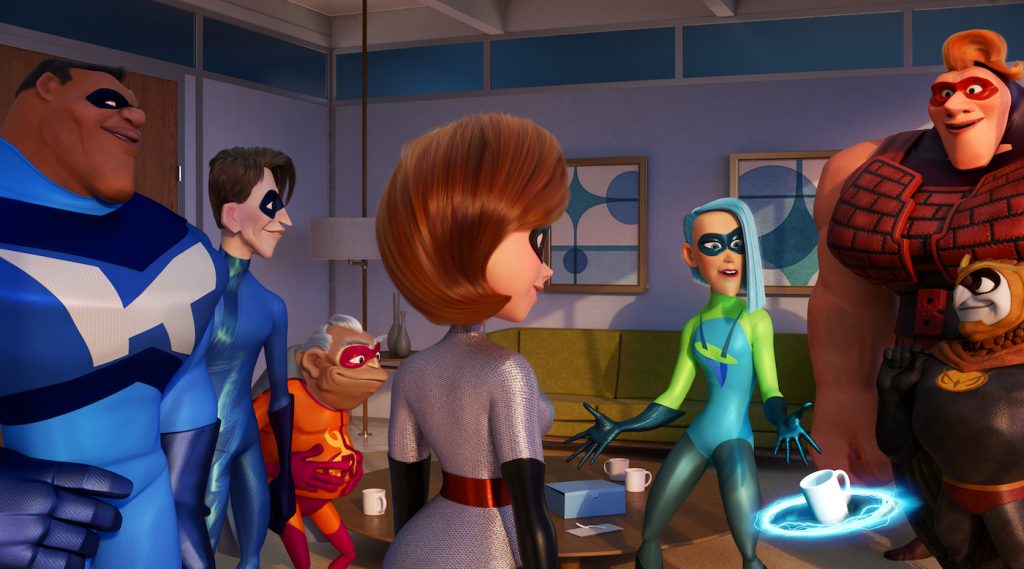 After starring in TV's One Tree Hill and Chicago PD, Bush provided the voice for wannabe superhero Voyd in Incredibles 2.
"It's wild to see the early stages of animation and then see what these scenes become in the final edit. It's also totally nuts to go into the studio. I know that technically, I'm talking to Holly, but she's not there. It's like me and Brad. And I'm just yelling into a void going 'Am I doing this right?'"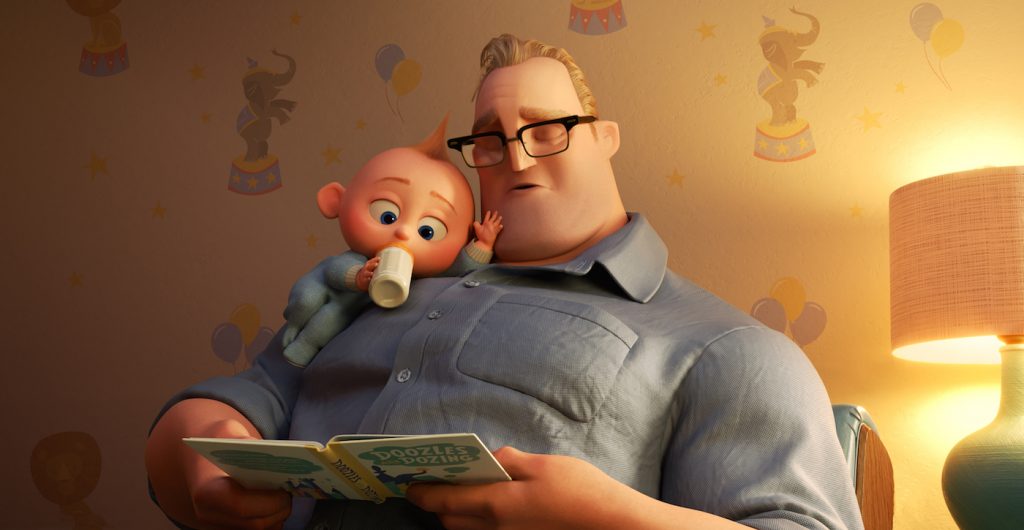 Emmy-winning star of long-running ABC sitcom Coach, Nelson starred in the TV version of Parenthood after playing family guy Bob Parr in the first Incredibles.
On Being a Stay At Home Super Dad
"I was told Mr. Incredible was not saving lives, not exhibiting any kind of strength at all. We argued about that. And then I found out that Bob is going to learn how to be a dad and he's going to learn about his kids. The process started when we were recording stuff with Violet and the two of us together. And then we deal with Elastigirl out there doing what I want to do and giving her encouragement, letting her know that everything is okay. It was a lot of fun."
Featured image: A BIT OF A STRETCH – Elastigirl is called on to lead a campaign to bring Supers back in "Incredibles 2"—a mission that involves a helicopter chase among other Incredible stunts. Featuring Holly Hunter as the voice of Helen aka Elastigirl, "Incredibles 2" opens in U.S. theaters on June 15, 2018. ©2018 Disney•Pixar.