Mj Rodriguez on Breaking Out as Blanca on Ryan Murphy's Pose
For many actresses, playing a lead role in a television show is a personal accomplishment. For Mj Rodriguez, who stars in the new FX series Pose, it's so much more than that.
Rodriguez, a native of New Jersey who got her start in musical theater and has appeared on Nurse Jackie and Luke Cage, speaks of her casting as a triumph not only for herself but for all transgender women. "I always want to make a stamp on the world, and not just for me because the picture is obviously bigger. I want the world to see us, the women that we are," she says.
Co-created by Ryan Murphy, Brad Falchuk and Steven Canals, Pose is a musical drama set in the ballroom culture of New York City in the late 1980s, famously depicted in the documentary Paris Is Burning. Rodriguez, one of five transgender actors featured on Pose, plays the role of Blanca.
When we first meet Blanca, she is a member of the House of Abundance, a ball crew run by Elektra Abundance (Dominique Jackson), a domineering mother figure. Tired of Elektra's oppressive rule and wanting to leave her mark on the world after learning she is HIV-positive, Blanca starts her own house, the House of Evangelista, and creates her own family.
Here, The Credits talks to Rodriguez about portraying the character.
Did you have to audition for the role of Blanca?
I had to audition, and I hadn't heard anything for about two weeks, and I was like, "Oh my God. I didn't get it." I started auditioning for other things because when you have a family, and you want to take care of your family, you want to make sure everything is settled. So I went and auditioned for another opportunity, and I got an offer for it, and then literally two days after, Ryan Murphy called me on the phone.
I didn't expect that at all because he's freaking Ryan Murphy. I'm sitting down listening to Rihanna's "Wild Thoughts" on my computer, and I get a call from him. The first thing that he said was, "Hey, Mj. This is Ryan." I just freaked out. He said to me, "What are you doing?" I told him, "I'm listening to Rihanna's 'Wild Thoughts.' And then after that, and this just warmed my heart, he said, "Don't worry. The part is yours. I just wanted to let you know that."
I cried afterwards. I didn't cry on the phone because I knew it would have been an ugly cry, and he wouldn't have been able to understand anything I was saying. So I had to keep it together. But after that, I just bawled because at that moment I felt solidified. I felt secure. I felt like, finally, I get to tell my story and the many stories of trans women who are not here today.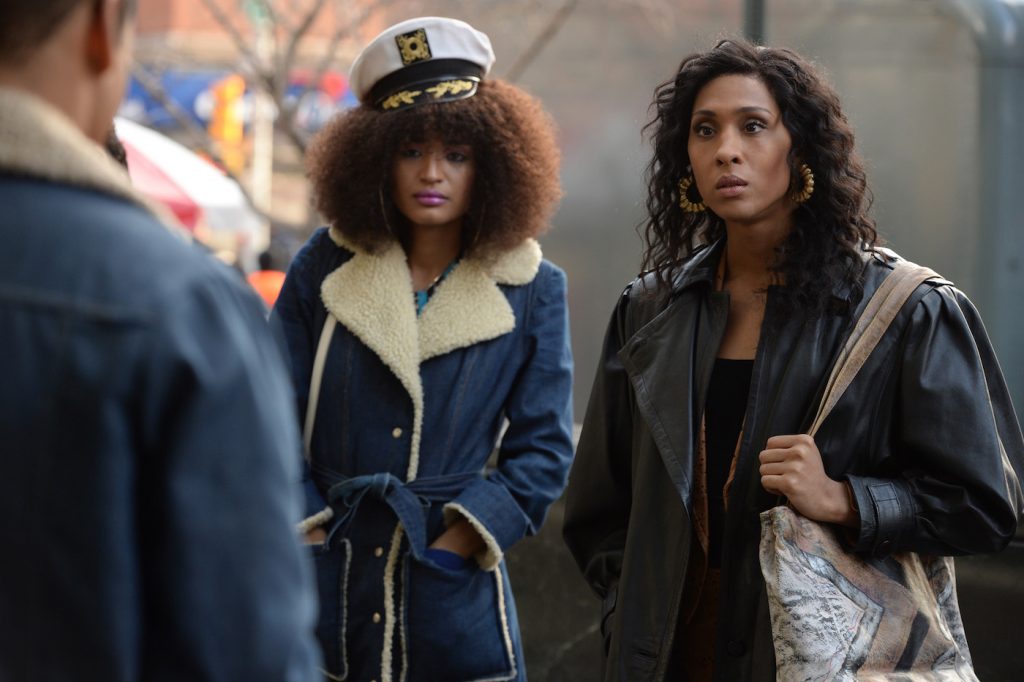 Blanca is a devoted mother to the people who belong to her house, her chosen family. You really see it in the pilot when she goes to the dance school, and she talks to the head of the program, insisting that Damon be allowed to audition. Can you talk about shooting that scene?
Yeah. I remember when I was younger—my mom did the same exact thing for me. She vouched for me. I wasn't a bad kid, just like how Damon isn't a bad kid. But sometimes you're conflicted with things as a kid, especially when you're going through stuff, or when you're being bullied. Sometimes you become a little closed off, and sometimes I became closed off, and I would almost miss opportunities. But my mother fought for me, and she made sure that I never missed an opportunity. She always made sure that I was okay and that I was secure.
When doing that specific scene, all I could thing about was what my mother had done for me, and what I had to portray to the world was what my mother did for me, what most mothers do when they love their child. It doesn't matter if it's your biological mother, or if it's your chosen mother. I channeled that.
In episode two, Blanca goes to a gay bar and insists the bartender serve her a drink and treat her like the rest of the customers. As a transgender woman, she is not welcome. It's hard to watch, but I was glad Pose went there and depicted that discrimination.
As we all know, there is some prejudice within the LGBT community, and, unfortunately, that's a sad reality for a lot of women who are of the trans experience. I've experienced that before. I've walked into gay bars with my gay brothers, and they would completely ignore me. I've even had some of them saying crazy things like, "That's a man."
The one thing I love about Ryan Murphy is that he's been through something, so he understands—he as well as the people who are part of the team, they understand what it feels like to be ostracized, and they also know what goes on in the community. So it did tap into something in me, but I feel like it also tapped into something in the team, and they knew it was appropriate for the world to see what still goes on even within our community.
What is it like for you to be able to share the experience of doing Pose with other transgender women in starring roles, too?
It's amazing to be around a group of trans women, especially being that I've known many of them before we got on Pose. Indya Moore [who plays Angel], we knew each other from a movie we had did [Saturday Church, for which Rodriguez earned a nomination for Best Actress at the 2017 Tribeca Film Festival] prior to this. Dominique, we had met at an event we were at, and we just clicked. Angelica [Ross, who plays Candy], I've known her through friends. Hailie [Sahar, who plays Lulu], I've always looked at her and seen her in other gigs and movies and television, and now I'm like, "I can't believe I work with her!" It's a beautiful thing to be surrounded by your sisters. It feels like a safe haven.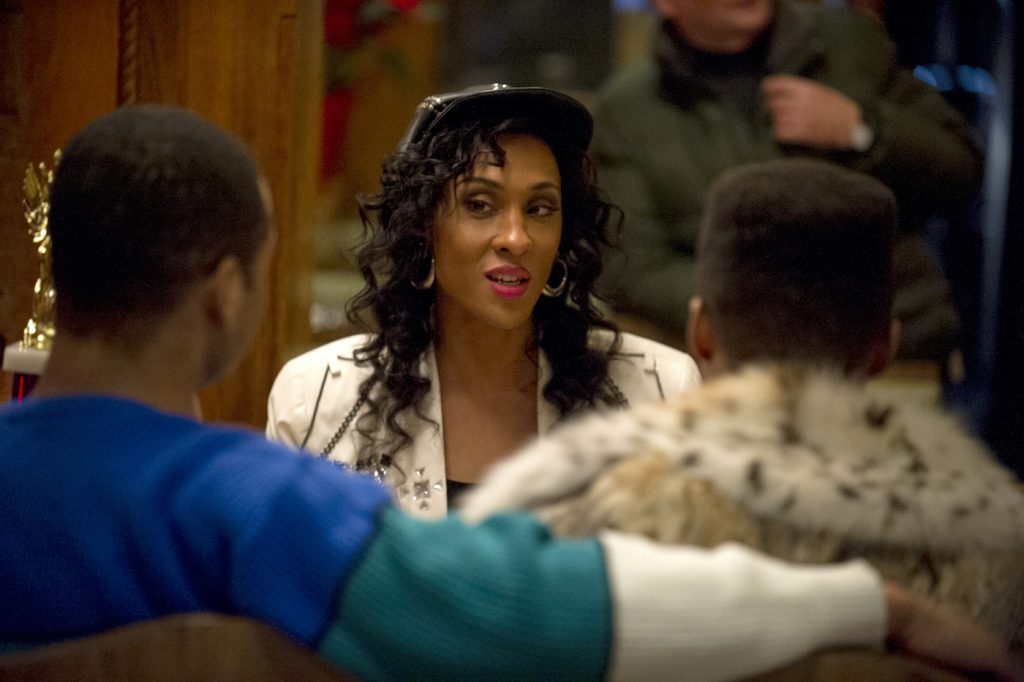 When my wife and I watched the first episode of Pose, we kept pausing to look through the promotional book FX Networks had sent out to the press so we could read about the cast, including you. You were the first person we looked up. We connected with Blanca right from the start.
Girl, that just made my heart sing. I'm trying not to flip out and say, "Yass!" real loud. That just made me so happy. You're a part of the community, and it's good to hear from my sisters in the LGBT community that they're supportive.
Featured image: POSE — "Pilot" — Season 1, Episode 1 (Airs Sunday, June 3, 9:00 p.m. e/p) Pictured: Mj Rodriguez as Blanca. CR: JoJo Whilden/FX