BBC America's President Sarah Barnett On How Killing Eve Slayed In Its Debut Season
After viewing the pilot of Phoebe Waller-Bridge's bleakly comedic series Fleabag a few years ago, both Sarah Barnett, president and general manager of BBC America, and Nena Rodrigue, the network's executive vice president of original programming, acquisitions and production, were "fan-girling over Phoebe," as Barnett puts it, drawn to her distinct point of view and wit. "We totally fell in love with Phoebe's voice."
They wanted to work with her, and soon enough, BBC America was in business with the British writer and actress—who can currently be seen as the droid L3-37 in Solo: A Star Wars Story—and London-based Sid Gentle Films, developing Killing Eve, which is inspired by Luke Jennings's novellas. (Sid Gentle Films acquired the rights to the books and brought Waller-Bridge into the project.) The spy series recently ended its first season on BBC America after a wildly entertaining eight-episode run.
The show centers on two women—Eve Polastri, an American security service operative living in London, wishing she wasn't stuck in a boring desk job, and Villanelle, an assassin who takes great joy in her work. Their lives become entwined when Eve is recruited by British intelligence to lead the hunt for Villanelle.
One of the rare water cooler shows in television's binge era, Killing Eve, of which Waller-Bridge is writer and showrunner, shakes up the spy genre by casting two women as the leads. "Putting two women in the lead roles just automatically draws attention to how masculine the form has always been," Barnett says, stressing, "but that means nothing unless you do interesting things with those two women. And Phoebe came at it with her sort of trademark freshness."
Waller-Bridge puts her own unique twist on the spy genre with what Barnett describes as a mix of high-wire, heightened action and mordant wit grounded in the absurdity of human behavior. "That, to us, felt like quite a risk to take tonally, to take this exhilarating, thrilling story and then constantly yank the audience back down to earth with this incredibly mundane and grounded comedic approach. It was a total experiment," Barnett says, "and we felt that there was so much promise in the risk of it that we went with it, obviously."
One scene that exemplifies Waller-Bridge's dramatic/humorous approach takes place in episode five when Villanelle breaks into Eve's house. "There's this sort of crazy, classic 'the monster's in the house!' moment when Villanelle chases Eve upstairs, and Eve locks herself in the bathroom," Barnett says. "Eve is searching around for a weapon, and all she can find is the toilet brush, which she holds up. Both of them catch themselves and look at it, puncturing the usual expectations of this genre of storytelling."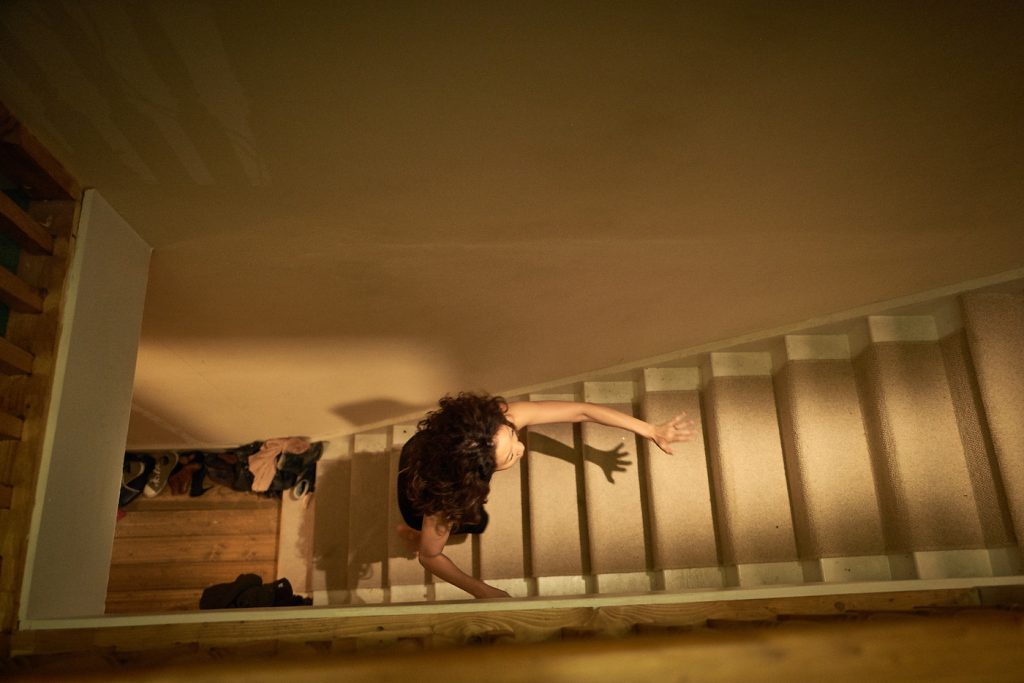 Both Grey's Anatomy star Sandra Oh, who plays Eve, and Thirteen's Jodie Comer, cast as Villanelle, are adept at dark drama and humor. Casting directors Suzanne Crowley and Gilly Poole led the Killing Eve talent search, and Oh was cast first. "We talked a lot about who would play Eve. Phoebe was really clear that it had to be a woman who was in her 40s—not a woman who was in her late 20s or early 30s," Barnett says, "then we looked at a lot of amazing actors. Sandra had the ability as a performer to pull people in through Eve's point of view, especially in the first few episodes when Eve is a highly relatable woman who is a little bored, a little stuck, a little unseen by the people around her. As you watch the season, you see the character become bolder and obsessed and more and more reckless. It's a quietly brilliant performance."
Comer was cast after Oh. The network knew her well because she had starred in the BBC America limited series Thirteen—a co-production with BBC Studios—in the role of a fragile 26-year-old woman who struggles to reintegrate into society after being held captive in a basement for 13 years. "That was such a different character, such a different role. Jodie has range," Barnett says.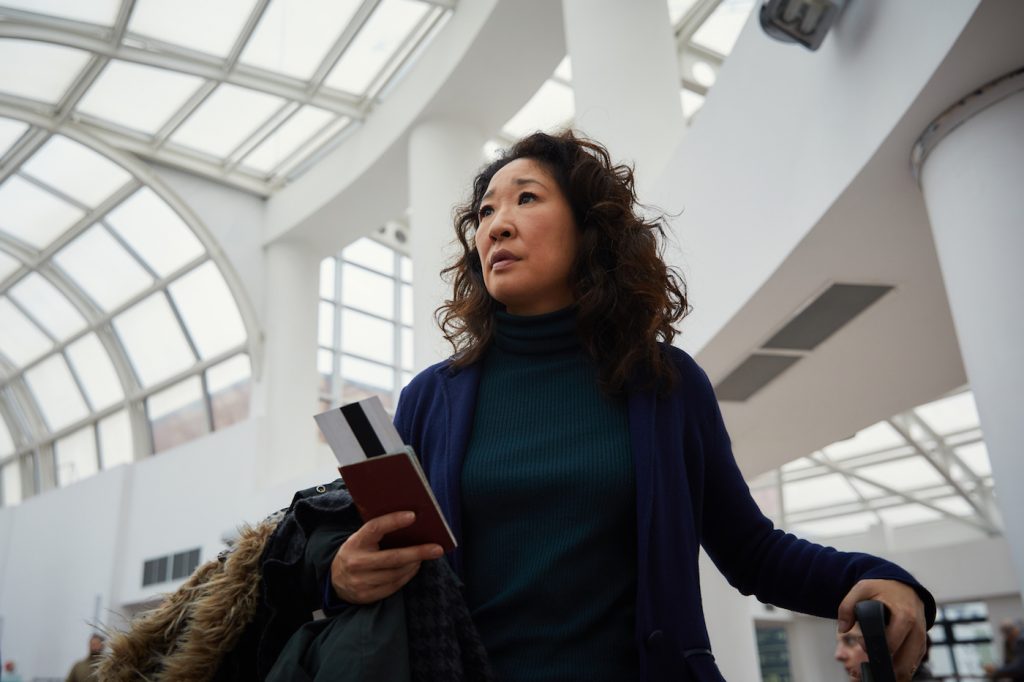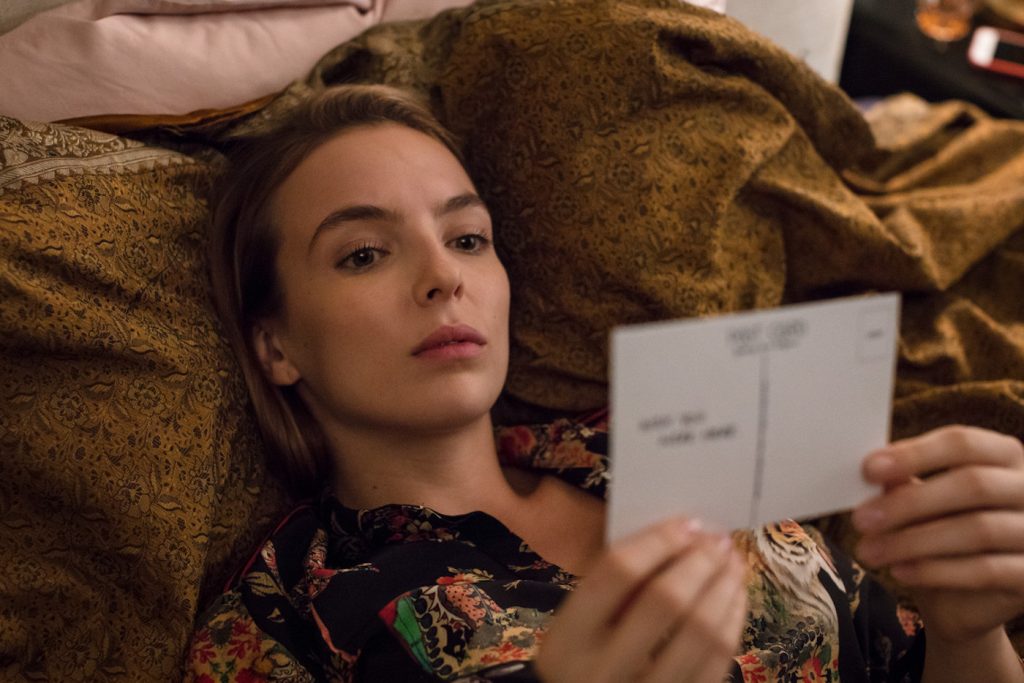 Killing Eve's below-the-line crew does standout work, too. One of the most talked-about aspects of season one is Villanelle's stylish designer wardrobe. "It wasn't the usual kind of TV costuming. Phoebe de Gaye, the costume designer, is an artist in her own right," Barnett says. "That Molly Goddard dress [wears], the pink dress that's sort of become iconic and become the subject of a lot of fan art is just an inspired choice."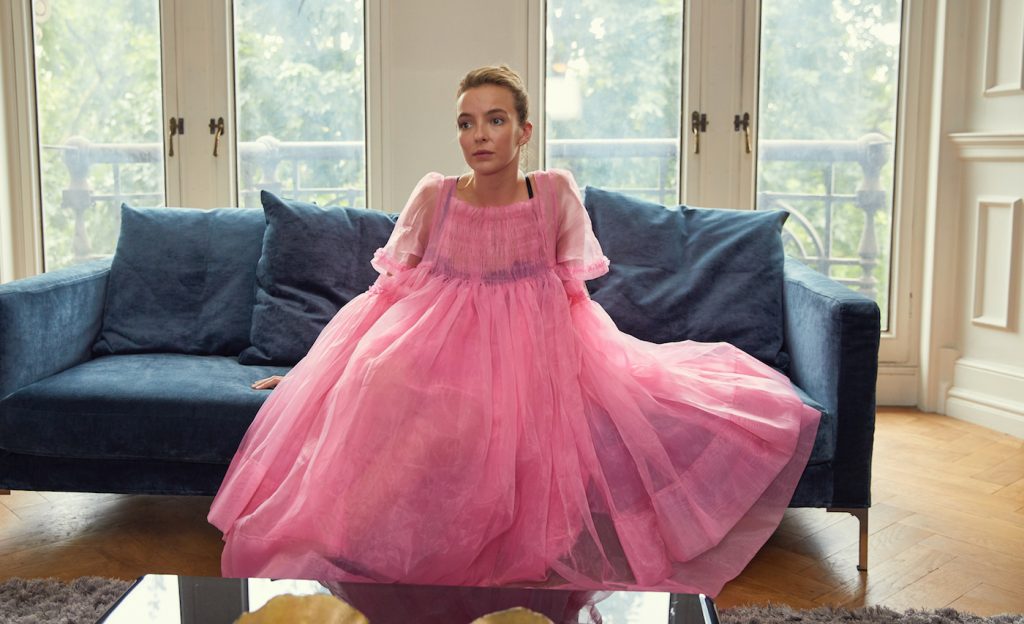 Location also plays a prominent role in the series, which was shot in London, Paris and Berlin as well as Italy and Bulgaria. "I guess in some ways we could probably have scaled down production and faked it, or maybe not gone to so many locations," Barnett says, "but there is something that is communicated when you're actually in these places."
Enthusiasm for the cleverly-crafted Killing Eve was stoked on Twitter by the official @KillingEve account. Molly Templeton, co-founder and senior social media director of Everybody at Once, a social media consultancy, led the effort to engage fans online. "Given the nature of the show, her thought was to 'stan' with the fans if you like. You know that word—that combination of stalker and fan. She thought we should be like that ourselves in response to people responding to the show," Barnett says. "The approach was to somewhat mimic the obsession of Eve [with Villanelle] and be all over everybody's social media behavior and love for the show, which I thought was really smart."
Featured image: Villanelle (Jodie Comer) and Eve (Sandra Oh). Photo credit: BBC America/Sid Gentle Films Ltd 2018.