Farewell to The Middle, One 'Heck' of a Show
There are few things in this world as simple and pure as a snow globe. A beautiful snapshot of an idyllic place that brings joy and comfort to those who cherish it. The Middle has been that rare perfect keepsake for nine incredible seasons, and tonight we say goodbye. Grab a jar of olives, meet at the fridge, and toast to the Hecks.
By 2008, reality TV had exploded. The genre had evolved from Big Brother where 'normal people' were doing 'normal things' into the ultimate celebrity voyeurism, Keeping Up with the Kardashians. It was easy to forget that reality TV had very little in common with reality and a generation was swept up in curating their own audience online. Then came a humble new sitcom that boldly declared, "Average rules!"
I initially watched The Middle because my mother told me to and my mother initially watched because Patricia Heaton had a new show. All valid reasons to tune in, but we almost immediately fell in love with the Hecks. More than that, really. We were comfortable with the Hecks. Heck, we were the Hecks.
It is difficult to express the magic that The Middle creators Eileen Heisler and Deann Heline captured. Primarily, as audiences become more fragmented, it is nearly impossible to keep the attention of a fanbase for nine full years. For a show to end on its own terms in the way the creators intended is an anomaly. Everyone who grew up in the Midwest could turn on the TV and see their family on screen. There wasn't a single fan who didn't believe earnestly in their heart that the writers were spying on them. I know for a fact, however, my family was the secret model for the Hecks. For every failure, faux pas, and humiliation I suffered in life, there was a similar Sue or Frankie or Axl moment to soften the blow. The series is even ending on my sister's birthday (Happy Birthday, Kaleen!).
The Middle consistently maintained a resonance that felt more genuine than any reality TV show. It tackled social and economic issues in the way that a regular family would – without fanfare. Workplace sexism, the sexuality of loved ones, and financial disparity sprinkled the storylines while the Hecks just tried to stay afloat. With lives consumed by computer screens and what is on them, it is difficult to remember what normal life is like. Avatars criticize our every opinion and achievements are not validated unless virtually praised by the masses. Yet, most people in this world will be average people and live average lives, and that is why it is called 'average.' The Hecks are proud to be middle aged and middle income in middle America. Those of us who saw our lives reflected in this scripted series became proud of being in the middle too.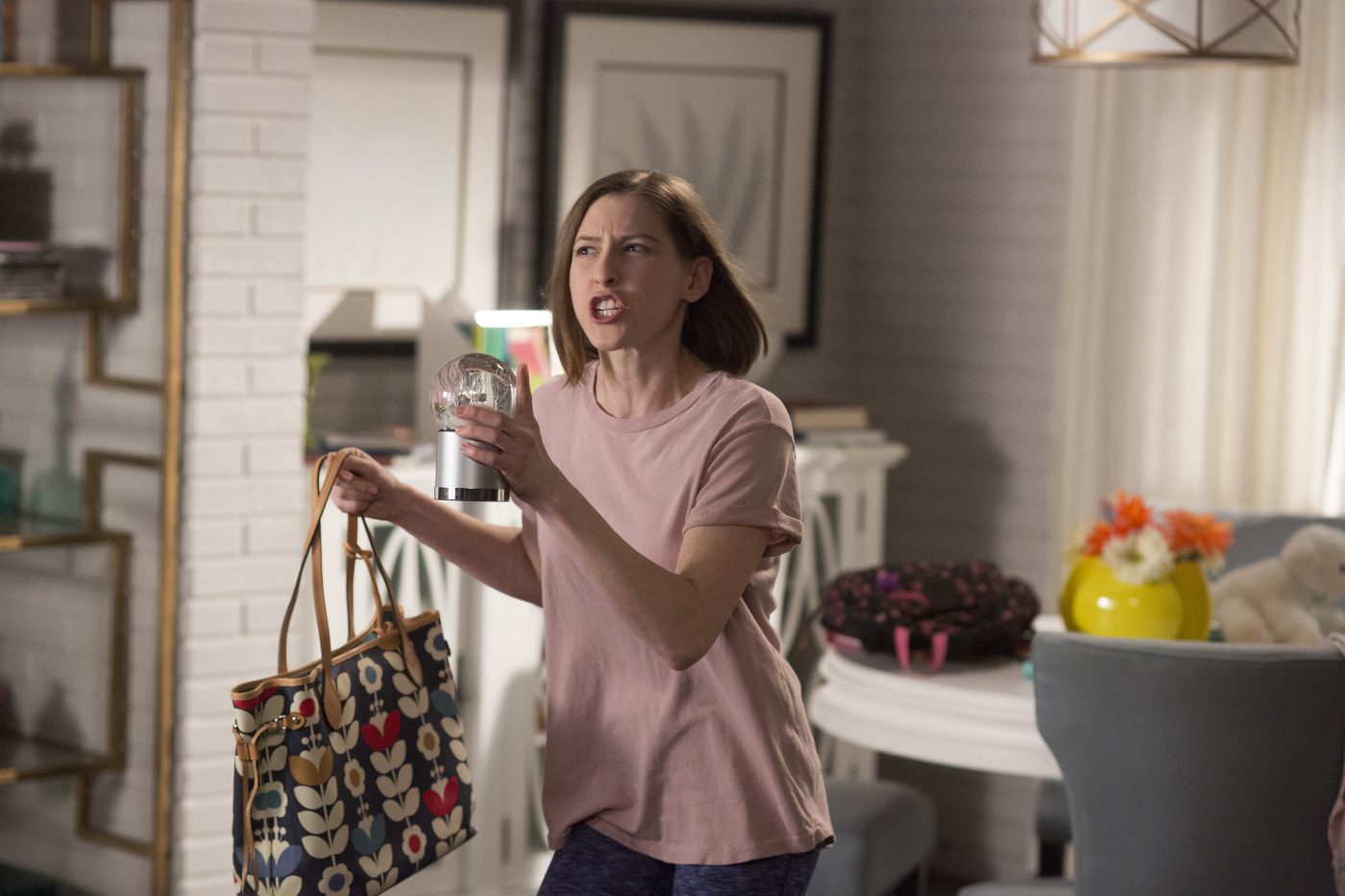 So now we turn to the fateful snow globe that has captivated our hearts for more than a season. Sue's crush on the perfect Sean Donahue began in season 2 during 'The Diaper Incident', a truly classic episode. Sue has had a surprising amount of luck in love since then, but there's no greater prize in Orson, Indiana than snagging a Donahue. Unless it is snagging Sue. Through agony, heartbreak, and sometimes rage, I have chased that snow globe all over Indiana for a year, and I hope that tonight ends in a Heck finally becoming a Donahue. My perfect finale would be Reverend Tim Tom presiding over a quadruple wedding of Sean and Sue, Axl and Lexie, Brick and Cindy, and Brad and Luke. I don't honestly expect perfection, this is the Hecks afterall, but I hope that this is finally once and for all, the Year of Sue.
I am filled with heartache and gratitude as I prepare to watch the final episode of The Middle tonight. With audiences dispersing to various streaming sites, this might be one of the last times I watch a show I truly treasure end as it was intended with my fellow fans watching at the same time. Friends and family have been telling me, "I'm sorry your show is ending." To which I say, "That's ok." Because I don't want to live in a world where a truly unique and thoughtful gift in our lives ends without someone saying, "That's ok." And thanks to the Hecks, we can rest assured it will be.
The Middle series finale airs tonight on ABC at 8:30/7:30c.
Featured Image: THE MIDDLE – "a heck of a ride" (ABC/Michael Ansell)
EDEN SHER, NEIL FLYNN, PATRICIA HEATON, CHARLIE MCDERMOTT, ATTICUS SHAFFER