Check Out The Incredible Makeup Design of Deadpool 2
Earlier today we published our interview with Deadpool 2 makeup designer Bill Corso, and now, we're sharing some brand new behind-the-scenes images that showcase the incredible work he and his team did. The most obvious—and crucial—makeup design was making sure Wade Wilson (Ryan Reynolds) was just as hideous as we remember him from 2016's Deadpool, but Reynolds asked Corso if he could find a way to cut down the amount of time it would take to turn the actor's handsome mug into the Merc with the Mouth's signature freak show of mottled, molten-looking skin.
"In the comic books Wade had been illustrated as a corpse with skin falling off his bone or someone like Freddie Krueger, and then sometimes he's just a guy with squiggly lines on his face, which is certainly what the studio would have preferred," Corso told us. "They didn't want to cover up Ryan, their handsome leading man: 'Can't we just put some scars on his face and call it a day?' Luckily the director and Ryan stood by me and said 'No no no, we really have to sell that the whole reason he wears a mask is because his face is disgusting. That was the fun of it." And Corso figured out a way to cut Reynolds time in the makeup chair in half. "Ryan's a good sport but obviously, anything we could do to get through this process faster would be good. Ryan had this scruffy beard in the first movie that needed to be glued down beneath the makeup. For Deadpool 2, he was clean-shaven so that took about 20 minutes off the makeup. And I re-designed the makeup so we could do it much faster, in about two hours. which was a huge help."
Now Fox has given us these fantastic behind-the-scenes images of Corso and his top notch team working on not only Reynolds, but turning Josh Brolin into the cyborg X-Force leader Cable and Zazie Beetz into the mutant assassin Domino. Turning beautiful people into believable mutants and freaks is not easy, especially in a franchise that requires as much wear and tear as Deadpool does. Corso and his team created an incredibly complex, and durable, host of prosthetics and detailed makeup designs, and did so at a breakneck pace in order to get the actors in and out of the makeup chair and ready to film. It's a grueling process, but one that's worth it—Deadpool 2 is a massive hit, and its thanks to extremely capable artists like Corso that the film's stars look so believably gruesome. Or, in the case of Beetz, just a little bit freakier.
Deadpool 2 is in theaters now.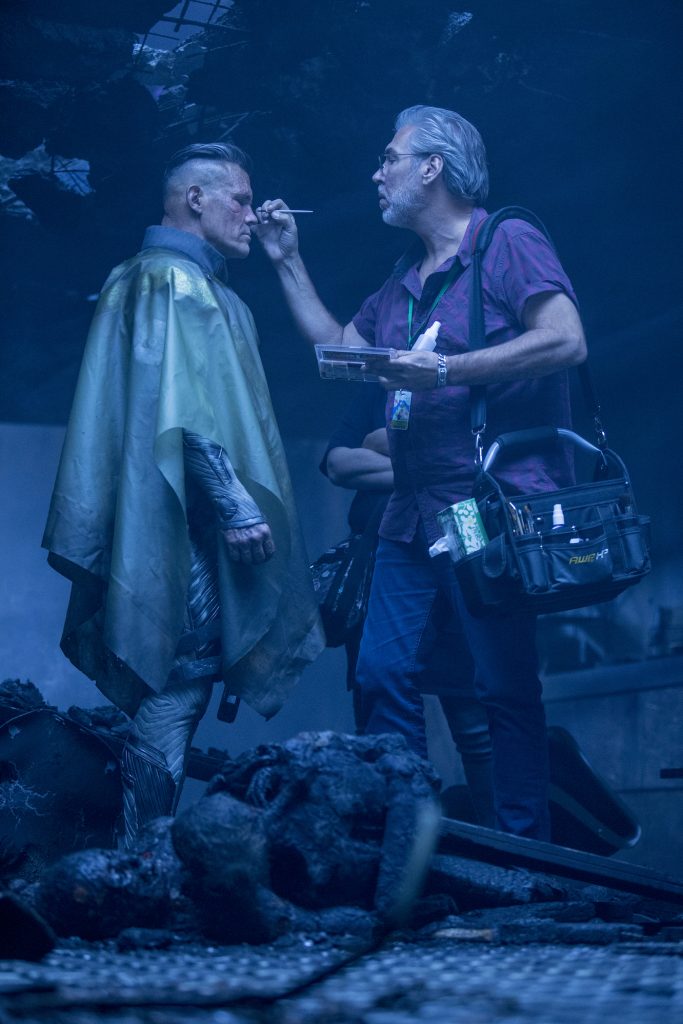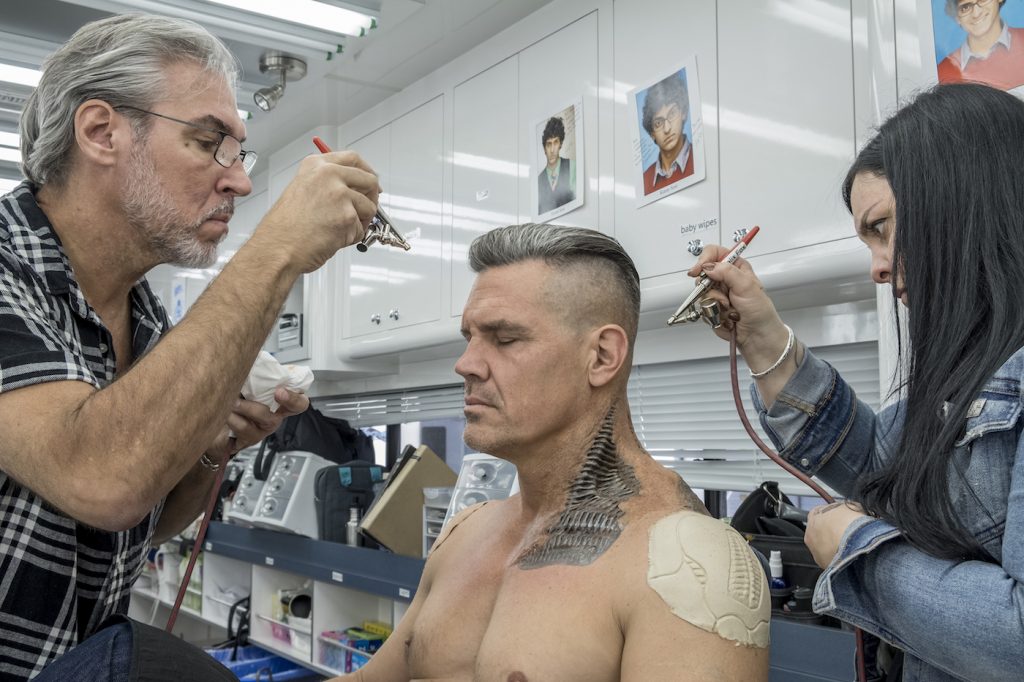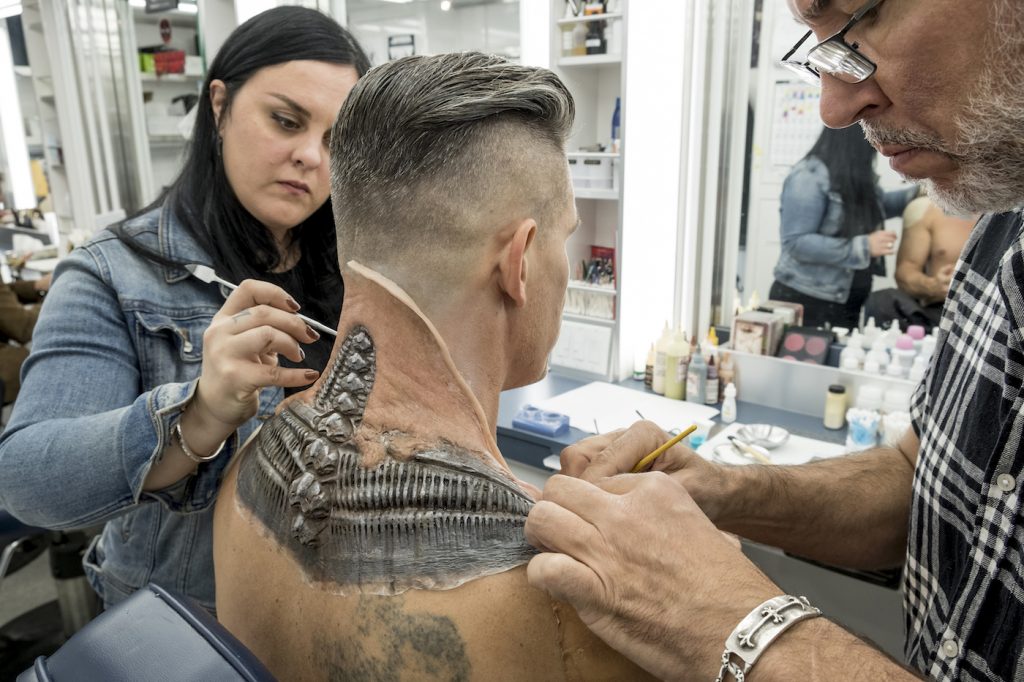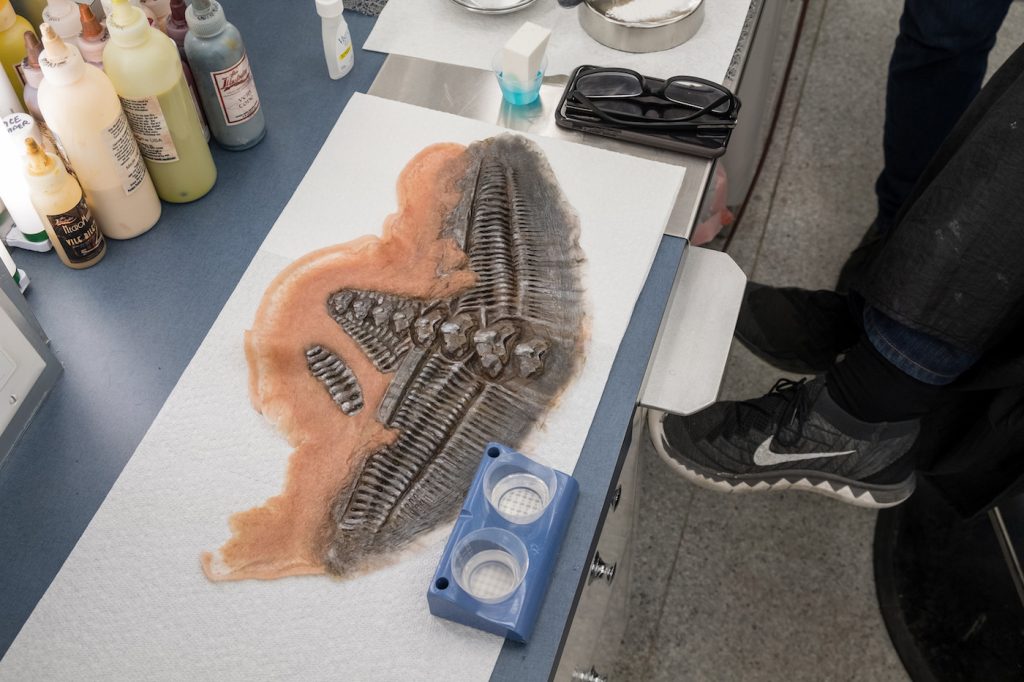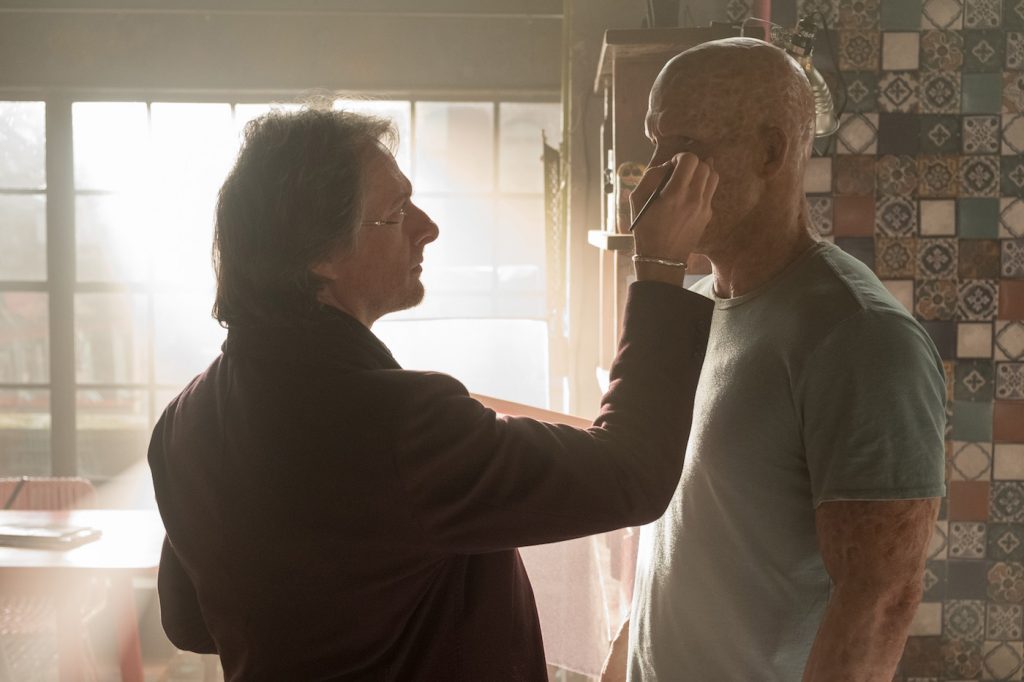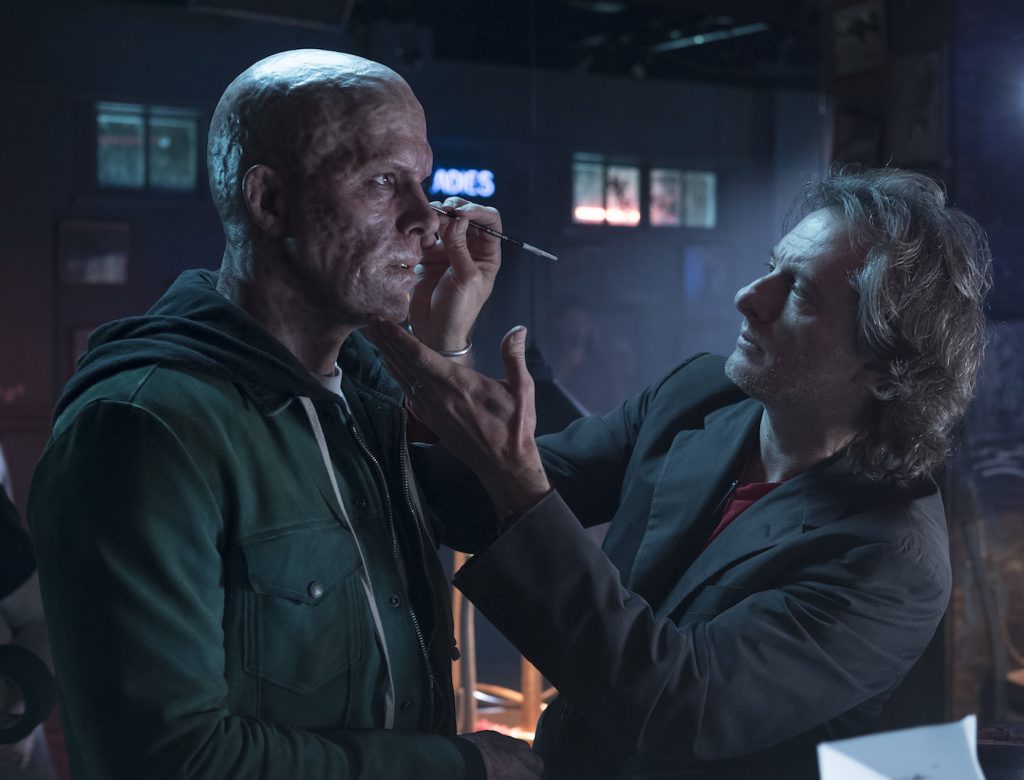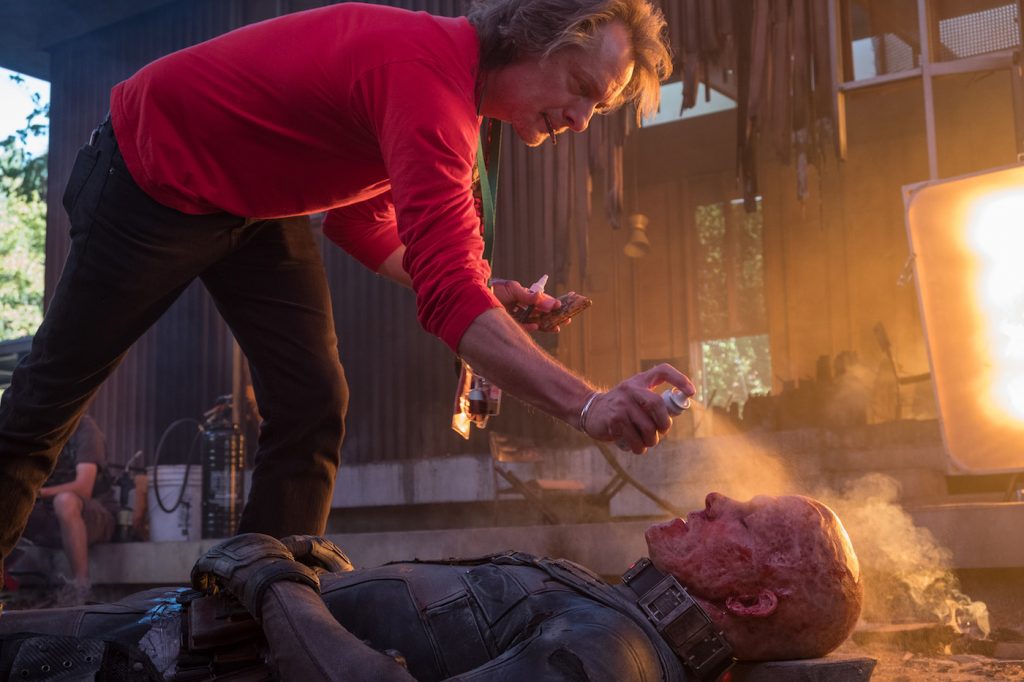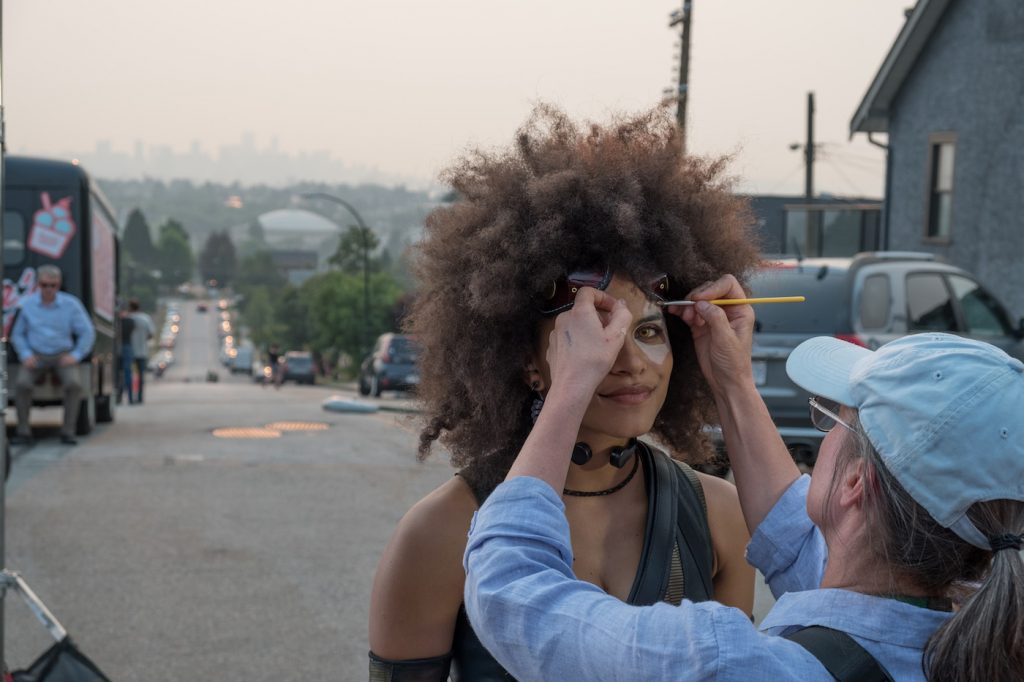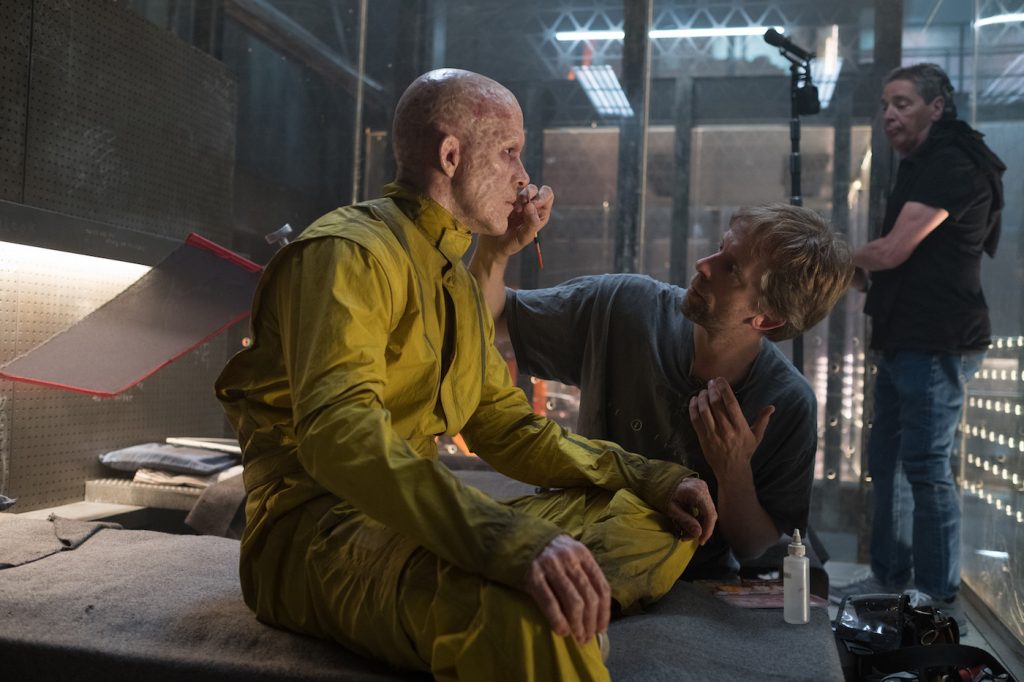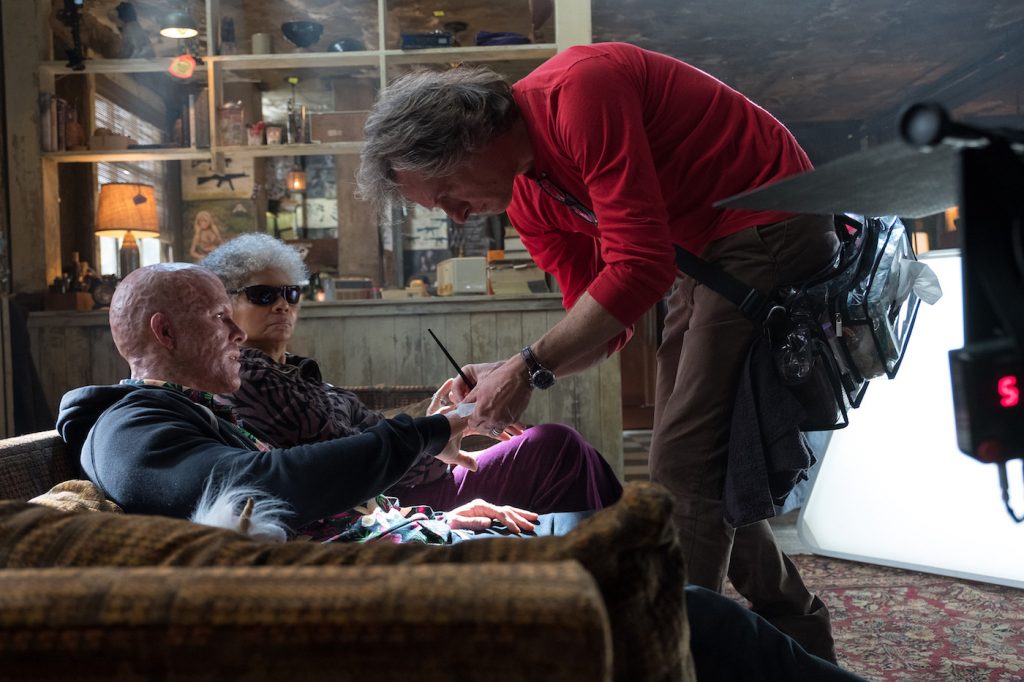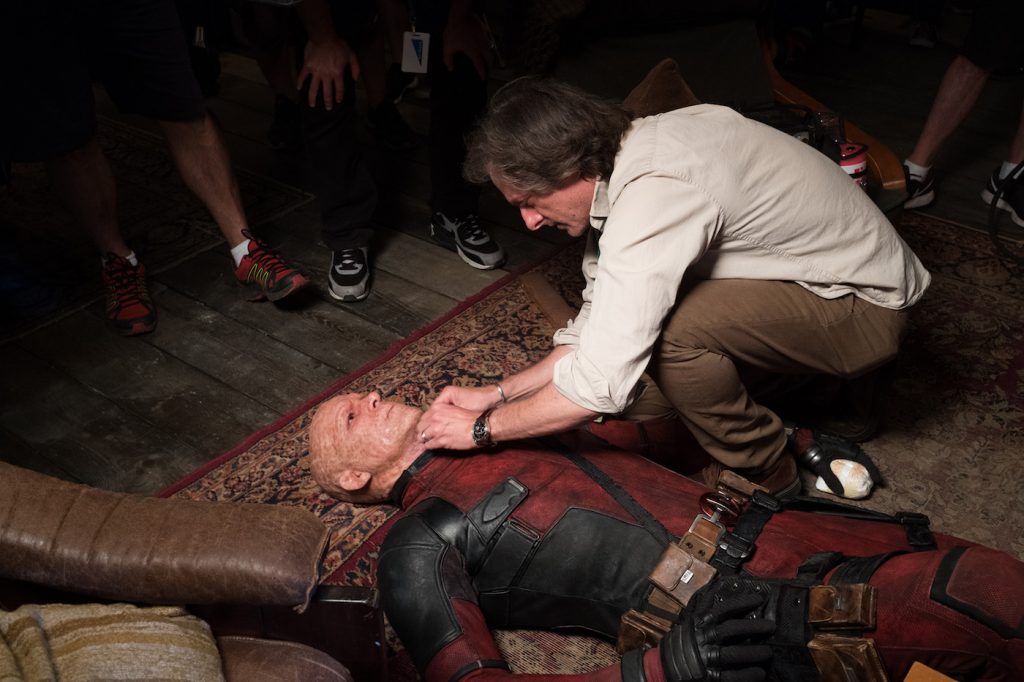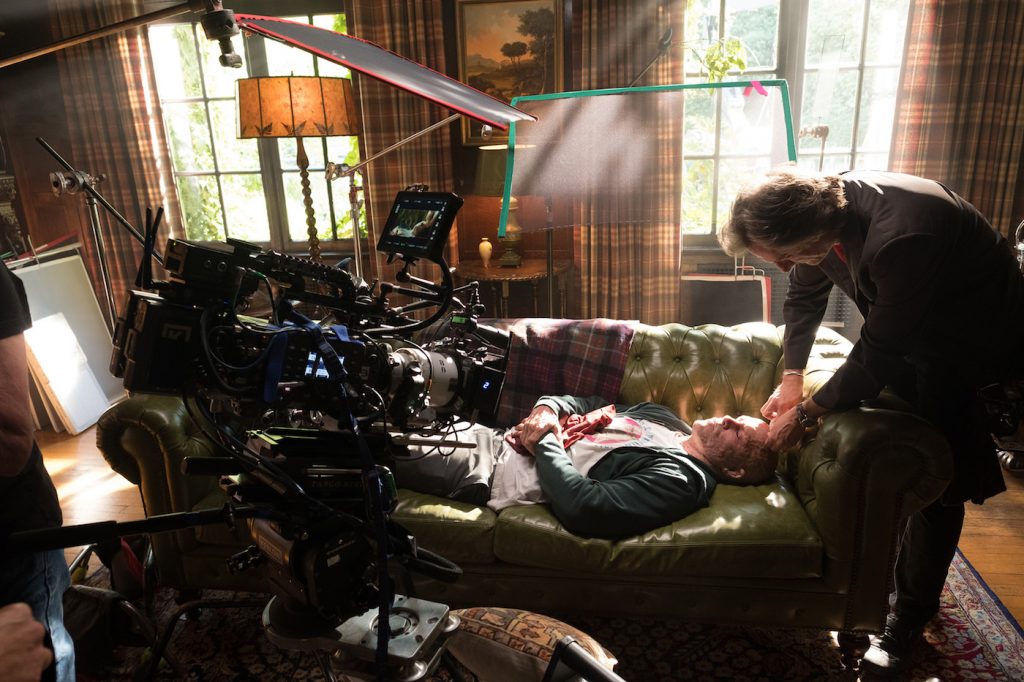 Featured image: Makeup designer Bill Corso working on Ryan Reynolds in Deadpool 2. Photo Credit: Joe Lederer. Courtesy 20th Century Fox.