New Ant-Man and the Wasp Poster & Images Highlights Hope van Dyne's Central Role
Riding high after Avengers: Infinity War's historic opening weekend, Marvel Studios would be forgiven for basking in the glory of the mega blockbuster for a few days. Yet when you have as many movies on your slate as they do (there's a reason they call it the Marvel Cinematic Universe—it's ever expanding), you're always multitasking. Hence, a few new images and a new poster for Peyton Reed's sequel Ant-Man and the Wasp.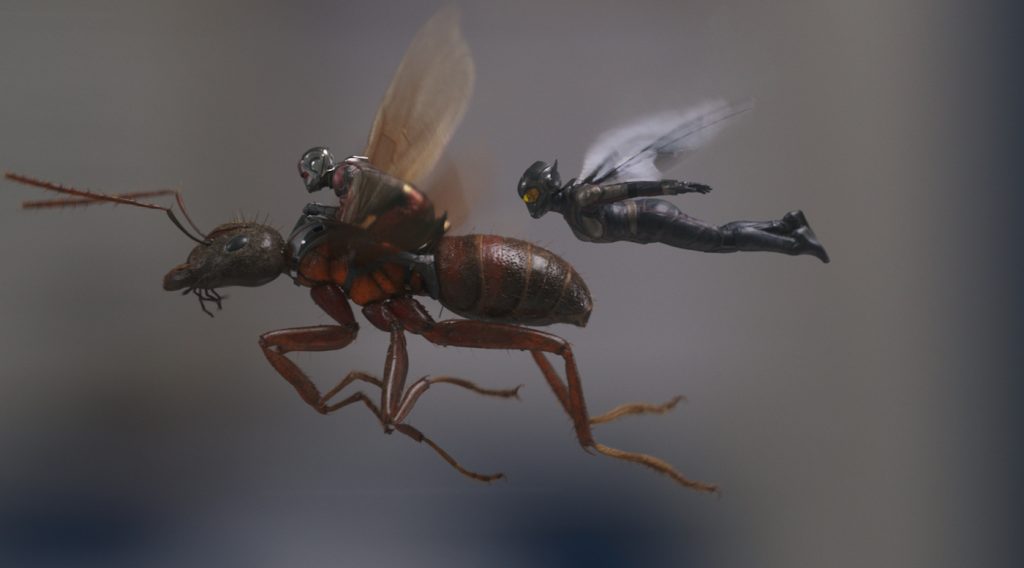 The poster and images reinforce the fact that Hope van Dyne (Evangeline Lilly) is not only the first female superhero to have her name in a Marvel title, but is the driving force of the story. Hope is front and center in the poster, which includes her mom, the mysterious Janet van Dyne (Michelle Pfeiffer), who went missing in the Quantum Realm when Hope was a child. The search for Janet is Ant-Man and the Wasp's central storyline.
You'll also notice in the poster Hannah John-Kamen, who is playing the film's villain, Ghost. Although Ghost was a man in the comics, we're very intrigued that John-Kamen, a terrific actress who had memorable turns on Black Mirror and in Steven Spielberg's Ready Player One, was tapped for the role.  She has charisma and acting chops to spare. Included in the poster is, of course, Paul Rudd's Scott Lang, along with Michael Douglas as Dr. Hank Pym, Laurence Fishburne as Pym's former colleague Dr. Bill Foster, Walton Goggins as the criminal Sonny Burch, and Michael Peńa as Lang's partner-in-crime, Luis.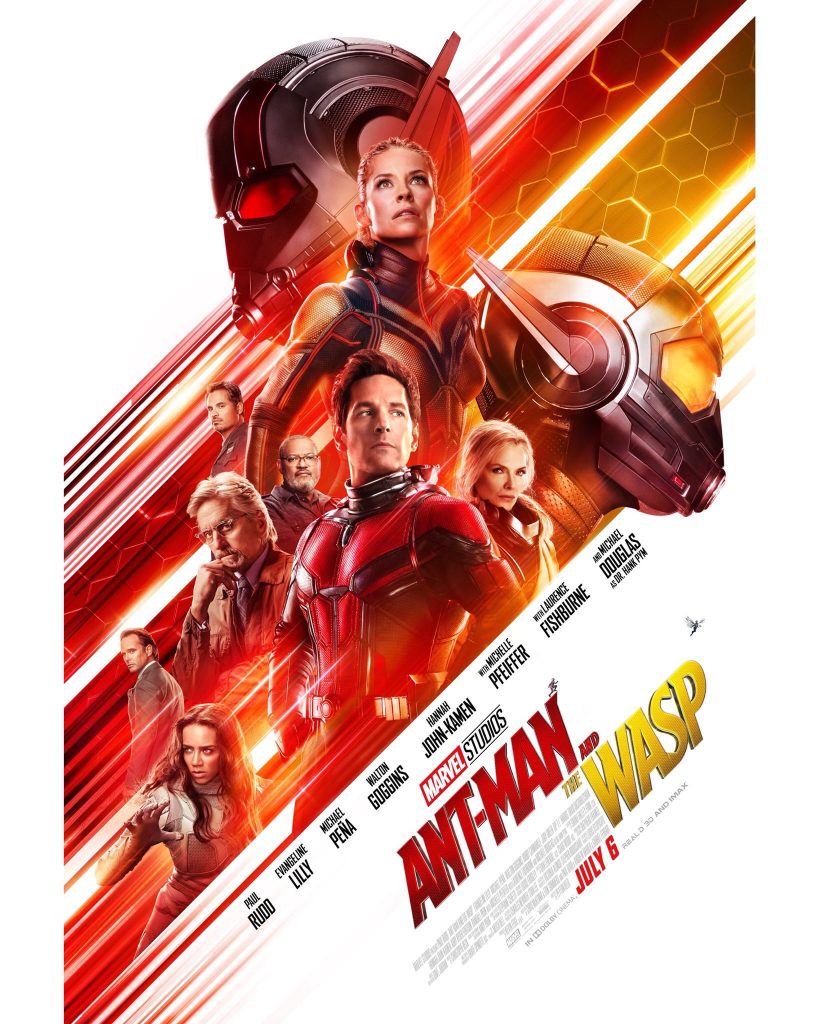 If you've seen Infinity War and are wondering how those events could possibly lead to a much less cataclysmic storyline in Ant-Man and the Wasp, the answer is it probably couldn't. The events in Infinity War take place after the events in Ant-Man and the Wasp, which makes a ton of sense if you've seen the former.
Ant-Man and the Wasp opens in theaters on July 6th.
Featured image: Marvel Studios ANT-MAN AND THE WASP. L to R: The Wasp/Hope van Dyne (Evangeline Lilly) and Ant-Man/Scott Lang (Paul Rudd). Photo: Ben Rothstein. ©Marvel Studios 2018