Blockers Actor Jimmy Bellinger Promises This Isn't the Prom Night You Remember
Parents have long agonized over the question of when their child is old enough to make mature decisions. The real answer is that it's different for everybody, but that doesn't make parenting any easier. There is a lot of worrying and well-intended intervention that happens when kids come of age. And if your parents are Leslie Mann, John Cena, or Ike Barinholtz, there are also a lot of laughs. Jimmy Bellinger stars in the wild new comedy Blockers as high school senior, Chad. The movie is getting high grades from critics and passed the opening weekend test. We spoke with Bellinger about building relationships and learning from other comedians on set, working with first time director Kay Cannon, and more.
Blockers seems like the rare comedy that'll work for teenagers and their parents.
It's a raunchy comedy coming of age story and just a story of personal discovery. It's about three young ladies who are all seniors in high school. When they met when they were little kids, their parents also met. Here we are a few years later, it's prom night, their final hurrah for high school. Julie (Kathryn Newton) decides she finally wants to lose her virginity with her boyfriend. She tells her friends and they make this sex pact that on prom night, they are going to do it [too]. Prom stuff happens and they leave, then their parents find out that they made this pact. Now they're freaking out and think they're going to make a huge mistake. They get in the car and rush to stop them. The rest of the film follows them trying to catch the kids and their dates and hopefully stop them, aka "block" them, from going through with it.
Great summary. What is your character's relationship with his prom date, Sam?
We're friends. We're going to prom as friends. There was nothing romantic between us. Before prom, it was always just friendship. Sam (Gideon Adlon) is a big nerd, she's really into Lord of the Rings and things like that. Chad loves theater and music and dancing. He's kind of a theater-y nerdy dorky guy. Basically, they just go as friends and Chad has no idea of Sam's intentions. Chad is as much of a virgin as anyone else. He's hadn't even kissed anybody really.
What is Sam's relationship like with her dad (Ike Barinholtz), who spends most of the movie chasing her?
Hunter is the dad who is divorced from Sam's mom and hasn't been around very much. He's trying to get back in her life by showing up at the little pre-prom party at Julie's house with the limo. He's trying to get in his daughter's good graces.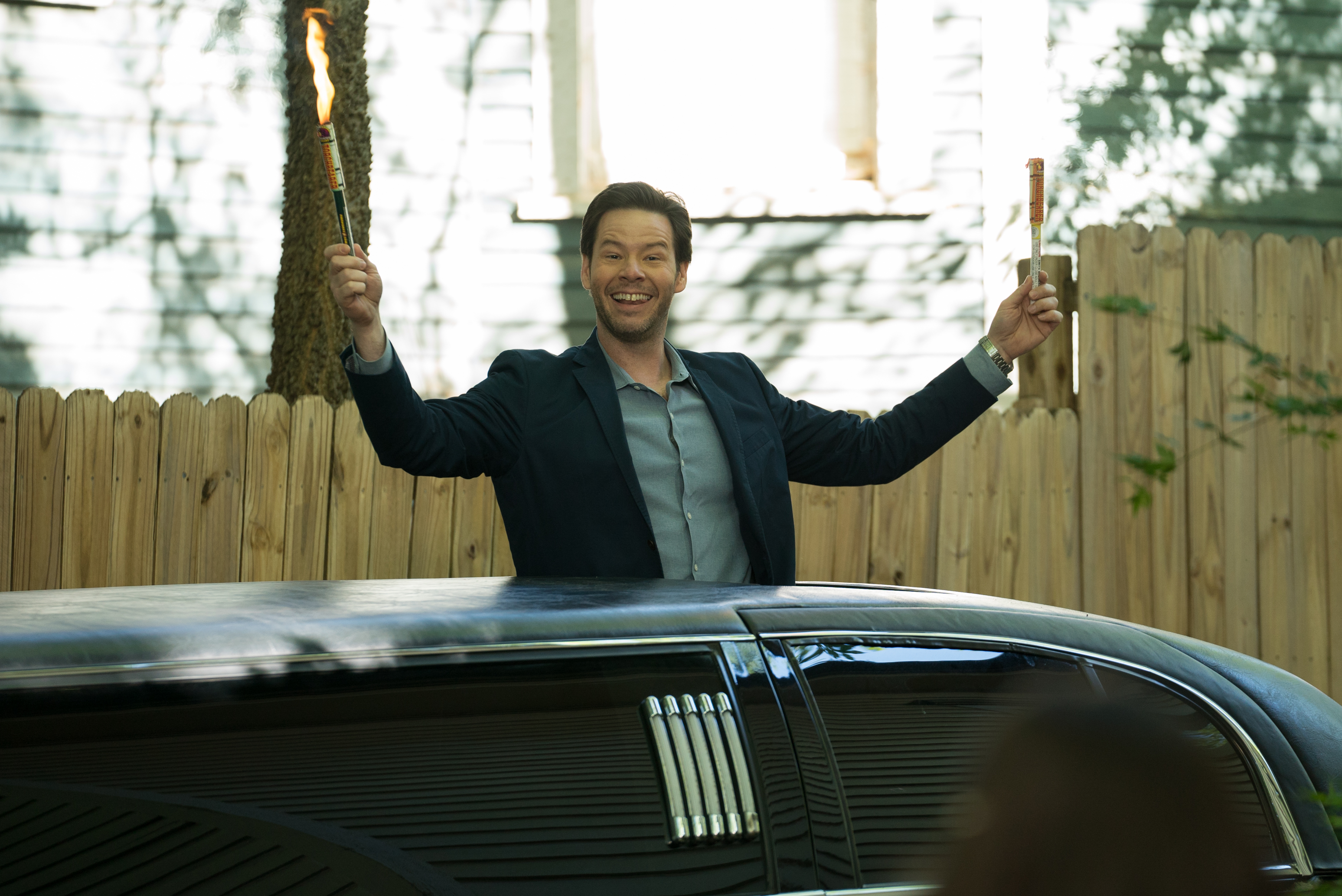 We've all seen American Pie, Fast Times at Ridgemont High, and Animal House. Does the female focus on this film shift that perspective of high school?
I honestly think that teenage relationships are teenage relationships, but it is a different dynamic. We're focusing on these three young ladies who make this choice. They think, "We're going to lose our virginities on our terms." It's definitely unique and different in that way, but at the same time a teenager is a teenager. Experiences are different for men and women, but at some point you've got to do it. I think we all deal with some form of that.
Is prom the classic manifestation of that?
There is a bit of a pressure, or this weird thing about prom night. Everybody talks about prom night, that's where you lose your virginity or get laid. Blockers is giving you the female perspective, but it's showing you also that the female perspective isn't this weird [thing] that's different from guys and they can't handle it. The parents definitely are freaking out about it, but the girls feel the same way about it as anyone else. They just want prom night to be as fun and crazy for them as anyone else.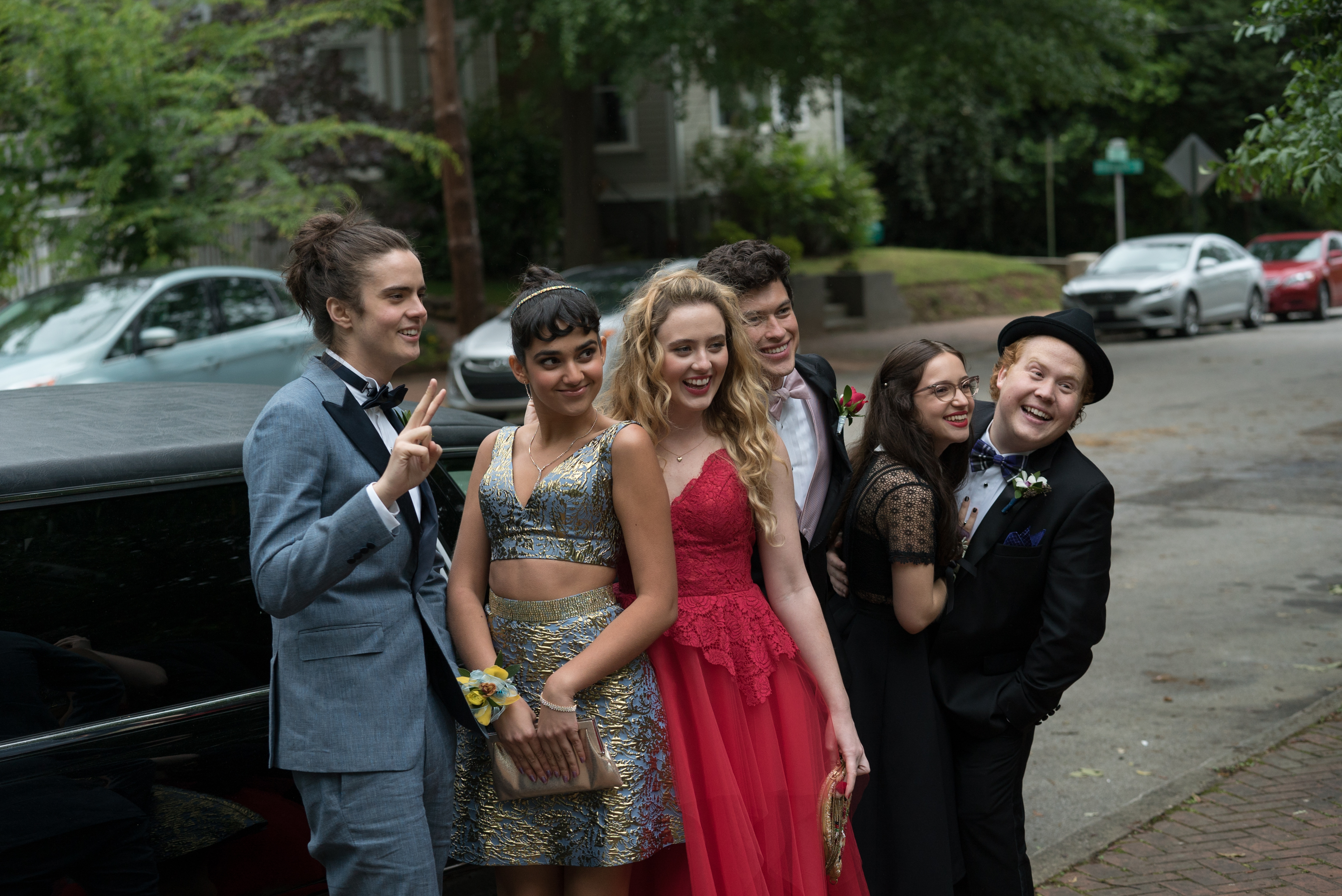 Did you get any opportunity to bond with your cast mates before you dove into shooting?
We did get some time before officially shooting. I did get to hang out with some of them. But at the end of the day when you're shooting with someone, you're not necessarily going to be shooting with someone who is your best friend. Not to say that we didn't like each other, but regardless, you have to understand these characters that you're with. We were in Atlanta for two months shooting this. You're with the same people a lot. You definitely get to know each other. On screen you just show up and you know that you and me, we're friends in this. If I'm not necessarily good friends with this new person in my life, I'm at least going to create some sort of relationship with this person, at least in my head for my character.
What was your experience working with comedy legends including Leslie Mann, Gina Gerson, Ike Barinholtz and Gary Cole?
The way this movie is, the younger cast and the older cast are very separate a lot of the time. It's not like we're with each other a lot. The few times I was there, I learned a lot. Ike is super funny. I had some scenes where I got to watch him talking to Sam and the ex-wife character and the stepdad character. He's doing improv and so watching him was so fascinating and fun for me to be with that. Leslie is so great. John was so funny and professional. All of those people, I just have so much respect them. I did get to learn some stuff. I think that the more you work with great people like that, you can only help learn more and more.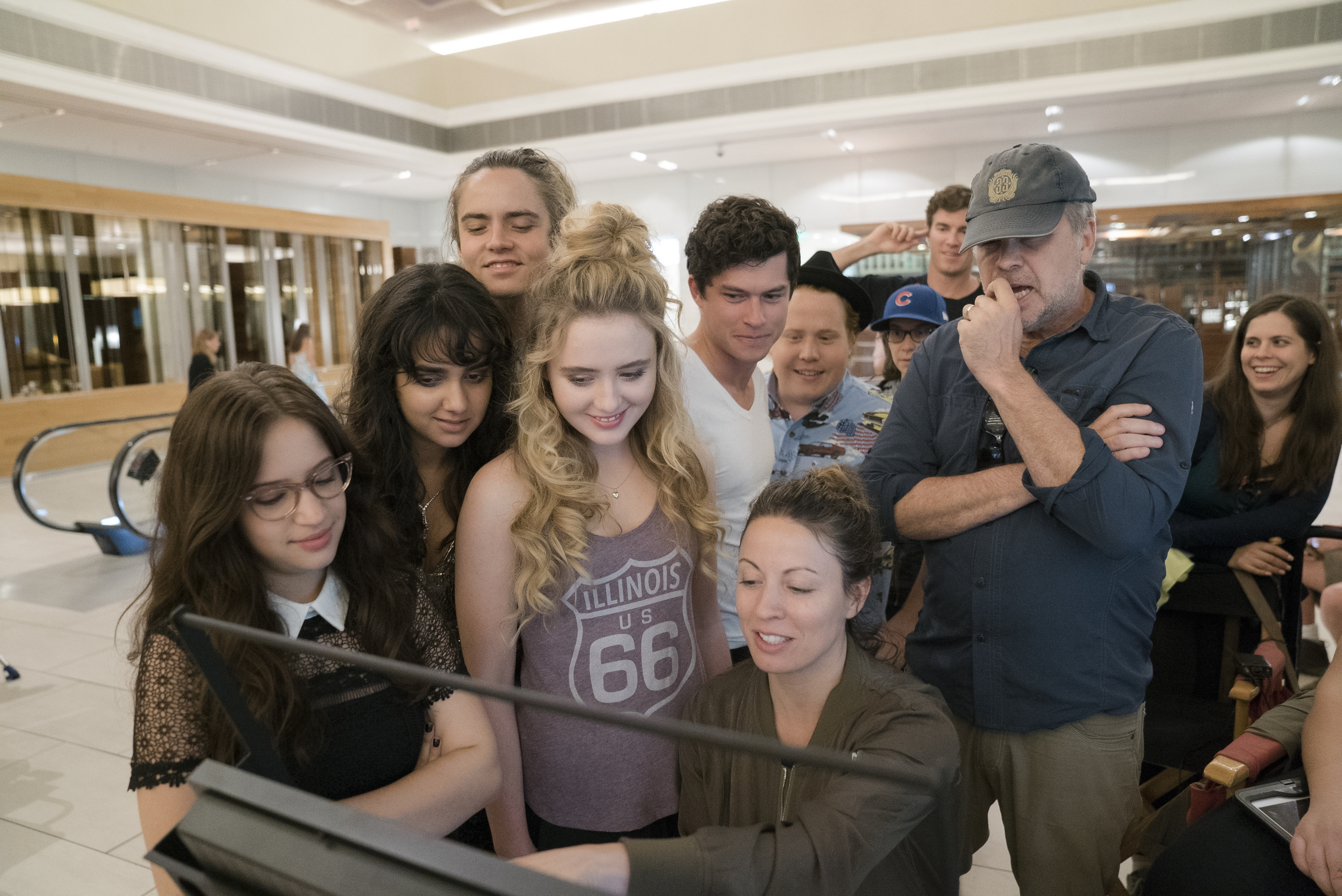 Kay Cannon was a first time director for this film. Was it fun to work for someone who was fresh-faced and new to the role?
It's her first directing job, but she is a super talented writer. She is just killing it and doing a really good job. She is so good and so talented. I appreciated it because she comes from a very big comedy background. I can't wait to see what she does next, because she did a great job and she was very good about if I did something she wasn't happy with or I did a little too much or not enough, she would let me know. I think that was important. You want someone that is going to direct you and tell you if you're not giving them what you want so you can do the right thing. If they don't tell you, you're not going to know. That was something I appreciated about her. This was a big movie for her first time. I think she really killed it and she did a great job.
Did you feel pressure to live up to the previous raunchy comedies that have become classics?
At the end of the day, you have no idea what's going to happen. You just show up, you do your job, and you do the best job you can. At least for me, it's out of your hands at a certain point. As long as you're there and you're doing the work that you put in and you're feeling good about it, that's all you can hope for. And then its up to Kay, the producers, the editor who was super talented. The script is changing, they're adding things, so you never really know and anything can happen. You have no idea what the final product is necessarily going to be. It's a very funny movie. I think this movie is really going to make people laugh. I think it's a good timing for it. Some people need some laughs right now. I think this is really going to do it.
Featured Image: Sam (GIDEON ADLON) and her date, Chad (JIMMY BELLINGER), in "Blockers," the directorial debut of Kay Cannon (writer of the "Pitch Perfect" series). When three parents discover their daughters' pact to lose their virginity at prom, they launch a covert one-night operation to stop the teens from sealing the deal.